Oh
my my ! What a lipsmacking fest this has been – 38 wonderful entries from
across the length and breadth of the country and beyond. For the Pickles
and Preserves Fest that was running at this space last 60 days from
April 1st – May 31st. Head to the end of this post or click here for
the complete roundup and some superb pickles and preserves for your home.
Thank you, friends for your entries..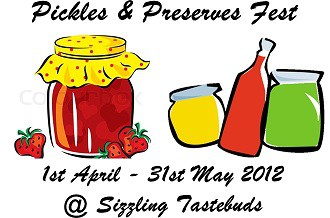 Pin
Before we proceed to the winner of this giveaway, it would be unfair not to mention Anjana Chaturvedi of Maayeka who has sent in as many as 5 entries to this event. Anjana – you truly deserve a "Top Contributor award" that is appended here. Please accept the same dear..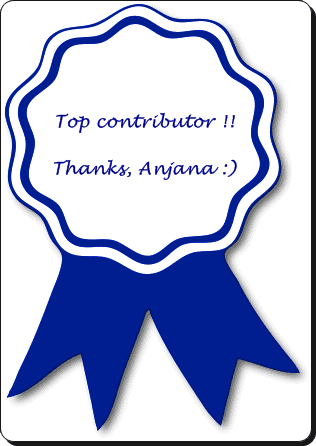 Pin
And the winner
of the giveaway – Indian
Pickles by Tarla Dalal – as
chosen randomly is Saraswati Iyer of Sara's
Corner !!
Congrats Sara 🙂
🙂 Please inbox me your Indian postal address to ship this gift. In the
event I don't hear from you within 3 days (9th June), I shall pick another
winner.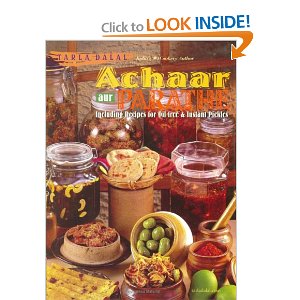 Pin
Thanks once again dear friends, and readers herd on to a lip
smacking and wonderful array of pickles and preserves here. I also look forward
to your continued patronage to the current event (that ends 15th June) – Fast Food not Fat Food running here.
Cheers
Kalyani