This was a recipe that was long in the
offing. Kiddo kept asking for something chocolatey, but with Diwali (and its
imminent sweet binging) around the corner, I was keen to make something healthy
at the same time low cal. So in went wholewheat flour, palm sugar, olive
oil…. you get the idea 🙂
And out came yummy smelling super soft
spongy that I wished I could sink my teeth into, although am not a chocolate
person in any sense ! Well, these cupcakes can be made vegan too, and you could
skip the butter / yoghurt and use only oil.
Its a make-ahead recipe that could
could come in handy for kids' birthday parties too:)
Off to the recipe now. Oven settings
could vary, so check your muffins accordingly.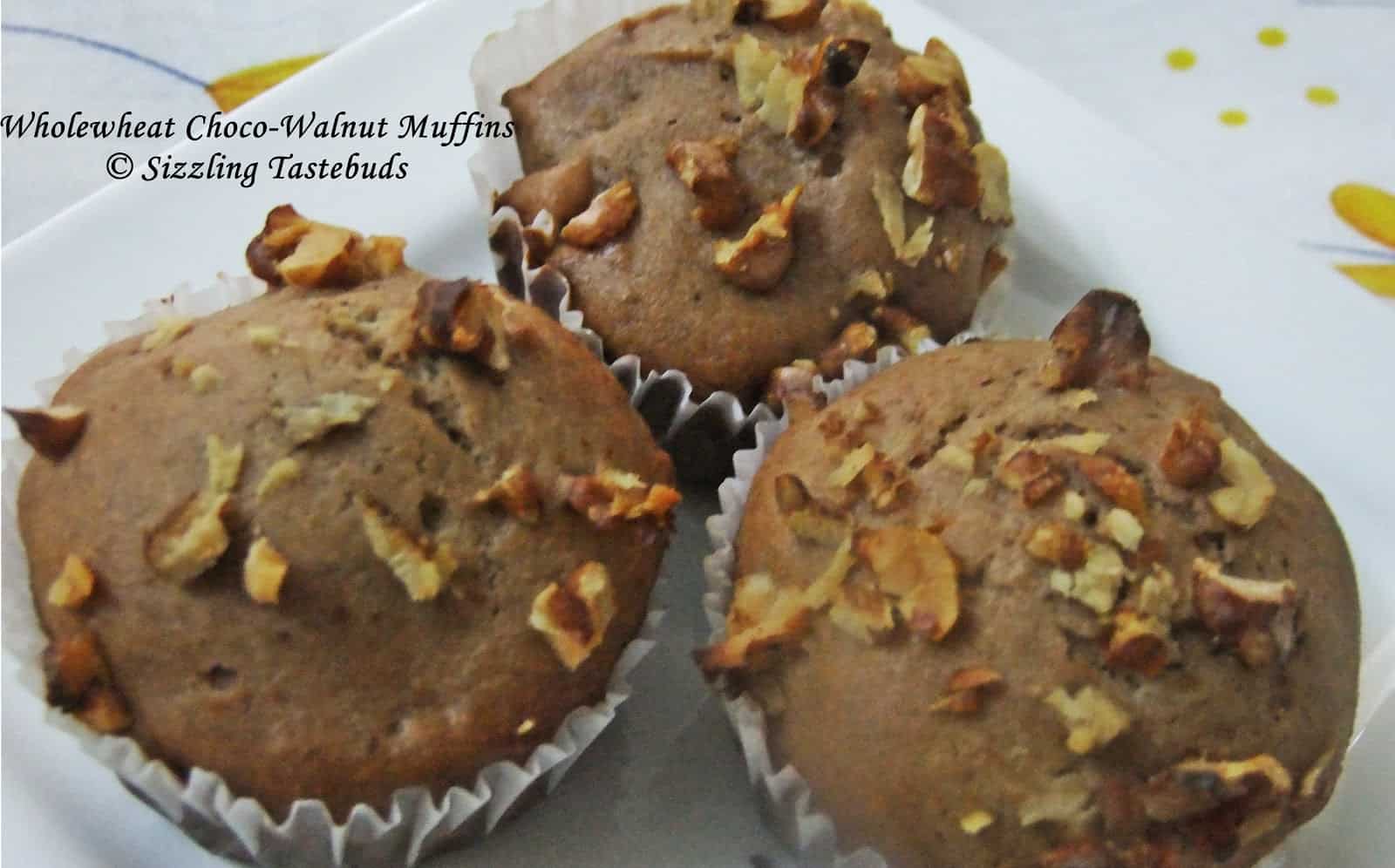 Pin
Click here for printable recipe
Prep time : 15 mins | Bake time : 20
min | Makes : 6 cupcakes / muffins
Ingredients:
Dry ingredients:
Wholewheat
flour – 1 cup
Ragi
/ Finger millet flour – 2 TBSP
Cocoa
Powder – 2 TBSP ( I used 'Drinking Chocolate'- unsweetened)
Baking Soda
– 1/2 TBSP
Baking
powder – 1 TBSP
Salt – 1/2
tsp
Palm
Sugar (or brown sugar) – 1/2 cup
Chopped
walnuts – 1/3 cup
Wet ingredients:
Yoghurt
– 1/2 cup
Olive
Oil – 1/4 cup
Vanilla
Essence – a few drops (optional)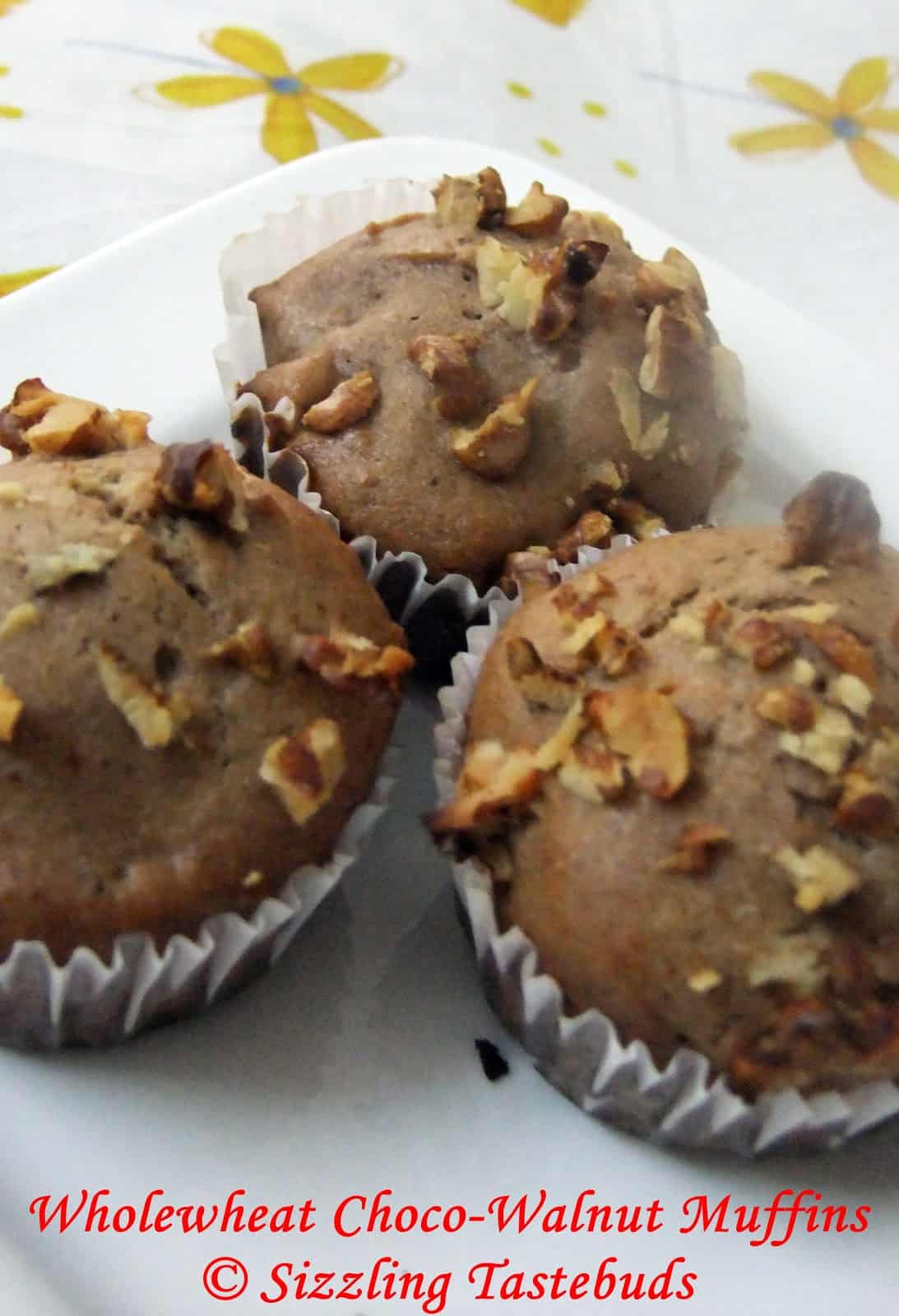 Pin
Method:
1) In a bowl, sieve the dry ingredients
, except sugar & walnuts, thrice over.
2) In another bowl, cream the sugar and
oil well till the sugar dissolves. Then add yoghurt, essence to this and mix
again.
3) Preheat the oven to 160 Deg C
4) Add the dry ingredients to the wet
ingredients and mix well with a spatula. You should end with a thickish mixture
with pouring consistency.Add a little more oil or yoghurt if you feel its too
dry. Add half of the chopped walnuts and mix once more.
5) Spoon this mixture into lined muffin
cups and top with remaining walnuts. Bake for 20 – 25 mins or until a tooth
pick comes out clean.
6) Remove to a wire rack. Cool and
enjoy with steaming cups of tea or any other beverage !
Linking this to:PJ who's hosting Baked Treats – Kids Delight.