How can Vada Pav be low cal, my elder one asked me ?
Although we are not really fans of this snack, most Mumbaikars I
know swear by this. This and the Mumbai Sandwich & Pav Bhajiwould count for a meal by itself.
When Valli's BM #46 gave us this as one of the combo meals, I was looking for
ways to make this no-fry snack. Although I did use a little oil, we were
relieved that the deep fry wasn't really required to make it tasty. Did we like
it ? Yes, and shall be making this version of the snack very often.
As you would have guessed by now, I used my abelskiver pan (paniyaram
pan) to shallow fry the bonda (or batata vada)- it was a tad drier and less
juicier than its deep fried cousin, but we didn't mind. We had it with store
bought pav / dinner rolls (although thats another thing I want to try at home,
with my newly found frenzy in baking with bread flour).
As I was serving it to kids, I didn't use the fiery garlic chutney
to spice it up. But you might want to.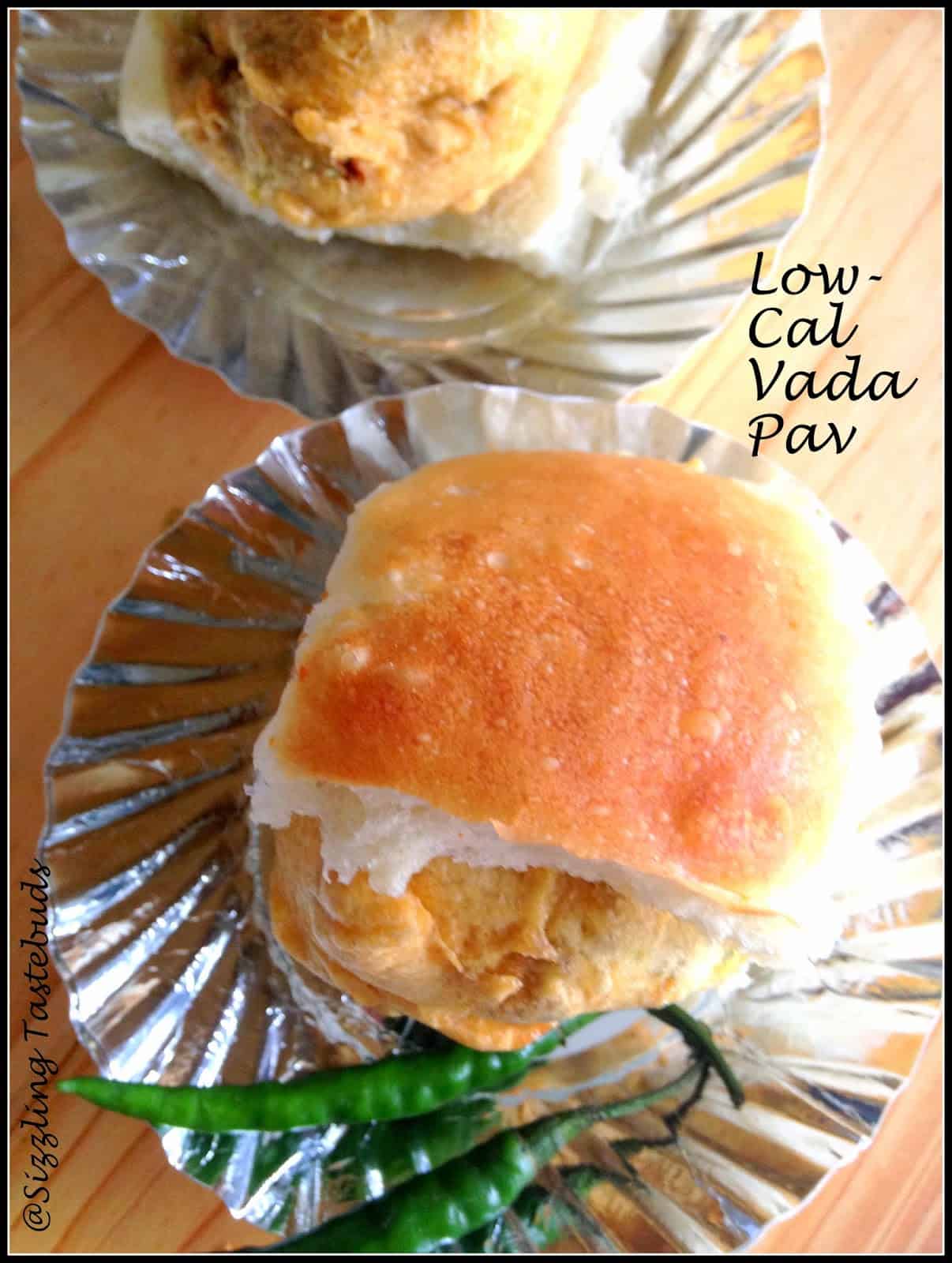 Pin
So go ahead, give it a shot, and let me know how you liked
them.
Prep time : 15 mins | Cook time : 10 mins | Serves : 2
Ingredients:
For the Batata vada : (Makes about 2 medium-large vadas)
Potato – 1 large
Onion – 1 medium, chopped fine
Salt – to taste
Turmeric – 1/2 tsp
Ginger garlic paste – 1/2 tsp
Chillies – 1 medium (I used just 1/2 tsp of red chilli powder)
Oil – about 5-6 TBSP to fry
Batata vada covering:
Besan / gramflour – 3 TBSP
Rice flour – 1 TBSP
Salt – to taste
Hing / asafoetida – a pinch
Turmeric – a pinch
Ajwain / Carrom seeds – a teeny weeny pinch
Method:
Boil Potatoes till mushy, peel and grate them. To this add all
other ingredients except oil under "batat vada" list and make equal
sized roundels and keep aside.
To make the covering : sieve both the flours, add rest of the
ingredients, a TBSP of hot oil and water (little by little) to make a flowing
batter, which is neither thick or too thin.
Grease an ebelskiver pan with 3-4 tbsp oil, dip the batata vadas
in the batter and place them gently on the dimples of the pan, fry on low heat,
turning them occassionally (dont cover as the moisture will make them soggy).
Drain any excess oil on absorbent paper.
To serve:
Slice the dinner rolls / Pav horizontally. Place the batata vada
and serve immediately. If serving for adults, add the spicy garlic chutney / powder
and then sandwich the batata vada and serve with fried whole green chillies.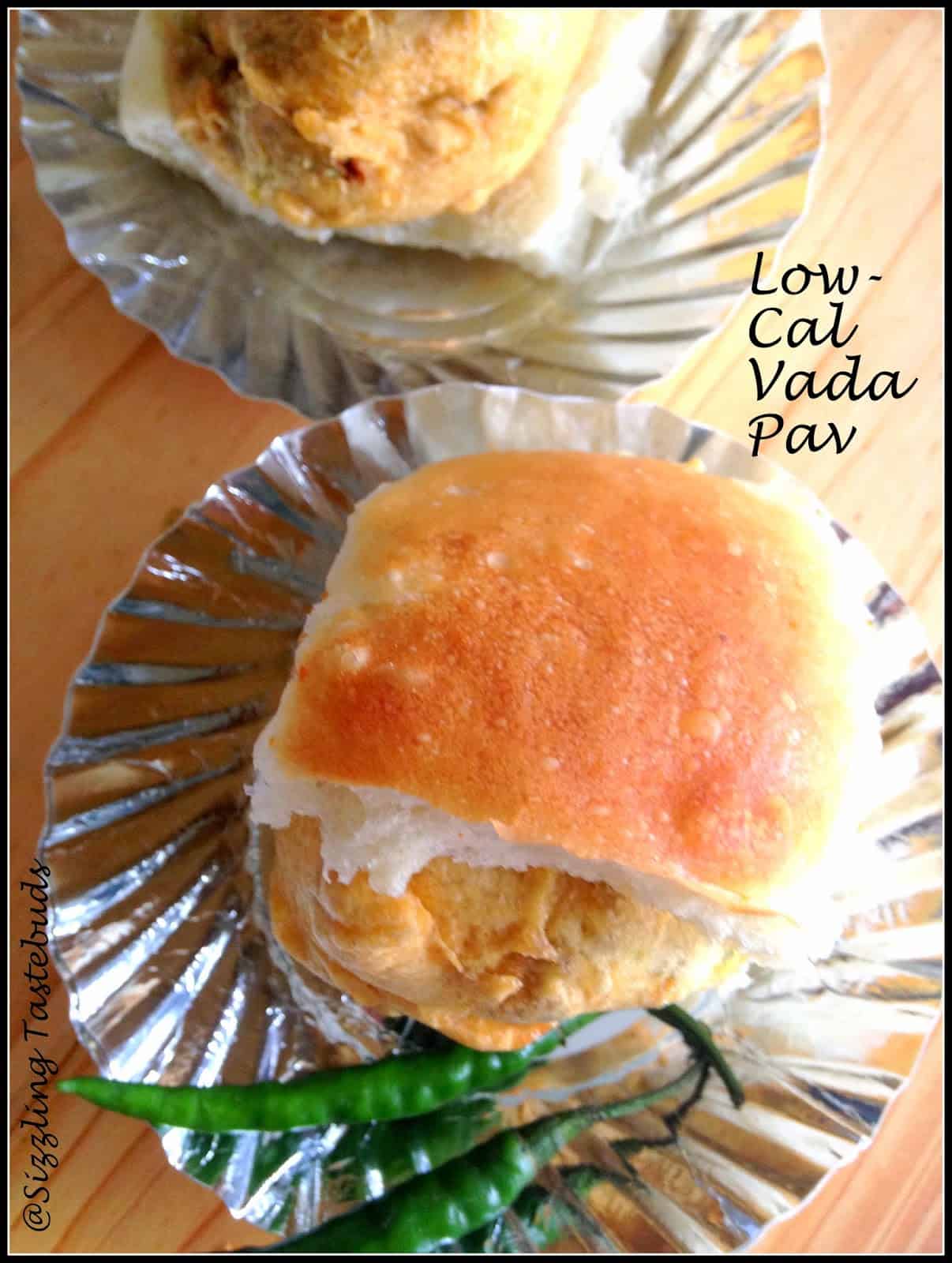 Pin