This week, we shall see some treats for regional theme from Maharashtra. Having lived here for close to a decade and a half, our breakfast and snacks are no doubt influenced by the local cuisine. A melting pot like Mumbai offers virtually every cuisine there's out there, but Maharashtrian,Gujarati & Rajasthani meals are our family favourites.
Yes, we do love our Idli / Dosa / Upma / Pongal for breakfast, but Poha stands out as a great choice for weekday breakfast or snacks. Such a versatile ingredient, there are umpteen dishes that can be made.
Today's dish is a quick to make, yet utterly delicious Dadpe Pohe. Almost (well, almost) no-cook makes this fuss free Poha a great snacks at 4pm to fill in between Lunch and Dinner. I know lots of families who prefer this for breakfast too !
Lets get to the recipe then. Adapted from here..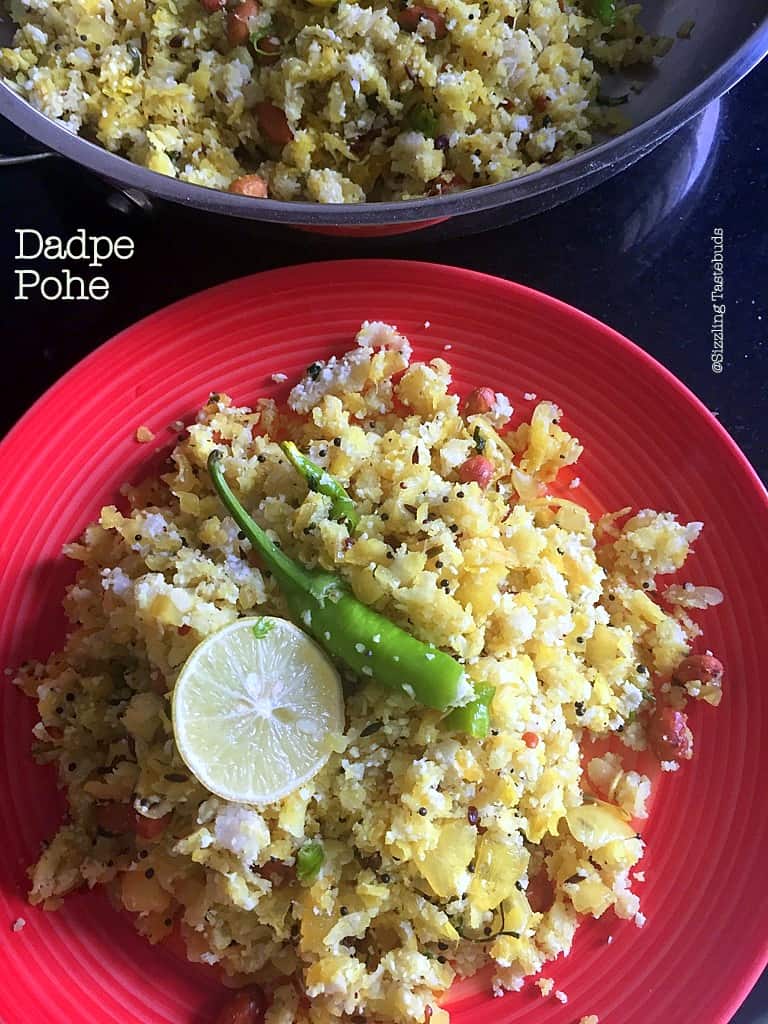 Pin

Quick Dadpe Poha – a vegetarian,vegan and GF dish – perfect for breakfast or an evening snack



Prep time : 10 mins, Cook time : 10 mins, Serves : 3

Ingredients:
Thin Poha / thin flattened rice / Aval – 3/4 cup* 
Oil – 2 TBSP
Grate Fresh / Frozen Coconut – 1/4 cup
Salt – to taste
Lemon juice – 1 TBSP
Coriander leaves – for garnish
Tempering:
Mustard seeds – 1 tsp
Jeera / Cumin seeds – 1/2 tsp
Hing (Asafoetida) – skip for a GF version
Turmeric – 1/2 tsp
green chillies (3 nos)
Roasted peanuts – a handful (reserve a few for topping)
curry leaves – few
onion (1 medium) – finely chopped
*use only thin variety Poha for this recipe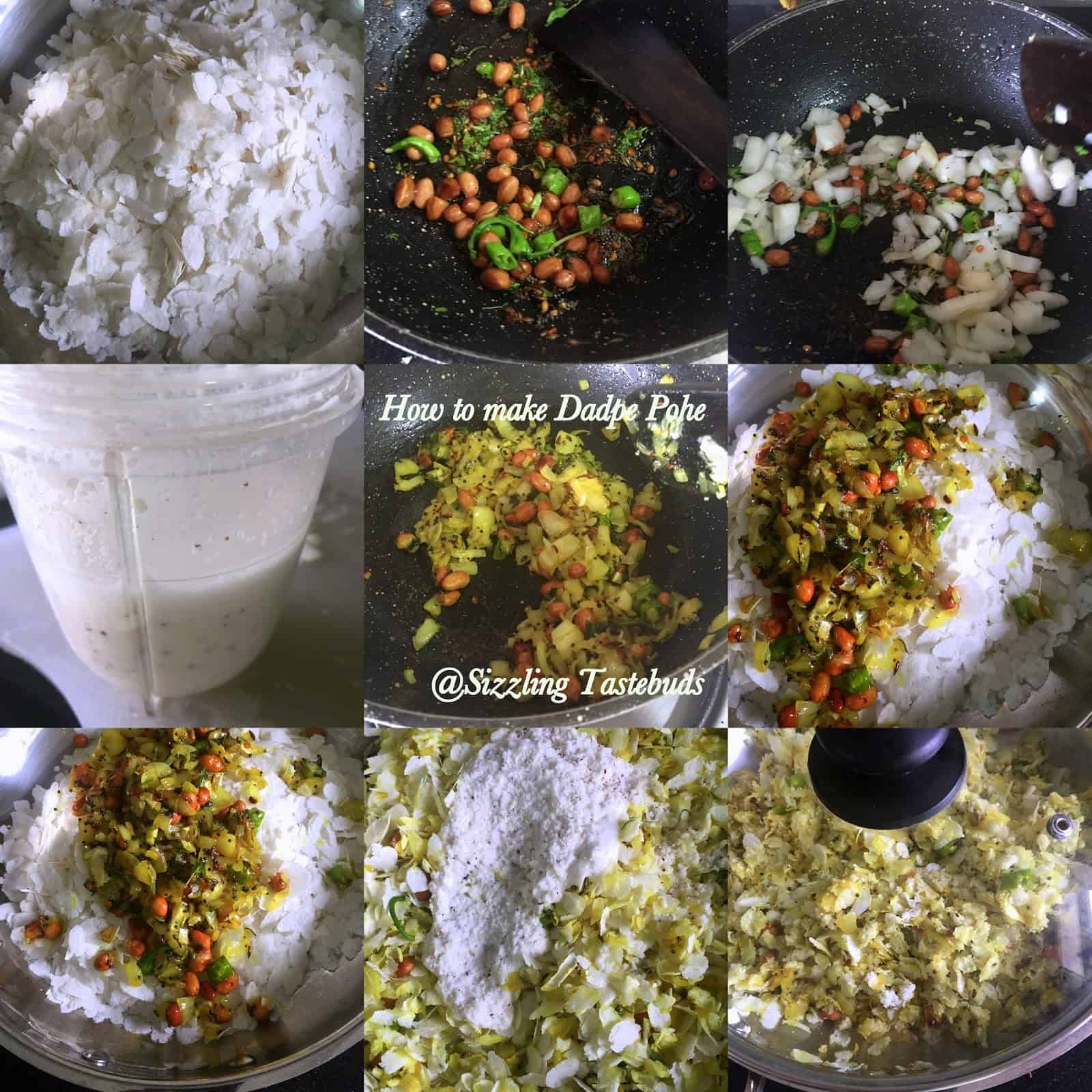 Pin

Method:
Grind the coconut with 3/4 cup water to a thick paste and keep aside. I added a handful of almonds & 1 green chillies for a spicier and nutty taste.
In a pan, add oil. Splutter the mustard seeds, Jeera, add the turmeric, hing, curry leaves, green chillies, peanuts, and onions. Saute well till onions turn translucent. Add salt and mix well.
In a large bowl, add the thin Poha, add the sauteed onions, and mix well. Now add the ground coconut paste, lemon juice and mix well really well. Cover and keep aside for 15 mins.
The flavours will be absorbed well into the poha. Check for salt and spices.
Serve immediately topped with coriander leaves, few roasted peanuts and grated coconut & lemon (both opt.)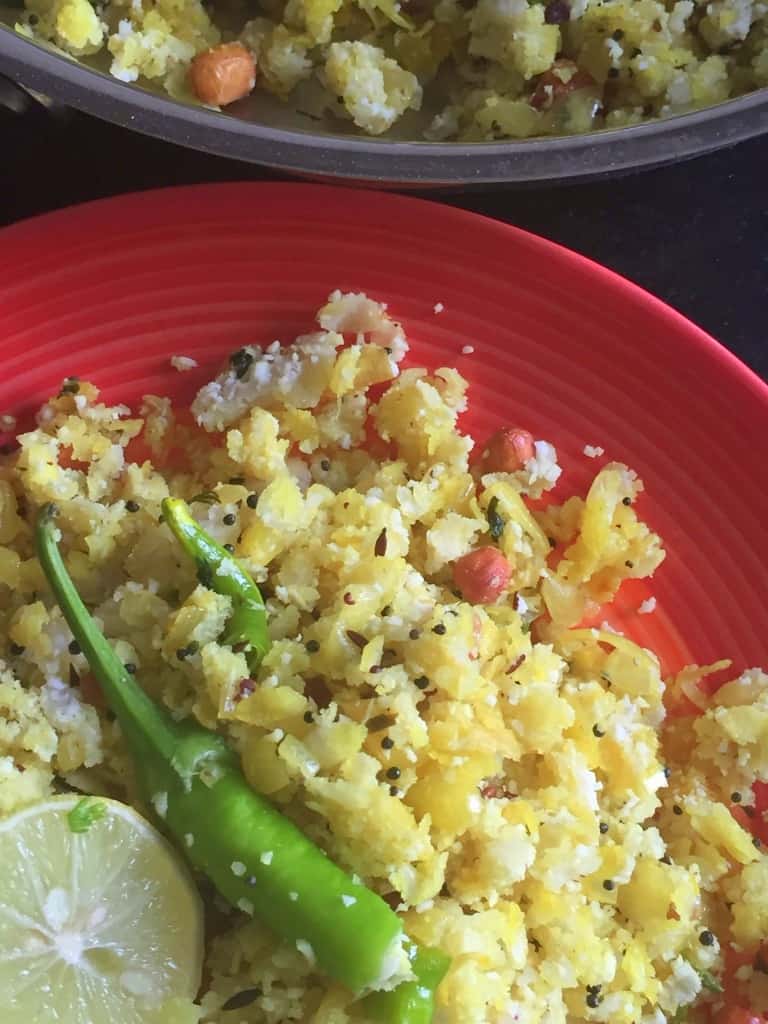 Pin
Check out the Blogging Marathon page for the other Blogging Marathoners doing this BM#66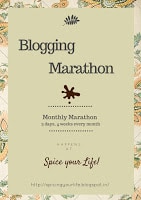 Pin