Tandoori gobi starter is a much loved dish at home and we make it often , more so during the monsoons / brief winter weeks that's in our city. Baking and not deep frying makes it even more appealing and guilt free. Today, as we explore monsoon/friendly snacks via the 203rd week #RimJhimBarse @FoodieMondayBloghop (suggested by Preethi), this is a dish that would be a hit at your potlucks.
I have served this with Dahiwali Hari Chutney – a  no-cook 5 min easy-peasy dip (recipe here) – and the baked treat simply flew off the plate in no time. You could also bake in an air fryer or deep fry if you wish. 
Similar baked savoury appetisers on the blog:
Baked Cornflakes Chivda
Baked Falafels
Cajun Spiced Cheesy Aubergine Pizza
Cheesy Hasselback Potatoes, 
Baked Tandoori Veg Platter
Baked Shammi Kebabs
Baked Gobi Musallam
Let's see how to make this –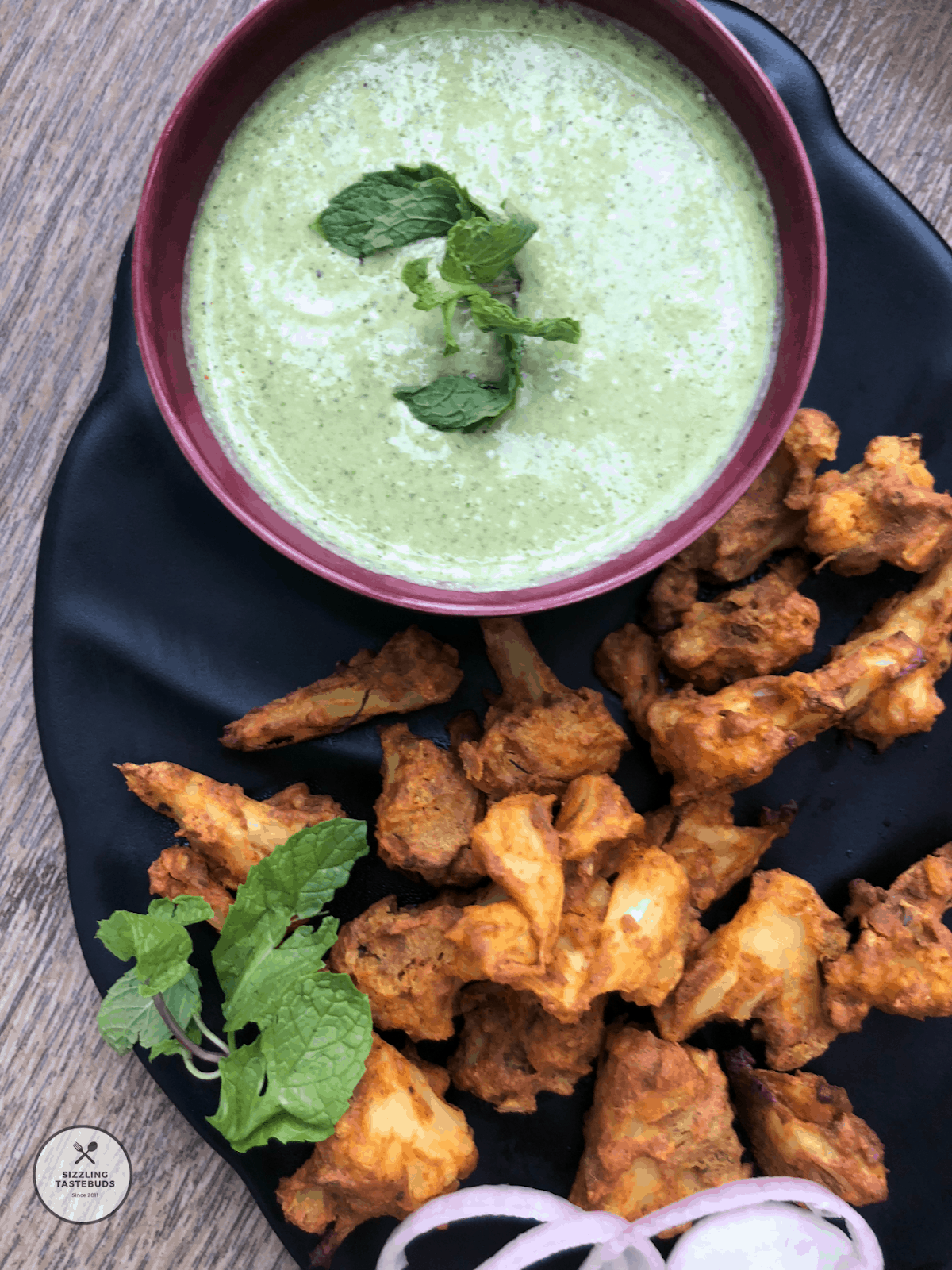 Pin

GF baked tandoori gobhi (Baked GF Cauliflower appetiser, Indian style) – Can be vegan too ! 

Prep time – 15 Mins, marination time – 30-60 Mins, bake time – 18~22 mins per batch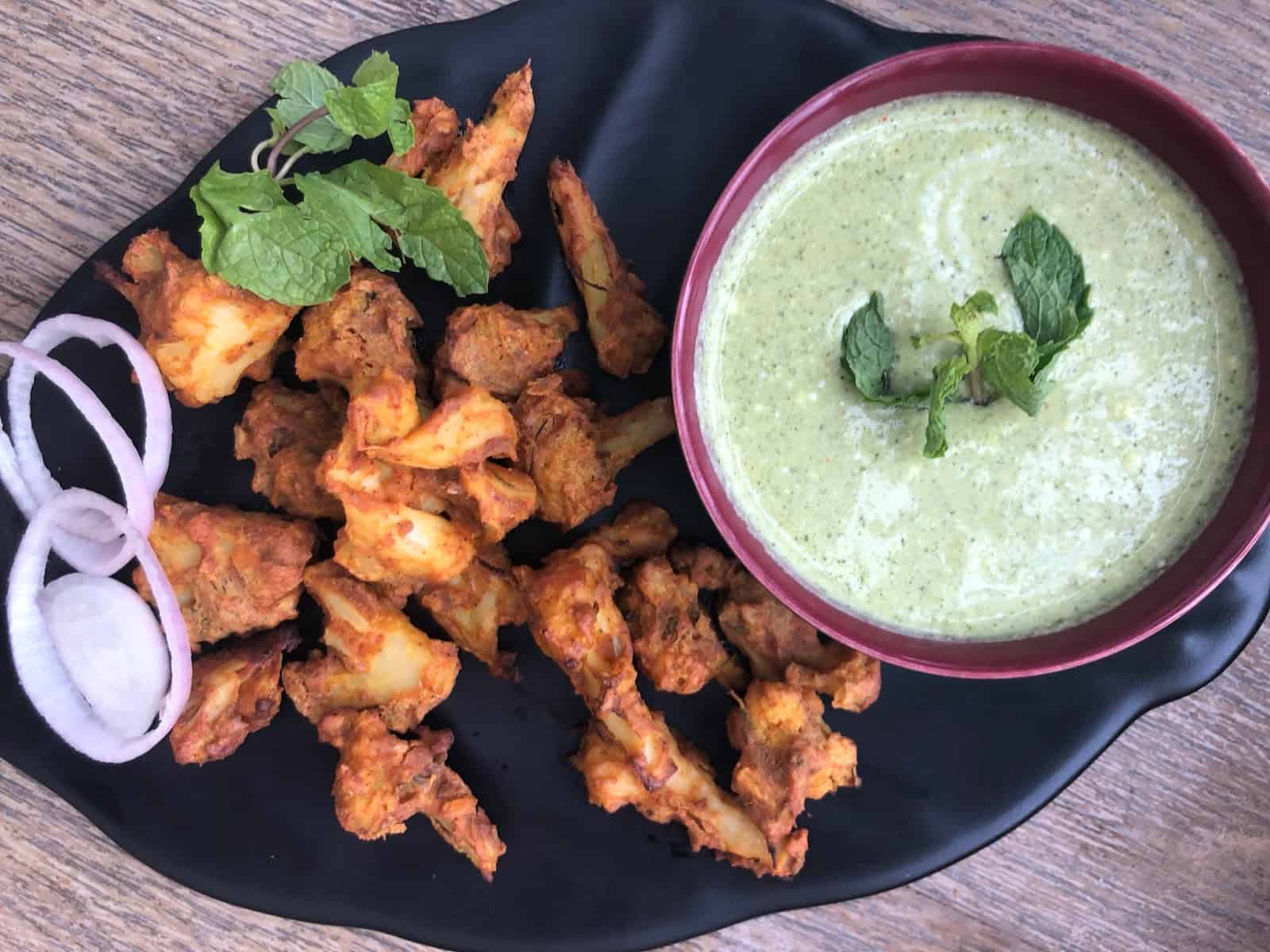 Pin
What you need:
Cauliflower -1 large / 400-500 grams – cut into medium sized florets 
Oil – 5 tsp + 2 tsp for basting 
PIN FOR LATER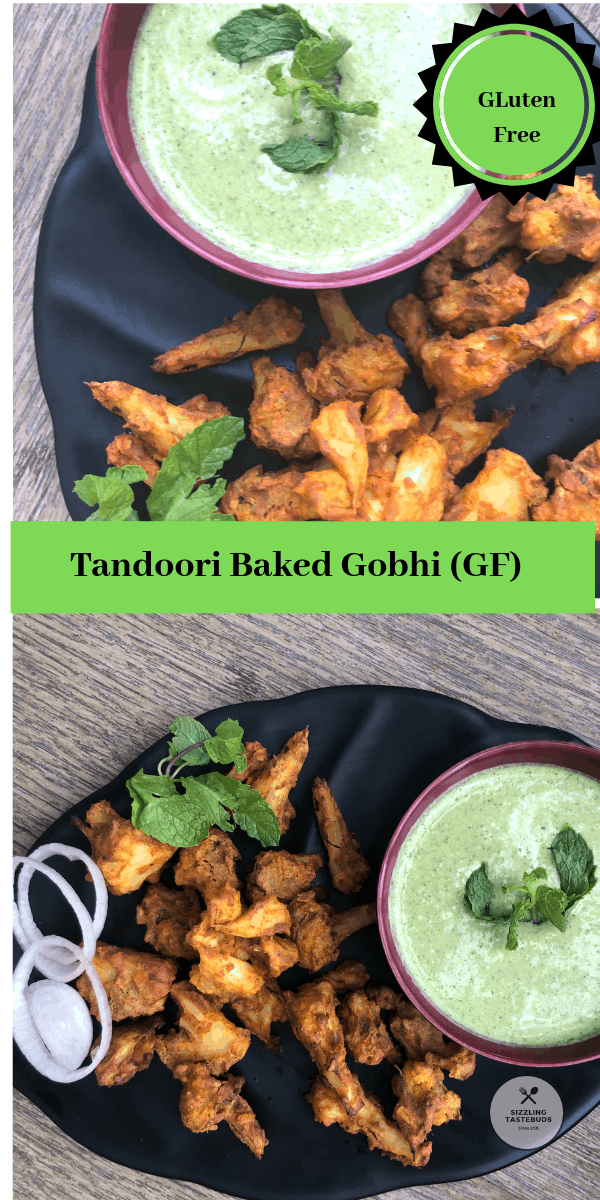 Pin
Marination :
Hung yoghurt – 200 grams (use cashew curd for a vegan version)
Salt – to taste 
Besan / chickpea flour – 3 tbsp
Ginger garlic paste – 1 tsp (optional, i didn't use)
Red chilli powder, chaat masala , tandoori masala, black salt – to taste
Coriander powder – 1 tsp 
Crushed kasuri methi – 1 tsp 
Lemon juice – 1 tbsp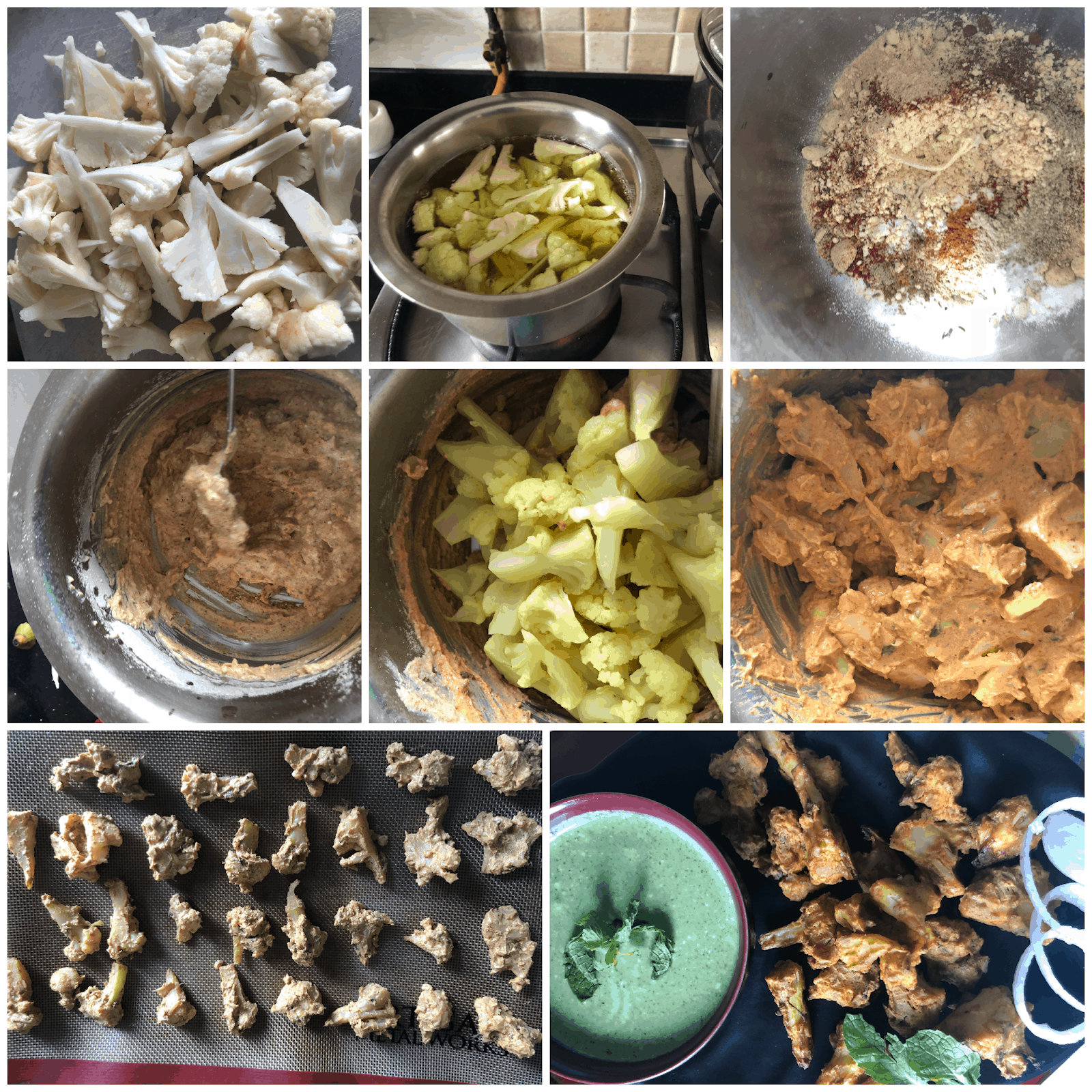 Pin
How to:
Blanch the florets in turmeric-tinted salt water till tender. Drain completely and wipe the florets gently with a kitchen towel or tissues of all excess water. 
In a bowl, whisk yoghurt well with salt and all the spices for the marination plus half the oil. Add the blanched florets and gently mix so the marination is covered on all florets. Cover tight and keep aside for 30-60 mins (refrigeration works best) . Without adding salt, you may marinate overnight too. 
Preheat the oven to 190C. Line a baking tray with foil / parchment / silpat. Brush the remaining oil gently over the florets. Now place the individual florets without overlapping and bake for 18-21 mins, basting them and overturning them mid-way till they are crisp. Repeat for another batch if your tray is smaller. 
Serve immediately / warm with green chutney or dahi wala chutney.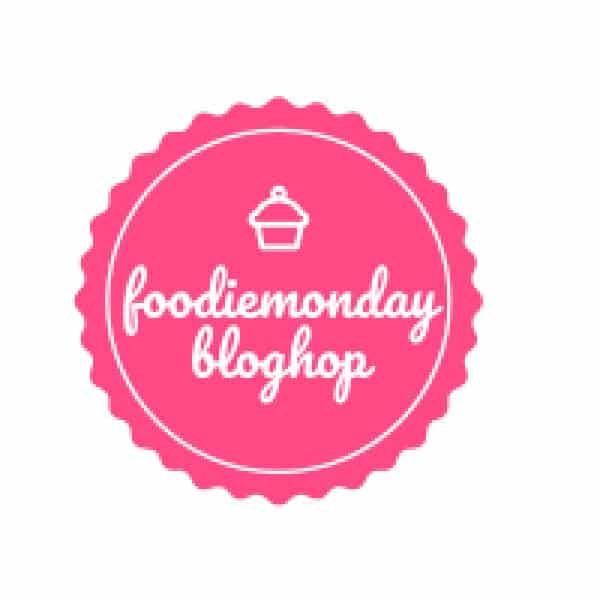 Pin