Pizza is welcome anytime, any day by my kids. But #Monsoon and Pizza: Now thats a delicious combination, dont you think ? I didnt actually need any excuse to bake this, for we have stopped eating pizza from outside home, and the kids were craving for pizza for their weekend Brunch.
Although I make pizzas regularly, thin crust is preferred to both Pan Pizza as well as Deep Dish Pizza. Along with some hot Soup or broth, this makes for a rather hearty brunch or supper.
I was sent Cheese and Chillies as secret ingredients for a monsoon based theme by Mayuri , who along with Priya Suresh runs this rather interesting group called Shhh Secretly Cooking Challenge! I was new into this group, and the ingredients sounded rather interesting.
Cheese is well, delicious and tempting to work with. As my little one is young and cant handle the heat with green chillies, I sub the same with red chilli flakes for this pizza. Absolutely any kind of topping can be used, but I was keen to use green peppers, Corn and Cheese for this thin crust pizza.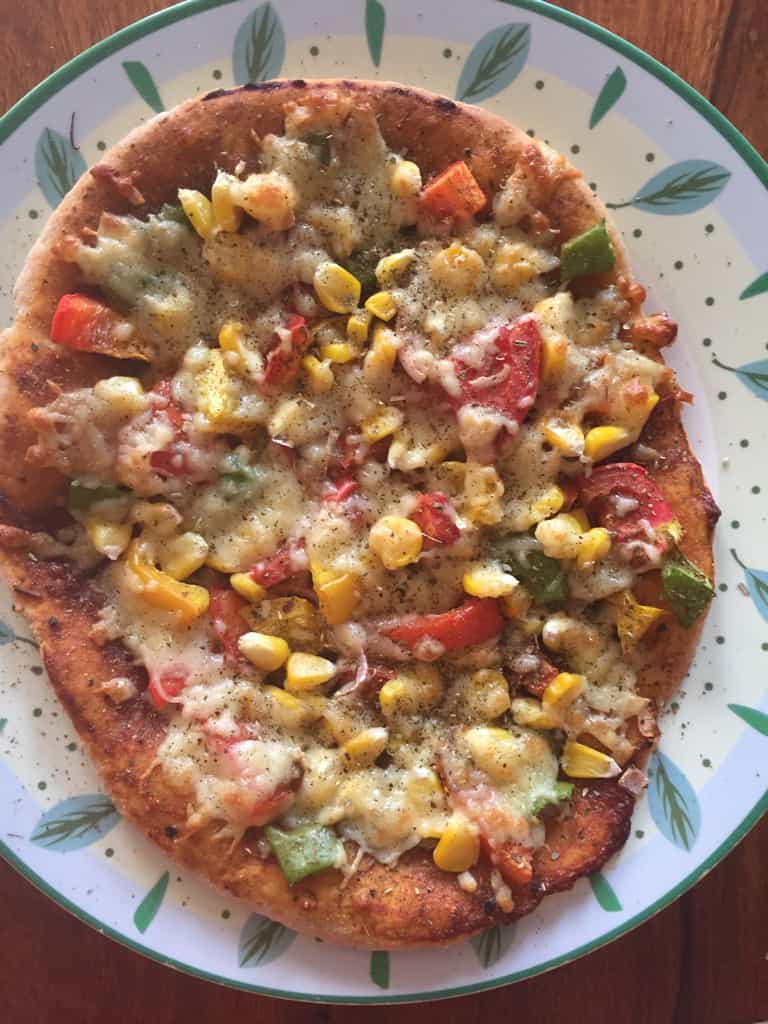 Pin

Other Pizzas that you may like :

Grilled Methi Bhakri Pizza Bites

Corn and Spinach Pide (Turkish Pizza)

Dominos Style Garlic Bread Sticks

I used the Wholewheat base I had used for the Wholewheat Cheesy Pizza and the results were fabulous.

Prep time : 15 mins knead time + 15 mins bake time + 2 hours rise time

Makes : 1 thin crust pizza – serves 2 adults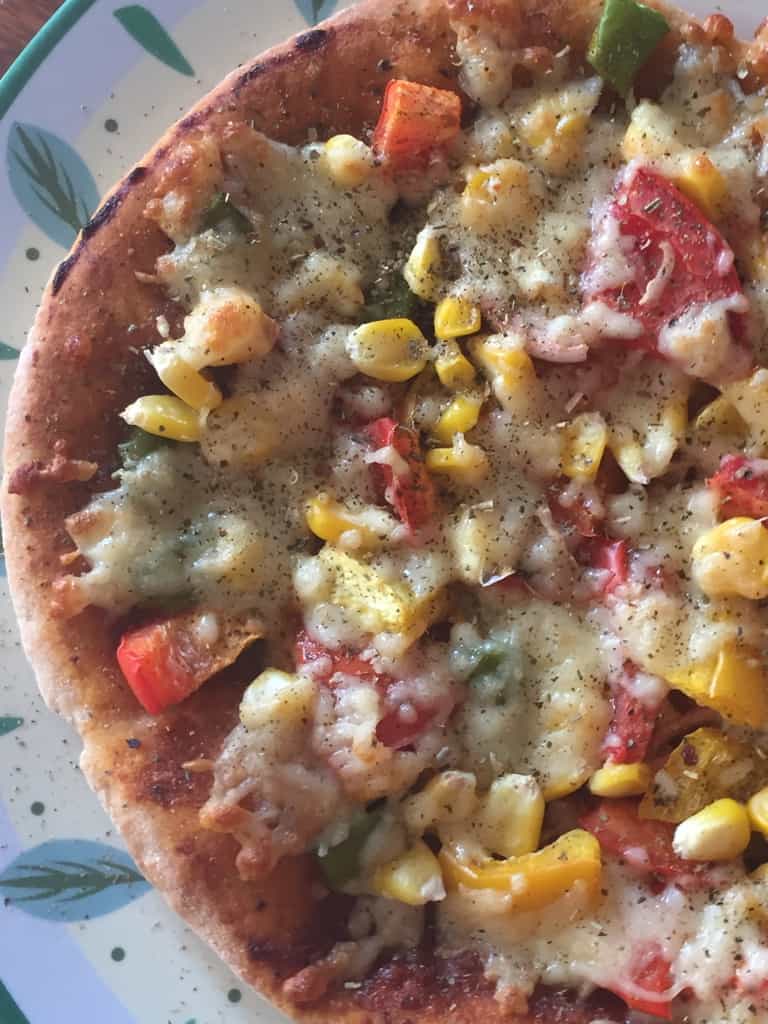 Pin

Ingredients:

1 portion Wholewheat Pizza base – about 400 gms of proven dough

Topping:

Cheese (I used Mozarella) – 1/2 cup

Red chilli flakes – 1/2 tsp

Boiled corn – 2 TBSP

Bell pepper – 1/2 no – chopped

Onions – 1 medium – sliced (opt.)

Crushed black pepper – 1/4 tsp

Salt and pizza seasoning – to taste

Olive Oil – 1 TBSP

Method:

Once the pizza dough has risen, pre heat oven to 200 C.

Punch the dough slightly and roll into an oblong or round thin crust disc

On a layered baking tray, place the rolled out dough, brush with olive oil.

Arrange the corn, peppers, onions and sprinkle some salt. Bake for 10 mins

Now top with shredded cheese and bake again for 7-8 mins or till cheese melts

Sprinkle pizza seasoning, crushed black pepper and chilly flakes and serve immediately.

Sending this to Shhh Cooking Secretly Challenge as well as my own event+ giveaway – MonsoonMojo2. Do link up all your monsoon treats and win a chance for a giveaway !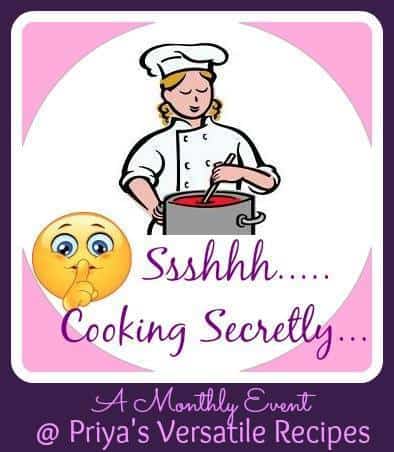 Pin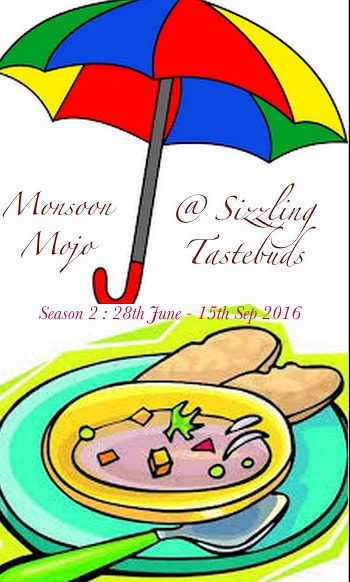 Pin