Some recipes intrigue you, some
tickle you pink. and some more inspire you to make it immediately & this recipe was one such.. Priya Suresh's blog ,true to its
name, is very versatile… When she had posted this Ramadan pita –
a Turkish delight, I found it to be a very forgiving recipe. Quite opposite to
the Calzone which saw me baking at an ungodly hour in the morning, I started
making this recipe at 8pm in the evening right on the day she had posted
this. I know I know,we are mad about baking, but this Baking Marathon took it another level :-))
Something about this recipe made me want to make it
immediately.. I think it was a day when both kids were blissfully occupied and
the husband's long tour made it convenient to knead, rise and bake this
beautiful bread at 11 pm..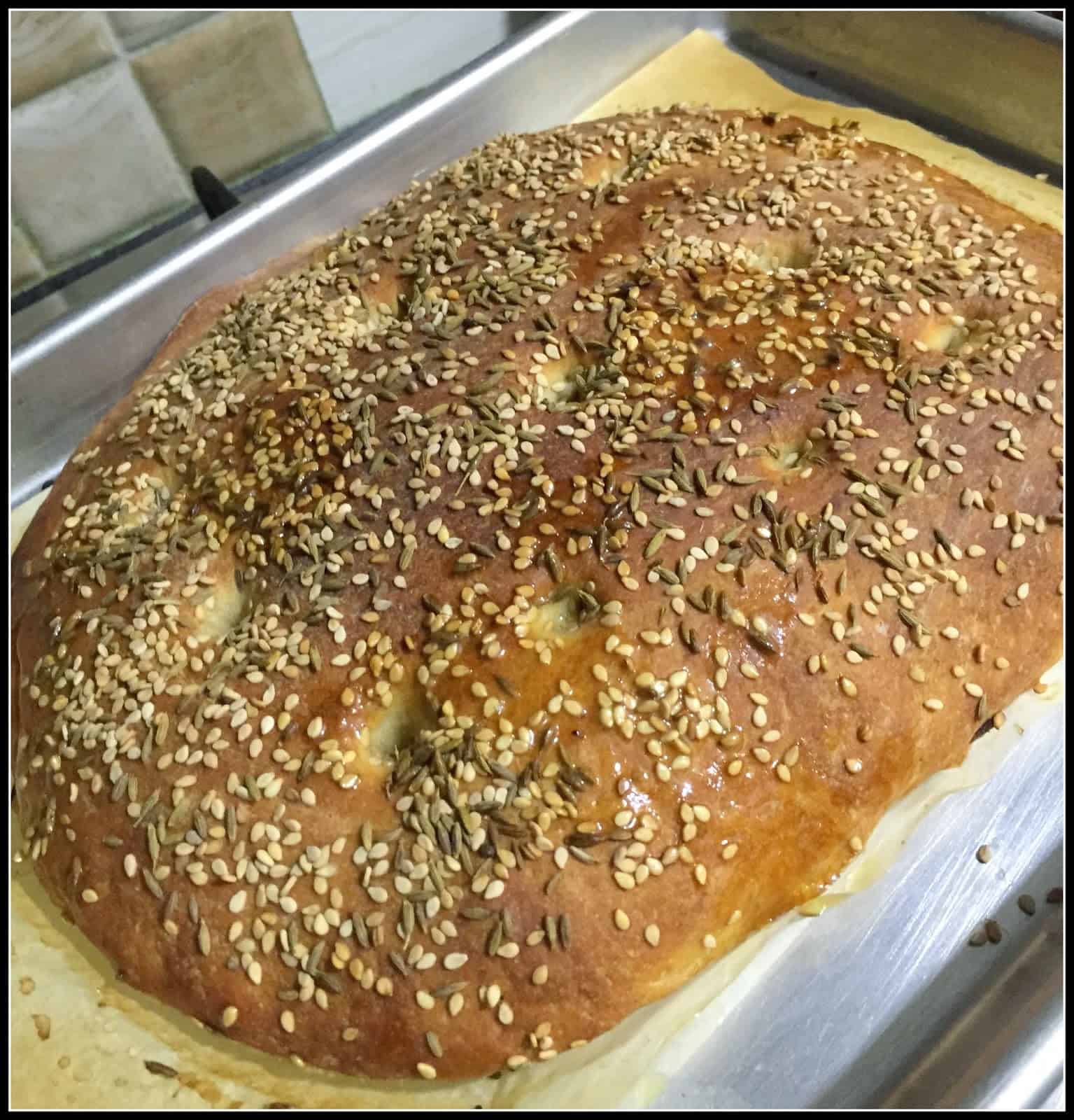 Pin
Therefore the clicks are also around that time, and yes we
promptly had it for breakfast – something I cant do when husband is around
(bread is never served for breakfast)….
Gosh ! cant believe we are halfway past our 26 day series of
Fire up your oven series.
Do make this bread and am sure you would enjoy this. Thanks
Priya for the recipe 🙂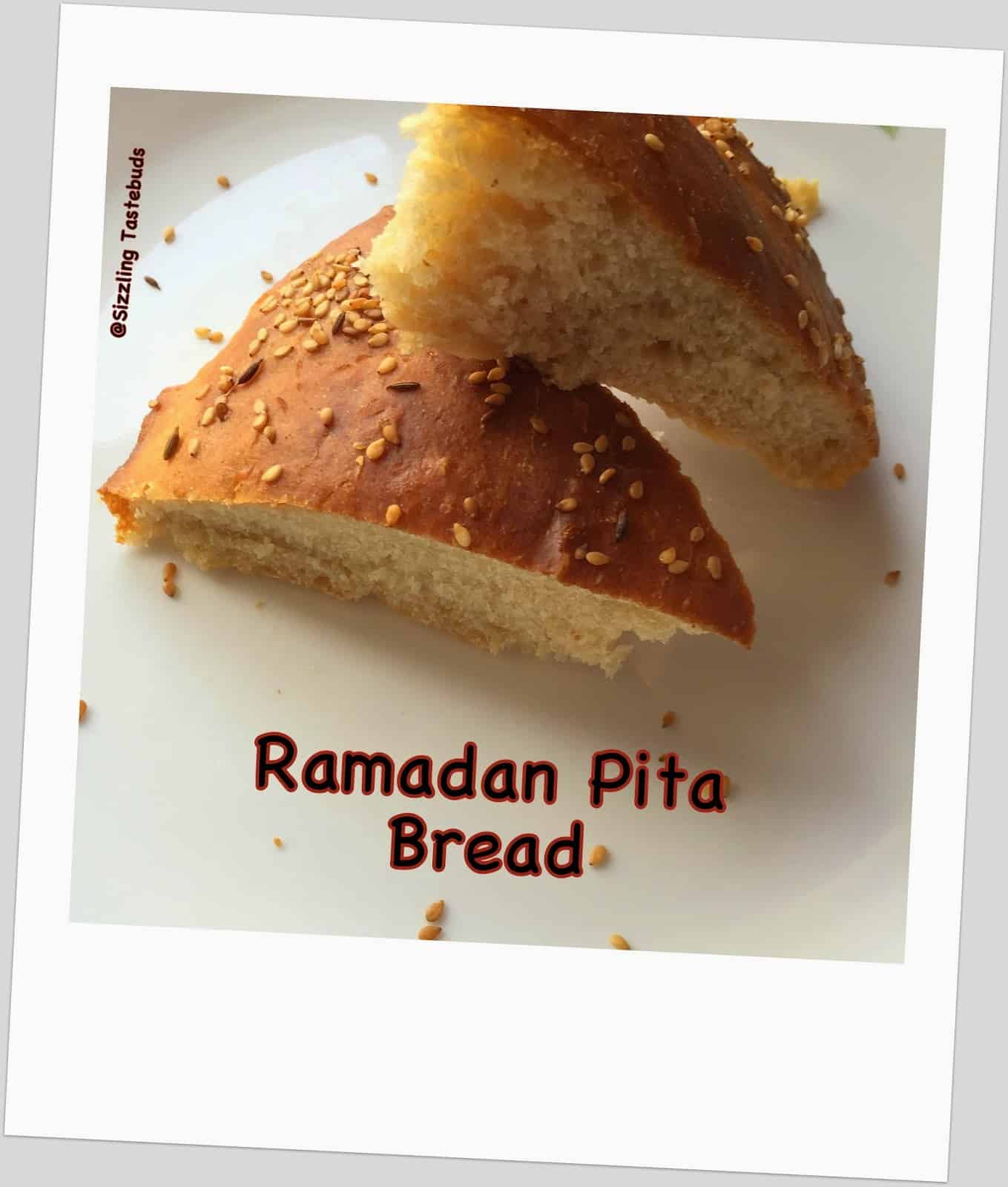 Pin
Baking Marathon Day 16 : Ramadan
Pita Bread
Recipe type : Bread (Yeasted
breads)
Source : Priya's blog
Course: Main Course
Cuisine : Turkish
Serves : 4
Serving Suggestions : Salted
butter + tea OR any warm soup
Prep time: 15 mins | Standing time
– 60-90 mins | Bake time : 24-26 mins
(varies from oven to oven)
Ingredients:
Bread flour – 1.5 cups
Luke warm water – about 3/4 cup (approx)
Instant yeast – 1 tsp
Sugar – 1/2 tsp
Salt – 1 tsp
Sesame & cumin seeds – for topping ( I used herbs like dried oregano
and chilli flakes too)
Olive oil – 1 TBSP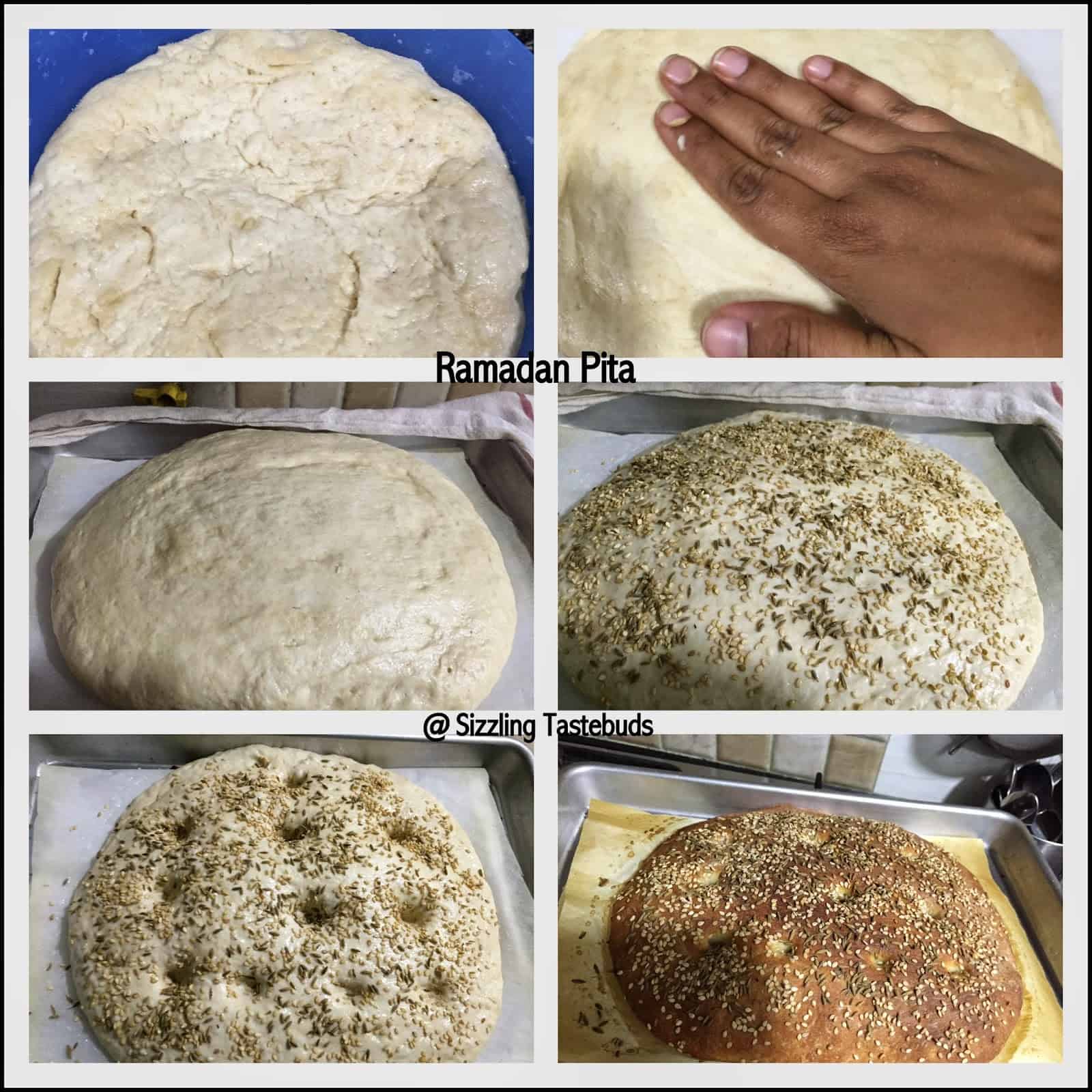 Pin
Method:
*Usually I proof my yeast and then add in the flours.. This is
the first recipe I added in the yeast directly onto the flour, and it rose
beautifully.
In a large bowl, add the flour, sugar, yeast and salt. Slowly
add the luke warm water and knead to a nice elastic dough (I love bread flour
for this – for an amateur baker or professional one, it literally sings to you
while coming together and rising).
Place in a greased bowl and let it rise (I kept it in the oven
with the light on for 55 mins, and it doubled).
Now slightly punch the dough and knead for 3-4 mins more.
Flatten it out on a baking sheet and like the focaccia, make some dimples on
the bread. Cover and rise for 45-60 mins.
sprinkle sesame & cumin seeds, any dried herbs if using and bake for
175 F for 22-25 mins (next time I would tent the bread in between, but taste wise it was perfect)
Tap on the bread and if it sounds hollow, its done. Cool on a
wire rack and slice and serve with a dollop of butter or with warm soup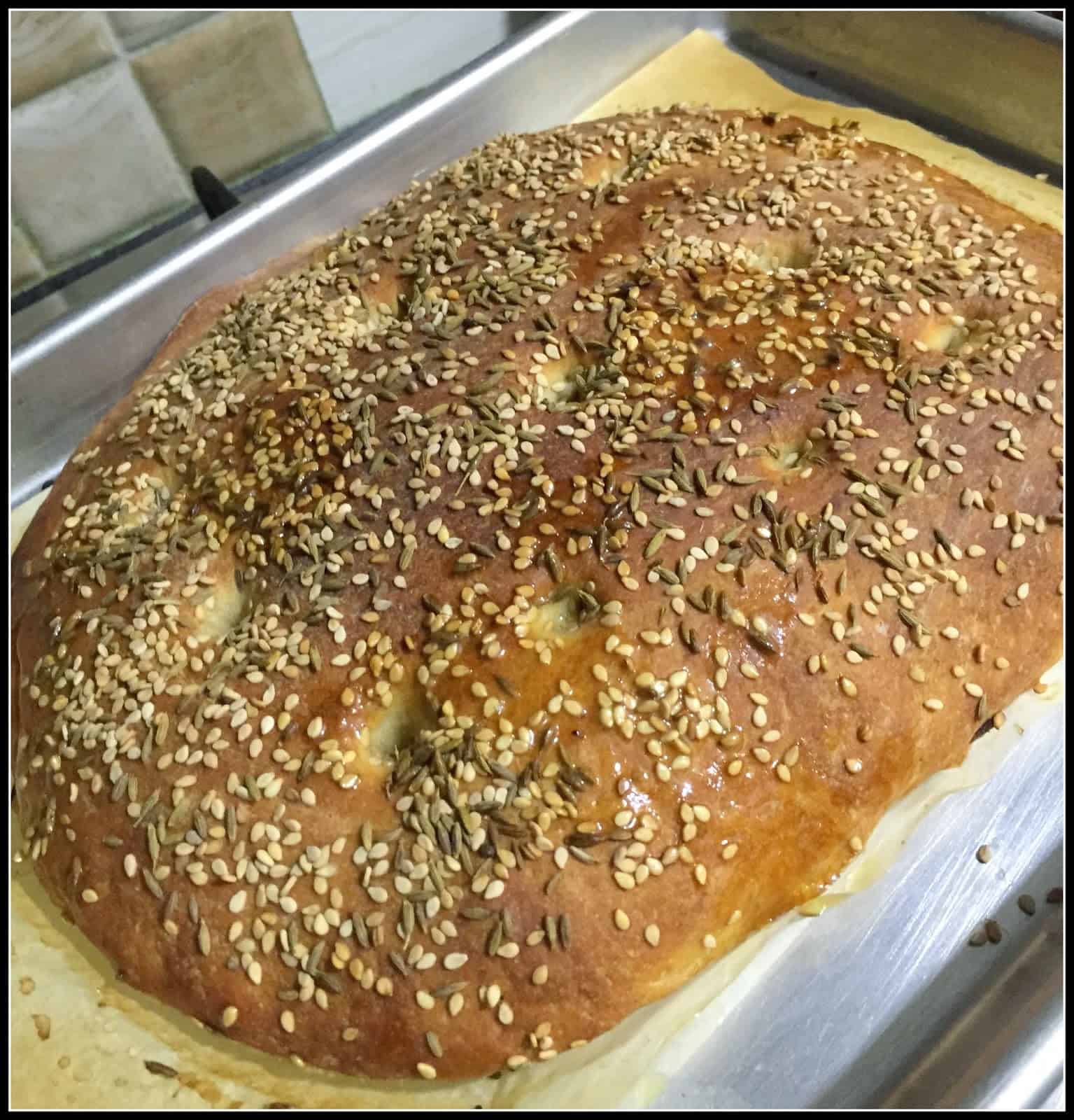 Pin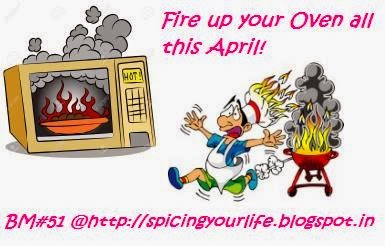 Pin
Check out the Blogging Marathon page for the other Blogging Marathoners doing BM# 51