Diabetics are often prohibited from eating sweets. This is tough, especially for those who have a sweet tooth and want to nibble through something mildly sweet. I was always looking to replace the aspartame (artificial sugars) used in "commercially sold sugar free sweets". 


Today's sugar free ladoo fits the bill – proteinicious and filling, yet not adding too many calories and not upsetting the sugar balance. A 1/2-cup serving of old-fashioned oatmeal has 5 grams of protein. 


Like yesterday's Zero cook Nuts Barfi, this is another snack / sweet nibble made with nuts and perfect for an after -workout bite or school snack. 


3 ingredient snack – It's proteincious, it's sugar free . it's vegan ! can't get better, don't you think 🙂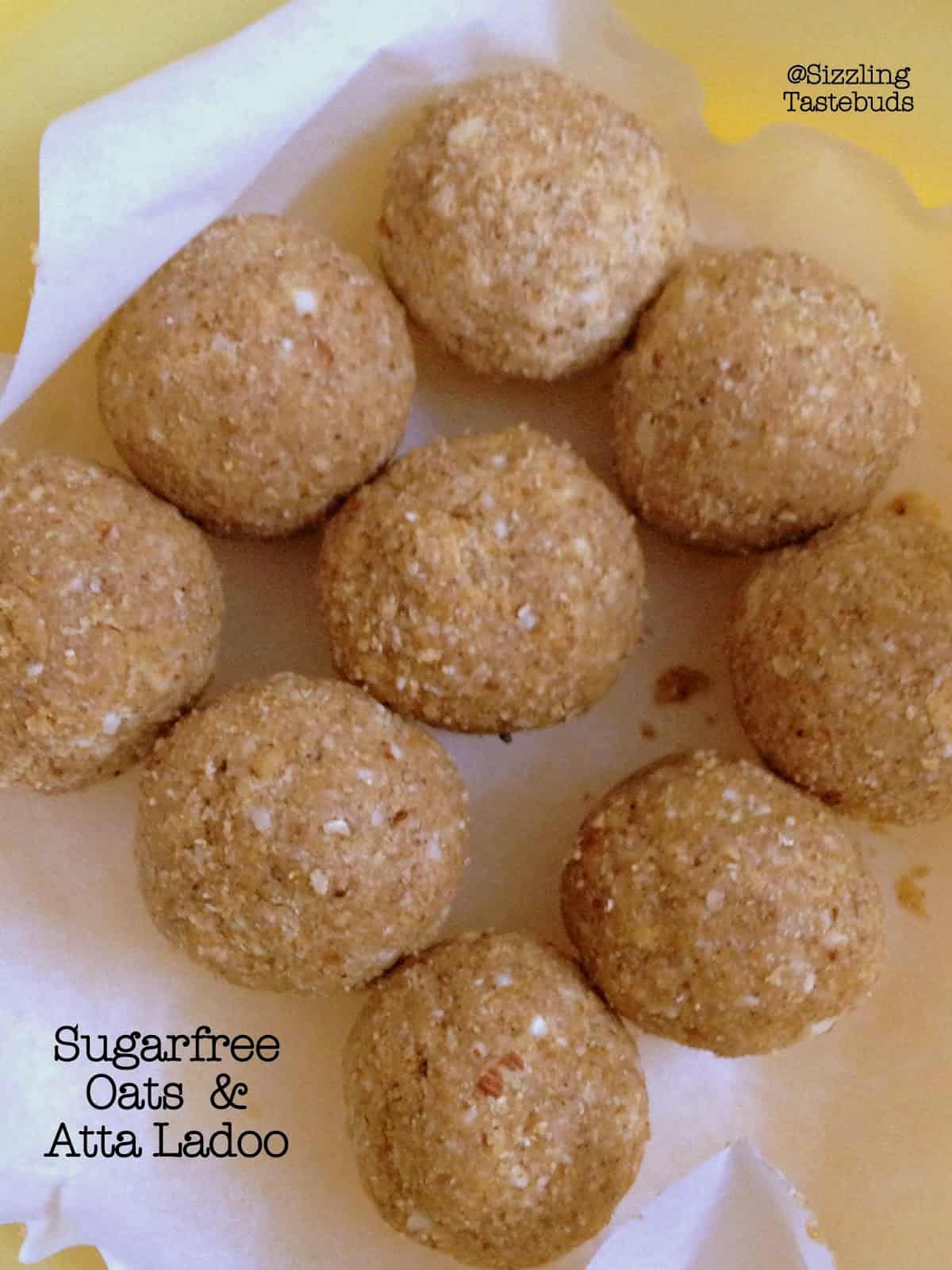 Pin



Read on and find out how it can be made sugar free (Hint-Plant based sweetener)



Prep + Cook time : 10 mins, Making time : 15 mins, makes : 6 ladoos.

Protein source : Nuts and Oats



You need:

Mixed nuts (almonds + pistachios + walnuts) – 1 cup (250 ml)

Pitted Dates (I used mejdool dates) – 2/3 cup paste

Oats – 1/2 cup

Wholewheat flour – 4 TBSP



Method:

Dry roast the nuts one by one on a low flame for 30 -45 seconds till warm. Cool and powder while still slightly warm

Grind dates into a paste without adding any water. Use a little more dates to grind in slightly bulk quantity and leave the extra paste in the refrigerator.

Dry roast Oats till slightly warm, Cool and powder. similarly dry roast the atta (wholewheat flour)

Add the Oats powder and the nut-meal. Mix well, add the date paste and quickly make into ladoos. 



Notes: 

1. For younger kids or for a non-vegan version you may add ghee for binding. 

2. Dates may be replaced with any other sweetener including powdered sugar (if using ghee)

3. If you want a GF version of these ladoos, use GF Oats / Oatmeal. 


Take a look at what was blogged in the past 23 days under Proteinicious dishes:


Week 1: Condiments
Pin
Check out the Blogging Marathon page for the other Blogging Marathoners doing BM# 80