As
we step into the last few posts of the BM Buffet, cant believe the run is
almost over for this mega marathon. Combo Meals, Condiments, Breakfast, Indian
Spread – the journey has been a great ride !!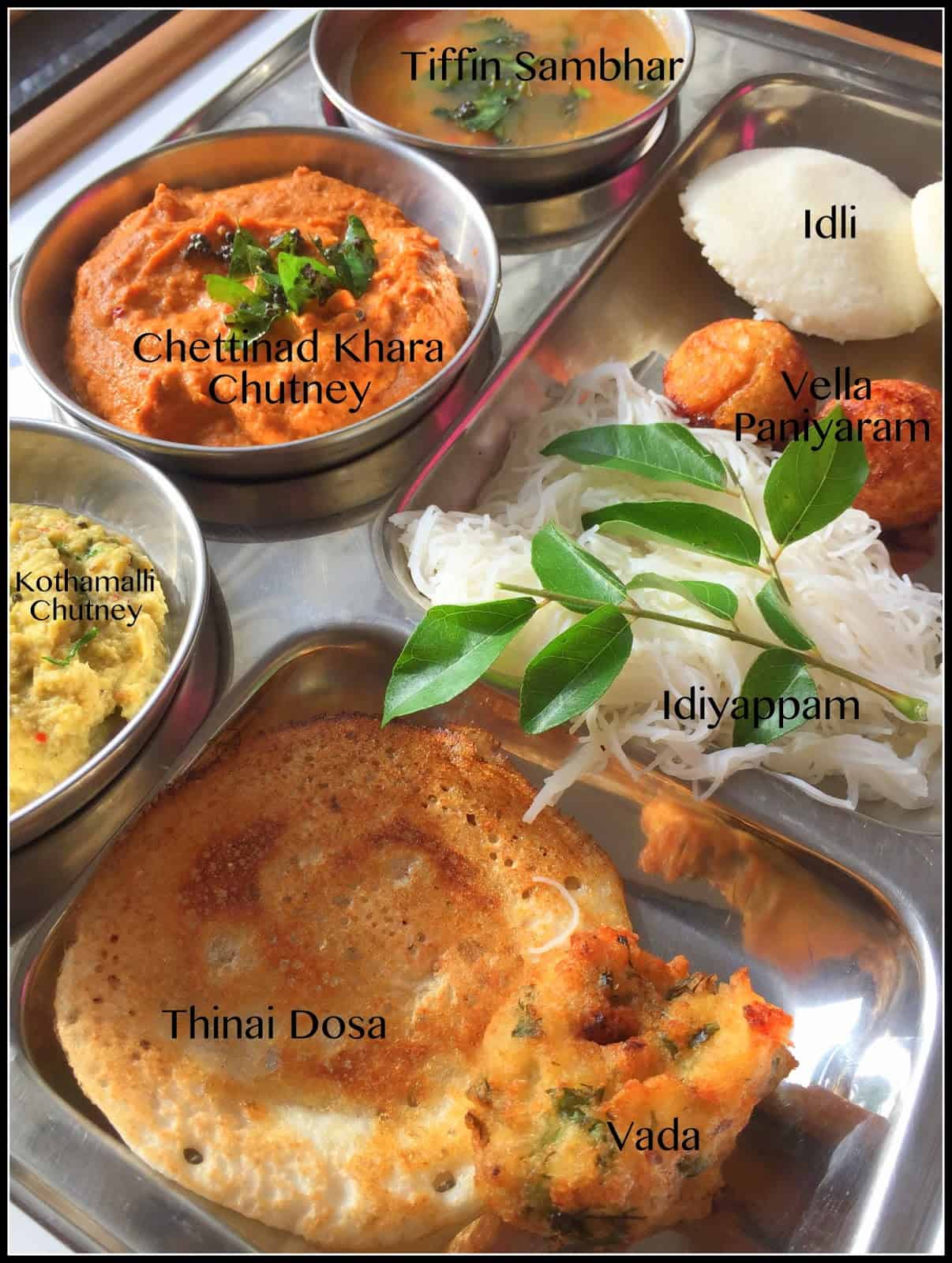 PinPin

With
a few missed posts due to personal constraints, I have managed to post a decent
spread so far. Today we have a rather elaborate Chettinad type breakfast that
my family enjoyed a lot. The filter coffee is conspicuously missing in this
picture, but it was part of the menu tooJ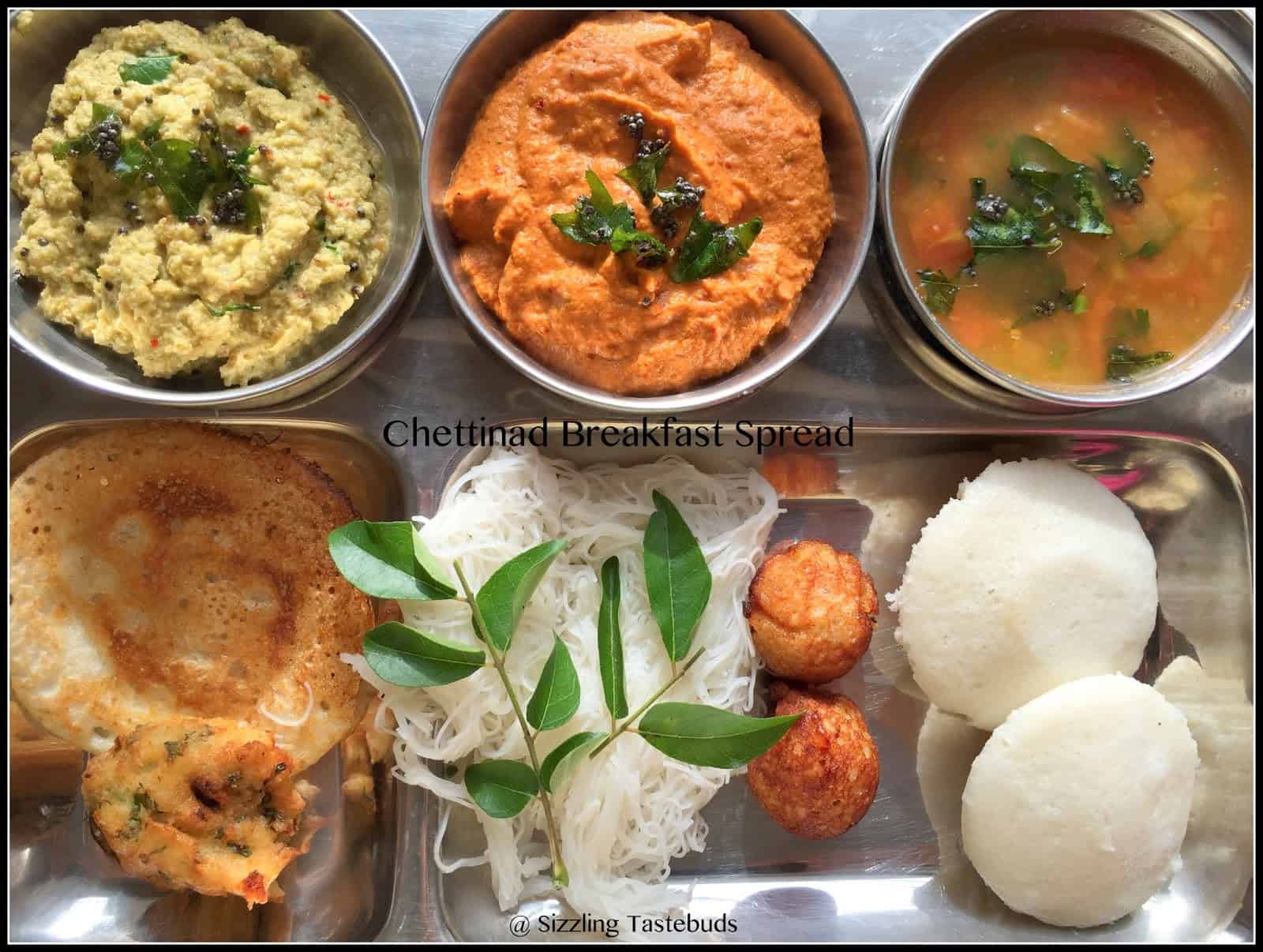 Pin
Enjoy this virtual spread with Idli, Vada, Thinai Dosa, Vella Paniyaram (sweet dumplings filled with melted jaggery), Nool puttu (or Idiyappam), Chettinad Khara Chutney, Tiffin sambhar and Kothamalli Chutney.
Today I shall be giving the recipes of only the Vella Paniyaram. Recipes for Idli, Vada are already shared on this blog. Nool Puttu, Thinai Dosa, Chettinad Khara Chutney and Hotel Style Sambhar and Kothamalli Chutney shall soon follow as individual posts later.
Chettinad cuisine is the cuisine of
the Chettinad
region of Tamil Nadu state
in South India.
The Chettiar community,
who are a majority in this region, are a very successful trading community.
Chettinad cuisine is one of the spiciest and the most aromatic in India.

Chettinad cuisine is famous for its use of a
variety of spices used in preparing mainly non-vegetarian food. The dishes are
hot and pungent with fresh ground masalas,
and topped with a boiled egg that is usually considered
essential part of a meal.They also use a variety of sun dried meats and
salted vegetables, reflecting the dry environment of the region. The meat is
restricted to fish, prawn, lobster, crab, chicken and lamb. Chettiars do not eat
beef and pork.Most of the dishes are eaten with rice and rice
based accompaniments such as dosais, appams, idiyappams, adais and idlis. The Chettinad
people through their mercantile contacts with Burma, learnt to prepare a
type of rice pudding made with sticky red rice.Chettinad cuisine offers a variety of
vegetarian and non-vegetarian dishes. Some of the popular vegetarian dishes
include idiyappam, paniyaram, vellai
paniyaram, karuppatti paniyaram, paal paniyaram, kuzhi
paniyaram, kozhakattai,( I know it's all tongue twisting names) , athirasam etc  – Source : wiki
For
the linguistically challenged, there is a lot of difference between Vella
Paniyaram (aka Inippu Paniyaram or sweet paniyaram) and Vellai Paniyaram
(Vellai means White colour) – both are from Chettinad cuisine but are made
differently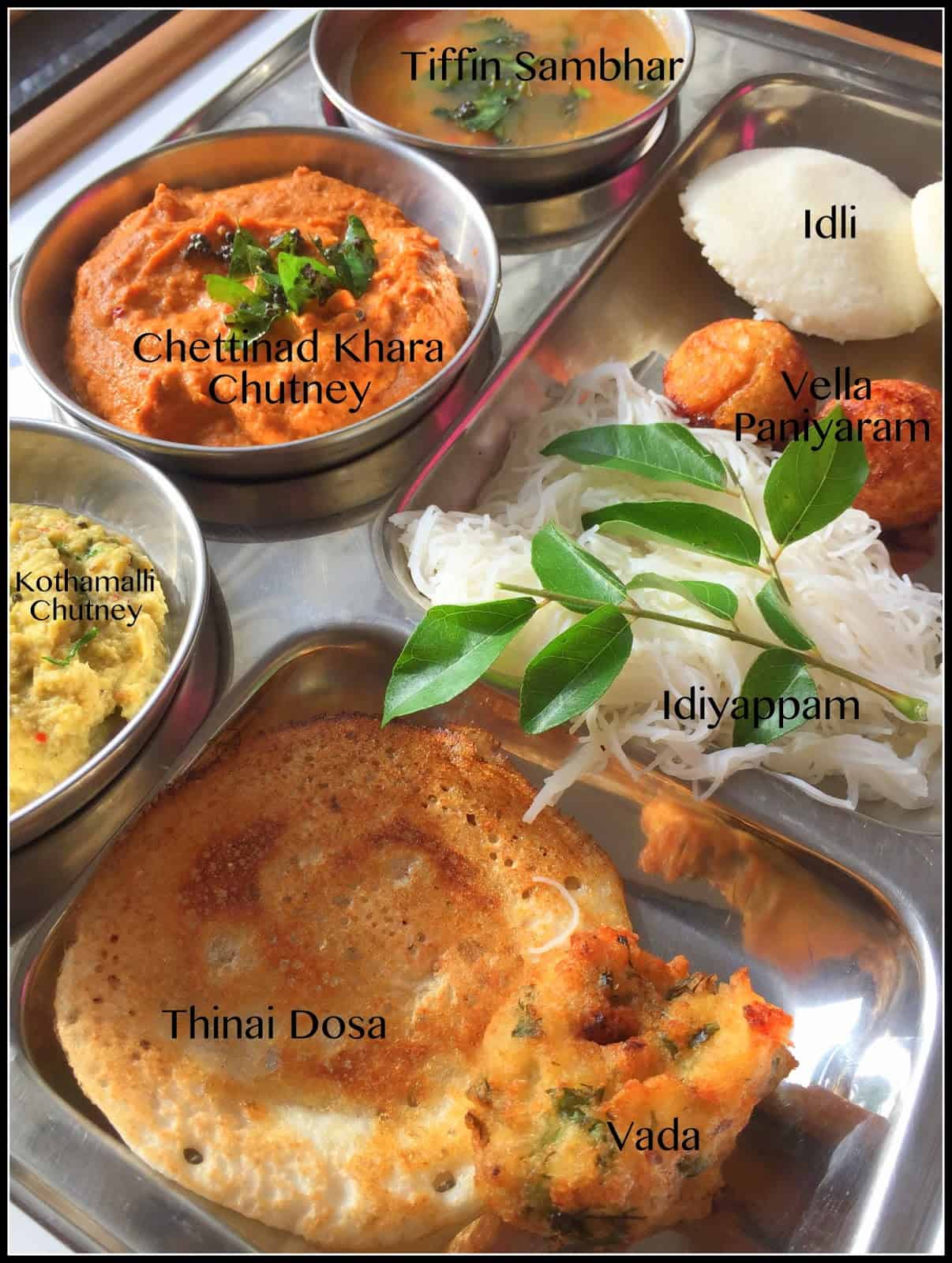 PinPin
For
the Vella Paniyaram (Vellam in Tamil means Jaggery), you would need:
Makes
: 16 – 18 paniyarams
Idli
rice – 1/2 cup
Normal
short grained rice – ½ cup
Urad
dal  – 1/3 cup
Fenugreek
seeds / methi seeds – 1 tsp
Salt
– to taste
Jaggery
– ¼ cup (or little less)
Grated
coconut – 1 TBSP
Cardamom
powder – ½ tsp
Oil
/ ghee – to shallow fry the paniyaram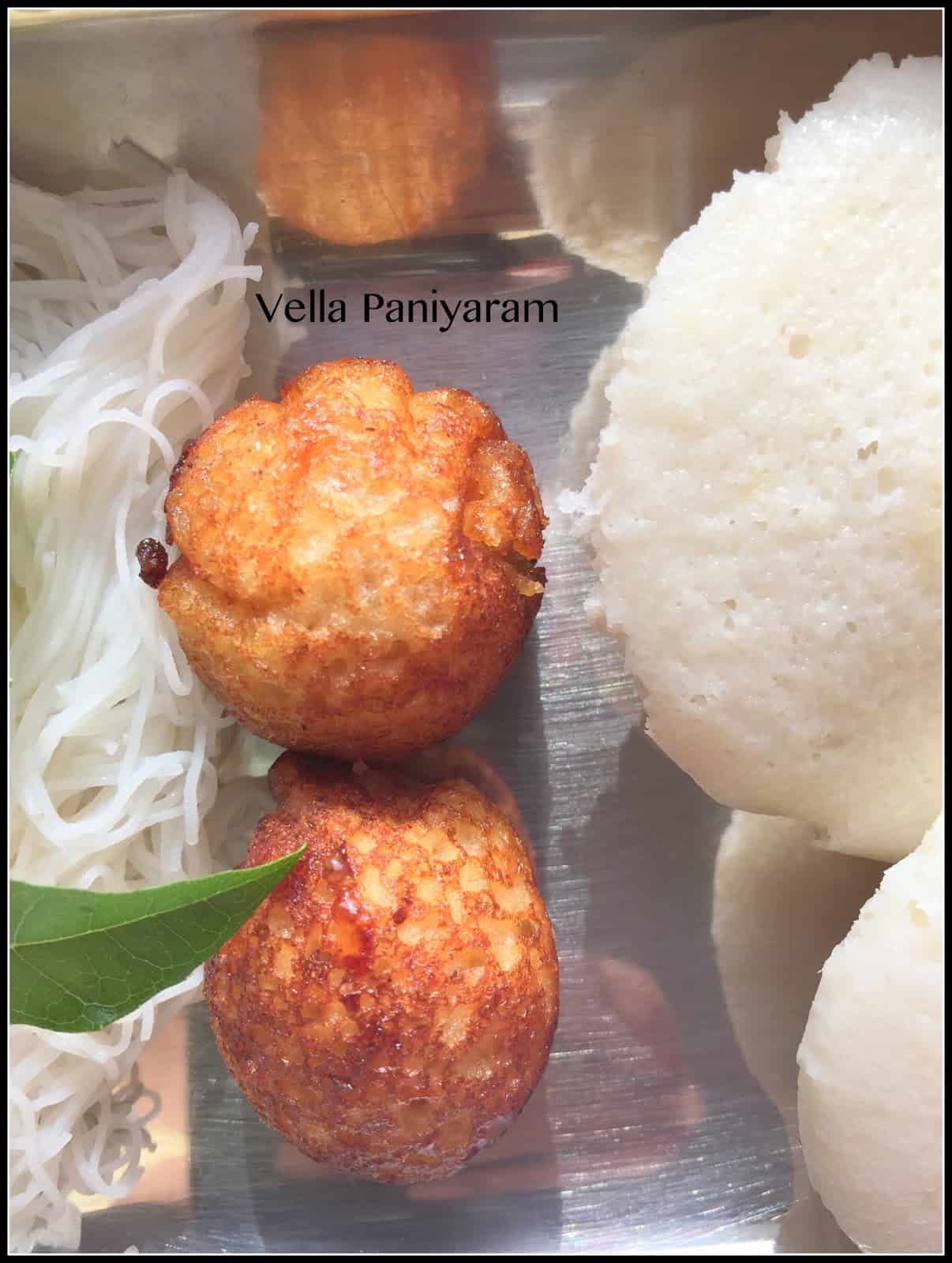 Pin
Method:
Soak
both rice varieties with fenugreek seeds for 6-7 hours. Soak Urad dal for 3-4
hours. Grind them separately into a slightly thickish dosa batter. Mix well
with salt and let it ferment overnight.
 In the morning, beat the batter well and mix
to uniform consistency. Take a portion of the batter (about 5-6 ladles for the
paniyaram). The rest can be used to make Idli / Dosa
To
the batter portioned out, add coarsely powdered jaggery, a pinch of soda
(totally optional), cardamom powder, grated coconut and mix well. Heat the
paniyaram pan well and spoon this into the greased moulds. Let it cook well on
one side (I usually cover it lightly to let steam do its trick). Now gently
flip over to the other side, and let it cook till slightly browned and crispy.
Add ½ tsp oil more if required.  Serve
hot.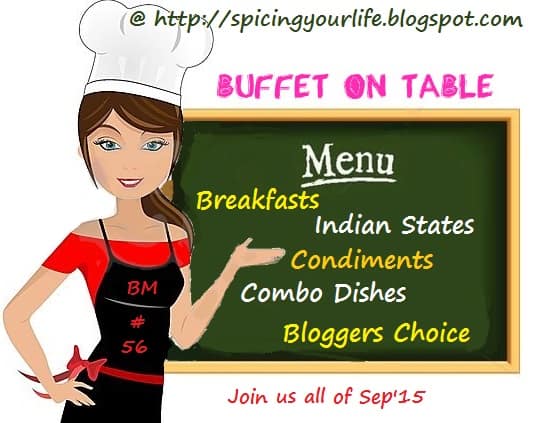 Pin
Check out the Blogging Marathon page for the other Blogging Marathoners doing BM# 56