Breakfastis a huge deal at my place. Almost all of us wake up to hungry stomachs
and look forward to a proper breakfast – every single day !! With due
respect, we are not really the oatmeal-cereal-coldmilk kind of family ,
and expect (and deliver) hot meals for breakfast. Personally, I get
cranky if I don't eat my brekkie by 7:30 am (even on a Sunday morning, yes!! :p) .


Idiyappam
or string hoppers is a favourite breakfast for people from Kerala as
well as from Mangalore / Coastal Karnataka .Although hailing from
Bangalore I always look forward to tasting dishes from neighbouring
states of Maharashtra, Andhra, Goa, Tamilnadu and Kerala.


Gluten-free
recipes are the rage these days along wth Vegan, Pegan,Keto, Paleo
and a whole lot of named and unnamed diets. Come to think of it, earlier
generations didn't give these much of thought, yet incorporated
sensible, locally grown grains. Of which Millets are making a versatile comeback, helping diabetics as well as health-watchers substitute rice sensiby with millets.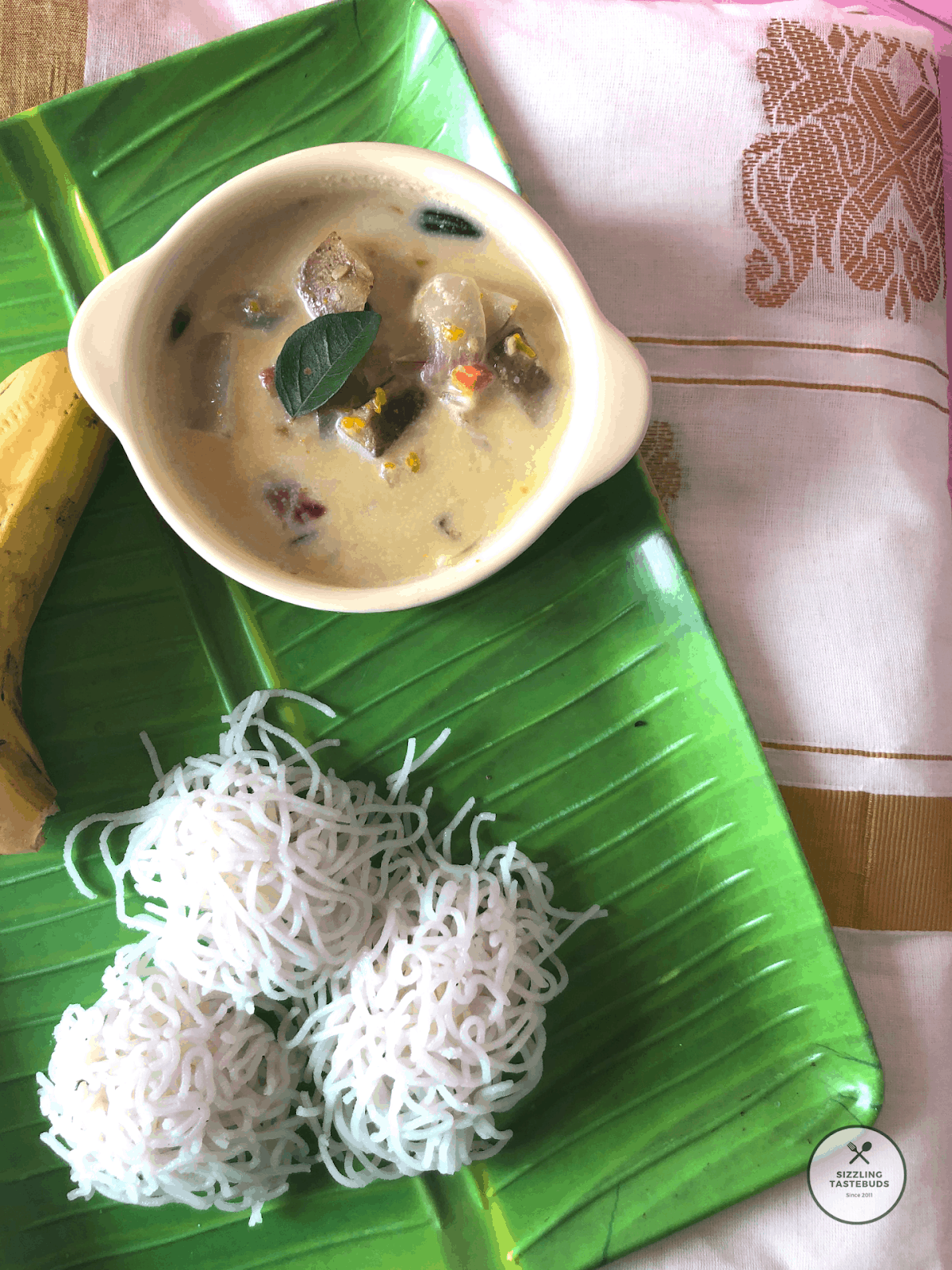 I
was leaning heavily towards a bake with gluten free flours this week, and did bake a one too, but thought
of presenting some traditional dish that involves the most familiar GF
flour I have known – Rice flour. Without labels or any special diets,
rice flour was woven into our mainstream meals with Akki Rotti (flattened Rice bread), Morkazhi 1, Morkazhi 2, Ammini Kozhukottai, Instant Crispy Multigrain Dosa, Thenkuzhal, Seedai, and many more snacks made.

I have made a Kerala special breakfast dish using Rice flour : Idiyappam (or rice flour string hoppers) served with Vegetable Stew (recipe soon!).
PIN FOR LATER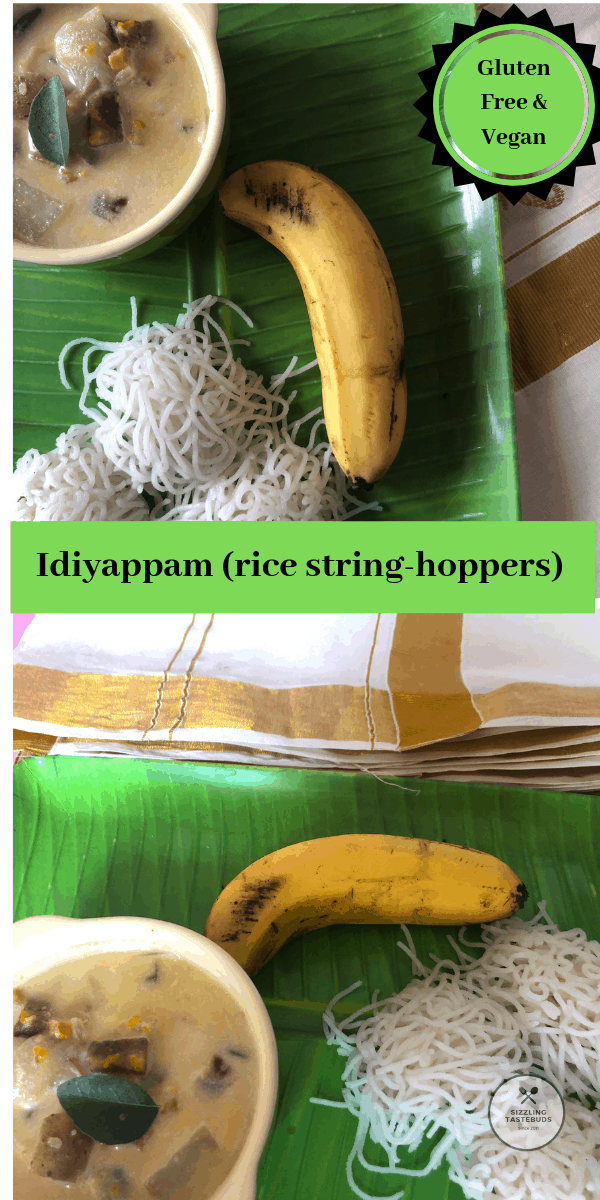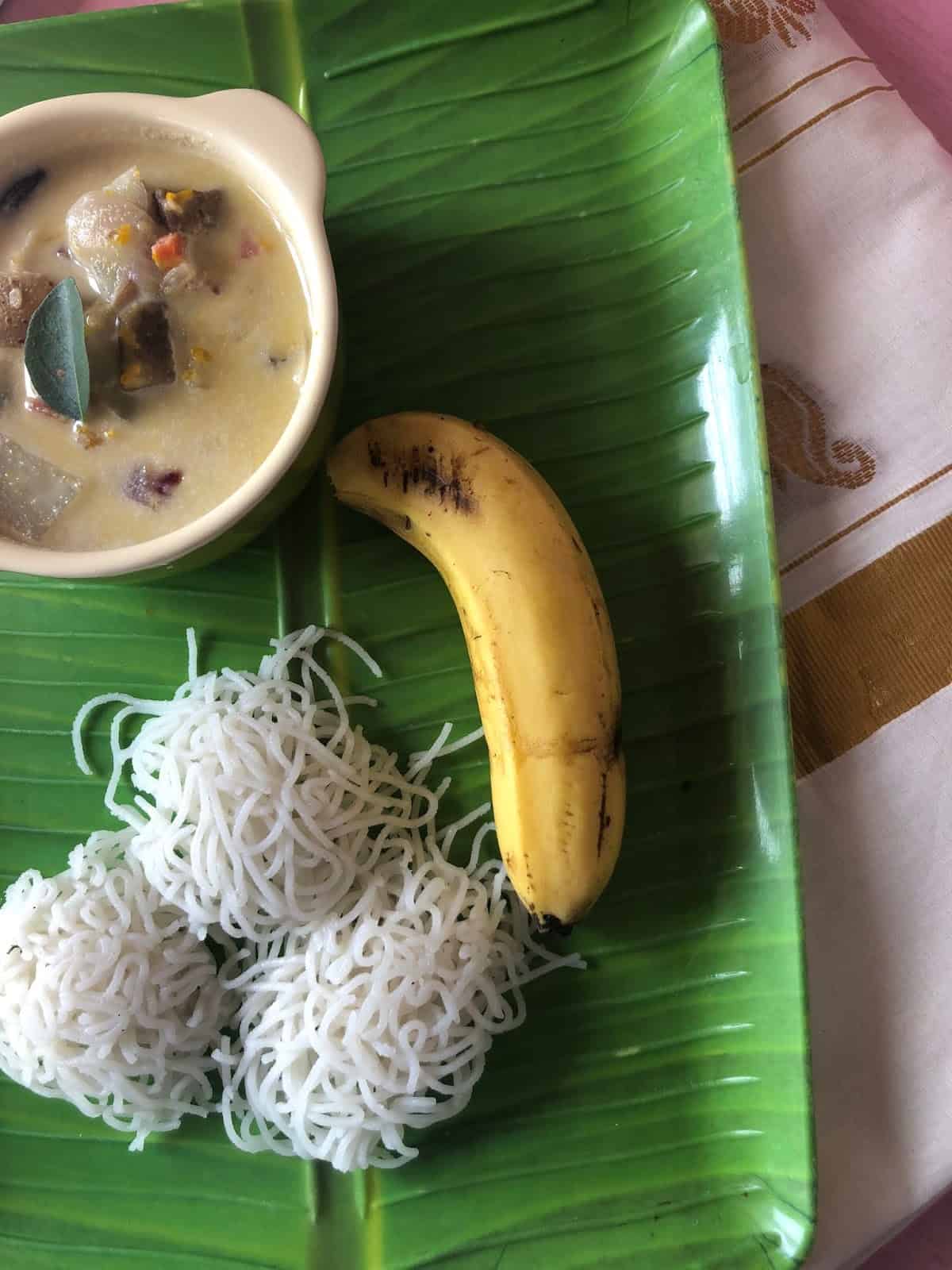 I ate this at several places, but was apprehensive of making it from scratch. Like
many traditional recipes, this calls for a bit of practice, but the
easy availability of Idiyappam flour (whch is rice flour – just
processed differently) makes this a fantastic, light steamed breakfast
option. Uses little or no oil and with some stew and a banana (as it is
traditionally served thus), makes a complete, filling meal.
Let's get to the recipe now – Idiyappam – a Gluten Free, Vegan Breakfast from Kerala
Prep time – 15 mins, Steaming time – 15 mins, Serves – 2 ~3

What you need:
Idiyappam flour (store bought or homemade,I used the former) – 2 cups
Hot water – as required
Salt – 1/2 tsp (or to taste)
Oil – 2 tsp
Prep:
Grease idli plates. Keep water in a idli steamer ready with hot water.
Also grease the inside of the Idiyappam Kozhavi (or even use a chakli press with the thin sieve attachment in place)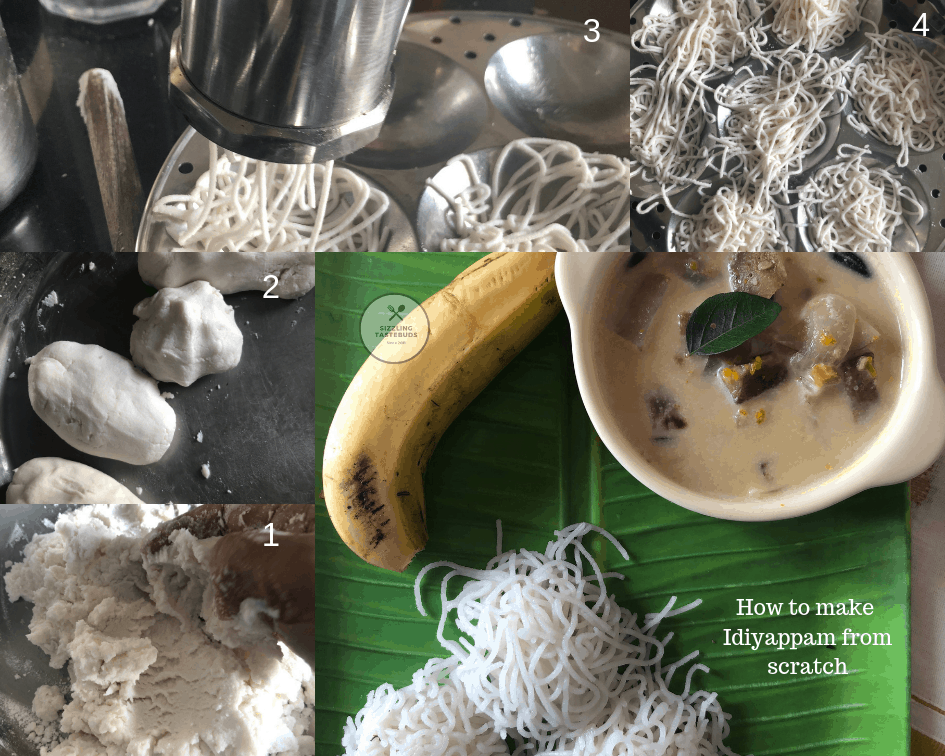 How to:
In
a large plate, add sieved idiyappam flour, salt. Add hot water little
by little to make a soft dough. Don't over knead, yet make a pliable
dough. Cover and rest the dough for 10 mins. Make into equal portions
and oil your hands well.
Place a portion of the dough into the
idyappam maker and press directly onto the greased idly plates in a
circular fashion or into individual dimples. Repeat for rest of the
dough. Immediately place in a steamer which has water in a rolling boil.
Steam for 10-12 mins.Remove, slowly spoon out the idiyappams and serve hot with stew.