Amara from Amara Cooking is the guest blogger this month. Soft Spoken and a wonderful human being who is always, always willing to help out, she's a dear blogger friend as well as an Ice Cream expert. Check out her Mocha Caramel Ice Cream, Jackfruit Ice Creamand so many many more varieties on the blog. Amara also features Andhra Cuisine as well as World Cuisine primarily on her blog. I am particularly drawn to her Colourful Veggie Noodle Salad.


Blogger friends from the BM Meet would recall the extensive logistical support that Amara rendered to the meet. Thank you Amara for doing this Guest post. Amara has shared her family's recipe for Vankaya Nuvvula Masala – Eggplant in a spicy and tangy sesame sauce.
For previous versions of guest post series held earlier. check here.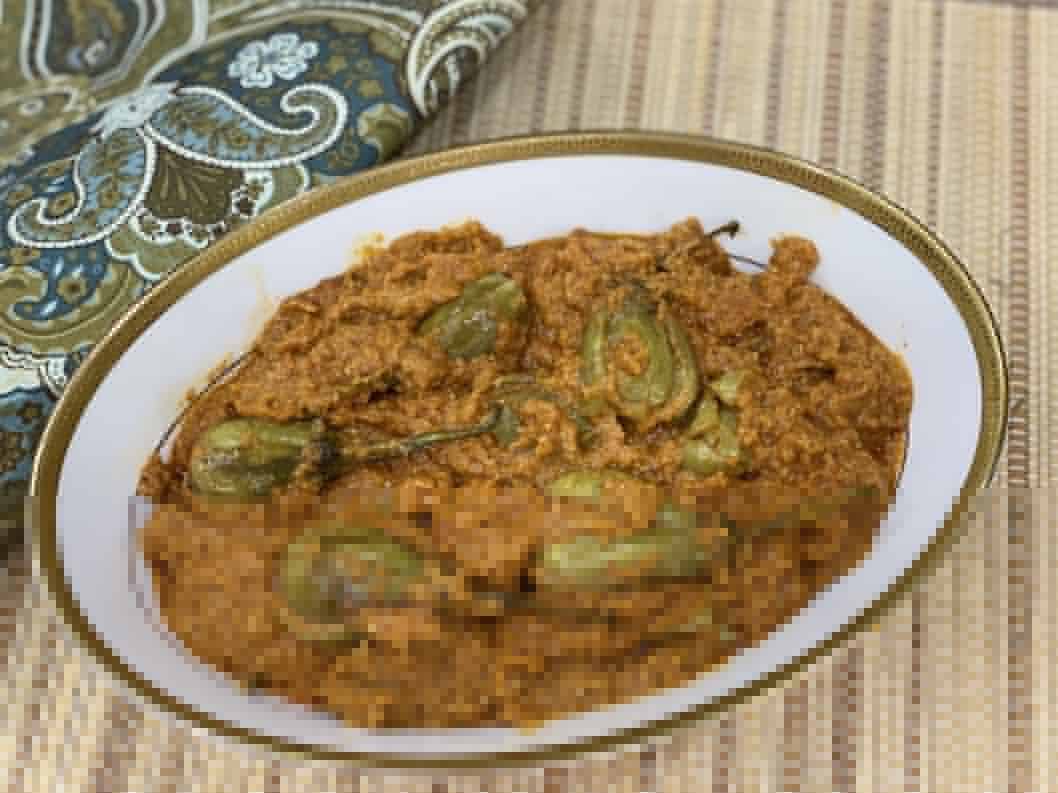 Pin



Now off to Amara and her recipe in her own words…



************************************************

At first I started this blog as an online cook book for my nieces who were newly married and calling me daily for recipes but seeing all the feedback from readers and after making so many friends among bloggers, I became very much interested. I started experimenting with different cuisines and baking. Kalyani became a friend thru our blogging marathon family. Love her healthy and delicious recipes and of course her writing. She is such an amazing talented individual. Happy to associate with her.

Vankaya Nuvvula Masala is made with small eggplant/brinjal. Masala made with onion, ginger garlic paste, spices and sesame seed powder. Frying the eggplant before adding them to the masala adds a lot of flavour to the dish.

Preparation Time: 10 minutes

Cook Time : 25 minutes

Serves : 3-4

Ingredients :
Chinna Vankaya/ Small eggplant : 1/4 kg
Onion : 2 large chopped
Green chillies : 2 slit
Ginger garlic paste : 2 teaspoons
Red chilli powder : 2 teaspoons
Garam masala : 1 teaspoon
Turmeric : 1/2 teaspoon
Oil – 4 -5 TBSP
Salt to taste
Sesame seeds : 3 tablespoons
Gasagasalu/ white poppy seeds : 1 tablespoon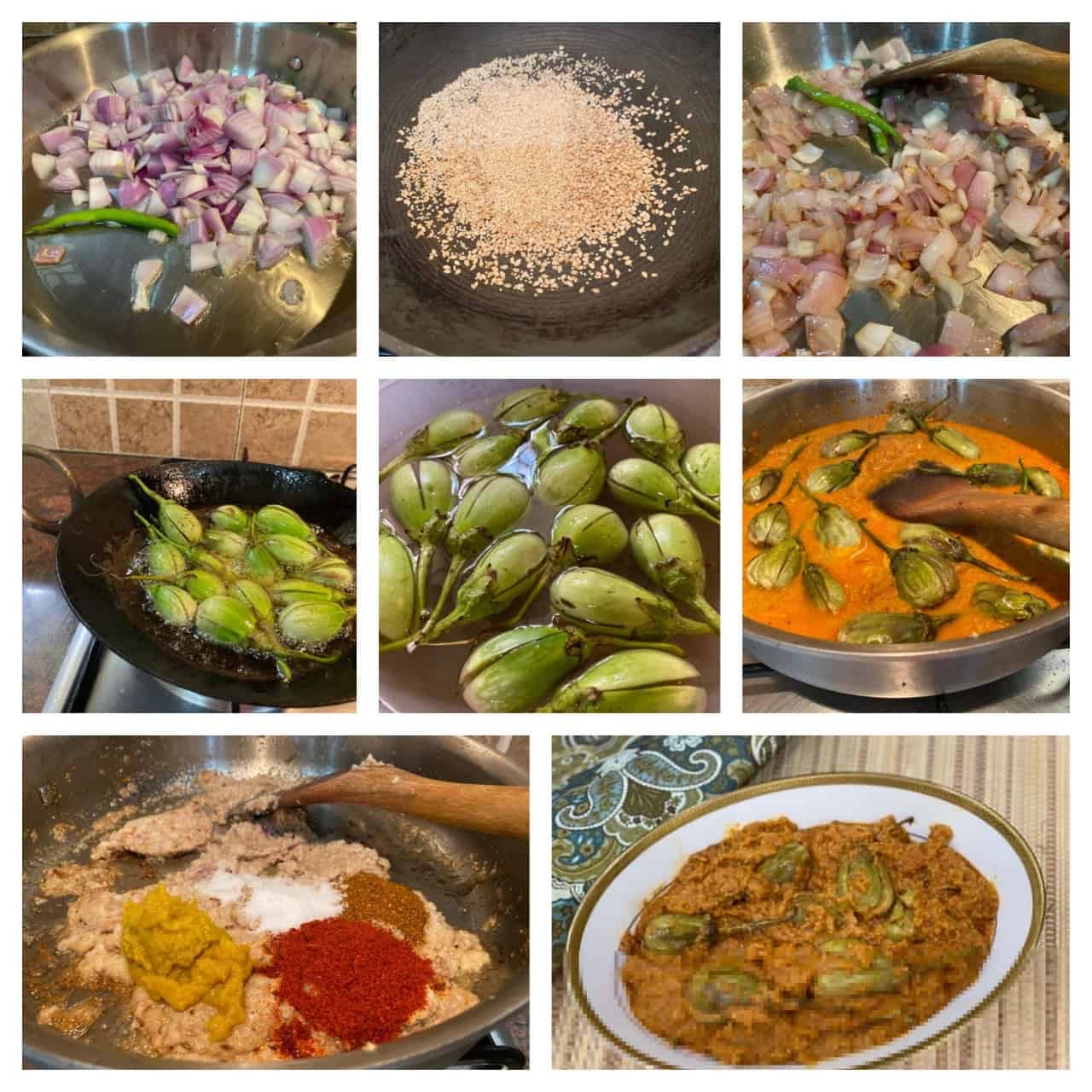 Pin




Method:
Slit the vankaya, immerse them in salt water for 5 minutes. Then drop them in hot oil and fry them for 5-7 minutes. Take them out of oil and keep aside.
Dry roast sesame seeds and gasagasalu for 2 minutes.
Heat oil in a pan and Sauté onion, green chilies for 3 minutes until they turn golden brown.
Let the onions cool. Take a blender, add onions, sesame seeds, gasagasalu and make a paste.
Heat a pan, add some oil, onion pasta, ginger garlic paste and fry for 1 minute. Add Red Chilli powder, salt, Garam Masala, mix well and fry for 2 minutes.
Add fried vankaya, 1 cup of water and stir. Cook for 7 minutes or until the masala is thickened and oil floats on the top. Turn off the stove and serve with rice or roti.