First – the disclaimer : This post is long overdue as Gokulashtami has passed by us a fortnight ago. However, I had made this along with Choco Coconut Ladoos for Krishna Jayanthi and although I clicked the pix, was unable to post them. So, here they come. I have made this differently WITHOUT using Urad dal due to two reasons – this dish came about at the last minute , and almost thought this year's festival would go by without making it at all. Secondly, I love the Karnataka way of making Seedai – with fried gram flour and maida mix. So, enjoy this variant of Uppu Seedai.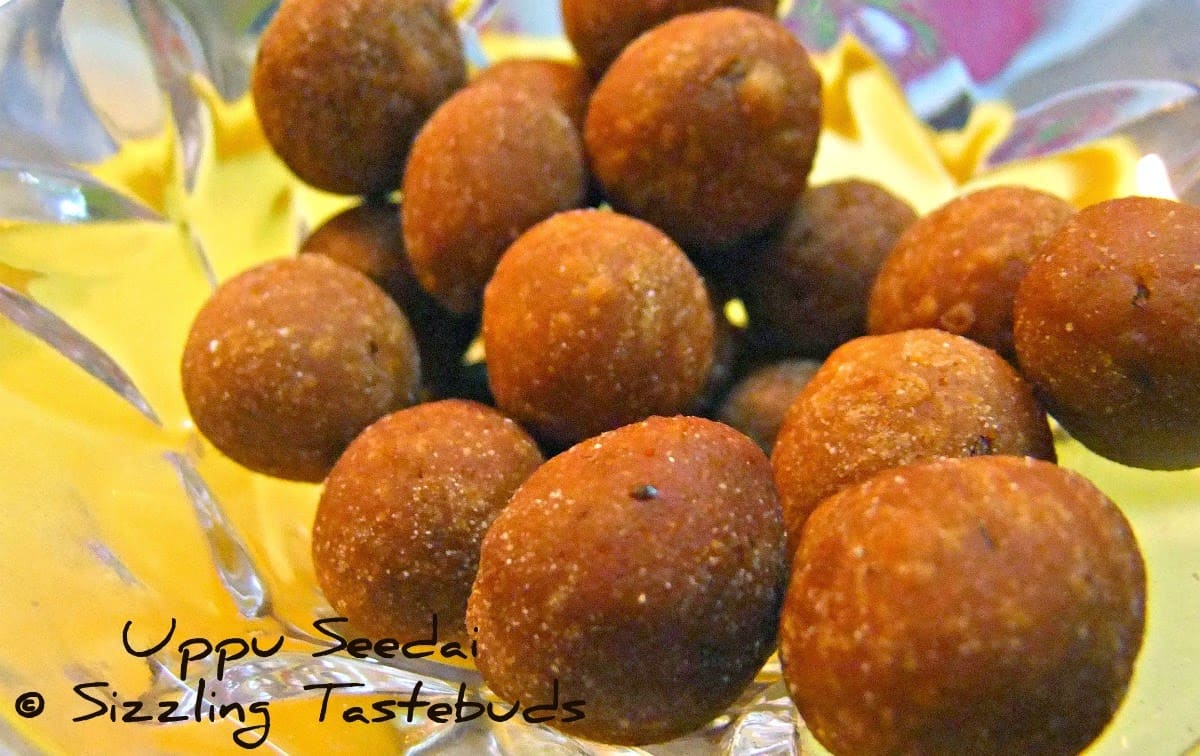 Honestly, my earlier attempts to make this were a disaster to say the least. So, I was literally crossing my fingers and praying that I would survive the verbal attacks that would come my way if this bombed , again. Thankfully, it was a super success and even kiddo who takes a longgggg time to appreciate any new appachi (or fried snack / Bhakshanam) lapped it up quickly. I made this with a very small quantity, and shall surely make more (on S's request to do so) soon ! Off to the recipe now, shall we ?
Another variant of this popular snack is this Millet based Uppu Seedai
Prep time : 20 mins. Frying time : 15 mins. Makes: About 1/2 cup of medium – large sized seedai.
Ingredients:
Rice flour (I used store bought) – 1 cup
Maida / APF – 4 TBSP
Fried gram /Pottu Kadalai / Hurigadale – 6 TBSP
Oil – to deep fry
Spices : Salt to taste, Red chilli powder – 1 tsp
Finely minced coriander / curry leaves – 1 TBSP (opt)
Hing / Asafoetida – a generous pinch
Jeera / Cumin – 1 tsp
Method:
1) Dry roast fried gram (Hurigadale / Pottu Kadalai) on low/ medium heat for 30 – 45 secs. Cool and grind to a smooth flour. You should get about 4 -5 TBSP of flour.
2) Sieve rice flour, maida and fried gram flour one by one into a large bowl.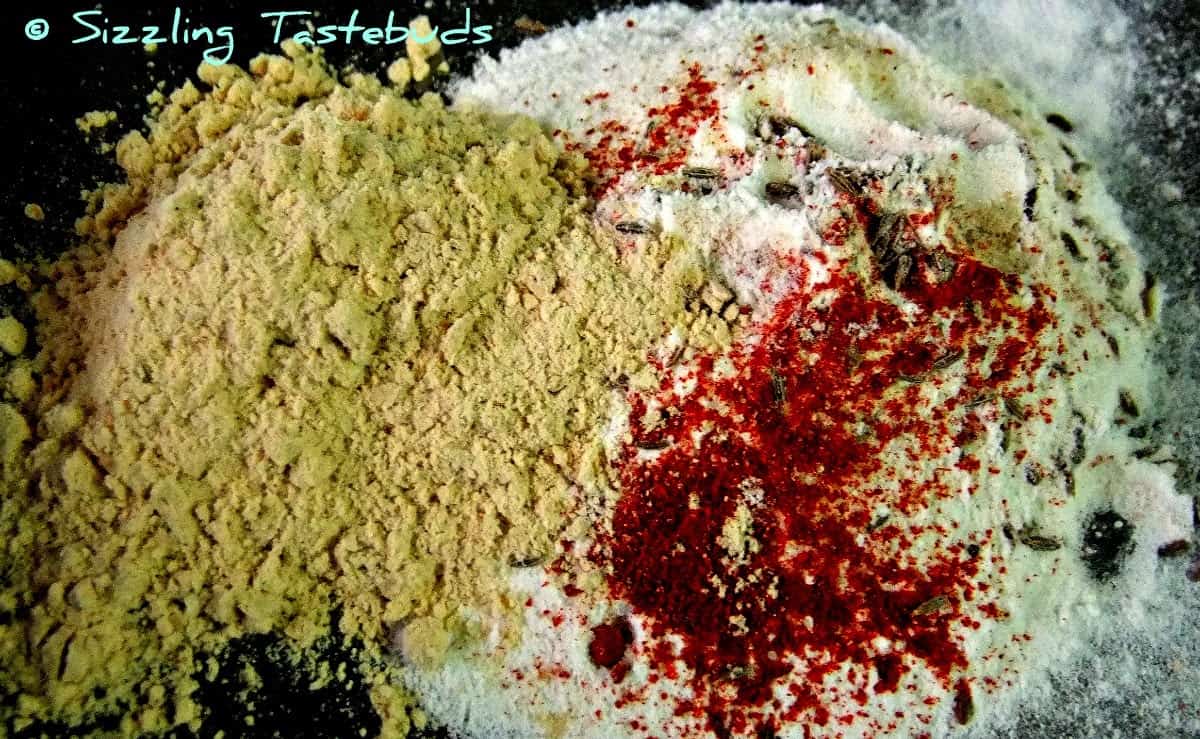 3) Heat about 4 TBSP of oil in a small pan and add to the flour.
4) Now add salt, hing, jeera, red chilli powder to the mixed flours.
5) Using very little water, make a semi hard dough. Cover for 6 – 7 mins with a slightly wet clean muslin cloth.
NOTE: Extra water will resulting in spurting of the seedais while frying, which could be very dangerous. Just wet your finger tips in a shallow dish of water from time to tome while preparing the dough.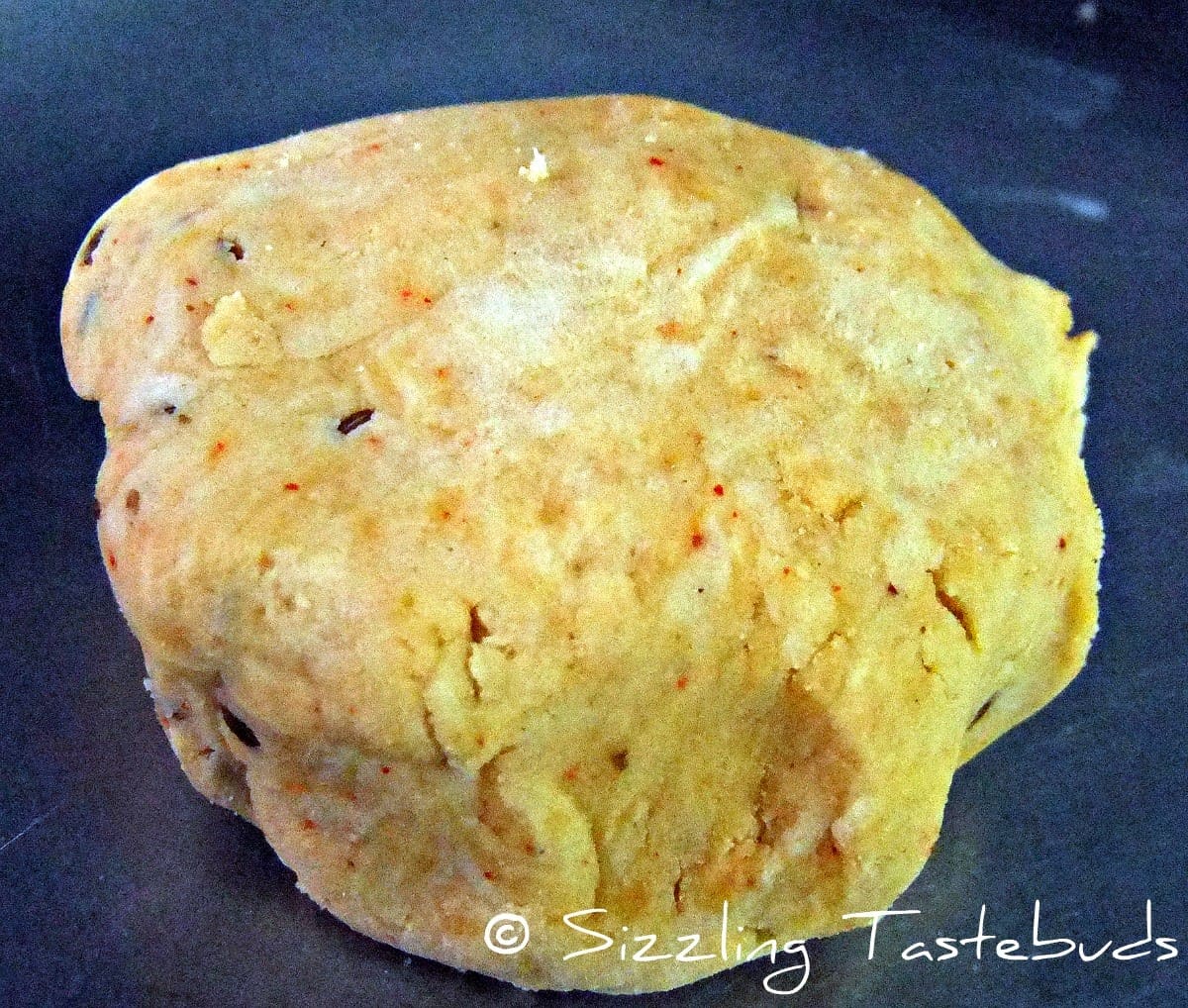 6) Uncover & pinch out equal number of balls from this dough.
7) Grease your palms slightly and lightly roll each of this balls to a round shape. Meanwhile heat the oil for frying.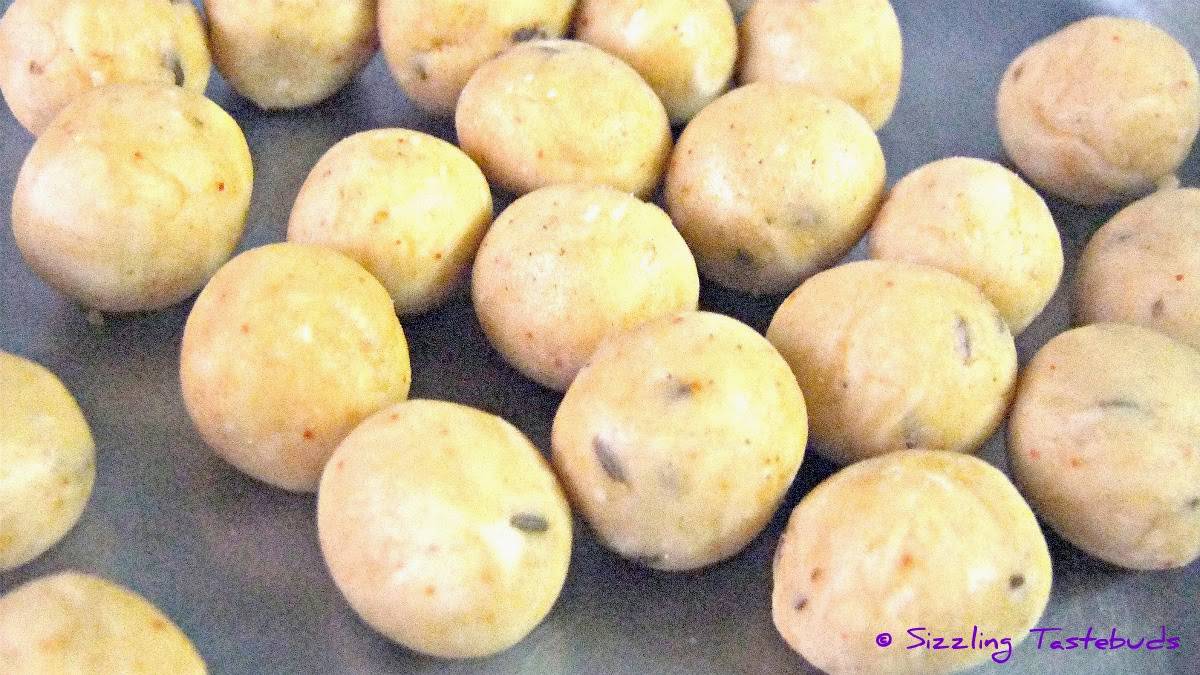 8) Once you have the oil on medium heat (not smoky), roll these balls (seedai) in batches to the hot oil and fry them on low – medium heat till you see the air bubbles vanish and the seedai sinking in at the bottom of the kadai, while turning golden brown (similar to Gulab Jamun)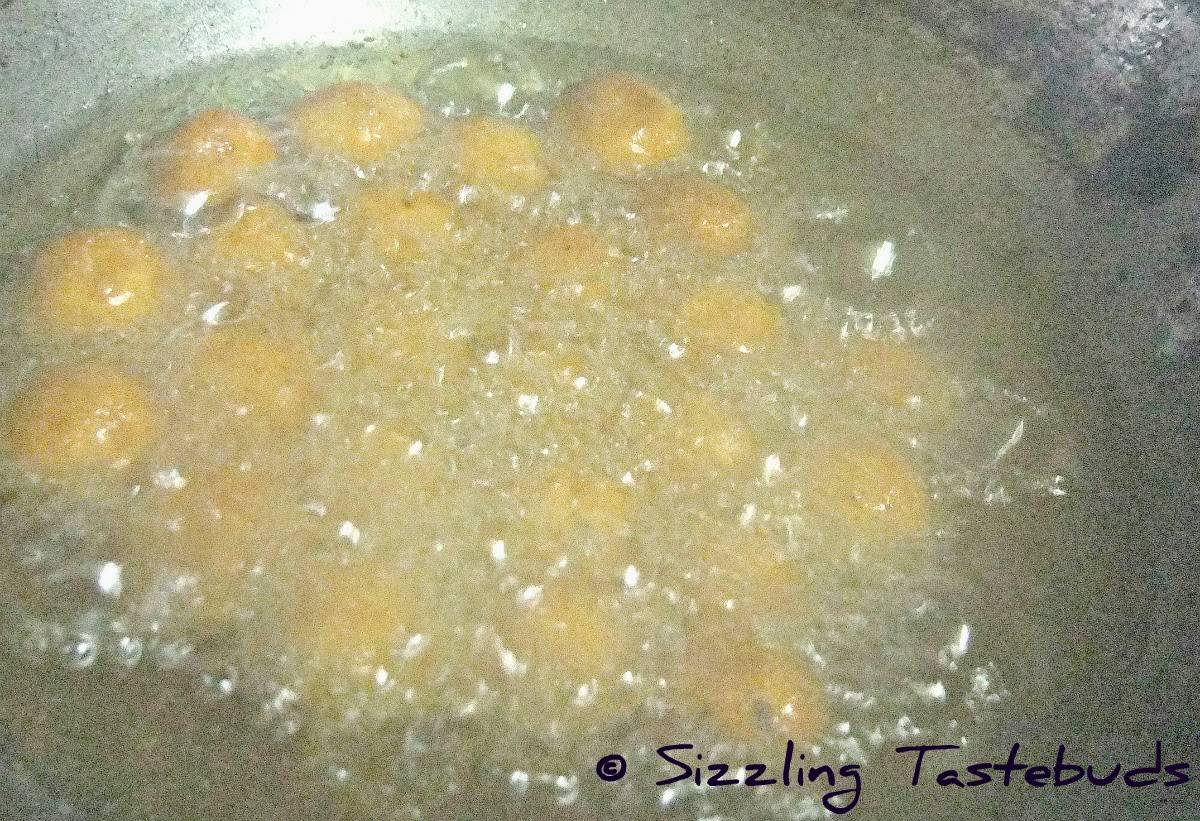 9) Transfer to a plate lined with tissue paper. Cool and preserve in an airtight container.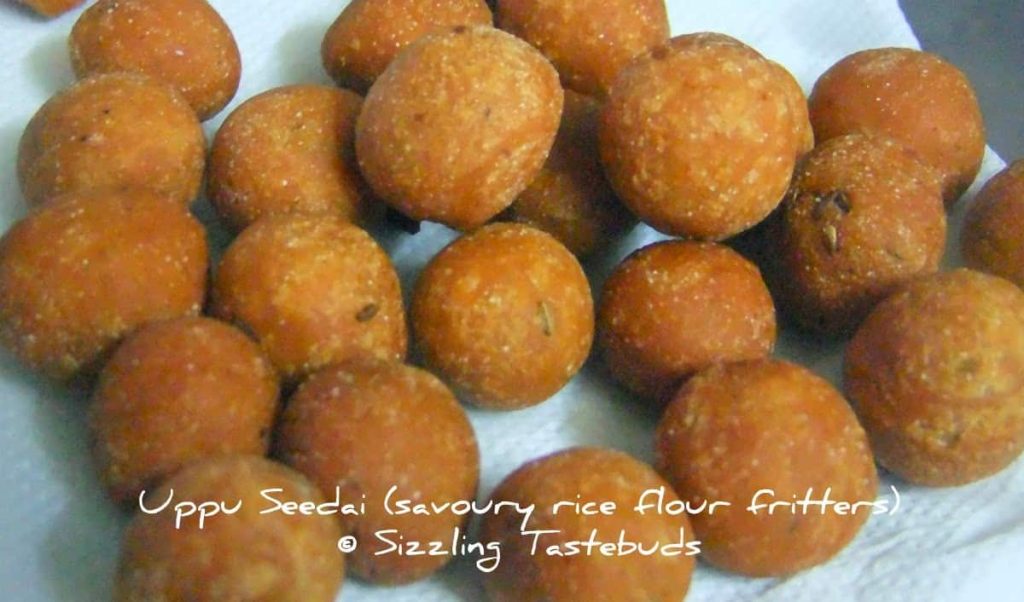 Another click before they disappeared