I have often wondered what the English equivalent of Sundal is .. (Sundal in Tamil / Husli in Kannada). While curries are generally used to denote anything between Sambhar, Rasam and Kootu even extending sometimes to Poriyals, can we also then define what a sundal is, in English?? May be my dear readers will enlighten me… Coming to today's post, I have made a very simple Payiru Sundal with green gram sprouts. This Sundal can be made even without sprouting too, but somehow these sprouts are very common in my family, even with kiddo liking some dishes made out of it (need to see how long this 'like sprouts' flavour lasts….)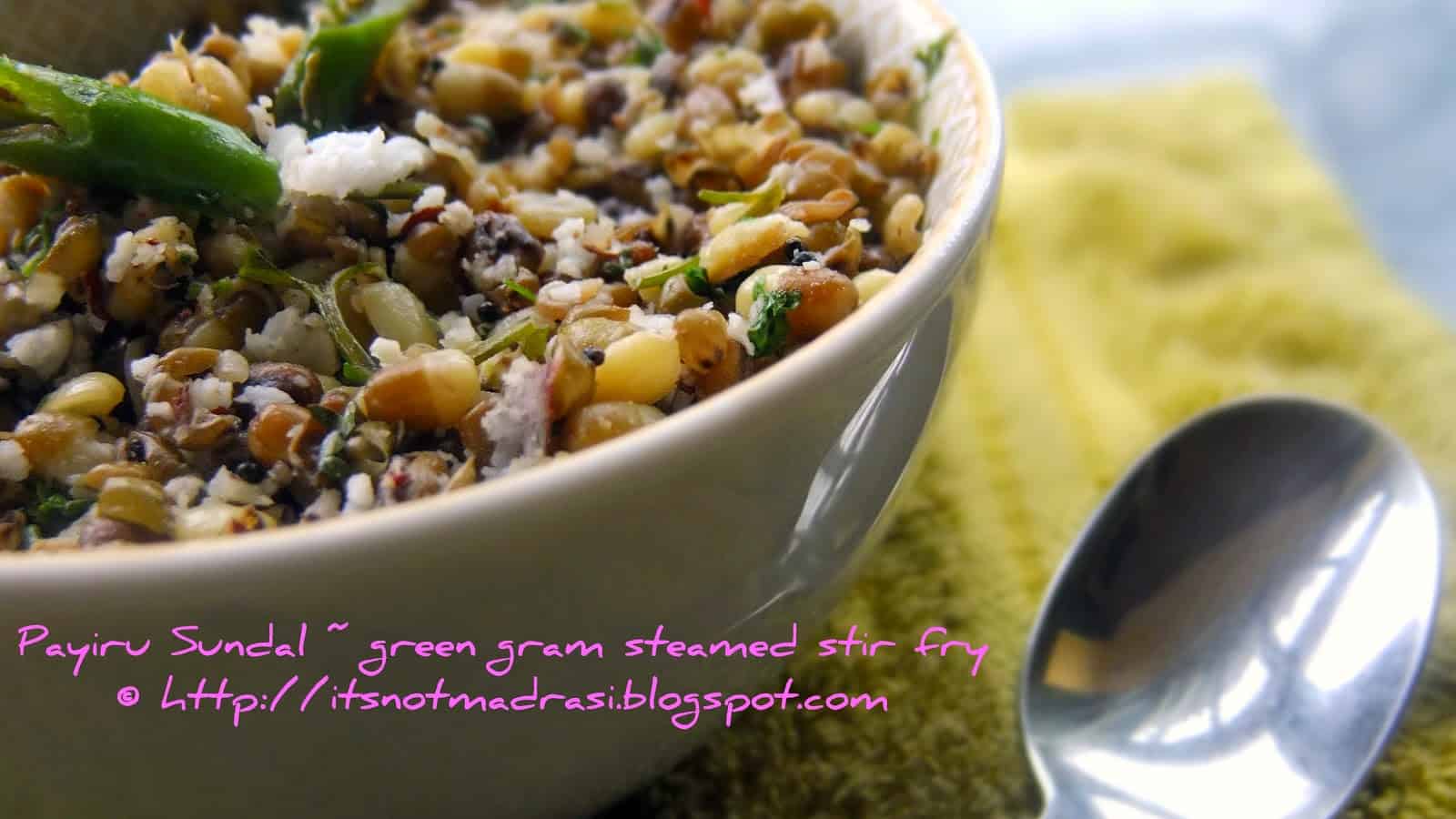 Pin

Quick to make, the procedure for making this and other gram Sundals is almost the same, and 9 (nine) varieties of this is generally made as Naivedyam for the Goddess during each day of Navratri.Also Sending this to my own event –Fasting foods (Vrat Ka Khaana special)along withBlogging Marathon # 8– week 2 under "Cook with 5 or less ingredients" theme as also Flavours of the Southevent You could also make this for a very healthy & filling evening snack.Let's get on to the recipe…. Check out my other blogging friendshere. Other dishes using Moong Sprouts that might interest you are:

Prep time : 15 mins (apart from Soaking and Sprouting). Cook time : 20 mins. Serves : 3

Ingredients:
Moong Dal / Green gram (whole) – 1 cup
Tempering : Oil (1 tsp) + mustard, curry leaves, green or red chillies (2 nos) + Asafoetida (a pinch) + grated ginger (1/2 tsp)
Lemon juice – 1/2 tsp (optional)
Salt – to taste
Grated coconut and /or coriander – for garnish
Method:
1) Soak green gram for 8- 10 hours. Drain and tie it in a muslin cloth / cheese cloth overnight or over 12 hours to get fine loong Moong sprouts.
2) Pressure cook this with minimum salt and water for 3 whistles. Drain the water.
3) In a pan, prepare tempering with all the ingredients. Add the cooked moong dal. Stir lightly. Adjust salt and seasonings. Add grated coconut, coriander and lemon juice.
4) Serve warm. This also goes well with hot phulkas for a very proteinicious meal 🙂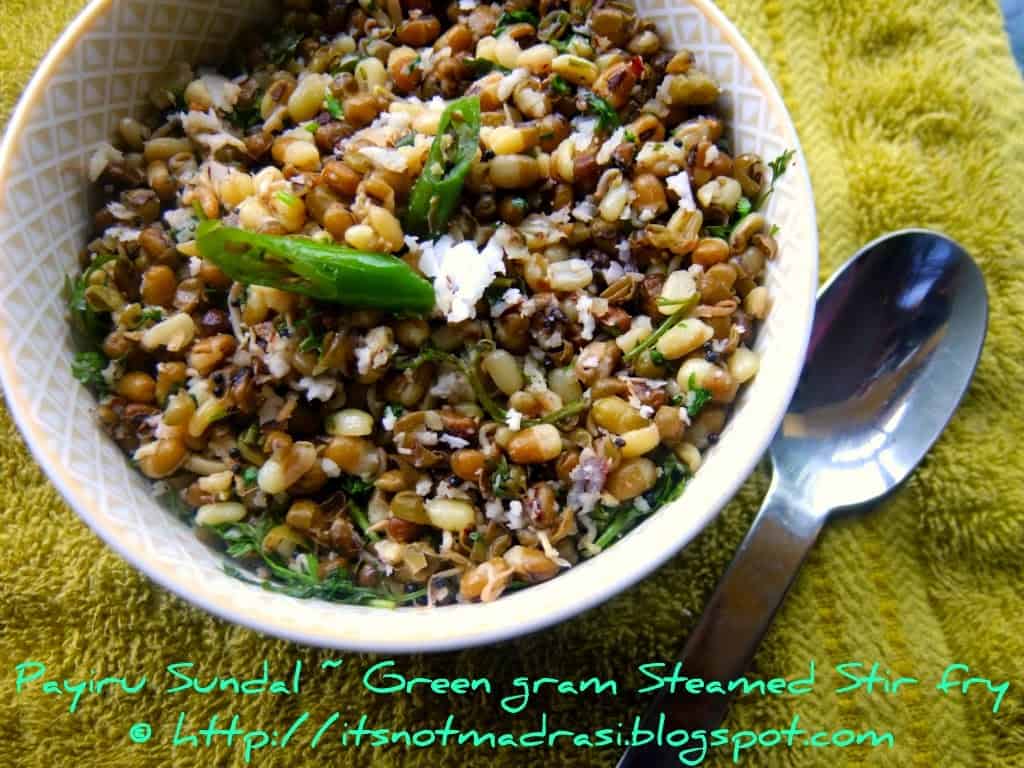 Pin