With winters almost
upon us, Rasam (or in simple english – mild broths) are a favourite anytime. I
love mine without too much tamarind, while kiddo loves hers with loads of
tomatoes. So this quick and tasty Rasam with shallots (pearl Onions) and
Tomatoes is here. Team it with hot steamed rice and some roasted Chettinad baby Potato curry. And heaven's upon you in
all its glory ! You could also sip it warm as a broth for snacktime, and trust
me, its wonderful on a cold, wintery evening !
I usually use homemade Rasam Powder to make this Rasam, but some people I
know use a combination of Red Chilli powder and Rasam Powder. Addition of
garlic is also optional (I haven't added) and is said to enhance the
flavour. See what works for you, it can't go wrong either way. So, shall
we go ahead 🙂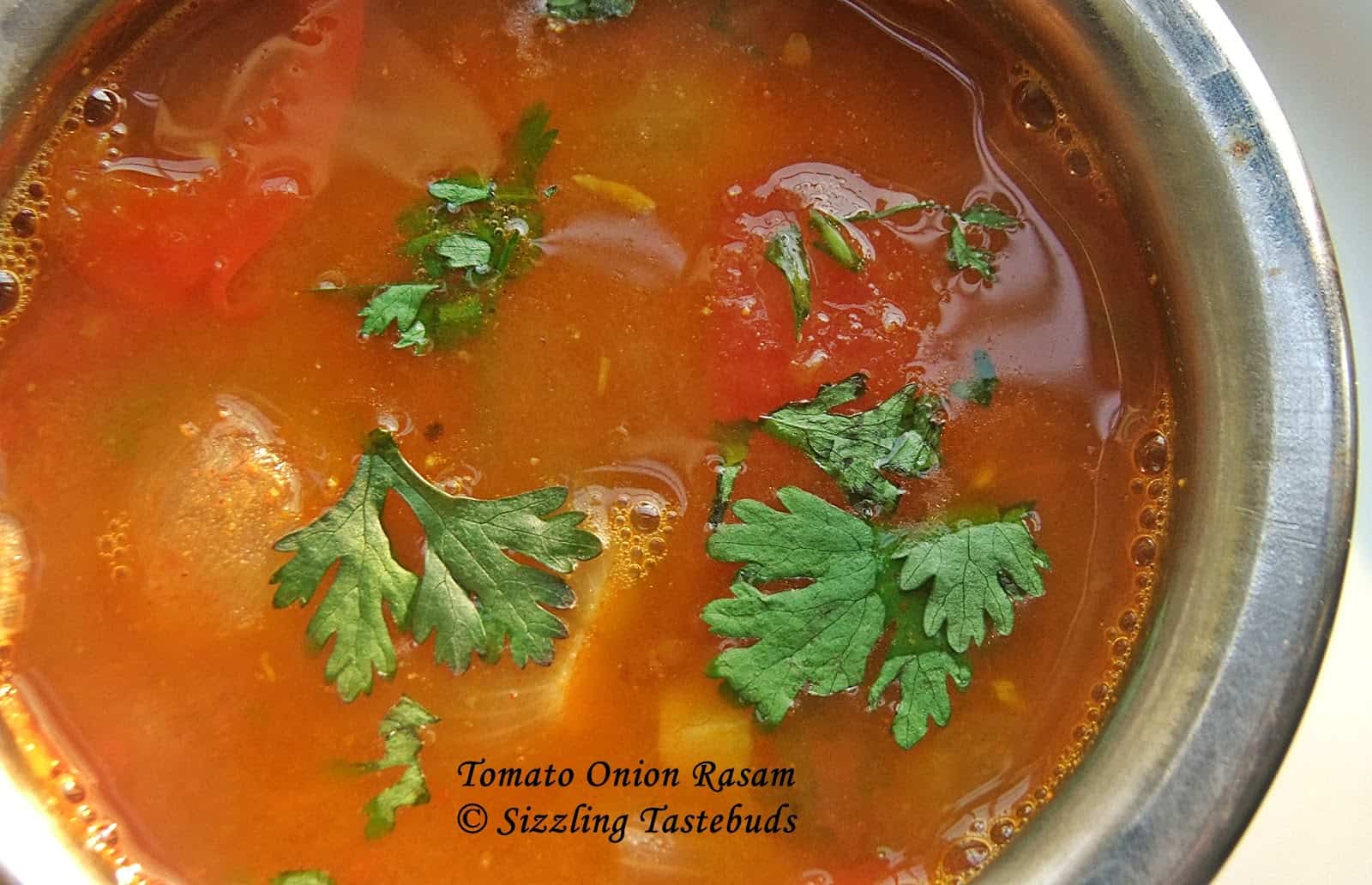 Pin
Prep time : 10 mins | Cook time : 10 mins | Serves : 2
Difficulty level : Easy
Ingredients:
Toor dal (split pigeon pea) – cooked – 6 TBSP
Ripe Tomatoes – 2 to 3 (medium sized)
Shallots (Pearl Onions) – a handful
Homemade Rasam Powder – 2 tsp
Salt – to taste
Turmeric – a dash
Tempering : Ghee (clarified butter) – 1 tsp, Mustard
seeds, Asafoetida, curry leaves
Method:
1) Wash and pressure cook tomatoes and pearl onions for 1 whistle.
Mash up slightly.
2) Mix tomatoes, salt, pearl onions, cooked toor dal with 3 cups
of boiling water thoroughly.
3) Now add turmeric and Rasam powder and mix well.
4) Bring this mixture to a rolling boil (about 8 – 10 mins).
Transfer to a serving bowl.
5) Prepare tempering with ghee and other ingredients and add to
the boiled rasam
6) Serve hot with rice and curry.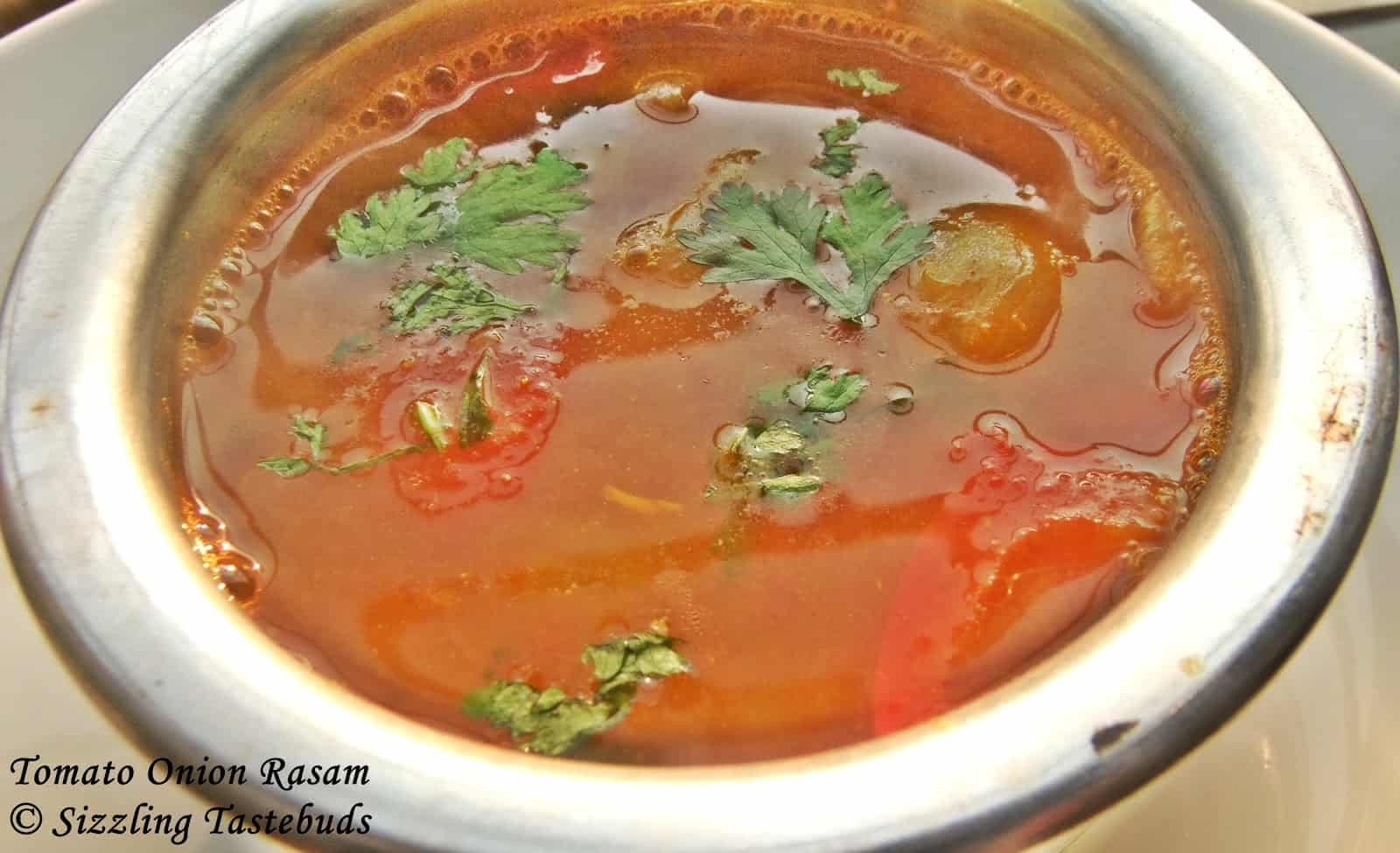 Pin