This week at Blogging Marathon, we start with simple Stir fries or Dry Veg Sautes . Call it Palya (Karnataka), Vepudu Koora (Andhra Pradesh), Poriyal (Tamilnadu), Thoran (Kerala) these are quick to make side dishes which go well with chapatis or Rice and Rasam for lunch or dinner.
Back at my place, all (read most) of these stir fries are completely satvic (no onion or garlic) and even vegan, and mostly without any additional masala, and made with just 1-2 tsp of oil. This is one of the reasons they find their way into Festival Thalis when all items are sans garlic and onion
We love to tuck them in with a simple meal of Rice, Rasam and Curd. Nothing could beat that.
Today is a favourite at home – cabbage stir fry. You could skip the asafoetida to make it completely Gluten Free too. Guess we didnt know these fancy terms back then and kept coming back to these simple stir fries again and again 🙂
There are 3-4 ways this is generally made, but I follow my mom's method here. Lets get to the recipe, then.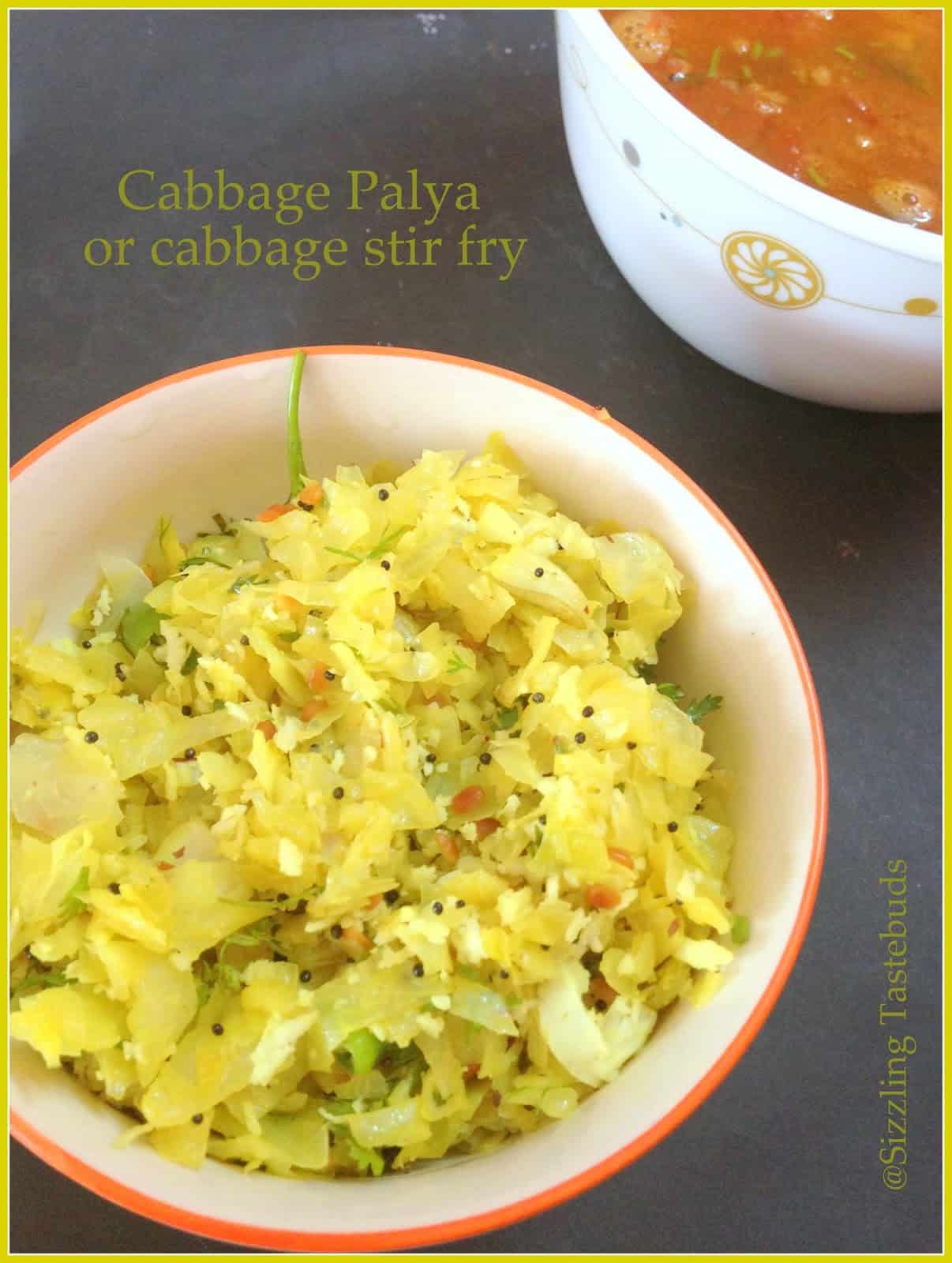 PinPin

Similar dishes include:

Cabbage stir fry / Elai Kosu Palya / Muttai Kosu Poriyal

Course : South Indian, Vegan (can be made GF too)

Spice : low to medium ;

Served with : Hot Rice + Rasam / Curd Rice /Mor kozhambu /Majjigehuli (yoghurt gravy)

Prep time : 10 mins, Cook time : 15 mins , Serves: 3

Ingredients:

Cabbage (shredded fine) – 1.5 cups (packed slightly)

Oil – 1 tsp

Tempering : Mustard seeds, Urad dal (1/2 tsp), red or green chillies (2 nos), asafoetida (a tiny pinch)

Turmeric – 1/4 tsp

Salt – to taste

Sugar – 1/2 tsp (opt.)

Garnish – chopped coriander, fresh or frozen coconut – 1 tsp each

Lemon juice – to finish (optional..)

Method:
Wash, shred cabbage (I use the potato slicer / mandolin) to fine shreds. Boil 4 cups of water, when it comes to a rolling boil, add little salt and the turmeric.
Now add the cabbage and cook covered for 5-8 mins (till its cooked, holds up al dente). **
Drain the water and let the cabbage stand.
Now, heat oil. prepare the tempering, once the dals are golden brown, add the drained cabbage and saute lightly taking care not to mash it up.
Add little salt and sugar, and stir once last. Switch off stove , garnish with coconut and coriander leaves and lemon juice if using.
Serve hot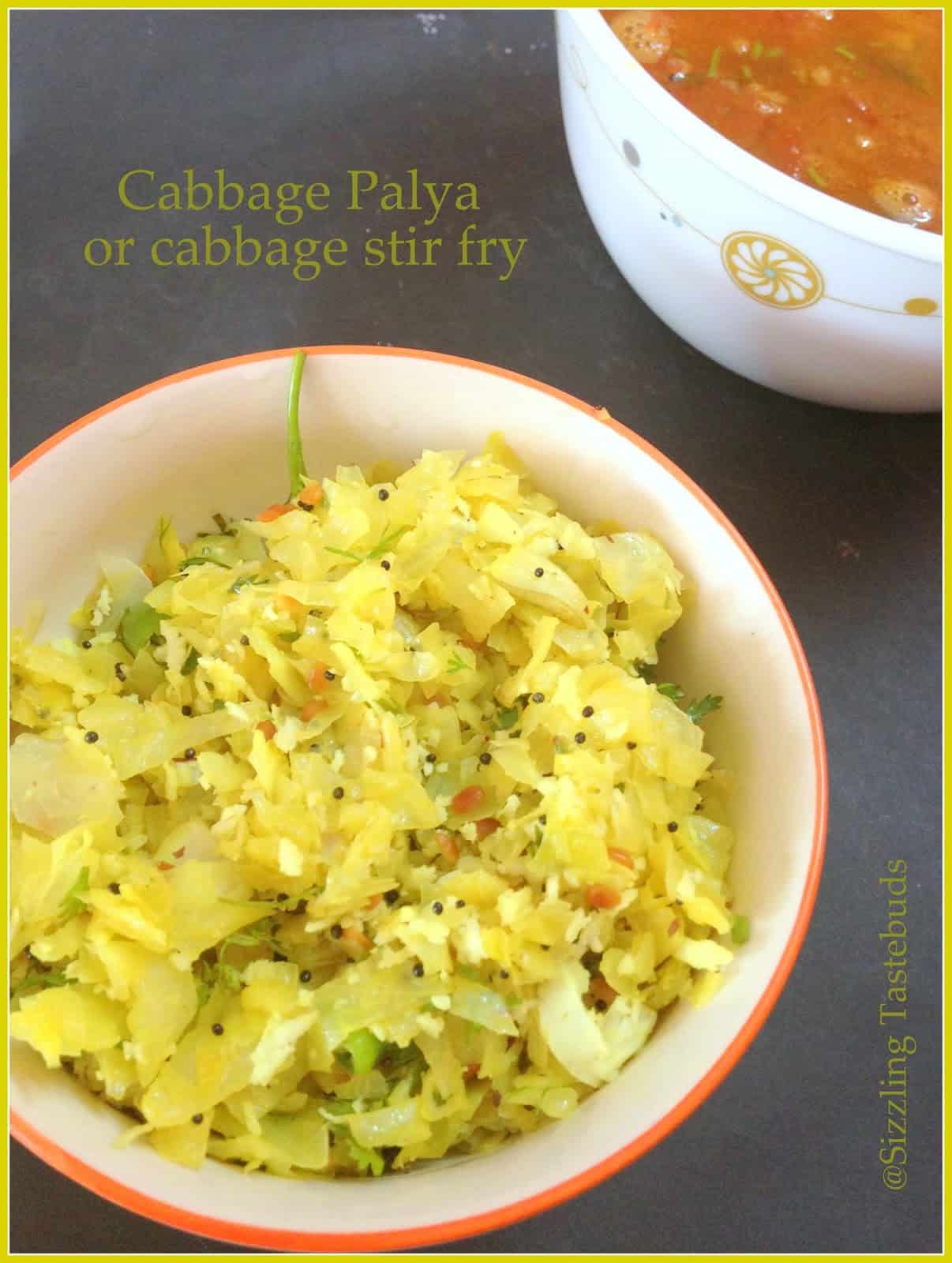 PinPin