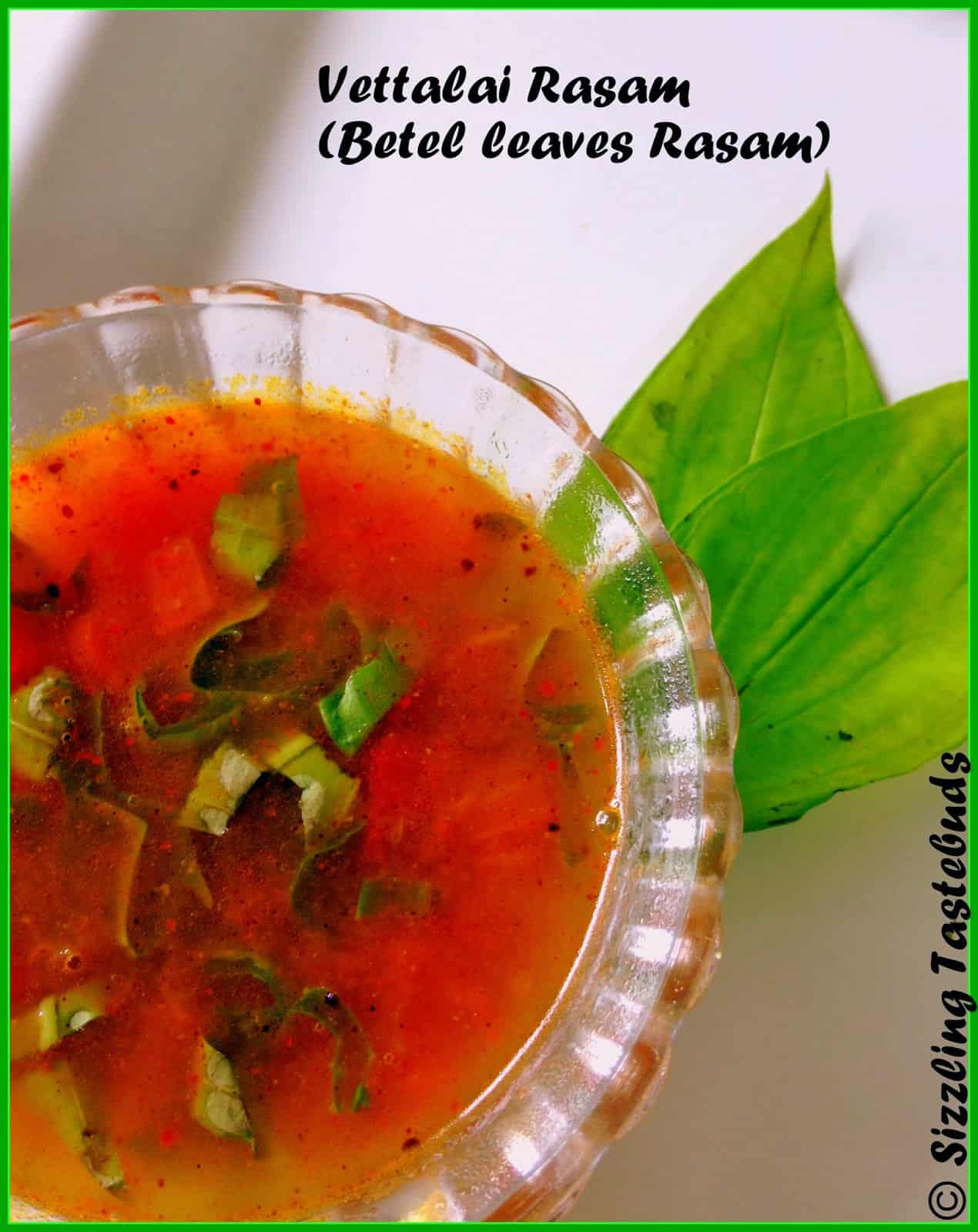 PinPin

Betel leaf has been used from ancient times as an aromatic stimulant and anti-flatulent. It is useful in arresting secretion or bleeding and is an aphrodisiac. Its leaf is used in several common household remedies. 

The plant has many traditional medicinal uses. Malaysians use the leaves for headaches, arthritis and joint pain. In Thailand and China the roots are crushed and blended with salt to relieve toothache. In Indonesia leaves are chewed with betel nut, and the masticated juice swallowed for relief from coughs and asthma.

In religious functions, especially in India, betel leaves are considered to be Lakshmi(Goddess of wealth), and is part of all major offerings to god, along with a piece of betel but (aka arecanut).

Using these leaves in a rasam ( flavoursome broth) was a totally refreshing experience, especially healthy in monsoons or winters. You can mix with either steamed rice or slurp it as a spicy soup. Either way, it will tantalise your taste buds. Lets get to making this Rasam with Betel leaves – Vettalai Rasam as this finds its way to BM # 32under Alphabet V. 

Use tender leaves for best results. As this is a slightly astringent tasting rasam (especially if you have it for the first time on), add a tsp or two of cooked & mashed Toor dal if you serving it to kids

Prep time – 10 mins | cook time – 10 mins | serves – 3

Betel leaves spicy broth ( Rasam)



Ingredients:
Young / tender betel leaves – 10-15 nos
Tamarind – a small gooseberry size
Salt – to taste
Ghee – 1 tsp
Oil – 1/2 tsp
Tempering : mustard seeds, asafoetida
To grind :
Jeera / cumin seeds – 1/2 tsp
Dhaniya / dry coriander seeds -1/2 tbsp
Toor dal / split pigeon pea – 1 tsp
Red chillies – 1 or 2 (adjust spice)
Dry copra / dry coconut – grated – 1/2 tsp (optional)
Black pepper / milagu – 10 nos
Method:
In a pan, heat oil and roast all the "to grind" ingredients one by one.
Meanwhile Soak the tamarind in a bowl of hot water for 10 mins and extract the pulp.
Grind the roasted ingredients to a slightly smooth powder.
In a Kadai or frying pan, heat ghee. Make the mustard tempering. Add the ground paste and fry it for 1-2 mins
Now add salt, tamarind extract and 2 cups of water to it. Bring to a simmering boil.
Cut out thin strips of the betel leaves and add to the mixture.
Turn off heat after 3-4 mins.
Add ghee and serve immediately with rice or sip as a soup :-))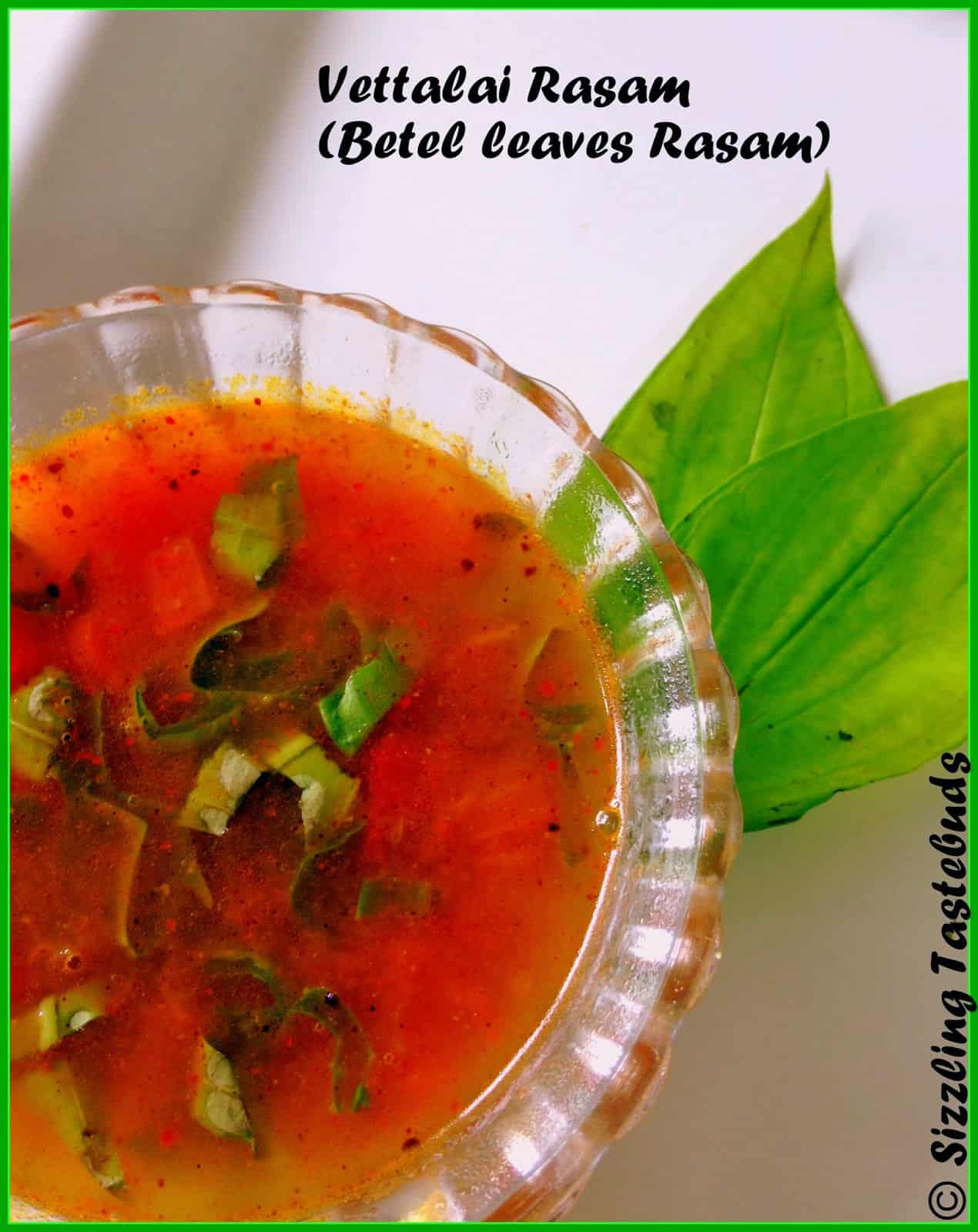 PinPin