After Thinai Dosa (Foxtail Millet Crepes),Thinai Khara Pongal and Thinai Veg Uttapams, I wanted to experiment with rice-free recipe for Idli. I had bookmarked Paddu's recipefor this and with minor variations, it was quite a success. The colour of the Idly might be a little off for those who are used to bright white Idlis, but the texture was great and it was soft too.
I had made these Idlis prior to making the Thinai Uttapams, so the batter was pretty much the same. The versatile Thinai (Foxtail Millet) can replace rice in many dishes giving diabetics an advantage of eating low carb versions of everyday breakfast / snack dishes. 
So, do try these and let me know how you liked them. 
Other Idli varieties on this blog –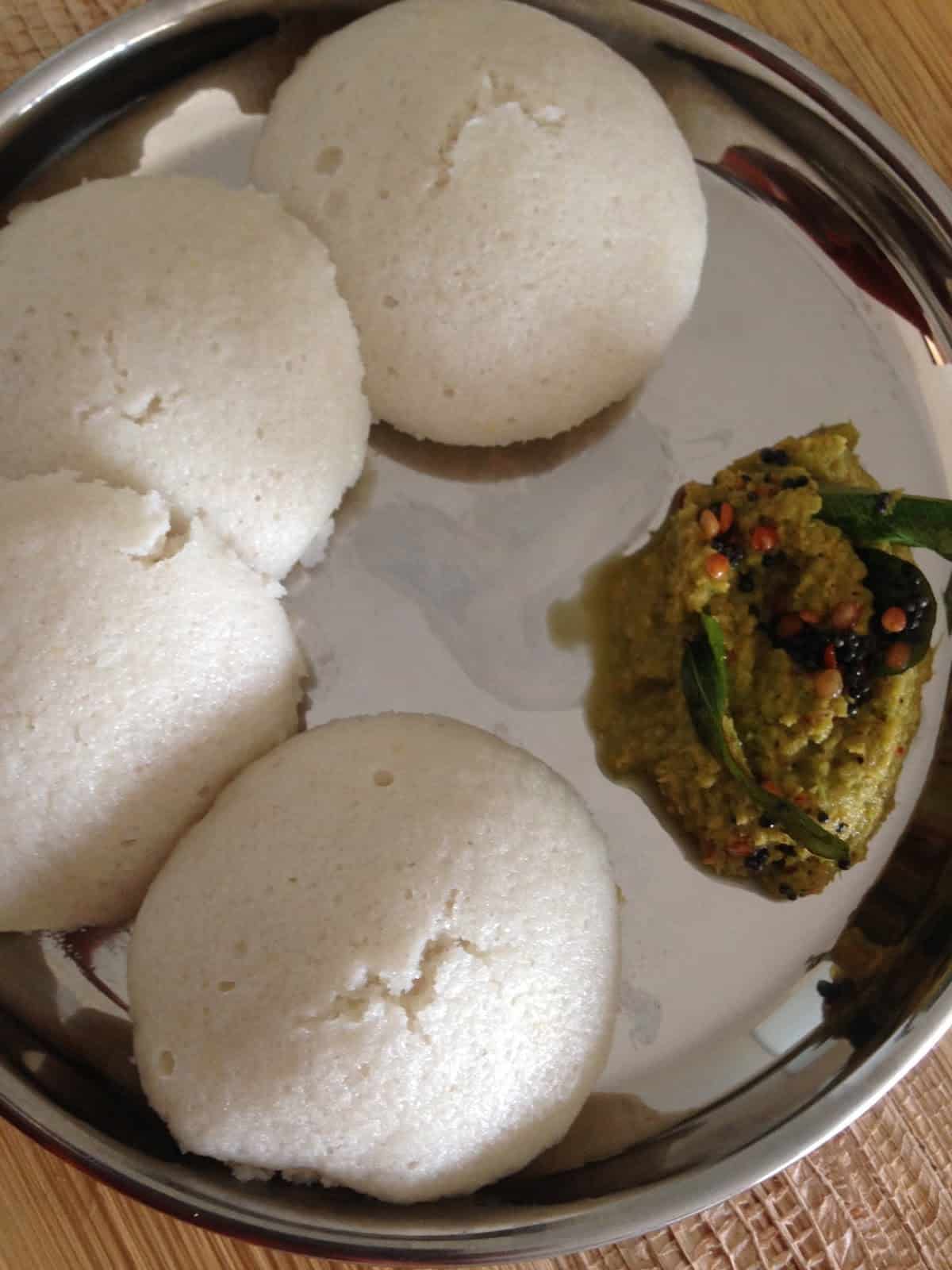 Pin



Prep time : 6-7 hours soaking + 20 mins grinding time + 8-12 hours fermentation time (or overnight)

Makes: approx 25 idlis

Ingredients:
Foxtail Millet / ನವಣೆ / தினை – 3 cups (1 cup = 120 ml)
Idli Rice – 1/2 cup (or replace with foxtail millet completely)
Urad Dal (Split / Whole) – 1 cup
Methi / Fenugreek seeds – 1 tsp 
Salt – to taste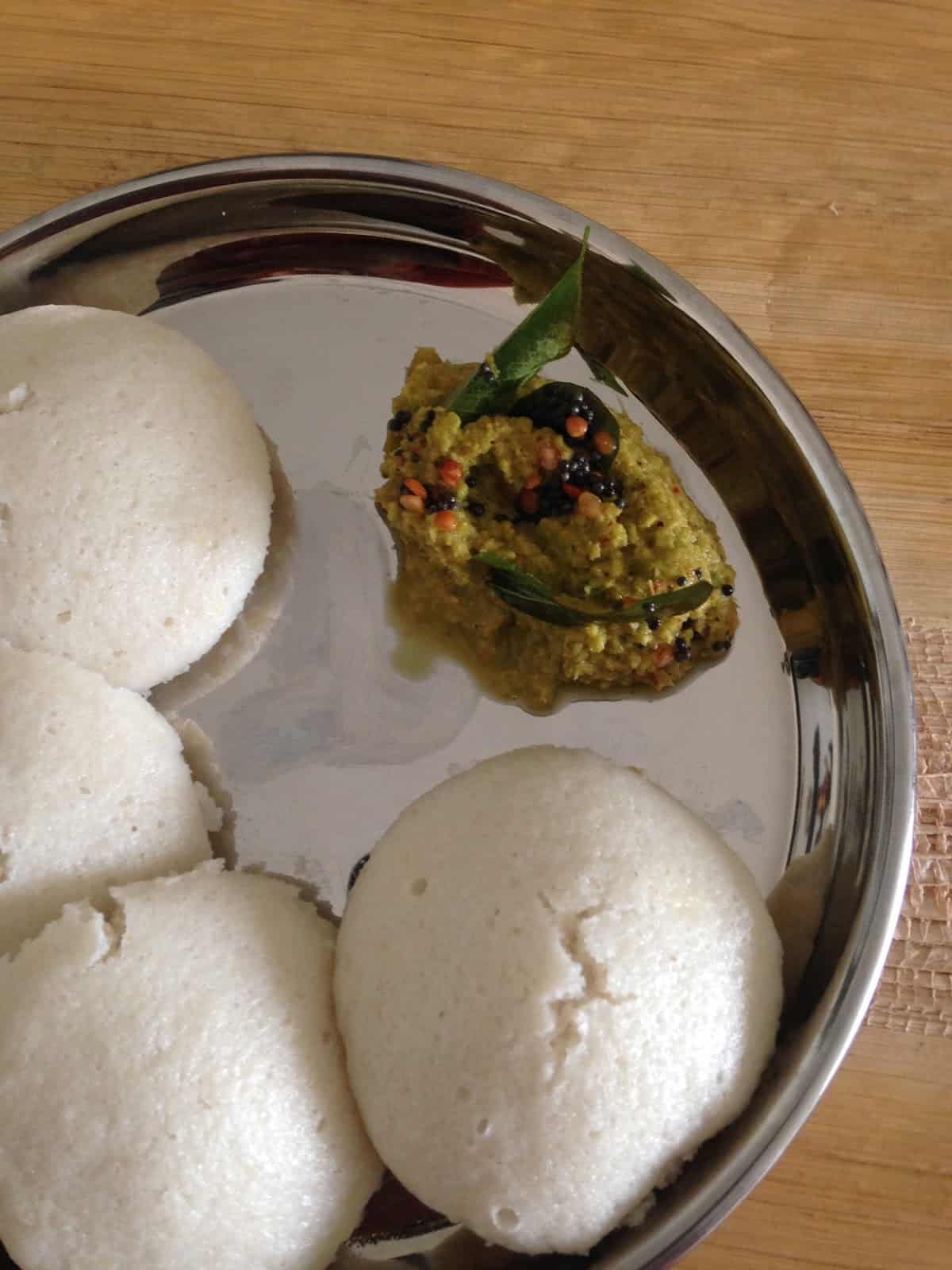 Pin
Method:
Soak Urad Dal with methi seeds in one bowl. In another bowl, wash the millet several times in running water to rid of stones / dirt. Soak along with Idli rice for 6-8 hours.
Grind the Urad dal + methi seeds to a nice fluffy paste . Remove to a large bowl. Similarly grind the millet + idli rice to a smooth but semi coarse paste. Add both the mixtures, salt and mix it thoroughly with your hands for a good 5 mins. 
Transfer to a large bowl (leaving ample space for rising).  Cover and keep overnight or for 8-10 hours (depending on the climate, the fermentation might take longer). 
The next day, mix it well, take a ladle of the batter, steam in greased idli plates for 8-9 mins or till fully done and a skewer comes clean
Serve with Tiffin Sambhar and / or any  Chutney / Molagapudi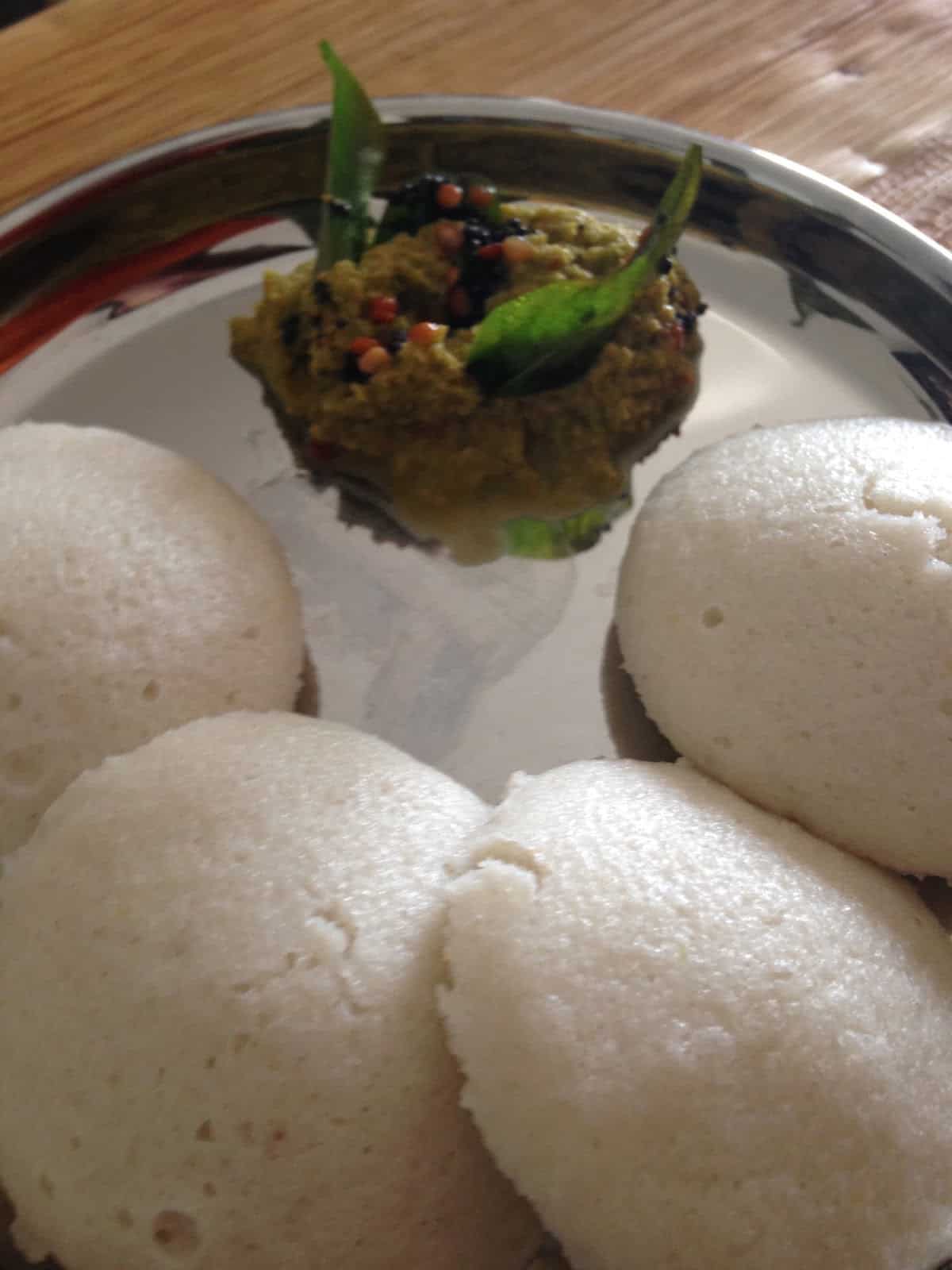 Pin
This goes to BM # 85 under "Breakfast series"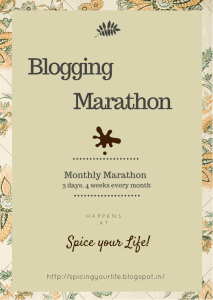 Pin