As the readers of this blog would know by now, we are huge fans of soup. While we have our personal favourites, we also love to experiment quite a bit when it comes to soups. What better time to taste a new soup than an indulgent chilly weekend, right ? This Thai inspired Coconut Noodle soup filled with veggies was a hit at home considering we are not fans of coconut milk at all. I used the light coconut milk (2nd extract) for this soup, but if you like you could use a mix of 1st and 2nd extract or even blend coconut cream + 2nd extract to make this soup.
The place where we live doesn't have any defined "Winter" weather but we enjoy the slight dip in the mercury running from Mid-Nov to mid-jan . If you are a soup lover like us, why don't you try the Vegan + GF yet creamy Broccoli Almond Soup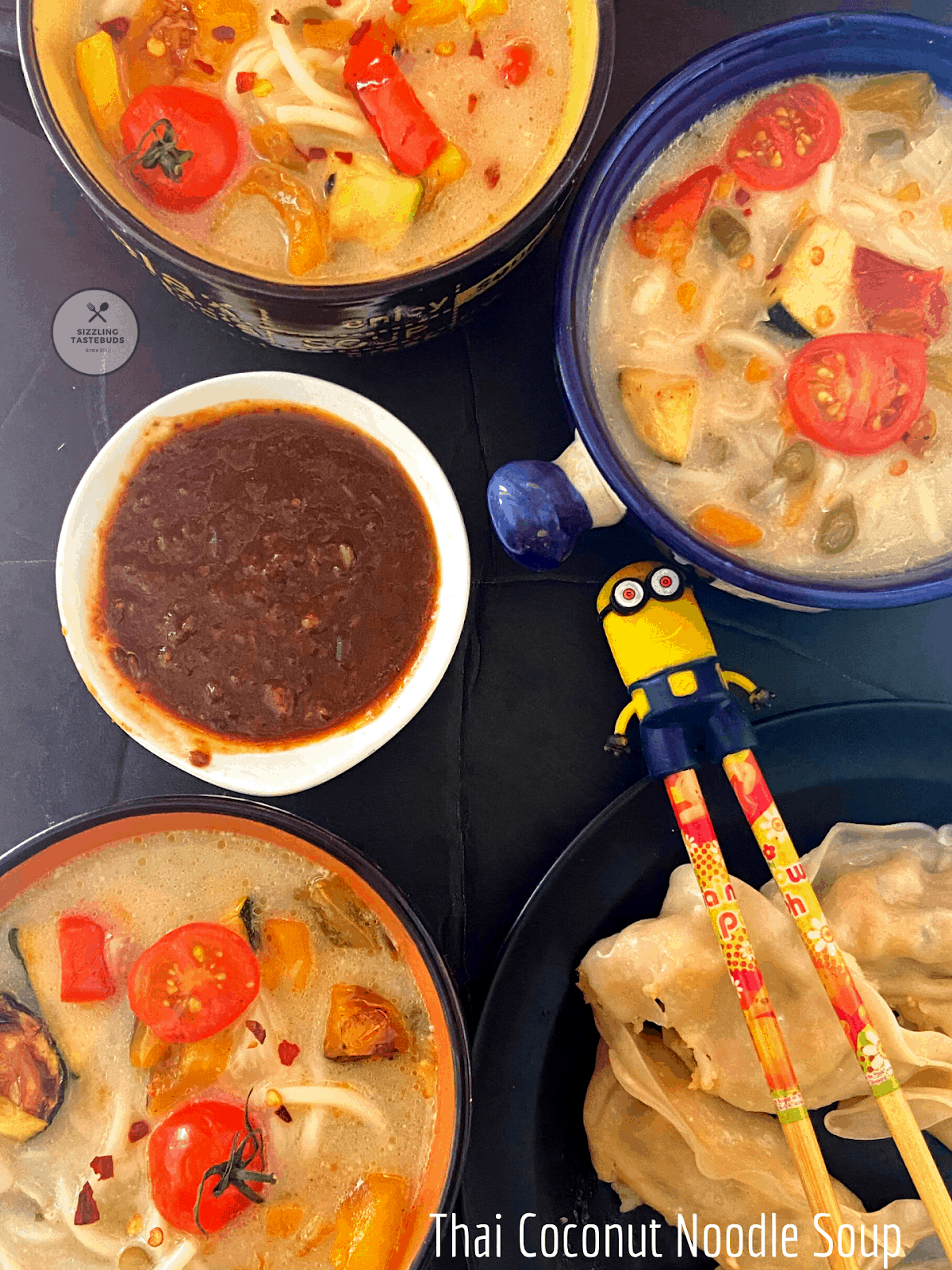 Pin

Click here for 21 varieties of easy, flavourful soups you can make at home with basic pantry essentials. Our current favourite being the Instant Pot CArrot Almond Soup

Warming spices / aromatics like Ginger and Crushed Black pepper add to the oomph of this broth. This can be had as a soup or a whole meal by itself. I have used my homemade veg stock to add heaps of flavour into this , but you can use plain filtered water too. Addition of noodles is optional, but as we had this as a complete meal WITH some veg momos, noodles added a lot of meatiness to make the entire meal hearty and healthy.  Let's get to the recipe now.

For an authentic Chinese Main COurse that includes Noodles, why don't you check out this Instant Pot Chilli Garlic Noodles

PIN FOR LATER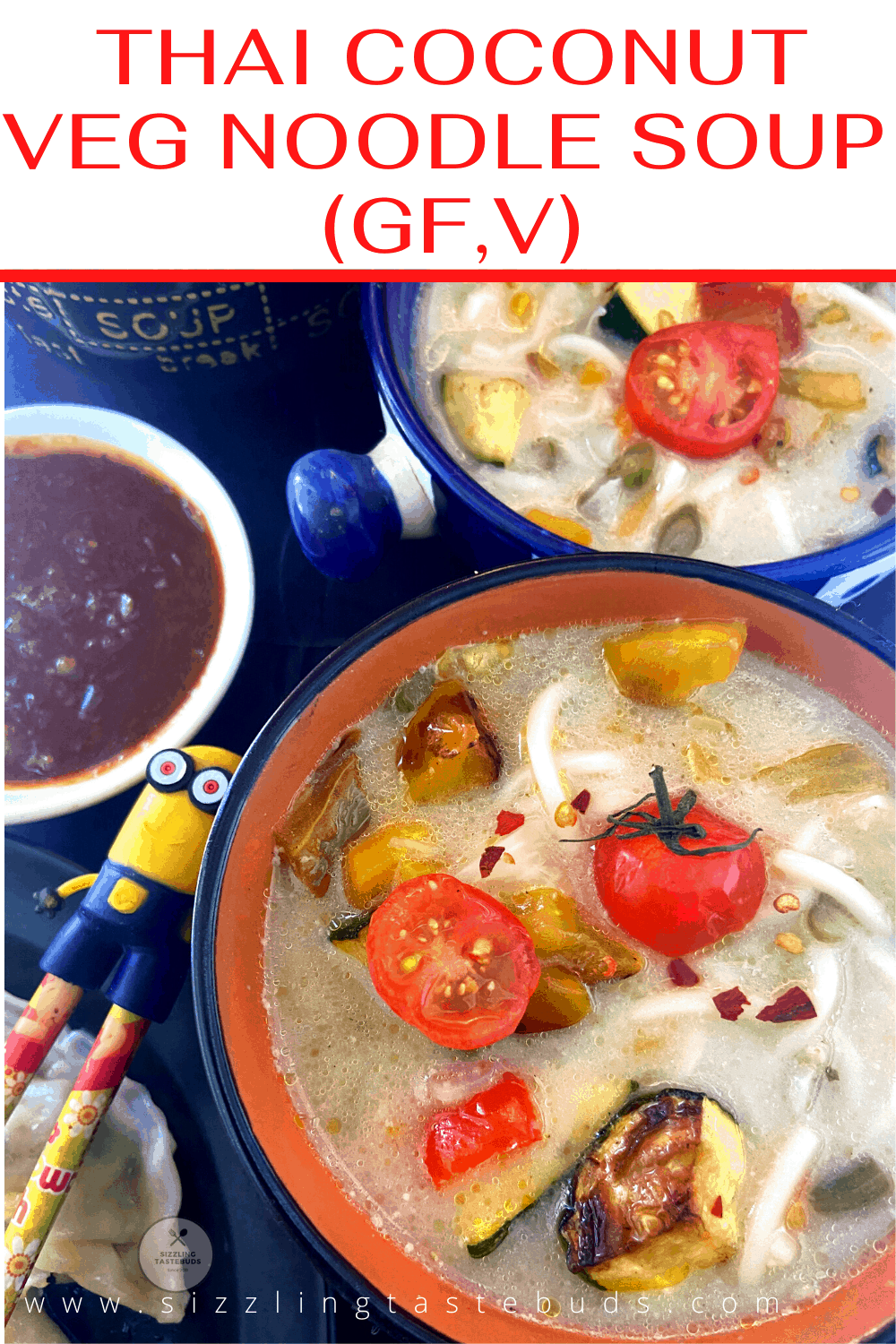 Pin
Thai Coconut Noodle Soup – Vegan and Gluten Free
Prep time – 20 mins, Cook time – 20 mins, Serves – 3 generously
What you need:
Homemade Veg Stock – 300 ml
Thin Coconut Milk – 150 ml
Olive oil – 2 tbsp
Mixed veggies – 100 grams (I used 50 grams Zucchini, 4 tbsp Coloured Peppers, minced french beans 1 tsp , 1/2 peeled Potato)
Mixed herbs – 1 tsp
Chilli flakes – 1 tsp
Bay leaf – 1 no (skip if your broth has this already, like mine did)
Garlic – 1 TBSP (finely minced)
Shallots – 2 TBSP (optional)
Ginger grated – 1 TBSP
Crushed Black pepper – 1 tsp
Salt – to taste (adjust accordingly if the stock has salt already)
Cooked Noodles – 100 grams ( I used GF Rice Noodles)
Cherry tomatoes – 6 to 8 (split use)
PIN THIS 21 soup link collection for your ready reference.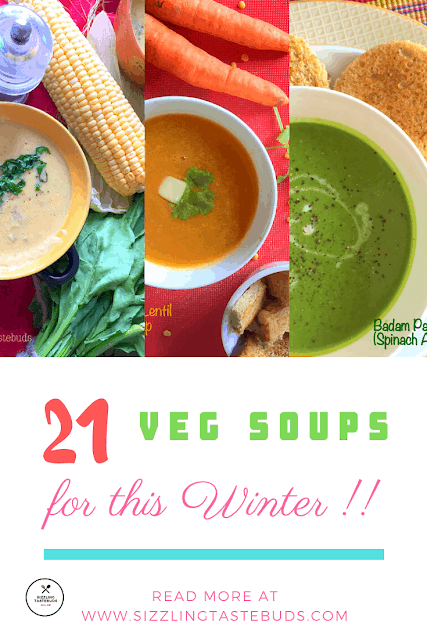 Pin
How to:
Cook Noodles as per packet instructions, drain and reserve with a dash of olive oil.
In a pressure pan / soup pot, add olive oil. Saute garlic, ginger, shallots and bay leaf with a pinch of salt. add half of the halved cherry tomatoes, let them blister a bit. Now add in the mixed veggies and saute them well. Add the veg stock / Veg broth, crushed pepper and pressure cook for 1 whistle (or cook till the veggies are slightly softened , yet have a bite, if using an open pot).
Once the pressure dies down, add the chilli flakes and remaining cherry tomatoes. Adjust salt and spice and add the cooked and drained noodles. Let it simmer for 3-4 min. Add the coconut milk and let it simmer for 1 more min.
Switch off the flame and serve it hot.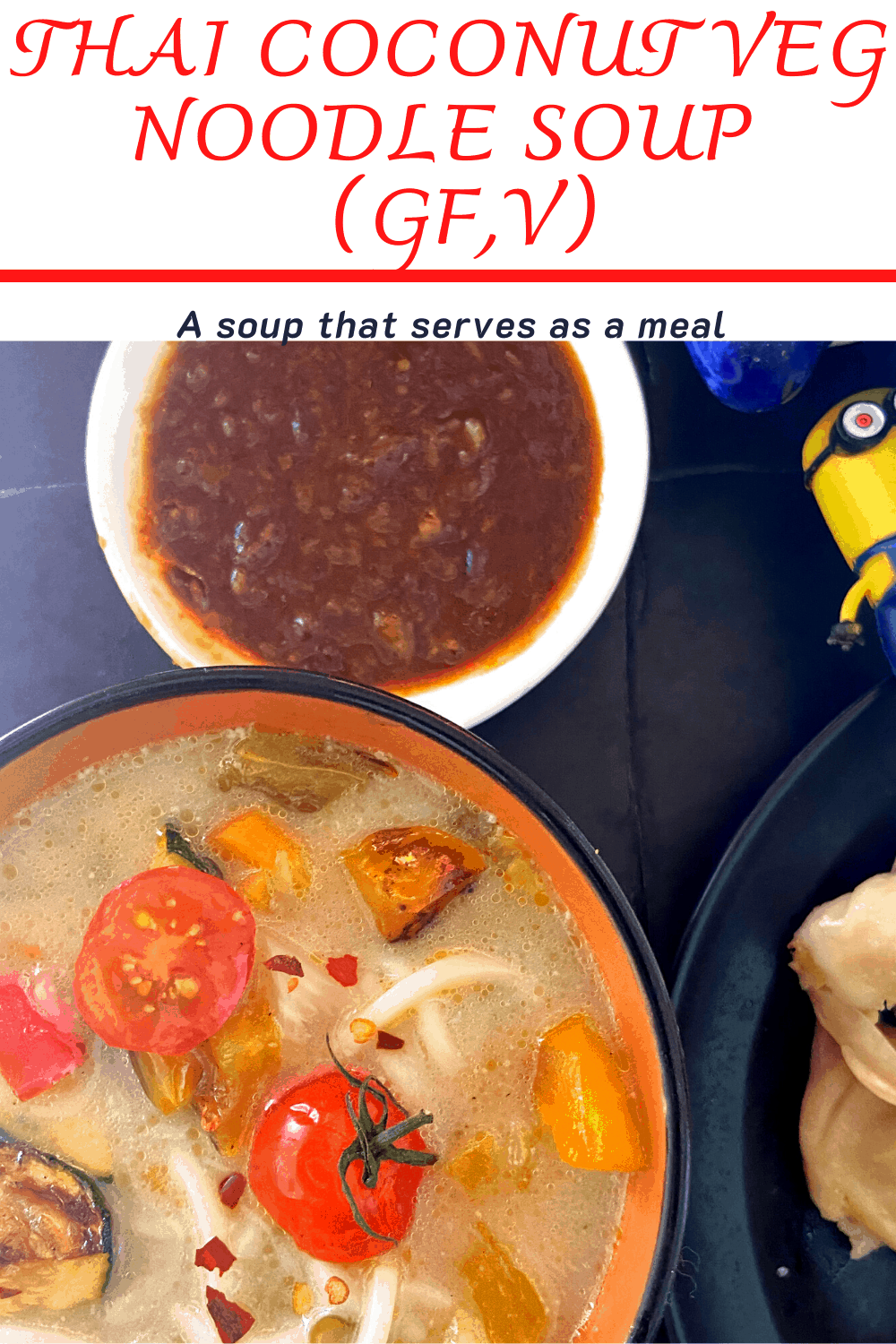 Pin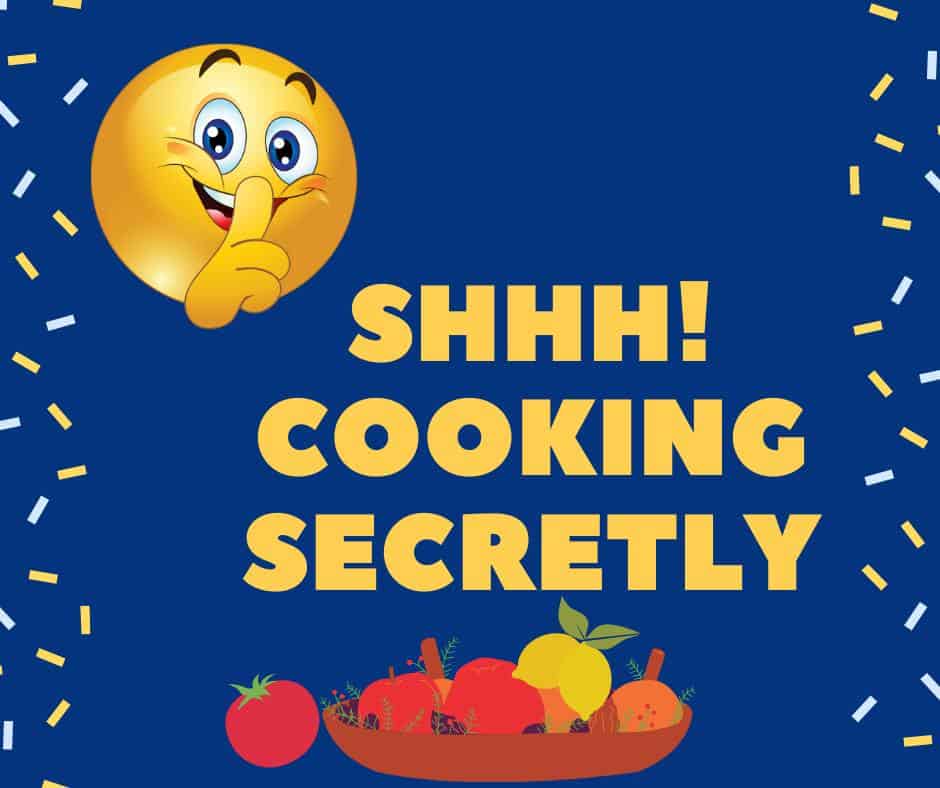 Pin