We are in love with Focaccia. After this Onion and Tomato version, I keep getting requests for this bread again and again from the family .
It goes pretty much as a snack, with a warm bowl of soup and even keeps well for 3-4 days when you can eat it with a bowl of salad for lunch. And that's exactly what I did : made a sunday brunch along with Apple-Broccoli Garden Salad and Sauteed Summer veggies like Zucchini, Squash and Bell peppers.
And then I got this lovely produce from my small green patch on the balcony. Surprisingly, the tomato plant had been there since 5-6 months without a lot of flowers / veggies.
But come summer I had this wonderful basket of tomatoes that ripened. I used some of them as is and dried some of them to make this wonderful bread.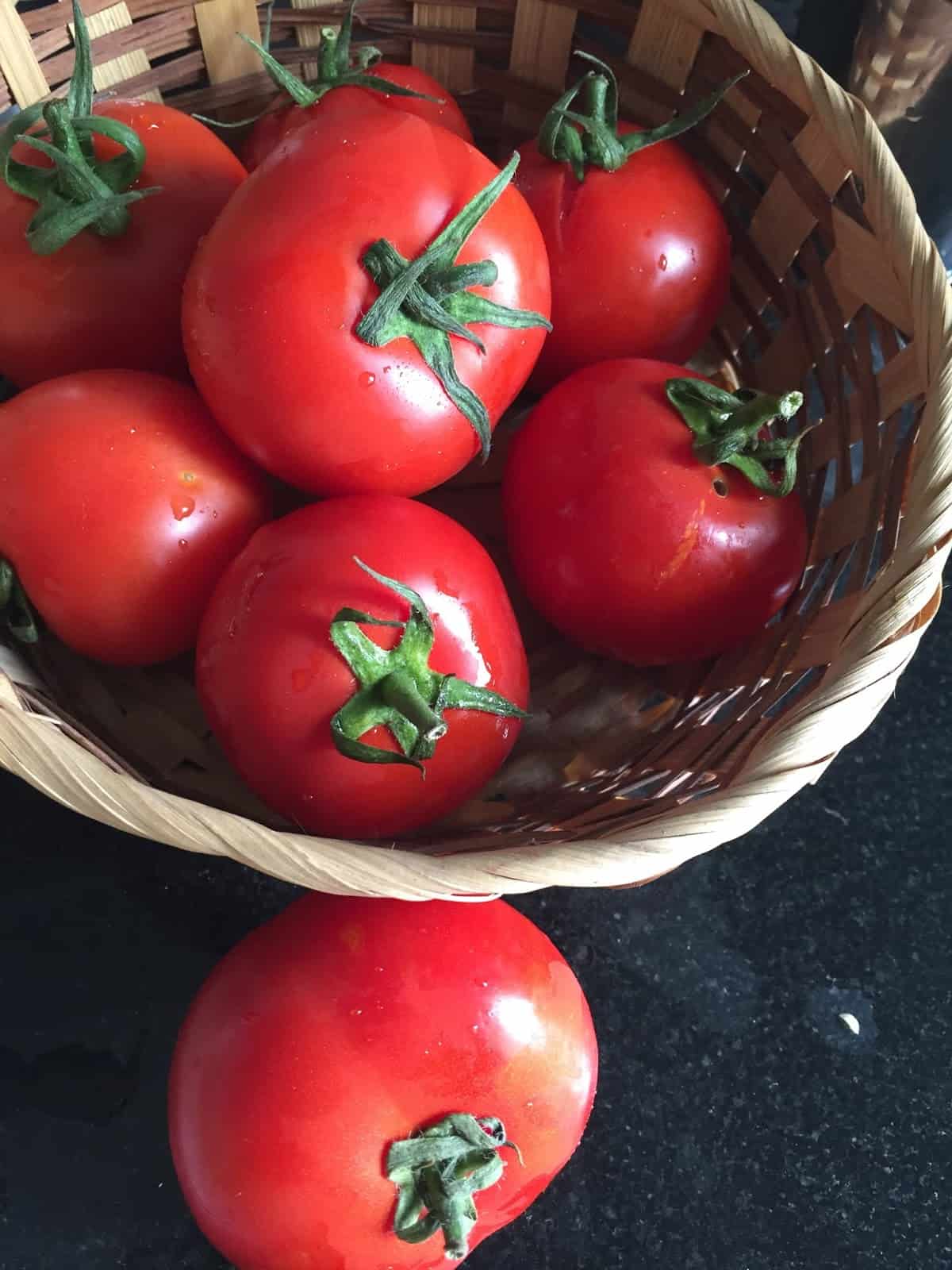 Summer crop from my garden – I was very pleased :)))
And this makes its way to #BreadBakers – a group of bakers I have recently joined. This Month's theme is breads with summer produce – hosted by Pavani. And what better way to use the sun dried tomatoes – just a handful of that, and the rustic bread never looked better. Thank you, Stacy for this group. It sure is fun to join you all :-))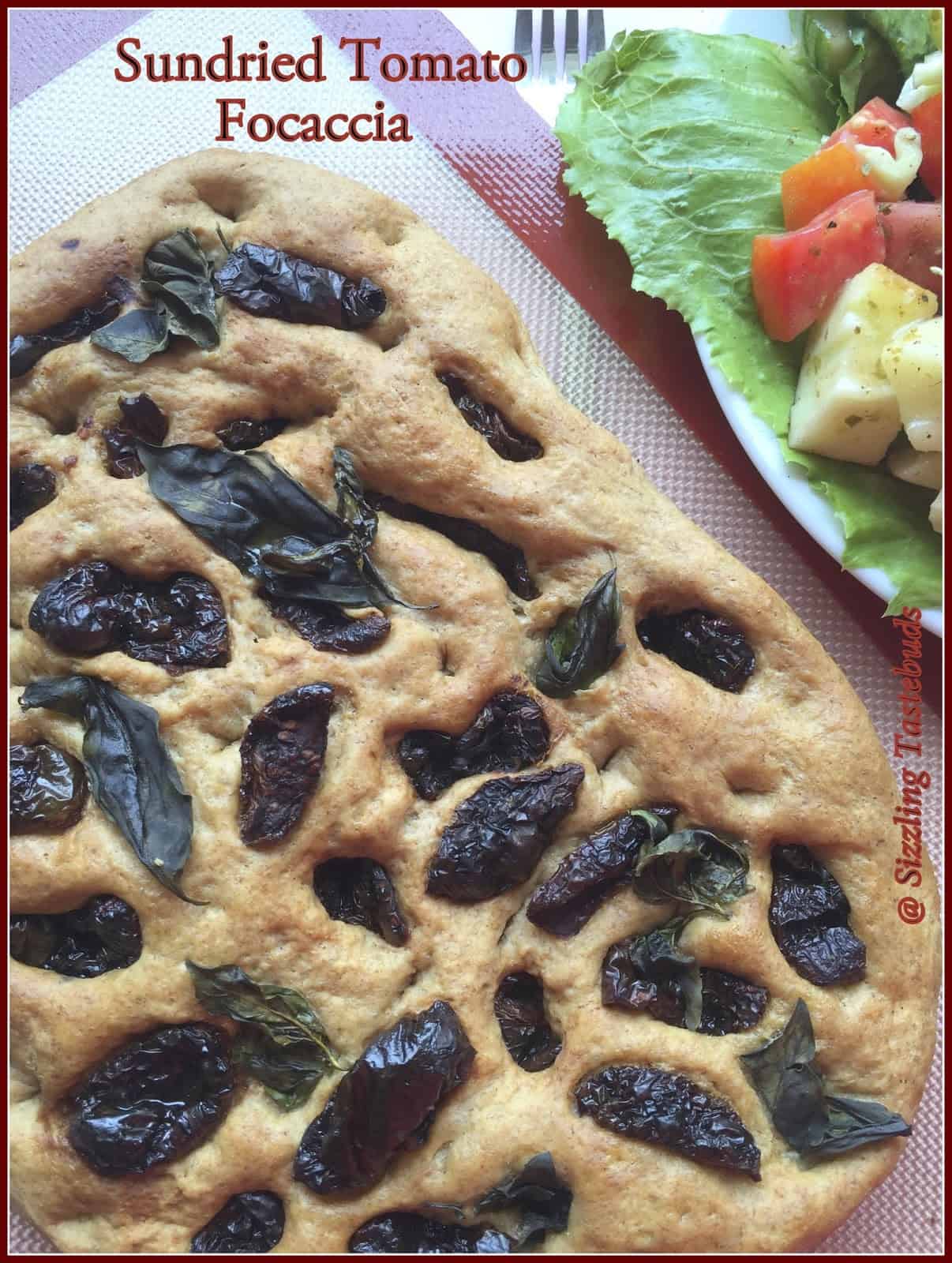 Pin
So, lets get to the recipe:
Prep time : 30 mins , standing + baking time : 2 hrs + 30 mins. Serves : 4
(A) Focaccia:
Stoneground Wholewheat Bread flour – 2 cups
Instant yeast – 1 TBSP
Salt – 1/2 tsp
Sugar – 1 TBSP
Olive Oil – 6 TBSP (divided use)
Warm water – 2/3 cup
Sun dried tomato – a big handful
(B) Sauteed Veggies:
Sliced veggies – Zucchini, Bell peppers, Onions – 1 cup
Salt and pepper to taste
Oil – 1 tsp
(C) Garden Salad with Brocolli ,Apple and Cabbage – recipe here.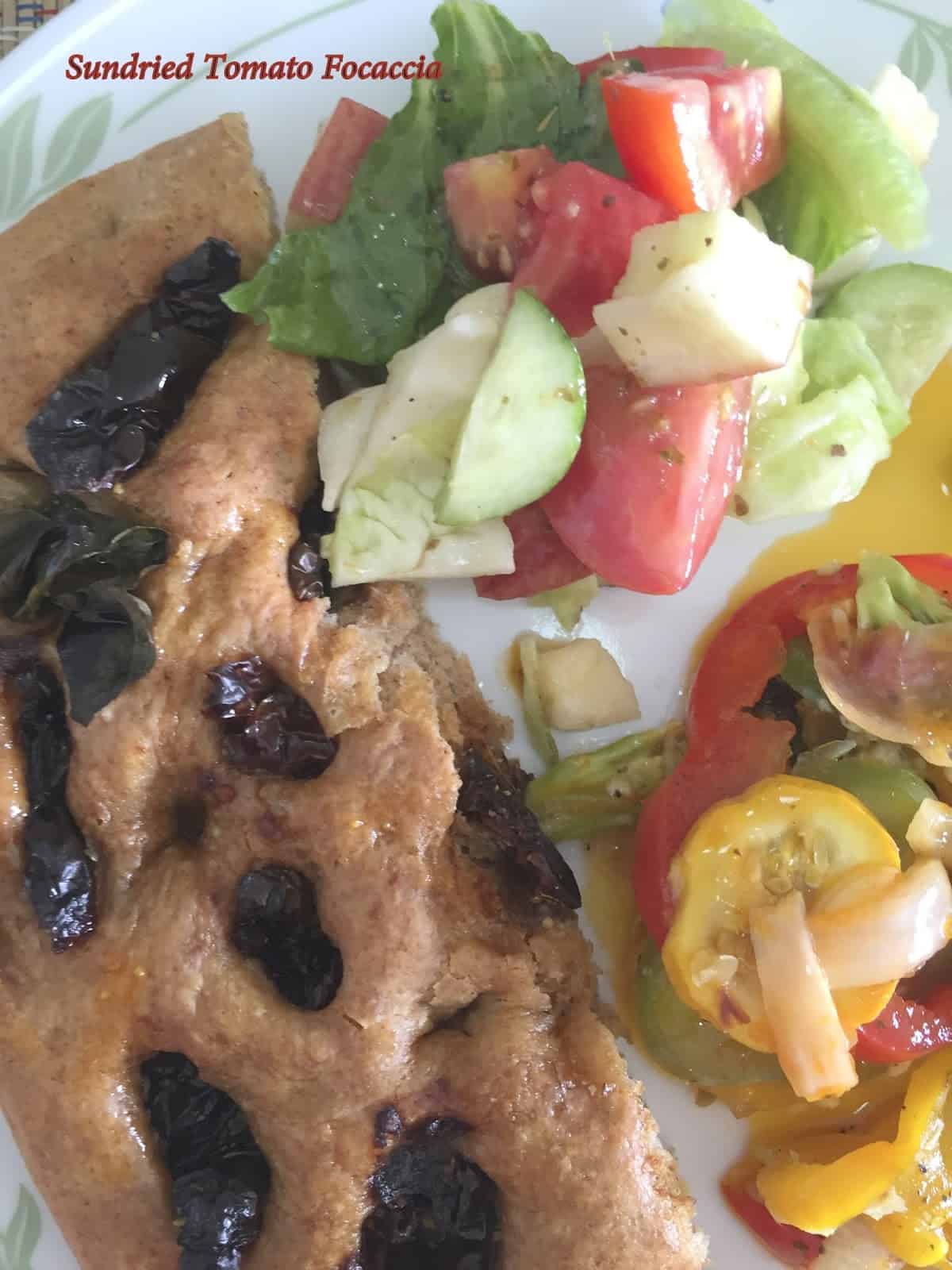 Pin
Method:
(A) Focaccia :
Proof yeast with warm water and sugar. Once done, add half the oil and salt and whisk well, now add flour in batches. Mix and knead till you get a smooth and elastic dough – about 12-15 mins.
Place covered in a greased bowl till it doubles. Once it doubles, punch it down gently. Knead for few mins, and pinch out a sizeable portion of the dough (or the whole dough if you want a bigger bread) and roll into a rectangle or a square (I used my silpat baking mat so rolled it like a rectangle).
Cover and let it rise.
Towards the end of the second rise, soak the sundried tomatoes in hot water and squeeze them, Chop them if you like, but I used them whole.
Make small dimples on the rolled out bread, add few drops of olive oil into each dimple and place these sun dried tomatoes all over and press them gently into
Bake in a preheated oven for 25-30 mins till golden brown and slightly crispy.
(B) While the bread is baked, saute the sliced veggies in a dash of warm oil over a medium grill (or pan). Season with salt and pepper and keep aside. Similarly prep the salad too.
Serve hot with bread on the side. Any leftover focaccia can be warmed up next day and served with soup or served as a snack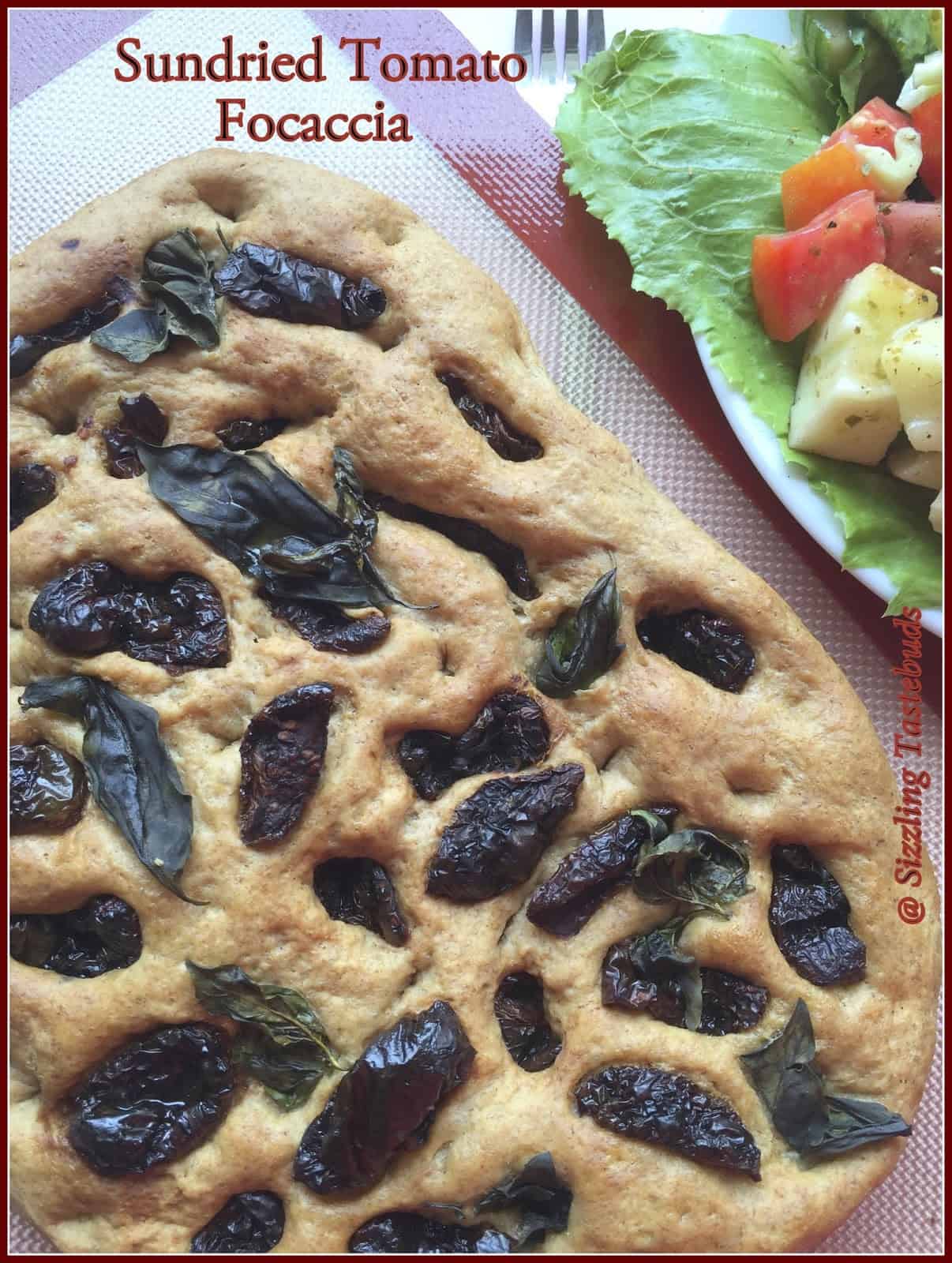 Pin
#BreadBakers is a group of bread loving bakers who get together once a month to bake bread with a common ingredient or theme. Follow our Pinterest board right here. Links are also updated each month on this home page.
We take turns hosting each month and choosing the theme/ingredient.
If you are a food blogger and would like to join us, just send Stacy an email with your blog URL to [email protected].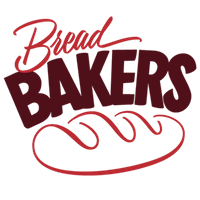 Pin
Breads using Summer Bounty: