Java plum aka Jambulam or jamun fruit is a summer occurrence that Nature provides along with Mango as an antidote.
Jamun fruit and the dried powder from the seeds are also known for their medicinal properties and are used to treat diabetes, diarrohea, and dysentery. It's astringent quality might be an acquired taste for some of us , but every bit of this plant and fruit is great especially for diabetics – from the lead to the fruit to even the seeds being highly recommended for diabetics for its fantastic sugar lowering capabilities.
In Goa and the Philippines, jamun fruits are an important source of wine, somewhat like port and the distilled liquors. Brandy and jambava have also been made from the fermented fruit (Source : here)
These days powdered java plum (or Jamun as it's locally called) seeds are also sold commercially although we can't be sure how unadulterated these are. The best way is to sun dry the seeds at home, powder them and is it through the year.
However, making the best use of java plum in a Sugar Free , Vegan smoothie seems to be a great way to introduce this fruit even to kids.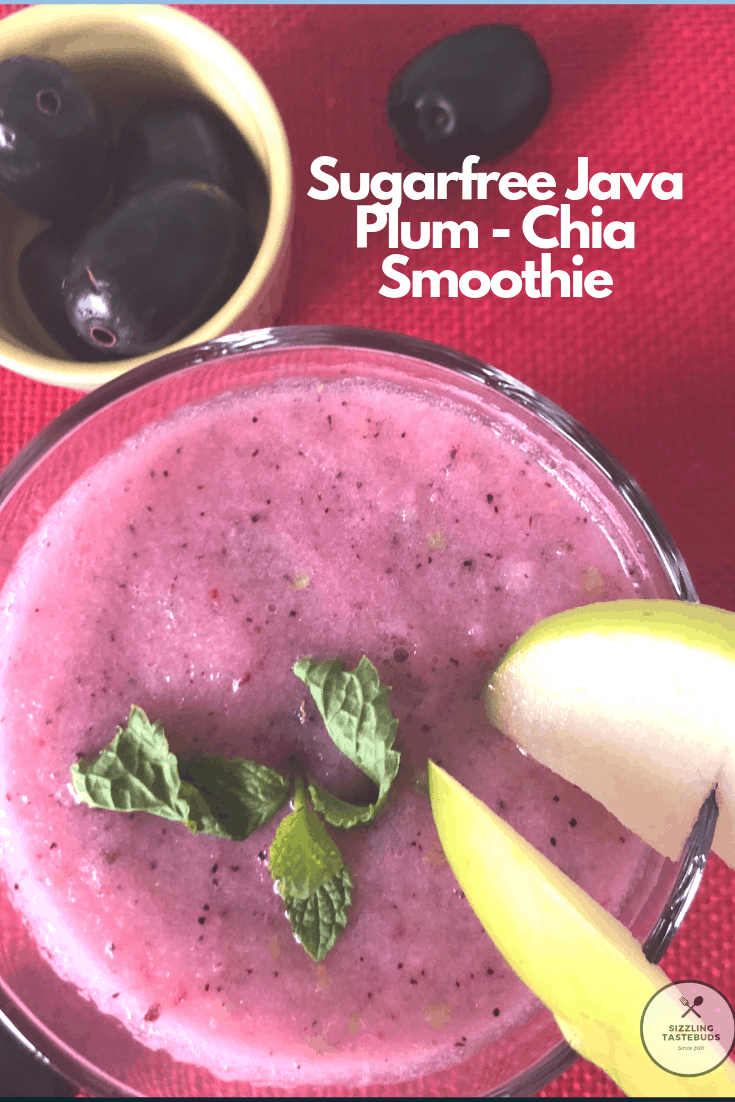 Pin
This week have Swati at #Foodiemondaybloghopwho's given us a free hand theme to make desserts or beverages or salads with summer fruits and although my first pick was Watermelon Gazpacho, I liked the pics that came out of this no-cook smoothie better 🙂
So let's make this quick 5-min vegan, Sugarfree smoothie that's great not just for diabetics but for the family as a whole.
PIN FOR LATER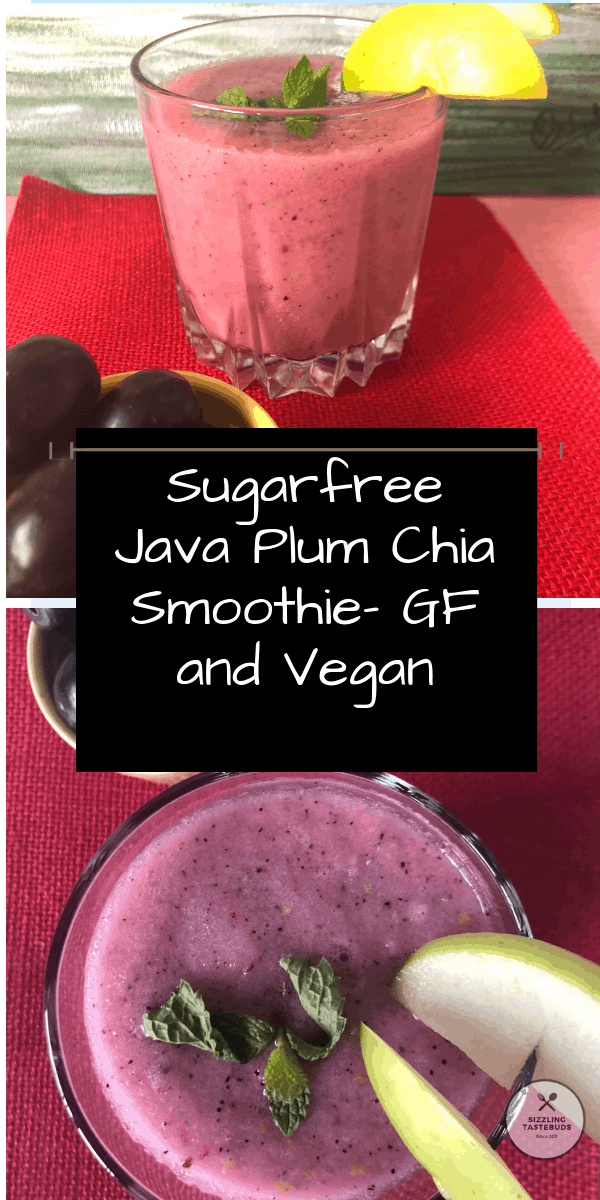 Pin
Prep time – 10 Mins, no cook , Serves -2
You need:
Jamun fruit / java plum – 1 cup (pitted)
Ginger – 1 inch
Raisins – 1 tsp (soaked in water for 10 mins)
Green Apples – cubed (with skin on) -1/4 cup
Chia seeds – 1 heaped teaspoon (soaked for 5 mins)
Ice cubes – as required
Kala namak /black salt – to taste (optional)
Lemon juice- 1 tsp
Mint leaves – a few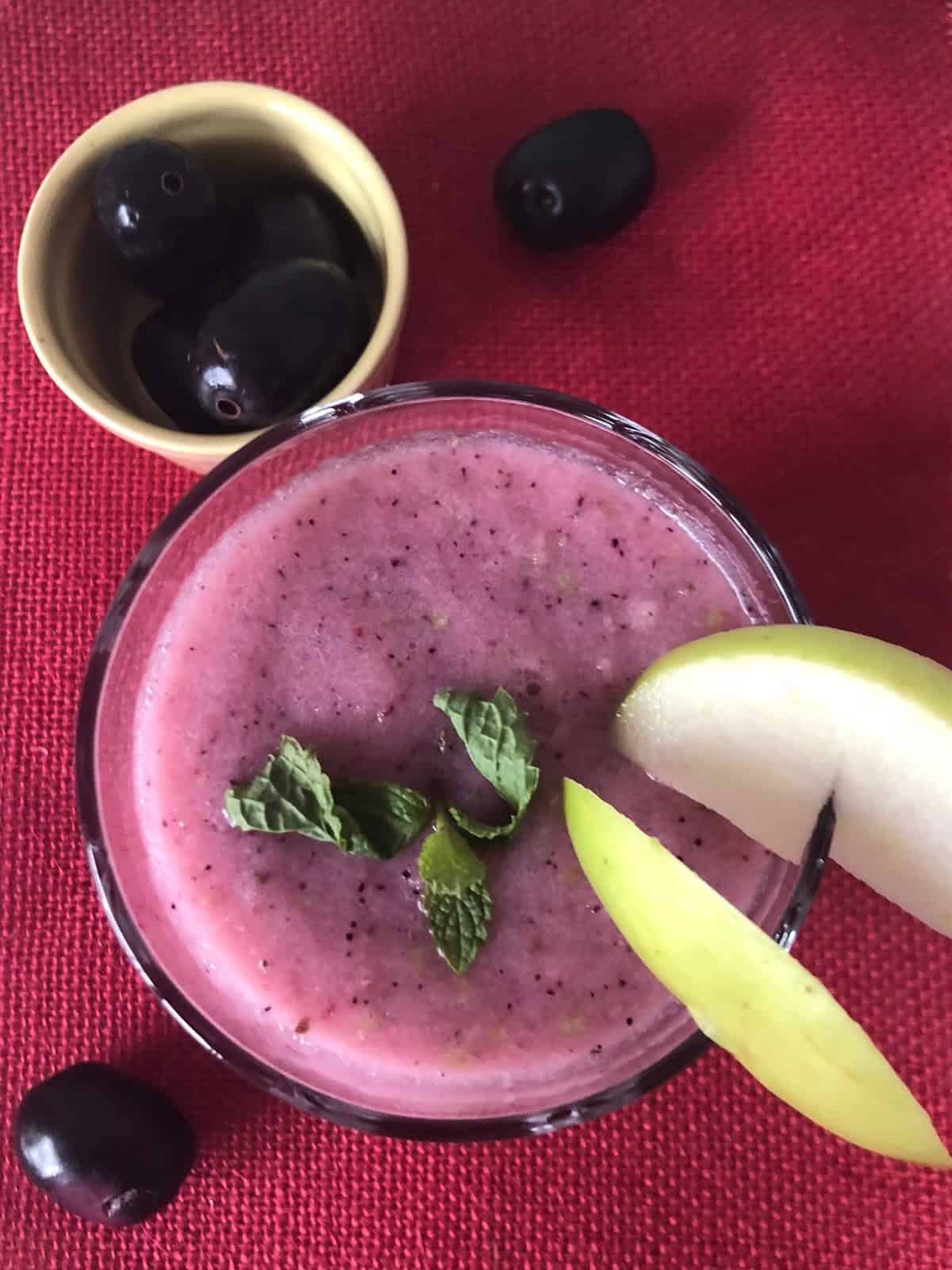 Pin
How to:
Blitz everything using ice / chilled water as required. Don't strain. Serve chilled topped with more mint.
Other Sugar Free beverages / Smoothies that might interest you this summer 🙂
Sugarfree Papaya Apple Ginger Smoothie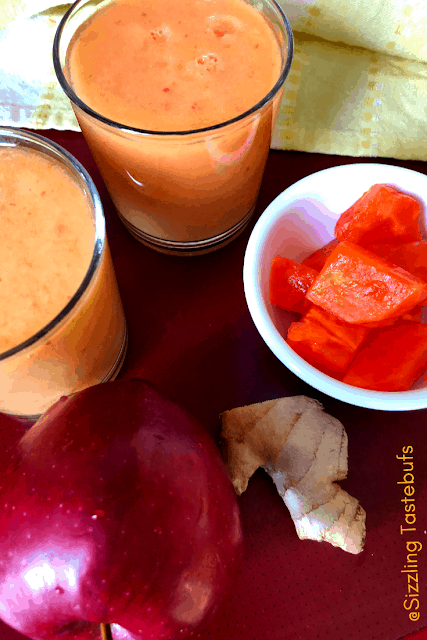 Pin
Sugarfree Cucumber and Muskmelon Cooler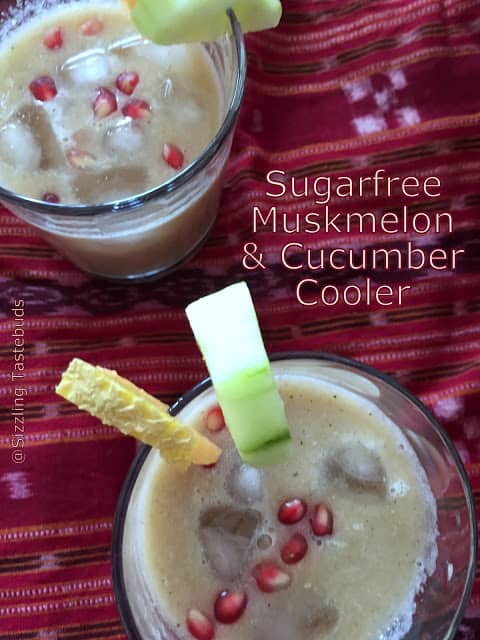 Pin
Sugarfree Gajar Adrak smoothie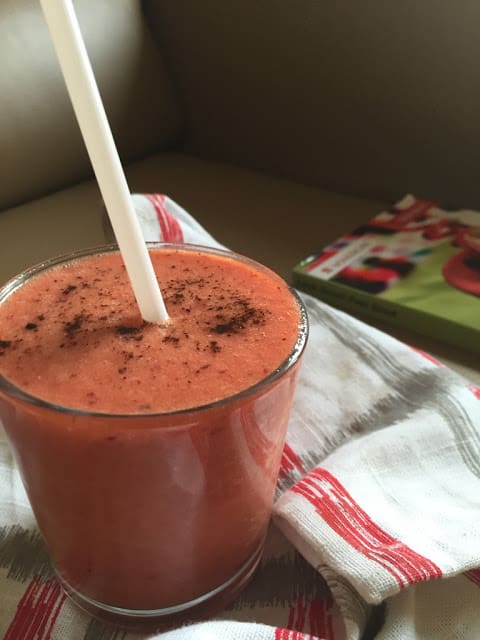 Pin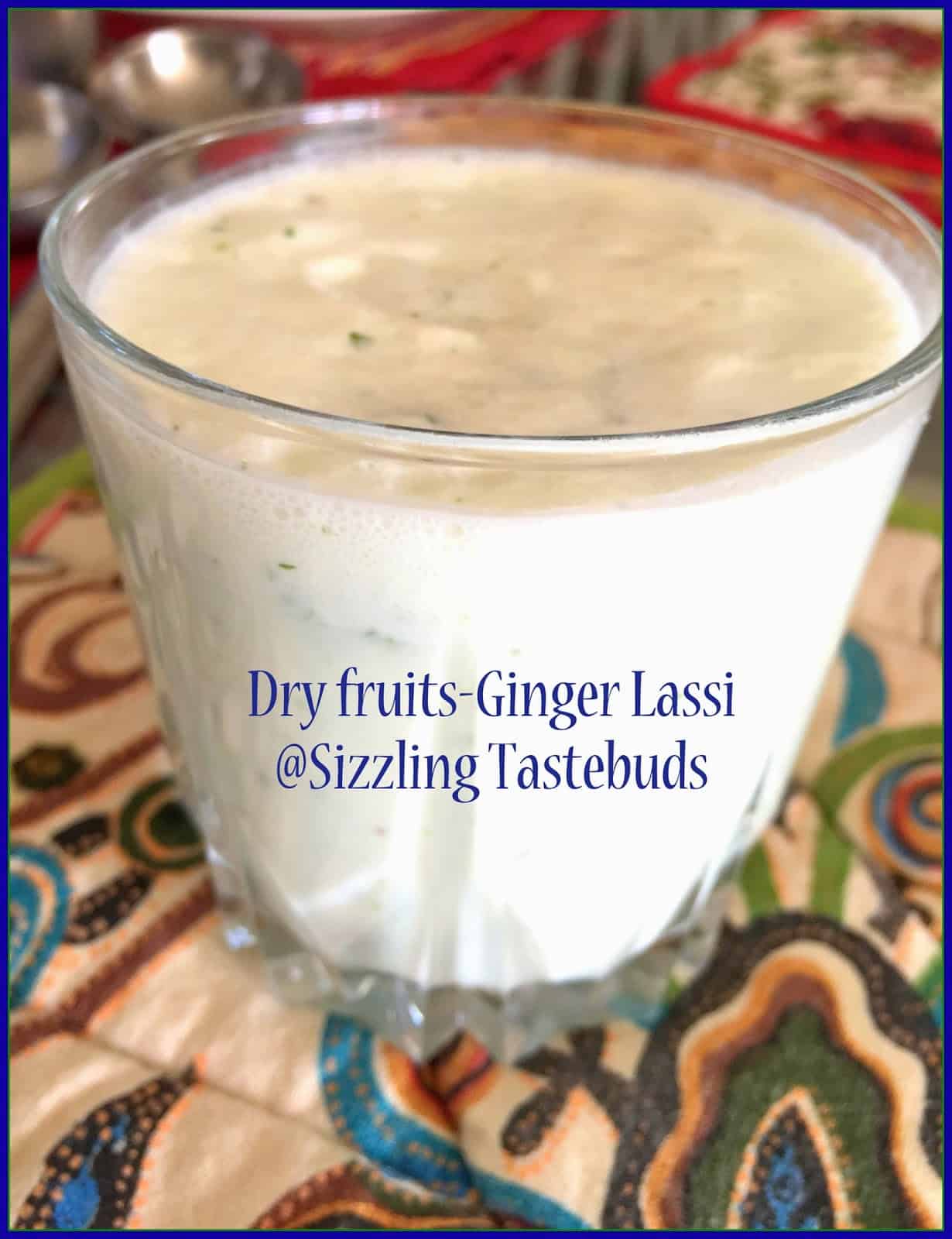 Pin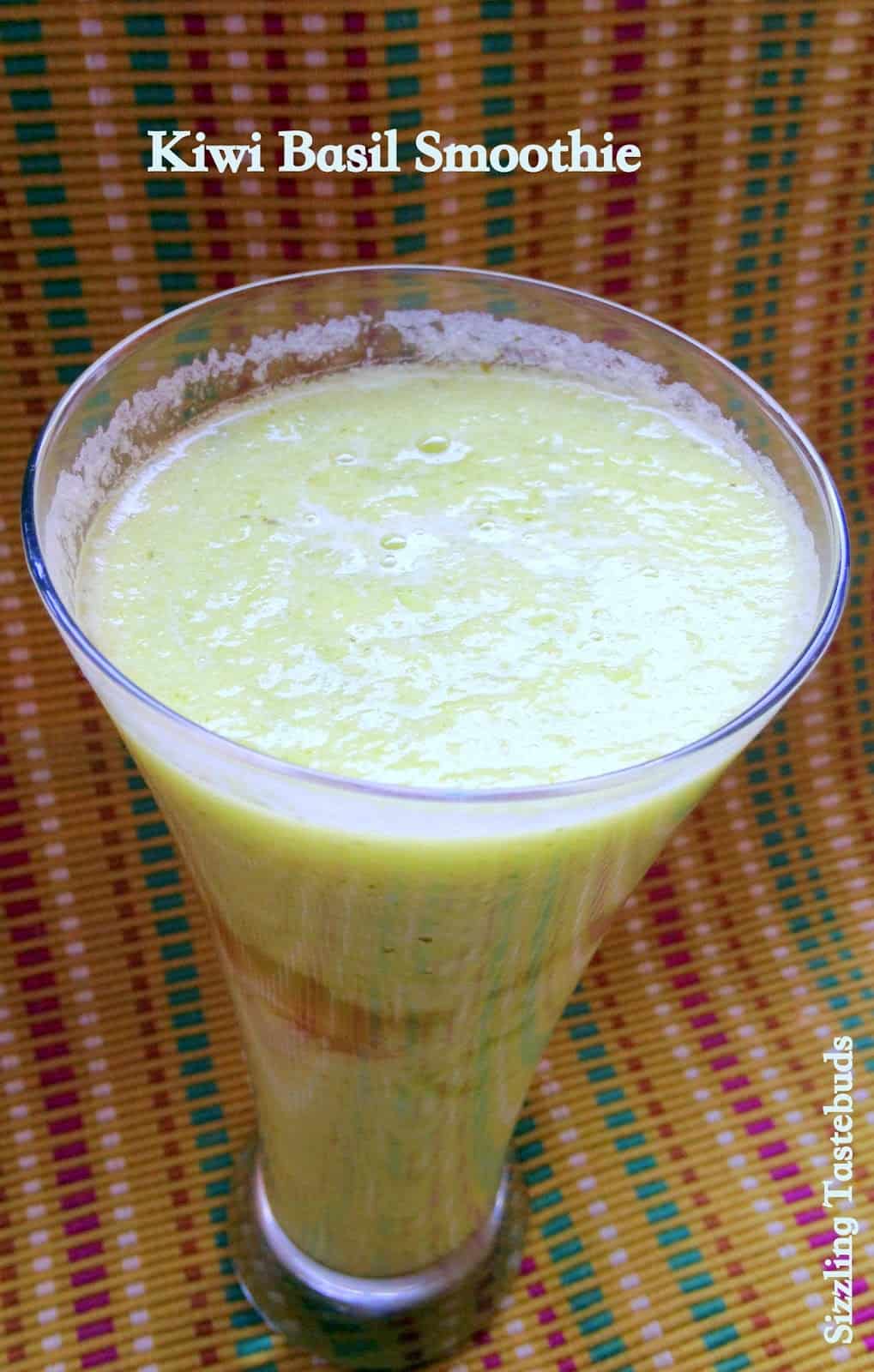 Pin
Sugarfree Peach and Cucumber Smoothie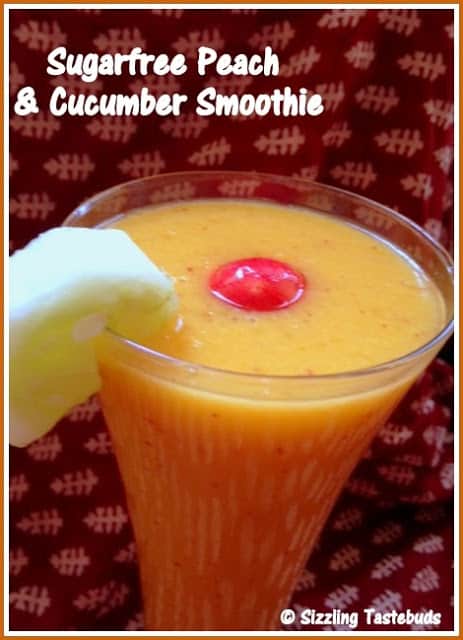 Pin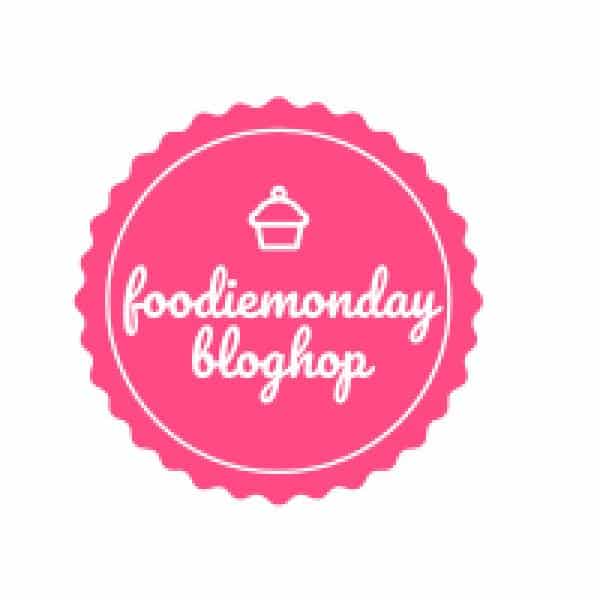 Pin