Sugar free Kesar Badam Cooler is a healthy beverage for children that's made with homemade almond paste and saffron. And chilled milk. Kesar or saffron is a precious, exotic spice that when combined with Almonds is an absolute coolant.
Grown and harvested extensively in pockets of Kashmir, it is said that tons of kilograms of the saffron pollens yield few grains of saffron. Hence the steep price we pay for saffron strands..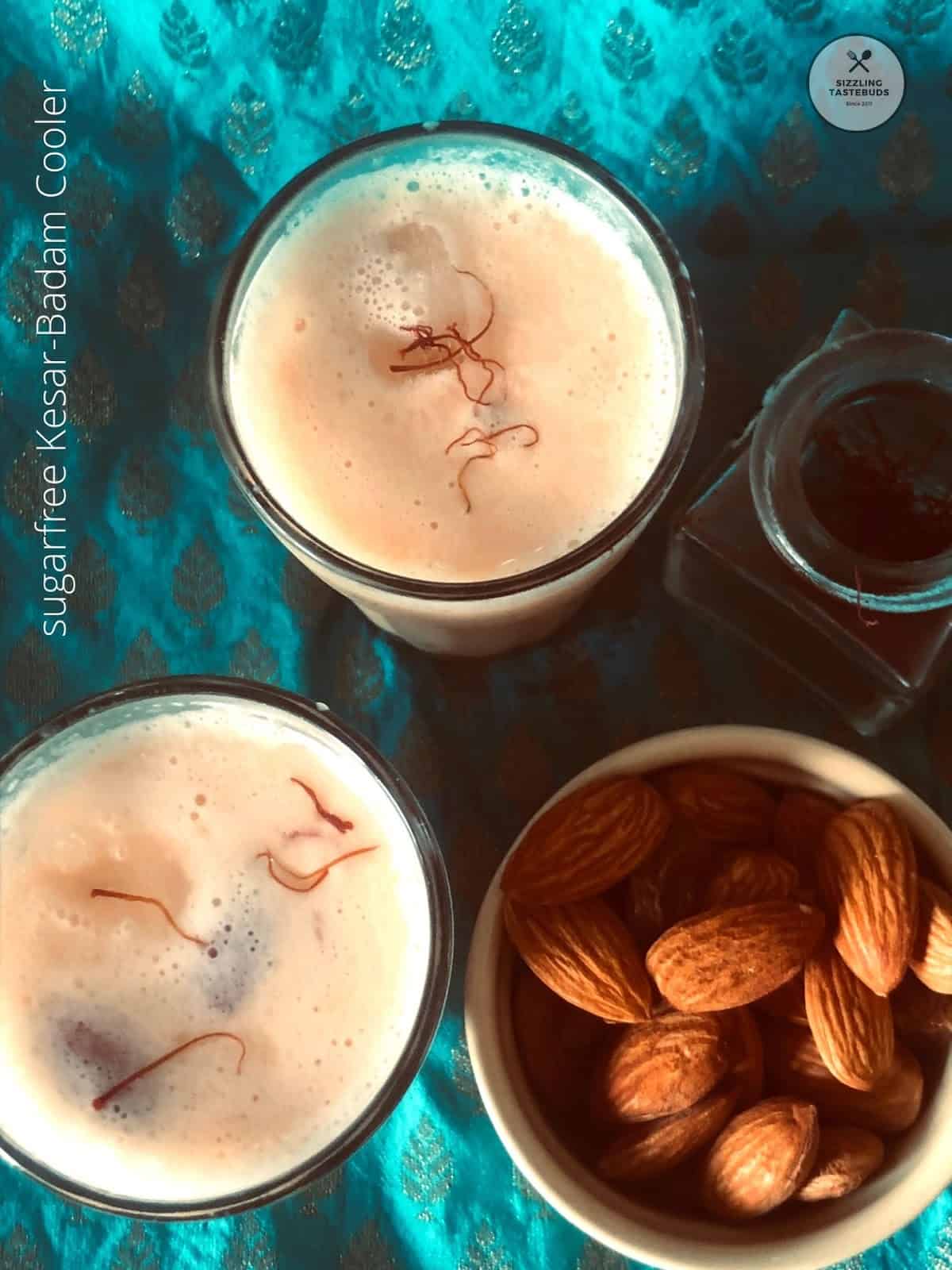 A pinch or few strands of saffron is enough to give it the golden hue that its so famous for. Apart from kheer or Haryanvi Lassi or biryanis its also used as a medicine in Ayurveda
I usually make badam milk with homemade badam powder or even use this saffron topped badam powder to make 2-ingredient Kesar Badam Matka Kulfi and these vegan SAffron infused Sweet potato dinner rolls–both absolute crowd pleasers have you checked out those recipes yet?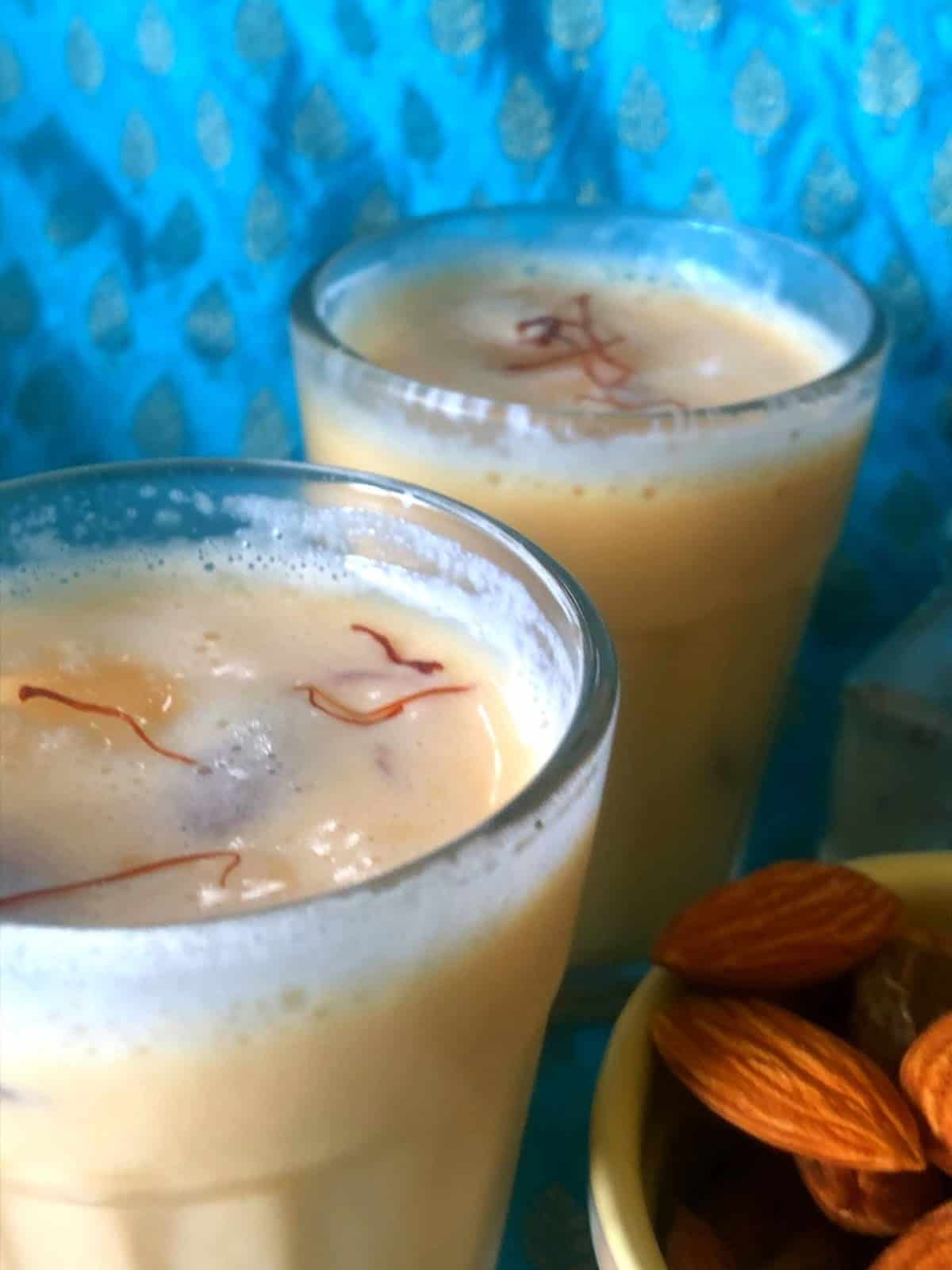 Today's cooler is a wonderful homemade cooler that can be made in 5 mins with 1/2 hour of soaking time.
So, what's your favourite dish with saffron ? Do let me know in the comments below…
PIN FOR LATER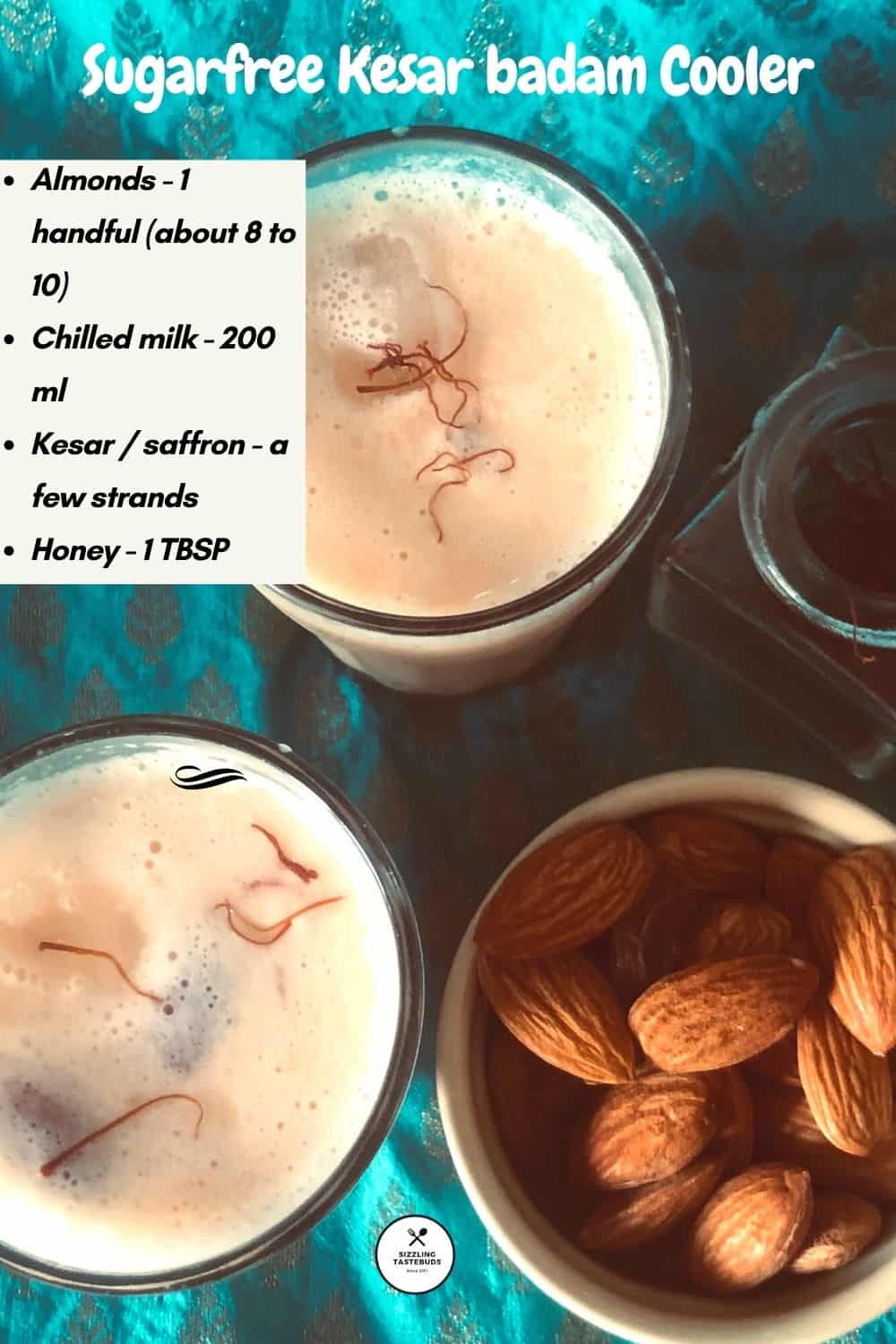 Prep time – 5 mins, Cook time – nil , serves – 2 kids
What you need:
Almonds – 1 handful (about 8 to 10)
Chilled milk – 200 ml (sub with plant based milk for Vegan version)
Kesar / saffron – a few strands
Honey – 1 TBSP (use stevia / maple syrup for vegan version)
How to:
Soak almonds in HOT water for 30 mins. Peel and grind with half of the milk and kesar to a smooth paste.
Blend with the rest of the milk and add honey. Mix well.
Serve chilled with few ice cubes.