Most of my friends know I drink neither tea or coffee. For me a cup of hot green tea occasionally is what I prefer, sans sugar. So, while visiting friends / relatives around tea time (which in itself happens very rarely, Sshshhhh), they are quite flummoxed as to what beverage to offer me. 
I really dont miss the tea or coffee, but they seem more concerned I don't drink any tea at all, while its actually a ritual (tea making and drinking) in most Indian houses. Darjeeling Tea, Assam Tea, Black Tea, Tapri Chai (mumbai style) .. so many many varieties that books and volumes are written upon this chai-drinking culture 🙂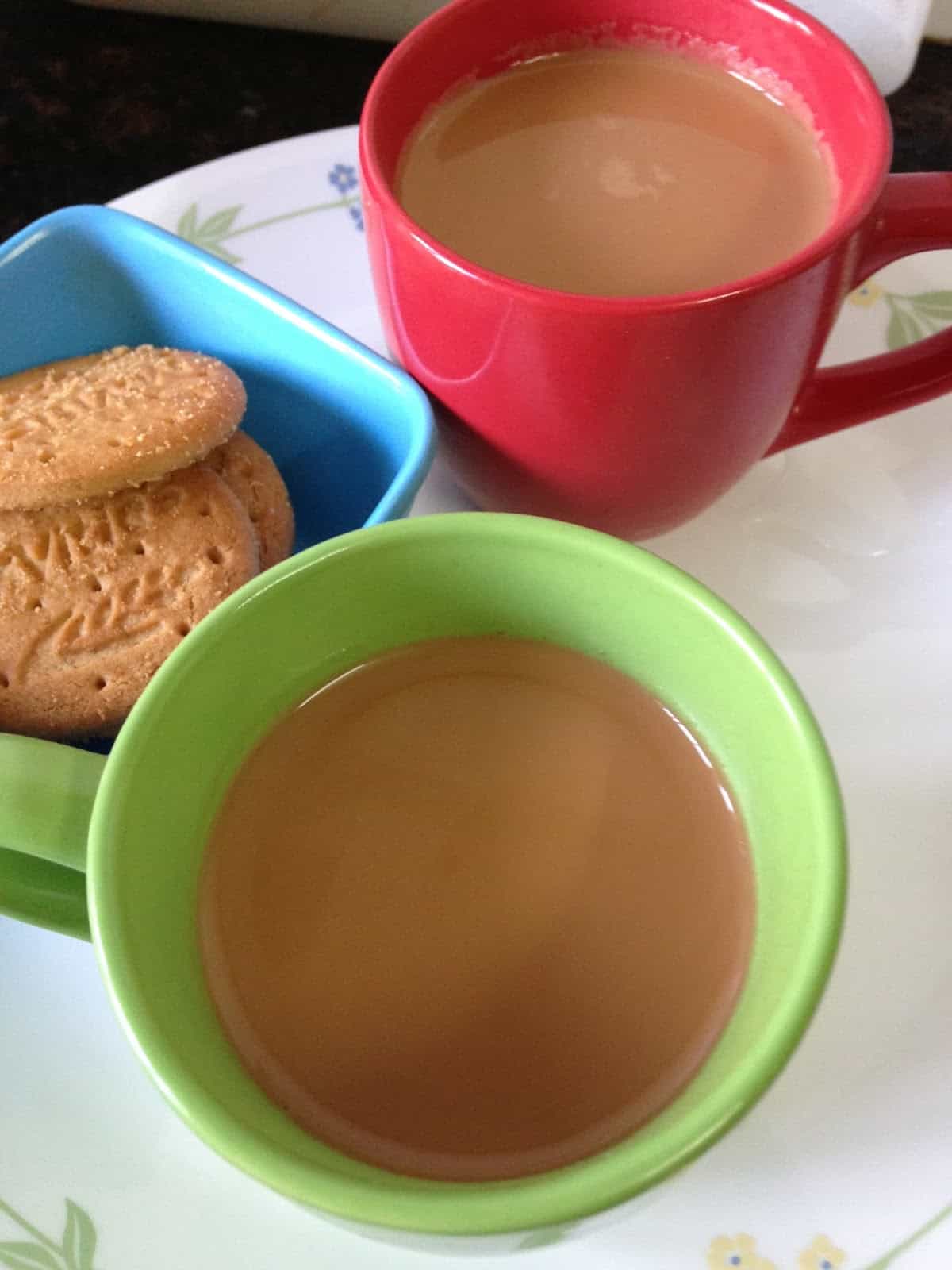 Pin

Me – am just happy with a handful of nuts or a light Sundal (steamed salad) around tea time.. it really doesn't bother me otherwise, unless of course someone's making Chaat for me 🙂 Then I really get into the act and indulge in a bowl of spicy Chaat :p

So, while the tea drinkers at home prefer Masala Chai (recipe coming soon), a friend of mine -lets call her 'R' – loves this Cardamom Tea (or Elaichi Chai). Its her perk up cup every morning. I got this recipe from her and make it when she comes over for a quick chat at home. 

The pics show just before they were served and I havent edited or added any props (just for the simple tea drinking chat up we had), and although the recipe is pretty simple, I was keen to post it here as a keepsake. 

Its a milky tea, different from what I make at home and she takes a little more sugar. This is for my friend R, who loves this 🙂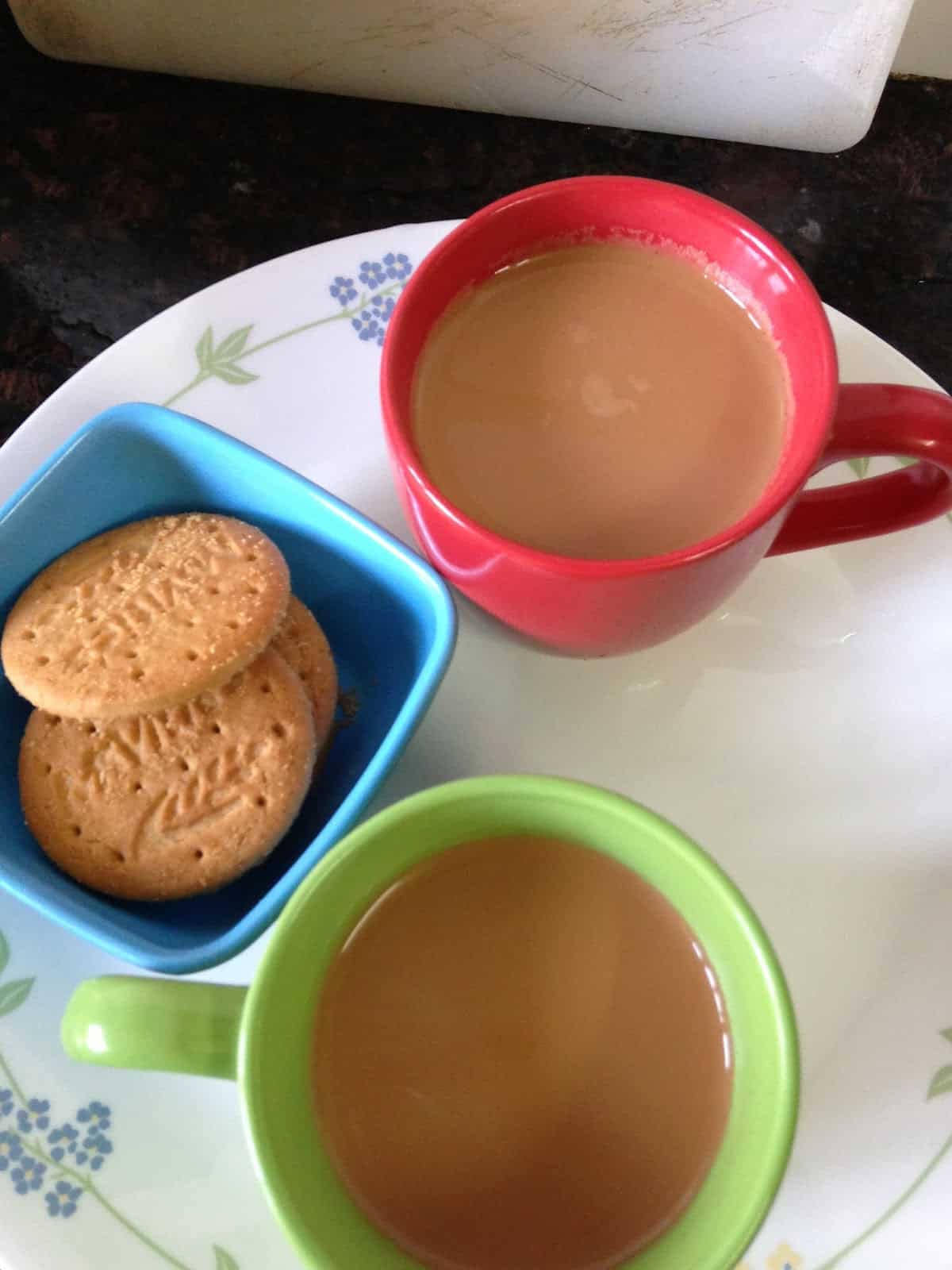 Pin
Prep and cook time : 5 mins, Serves : 2
Ingredients:
Water – 1/2 cup
Milk – 1 cup
Elaichi – 2 pods
Sugar  – 2 tsp
Tea Leaves – 1 tsp
Method:
Bring water to a rolling boil. Add tea leaves and boil for 1 min more. Add elaichi pods, sugar and milk and boil for 1/2 more min. Close the vessel without straining. Let it steep for 5 mins. 
Strain and serve hot immediately.
Sending this to Day 3 of BM with Tea as its theme this week….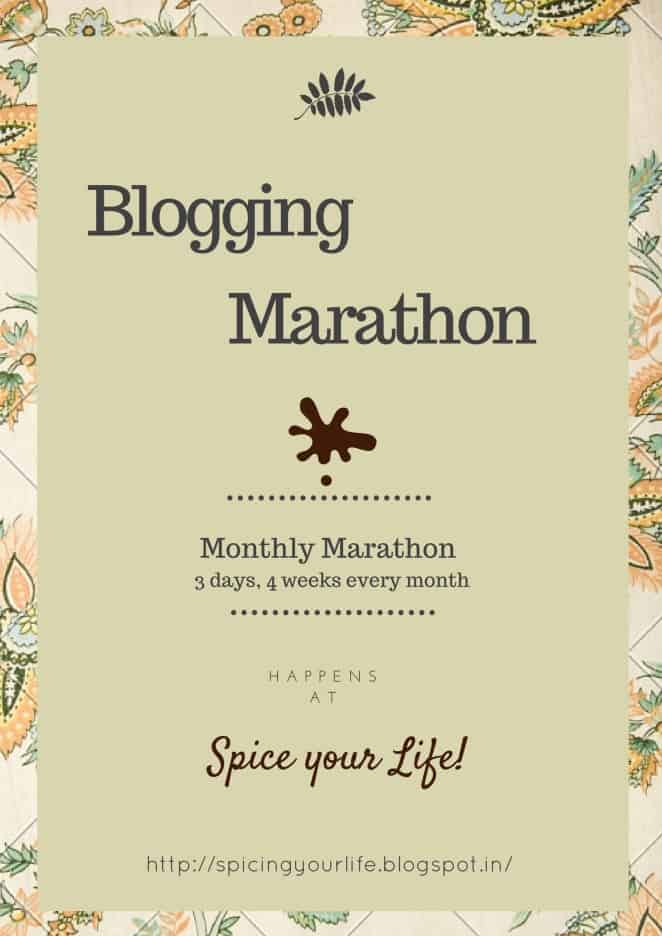 Pin
Check out the Blogging Marathon page for the other Blogging Marathoners doing this BM#61