By the looks of it, Blogging Marathon gets us to push our limits in the kitchen and thanks to Valli and the team, I have been exploring options that I hitherto thought wasn't possible in the confines of the kitchen. Especially with Condiments – my point till now was if its available off the shelf, why even attempt to make it. Not that we use many Non-indian condiments anyways.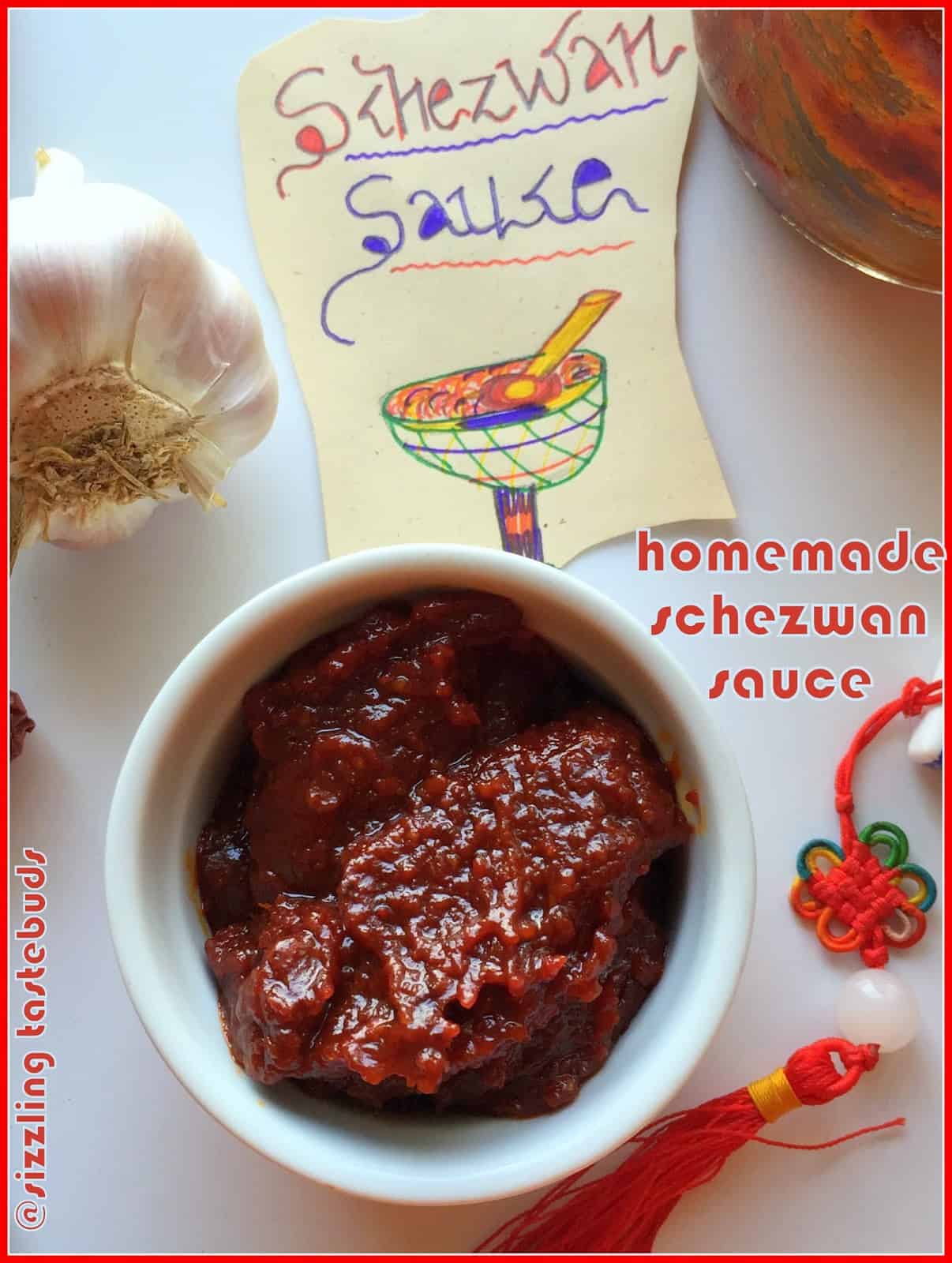 PinPin

But then I made pesto. Then the papaya lime jam. Then Muhammara. And then this – Homemade schezwan sauce. We are not fanatic fans of Indo- Chinese but once in a while, that noodles with stir fried veggies is a sure hit, especially on a hot sultry weekend when this sauce was made at home.
Pin

Unfortunately I had run out of noodles, so we did the next best thing – baked some homemade potato wedges to go with this. A special special touch was given to this photo shoot by the elder kid, without even asking to , she made this special name tag for the photos … If that isnt sweet,what is ??

So, go on. be inspired – use this up in Indo Chinese dishes like fried rice, Noodles. Momos too. Or just bake a batch of french fries and indulge !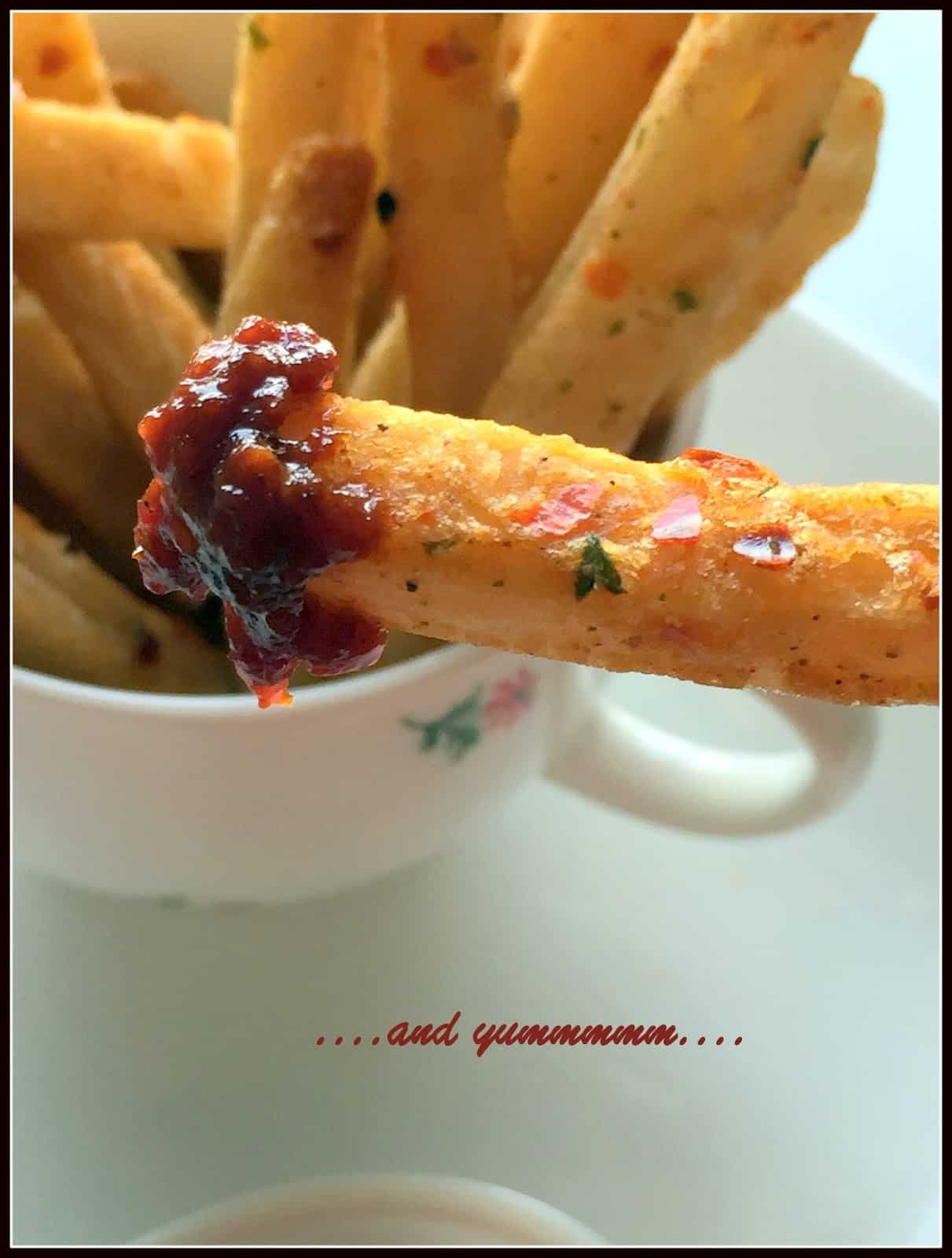 Pin
!!! Warning ! It is pretty spicy so be sure to keep it away from those naughty little kids !!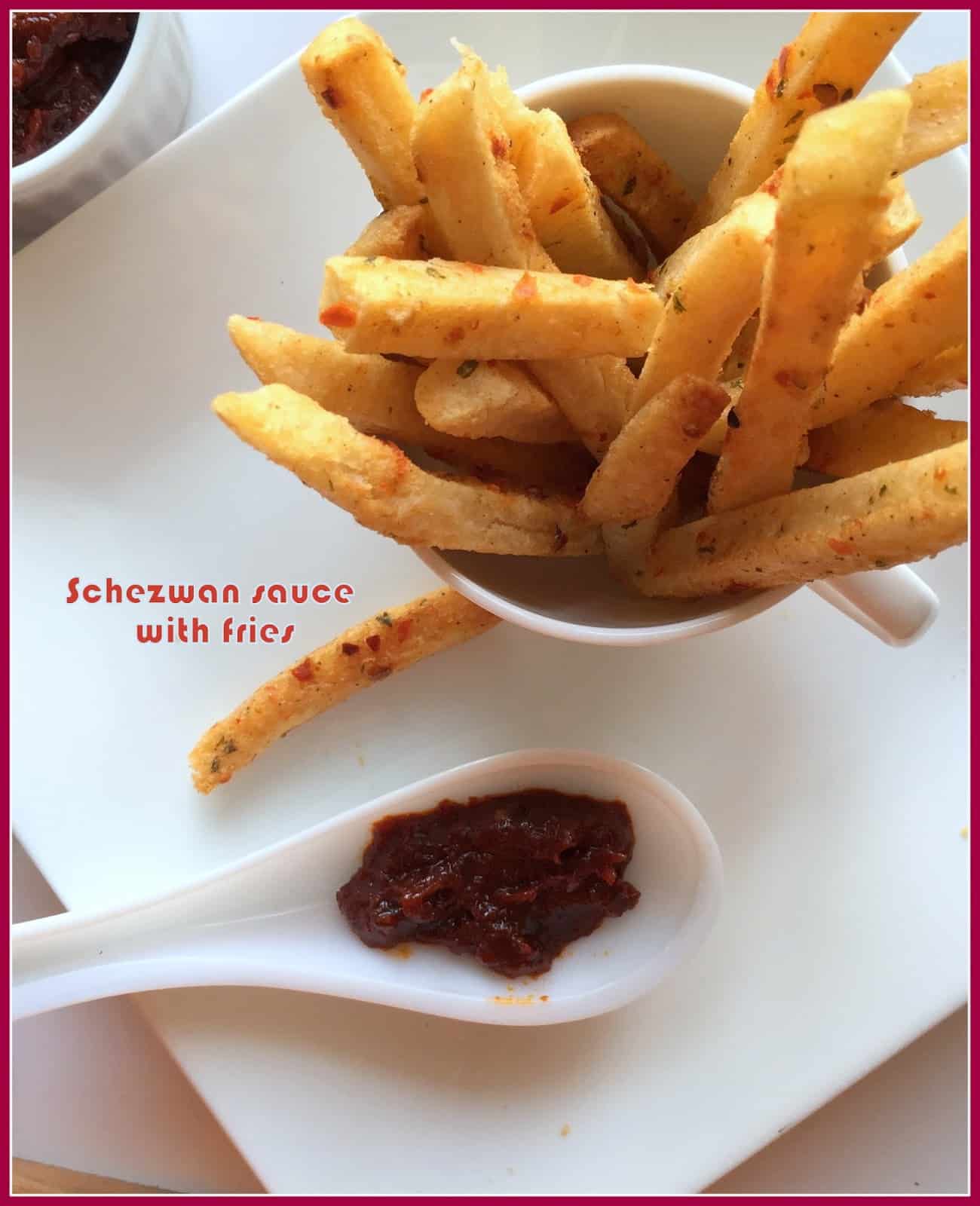 Pin
Inspired from here, I made some small modifications, and here it goes:
prep time : 15 mins, Cook : 10 mins. Resting time : 15 mins, 
Makes : Approx 7-8 TBSP of the dip, keeps for 8-10 days (probably more, didnt check)
You would  need:
Red chillies – 15 to 20 (I used about 12 red chillies with more heat and 4 kashmiri chillies)
Garlic – 10 cloves
Dark Soya Sauce – 2/3 TBSP
Sugar – to taste (about 1 tsp)
Salt – to taste (less than 1/4 tsp)
Oil – 5 – 6 TBSP (you could use more to make this a runny sauce)
Vinegar – 1/2 TBSP
Tomato Ketchup – 1 TBSP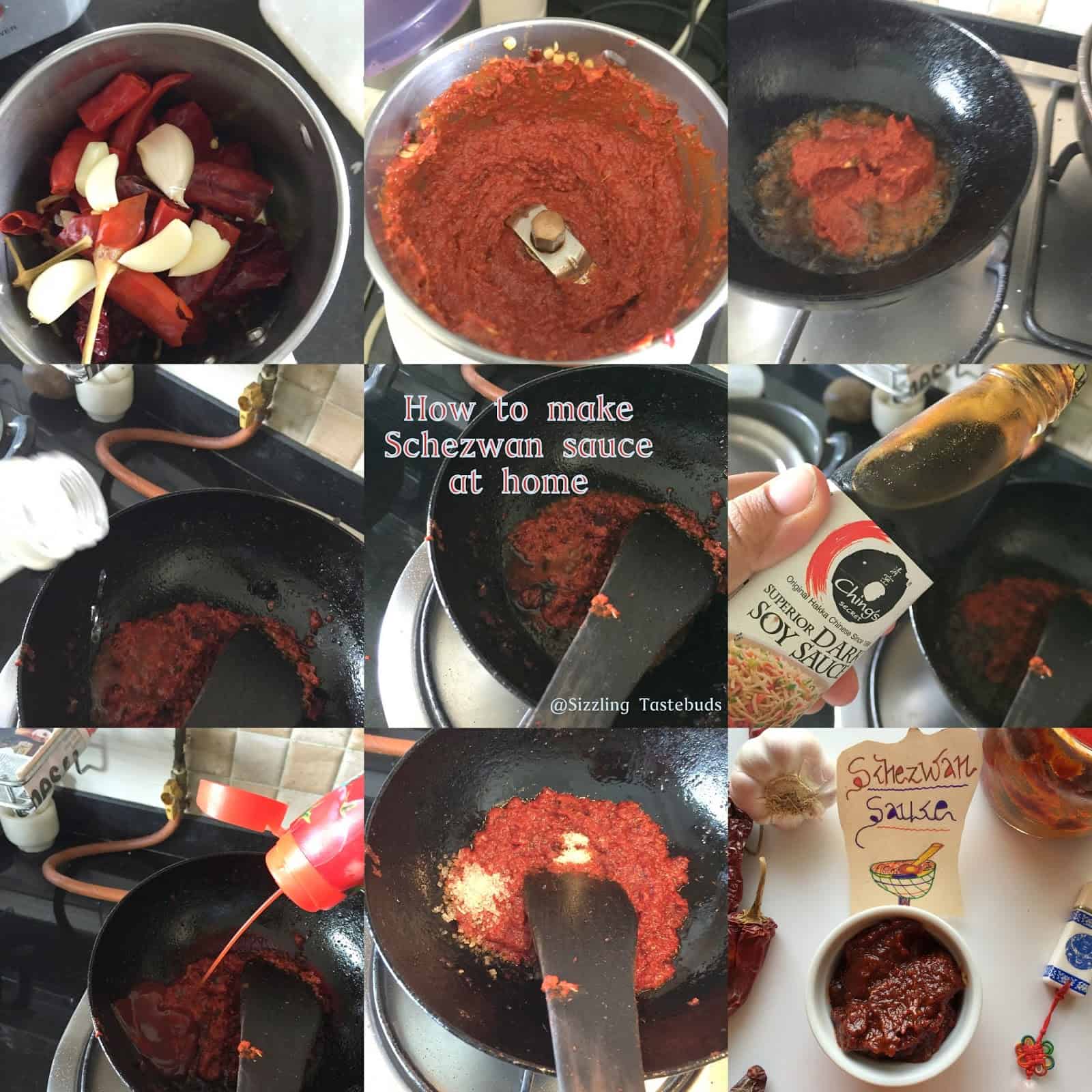 Pin
Method:
Soak the chillies in warm water for 15-20 mins. 
Deseed (or as is), blend the chillies along with garlic to a slightly coarse paste (if you dessed, you will get a smoother paste)
Heat oil, cook this chilly paste till the raw smell of garlic reduces. Once oil separates (which will take approx 5-7 mins), add vinegar and rest of the ingredients one by one. 
Cook well for 8-9 mins. Cool and transfer to sterile container. Use as required with a clean dry spoon everytime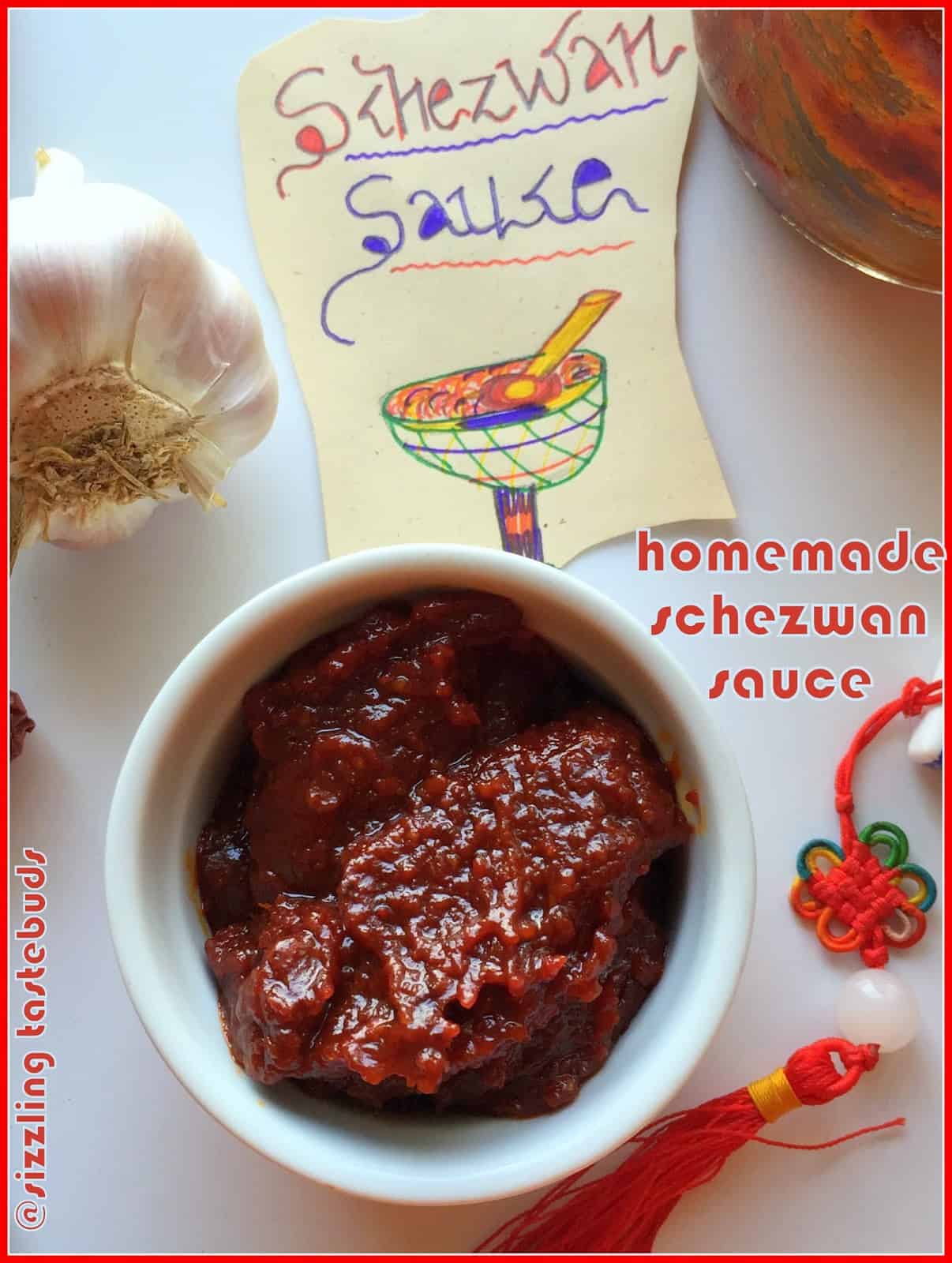 PinPin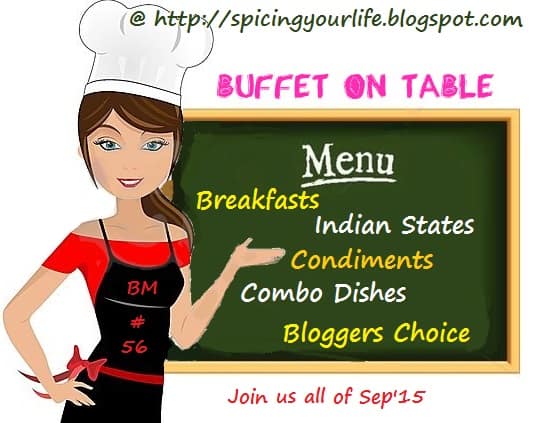 Pin
Check out the Blogging Marathon page for the other Blogging Marathoners doing BM# 56