After
the Papaya Ginger Lime Relish and Pudina Chutneypudi, its time for us to travel
to the Middle East to make another lipsmacking condiment – Muhammara… We are
generally partial to these quick dips at home, so Baba Ganoush, Hummus and
Guacamole get made regularly.
I
was making this for a potluck for a baby shower, and the lady was allergic to
walnuts (which I thankfully discovered just before I finalized on this dip). So
I substituted with roasted pistachio which wasn't the original muhammara
texture, but was relished a lot with homemade Lavash Sticks.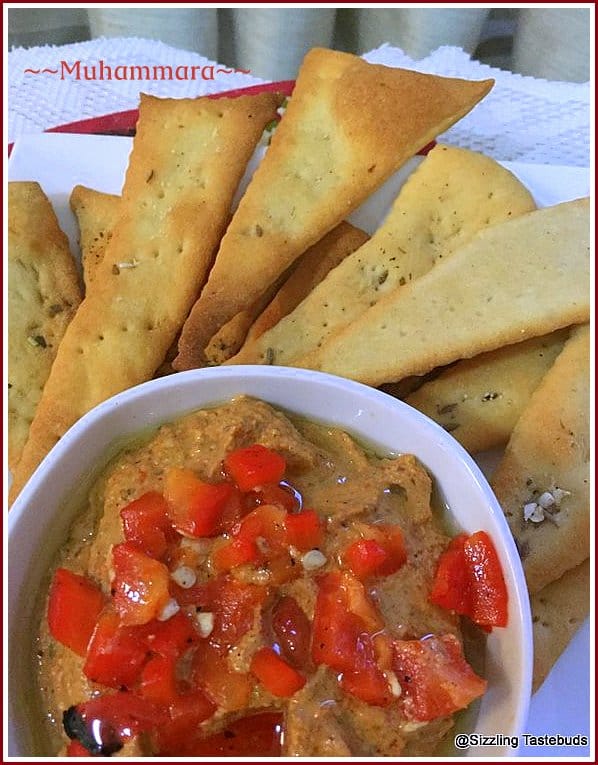 Pin
So
its gonna be Muhammara with a twist..
Check out the recipe below to see what
other twists have been givenJ
Recipe
adapted from here
Prep
time : 15 mins, Cook time : 25 mins, Makes approx. : 150 gms, keeps for 3-4
days under refrigeration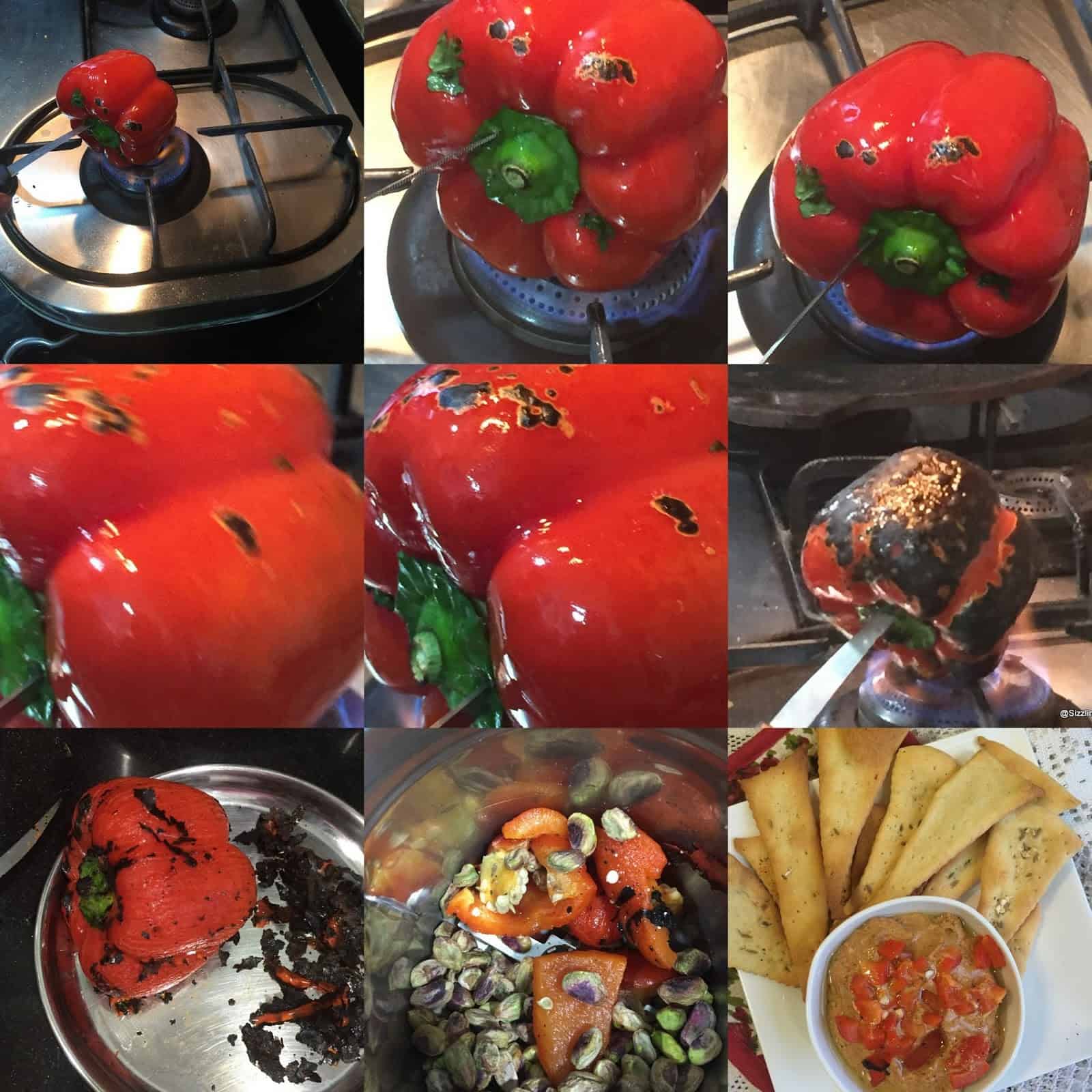 Pin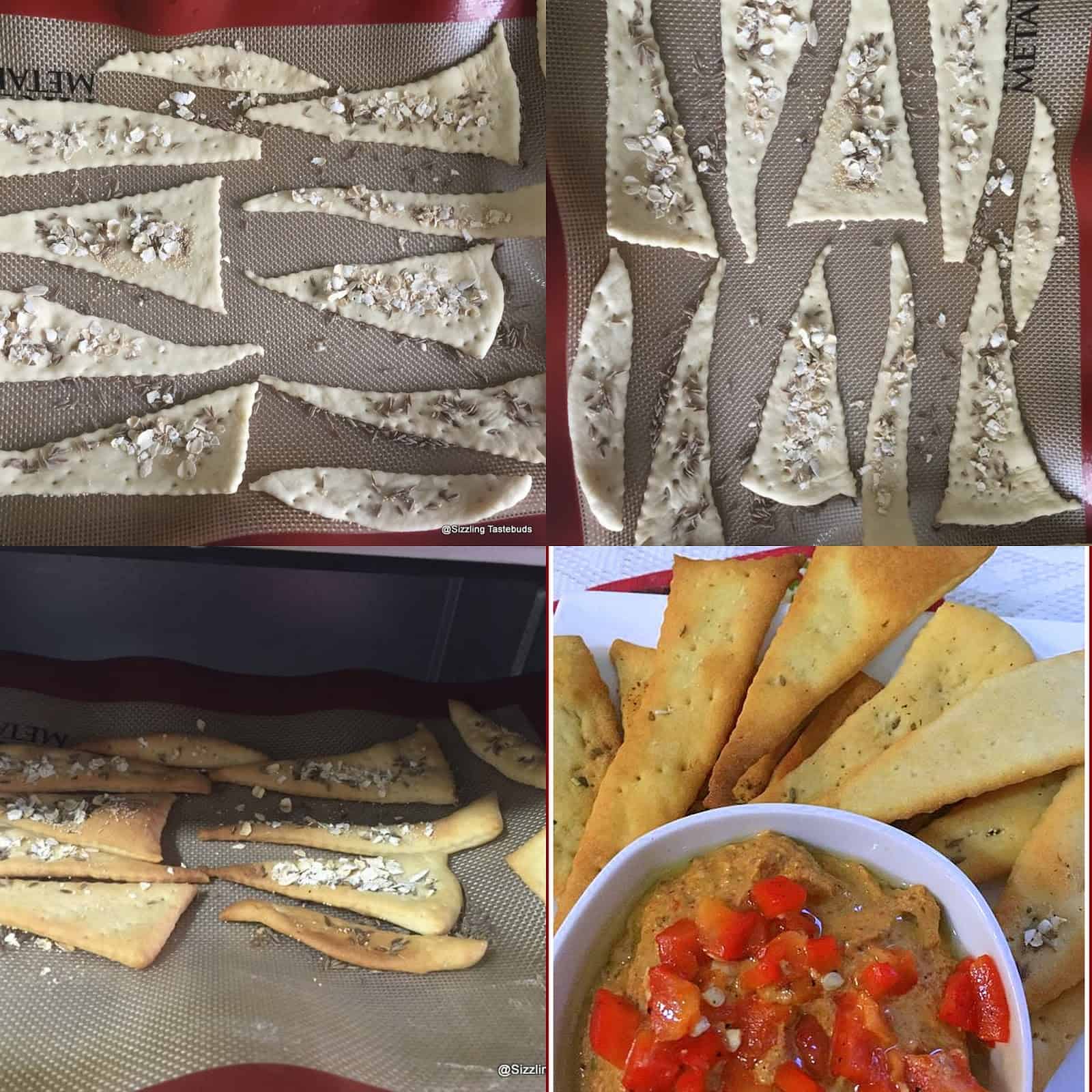 Pin
You would need:
Walnuts
– ½ cup (I sub with roasted pistachios)
Chilli
Paste – ½ TBSP (see notes for recipe)*
Pomogranate
Molasses – 2 TBSP (I used whole pomegranate – ¼ cup)
Bread
crumbs – ¾ cup (I used 3 large slices of bread)
Red
Bell pepper – 1 large
Onions
– ½ (I used shallots)*
Cumin
/Jeera powder – ½ tsp
Tahini
– 2 TBSP (I didn't use as it contained sesame)
Olive
oil – ¼ cup
Salt
– to taste
How to make :
Grill
/ broil the bell pepper on stove top or in the oven. Cool, peel and dice the
peppers. Leaving aside a handful, add the rest of the peppers and all other
ingredients and grind to a paste. I slightly went overboard and got a smooth
paste, but the next time will blitz it just once to get a coarse consistency.
Adjust
spice and seasonings. Top with a tsp of olive oil, remaining peppers and serve
warm with crudités or with Lavash sticks.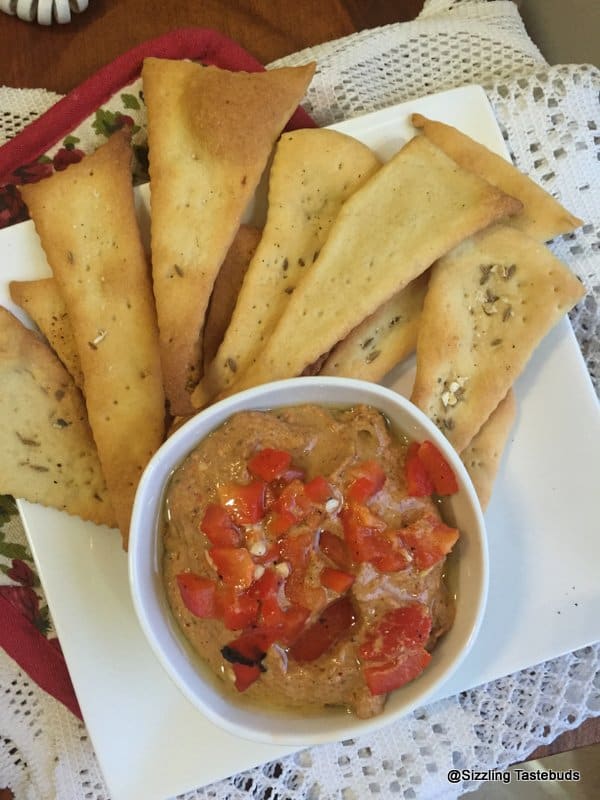 Pin
Notes:
1)
To make Lavash sticks : I had some pizza dough remaining, Cut into wedges,
topped with cumin and roasted oats, bake in preheated oven at 160C for 8-12
mins till crisp.
2)
To make the Chilli paste, I soaked 4 red chillies with 2 pods of garlic and
shallots for 15 mins, and ground them coarsely*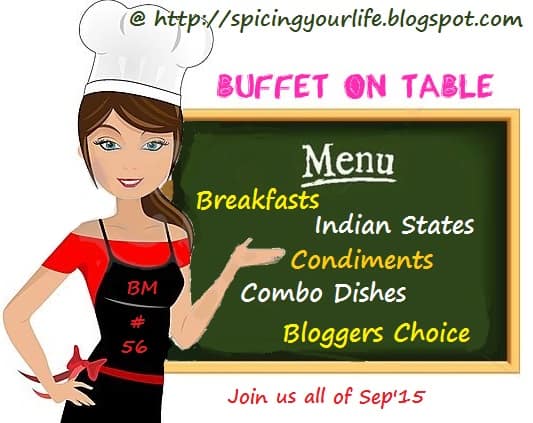 Pin
Check out the Blogging Marathon page for the other Blogging Marathoners doing BM# 56