Pineapple
is the flavour all this week at Blogging Marathon – its my chosen fruit , and I
am gonna be making three yummy delights with this fruit that I absolutely
adore… Some of us may have some rashes or itching while eating this, but for
those who are tolerant towards this tropical delight do make sure the 'eyes' or
seeds on the fruit is duly removed. Pineapple is also known to have bromeline –
a natural chemical used in weightloss and also to restore acid-alkaline balance
in the body…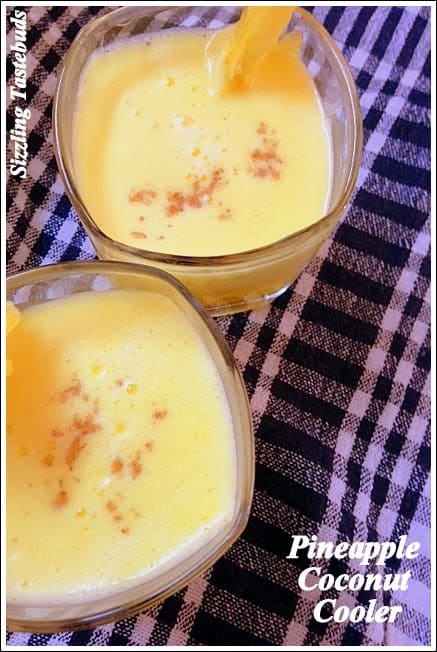 Pin
Today,
I kickoff this week's dish with a Tropical Cooler with Pineapple and Fresh
Tender Coconut water. Addition of Coconut water is optional, but its a sure
party pleaser and a wonderful alternative to the usual Pineapple juice. Serve
it up at any party and I am sure its a hit. Use Canned / Tetrapak based Coconut
water and Canned Pineapple if you dont have access to fresh fruits and Coconut
water , but nothing beats the natural freshness of pure foods, does it ?
Prep
time : 10 mins | Zero Cook | Serves : 3
Ingredients:
Fresh
Pineapple – 2 cups (approx 150 gms)
Fresh
Coconut water – 1 cup
Sugar
– 4 TBSP (adjust depending on how sweet the pineapple is)
Black
Salt – 1/2 tsp
Crushed
Ice – as required.
Filtered
water – 2 cups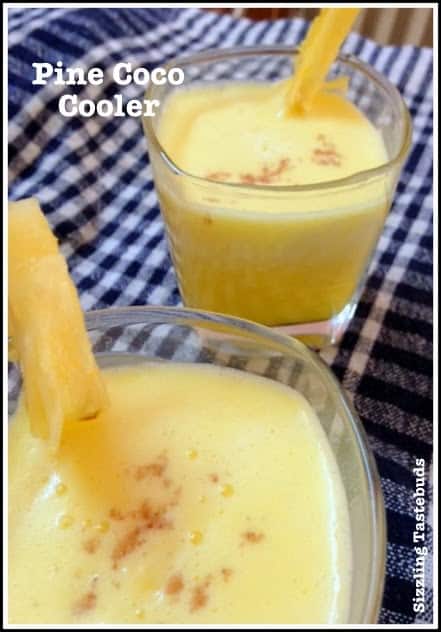 Pin
Method:
Blend
or puree the pineapple chunks with filtered water. Strain and reserve the
juice.
In
a cocktail shaker or large bowl, mix the pineapple juice, sugar . Stir / shake
well.
Add
the coconut water and black salt.
To
serve, freeze the serving glasses. Layer a bed of crushed ice.
Top
it with the coco-pine juice
Serve
immediately.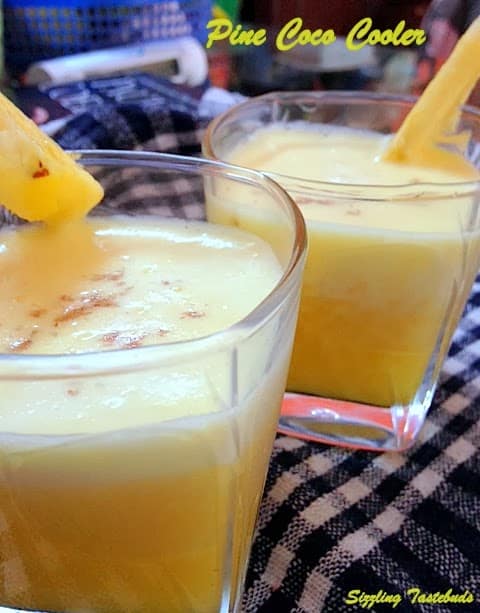 Pin