The second in the steamed dishes series this week are these yummy and filling Vegetarian Dimsums. While I had made Wholewheat Momos earlier, I used a mix of Wholewheat and Plain flour this time.
While there is one school and another which say Momos and Dimsums are not the same thing, there is another thought which says Momos are from Tibetan Origin and Dimsums are served in China as a main course or appetiser. Apparently, the filling in Momos is substantial that it can be a meal by itself.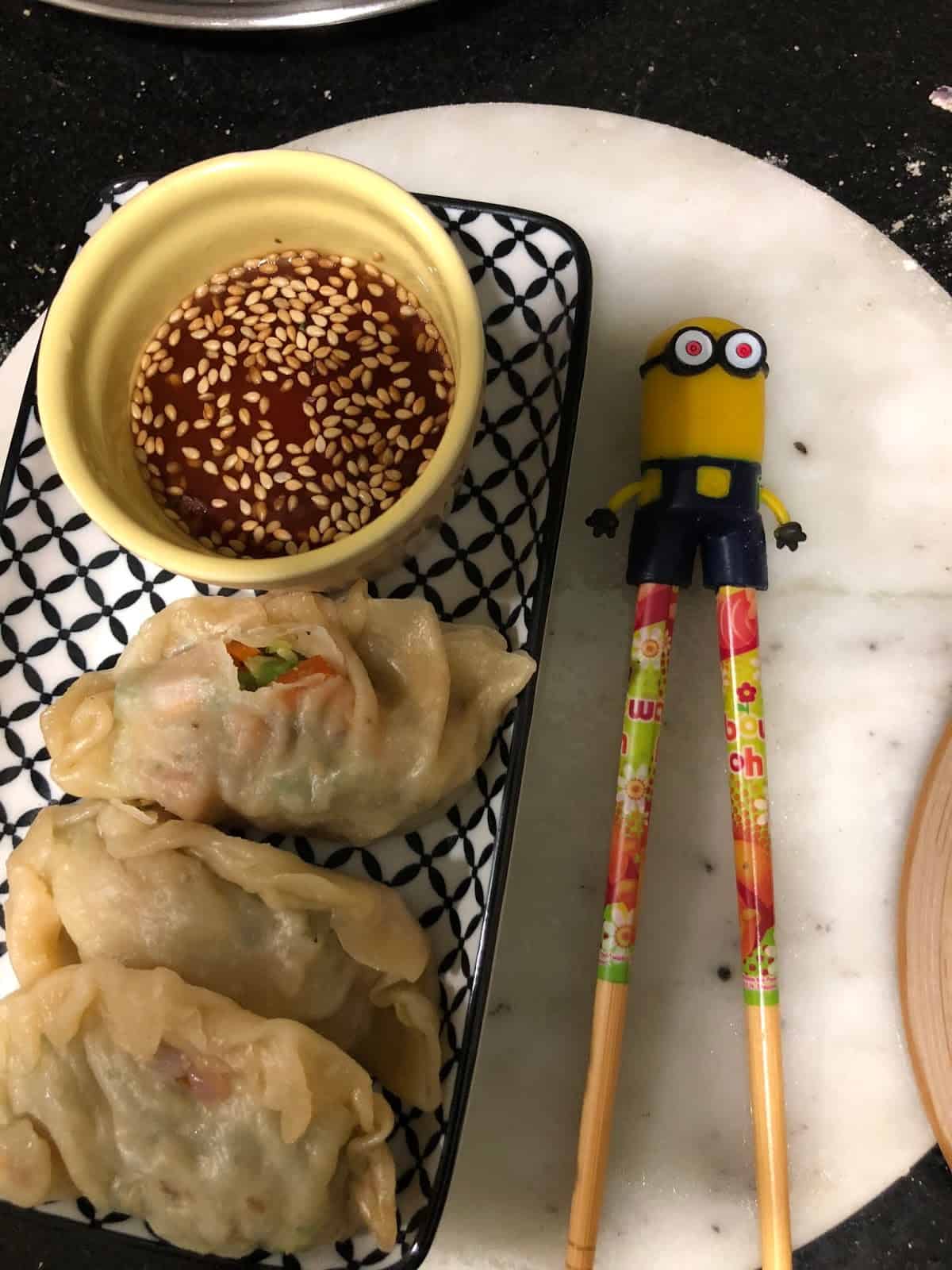 Pin
Personally, I love steamed dumplings although these dumplings are also pan fried , deep fried or even served within a soupy broth. Whatever your preference (and you can go crazy with the fillings as well – from shredded soya to tofu to stir fried vegetables or boiled eggs and shredded chicken or ham, the options are endless), these are sure to tickle your palate.
As we made these for dinner, the pictures are not clear as they were shot in low light minutes before they were served. I am sure to make it again and shoot them in reasonable daylight. I used a mixture of typical indo-chinese vegetables but you may use any filling of your choice (it's actually a great dish to make with leftover raw veggies and clear your fridge at the same time 😉 wink wink 🙂 )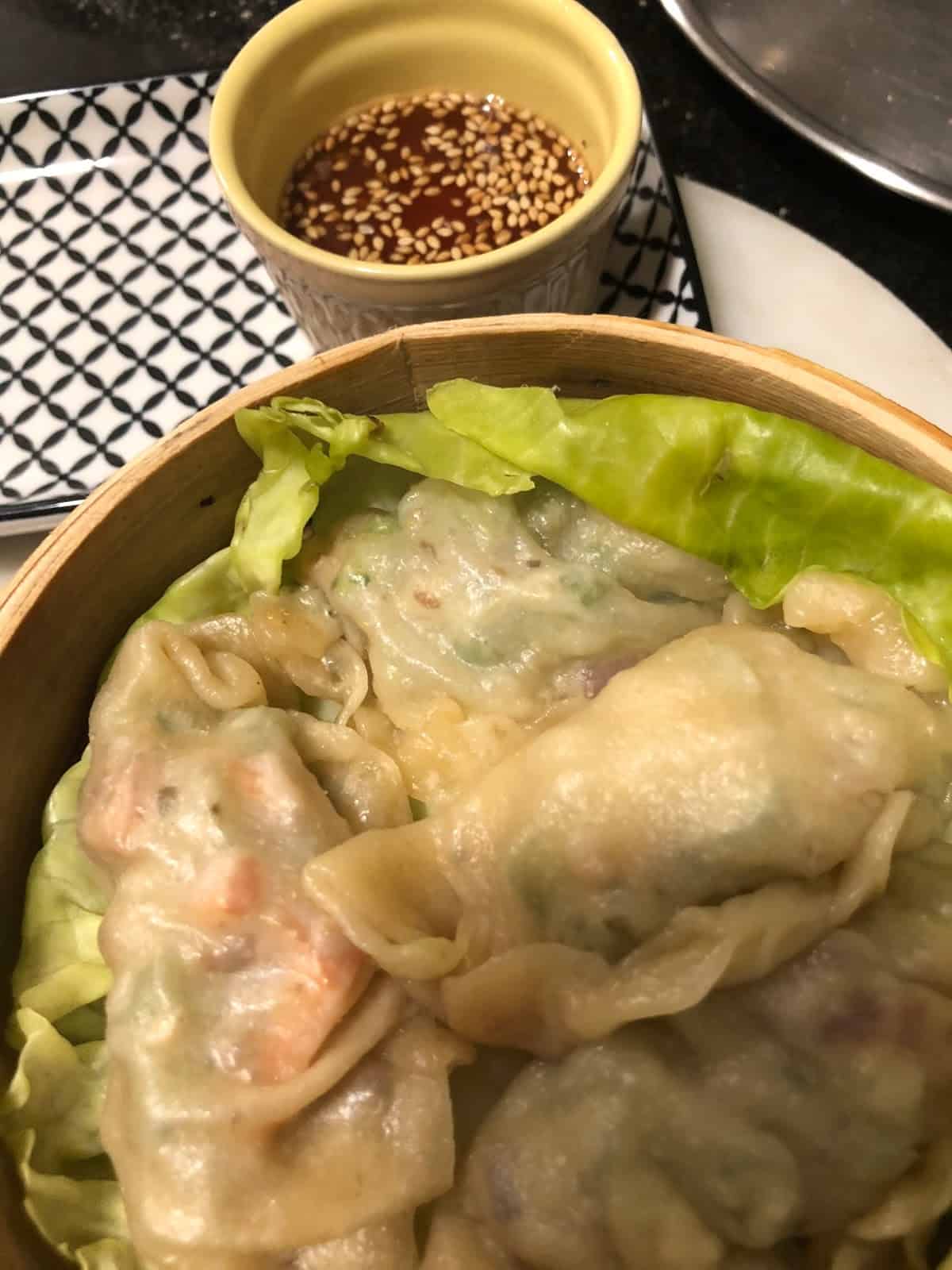 Pin
Similar steamed dishes on the blog are:
Moong Dal Spicy IdliUndlige (Akki Thari Kadubu) – GF Rice rava steamed dumplings
Eggless Wholewheat Steamed Chocolate Cake
Vegetarian Steamed Dimsums | Indo Chinese snack / appetiser | Vegan
Prep time – 30 mins ; Cook time including steam time – 15 mins ; Makes – 8 to 9 pieces
Ingredients:
Covering:
Wholewheat flour – 1/2 cup (1 cup = 200 ml)
Maida / All purpose flour – 1/2 cup
Salt – to taste
Oil – 1 TBSP
Stuffing:
Veggies – 1 cup (I used onions, shredded cabbage, grated carrots, broccoli, peas, cauliflower, beans)
Light Soya sauce – 1 tsp
Red Chilli sauce – 1/2 tsp
Ginger garlic paste – 1/2 tsp
Salt – to taste (pls. note that the sauces also have salt, so use sparingly)
Oil – 2 TBSP
Pepper powder – 1/2 tsp (or to taste)
Green chillies (minced) – 1/4 tsp (or to taste)
Method:
Covering : Sieve the flours, add salt and oil, mix well. Add warm water slowly and make a soft dough. Rest for a min of 30-45 mins.
Stuffing : In a wok, heat oil, fry the onions and ginger garlic paste on high heat, add all the minced vegetables (make sure all veggies are finely diced to ensure quick cooking), toss on high heat and add salt and sauces + spices. Let it cool down completely.
Line the bamboo steamer with parchment / banana leaves / large cabbage leaves. Keep aside.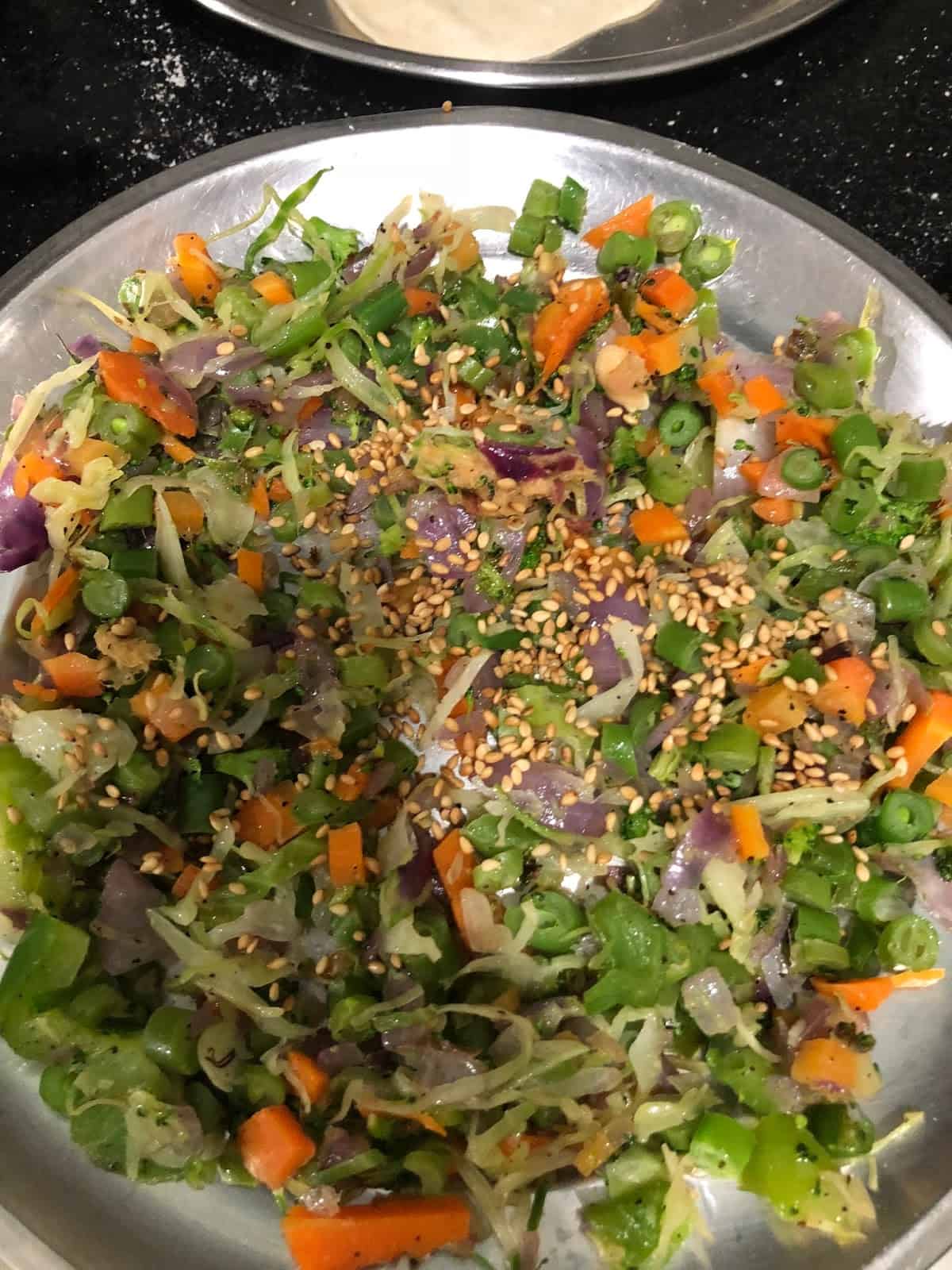 Pin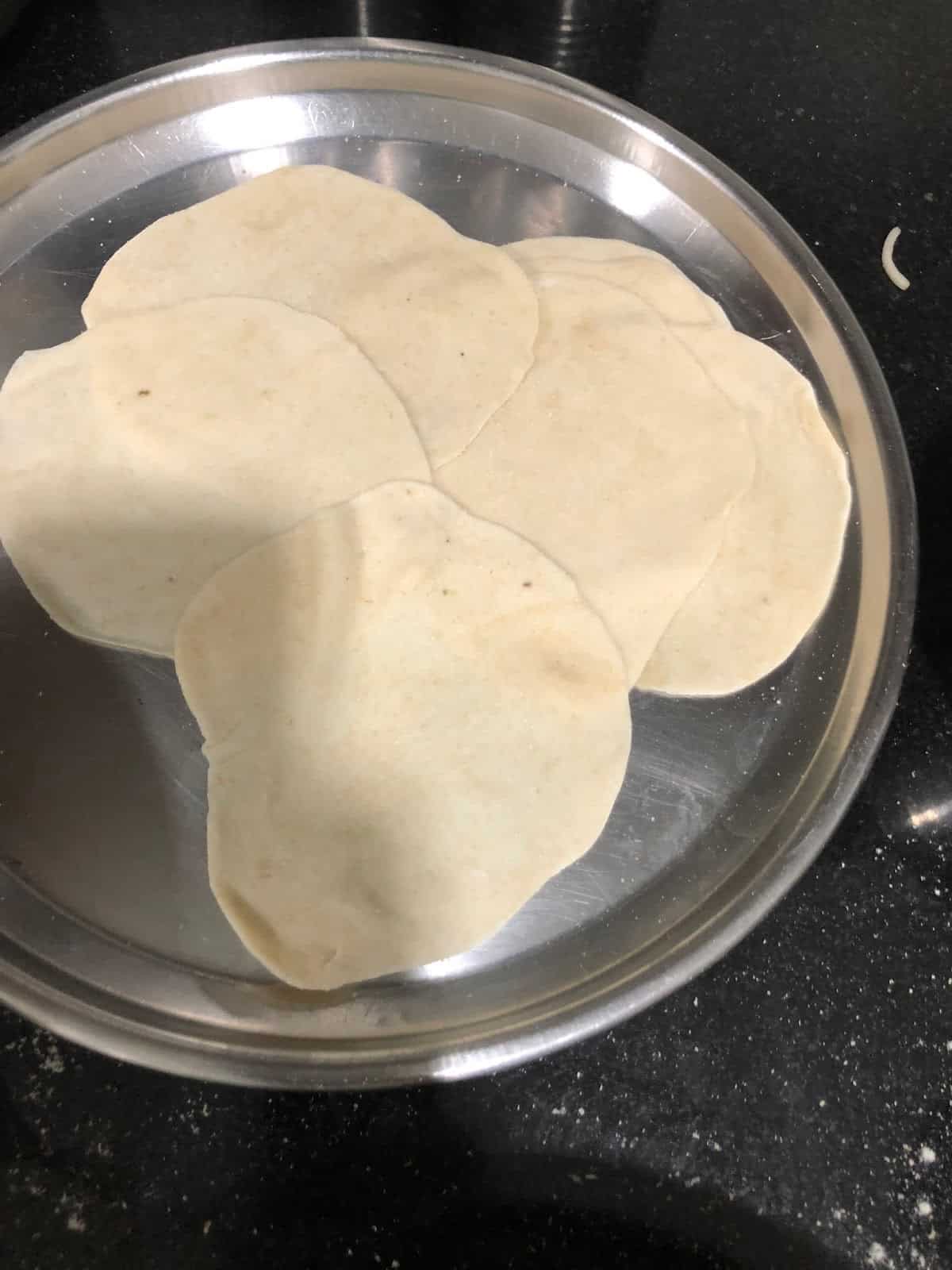 Pin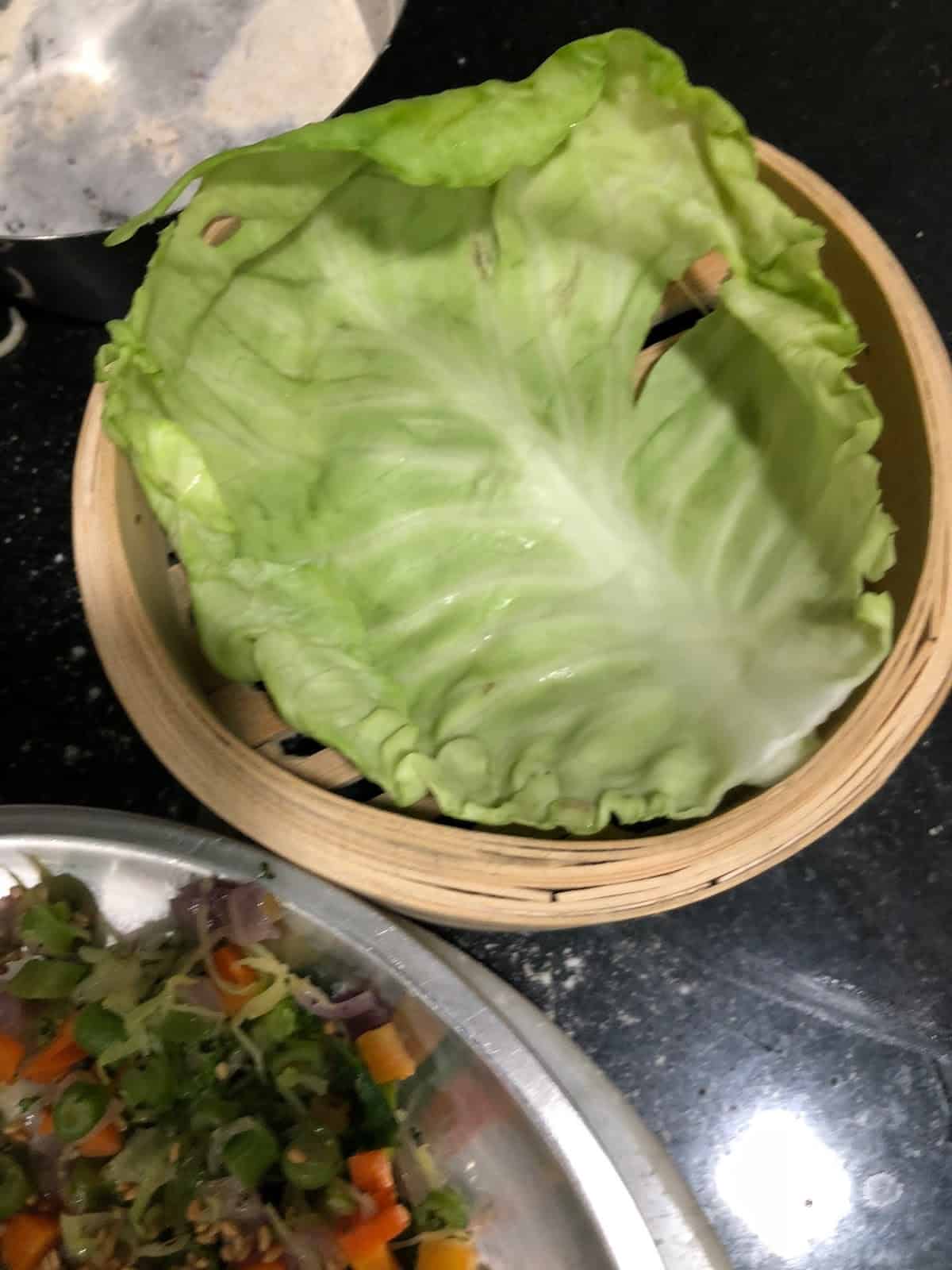 Pin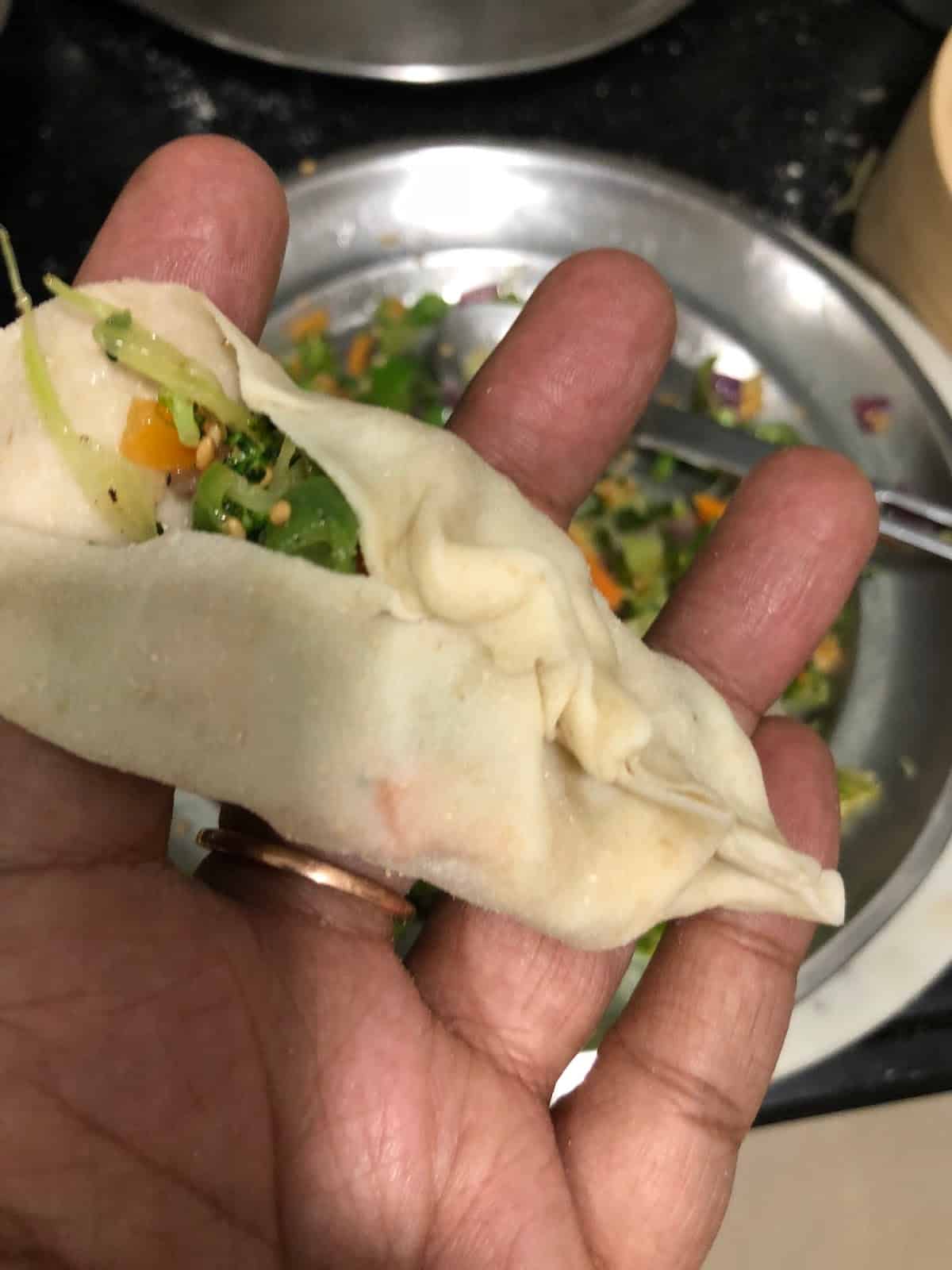 Pin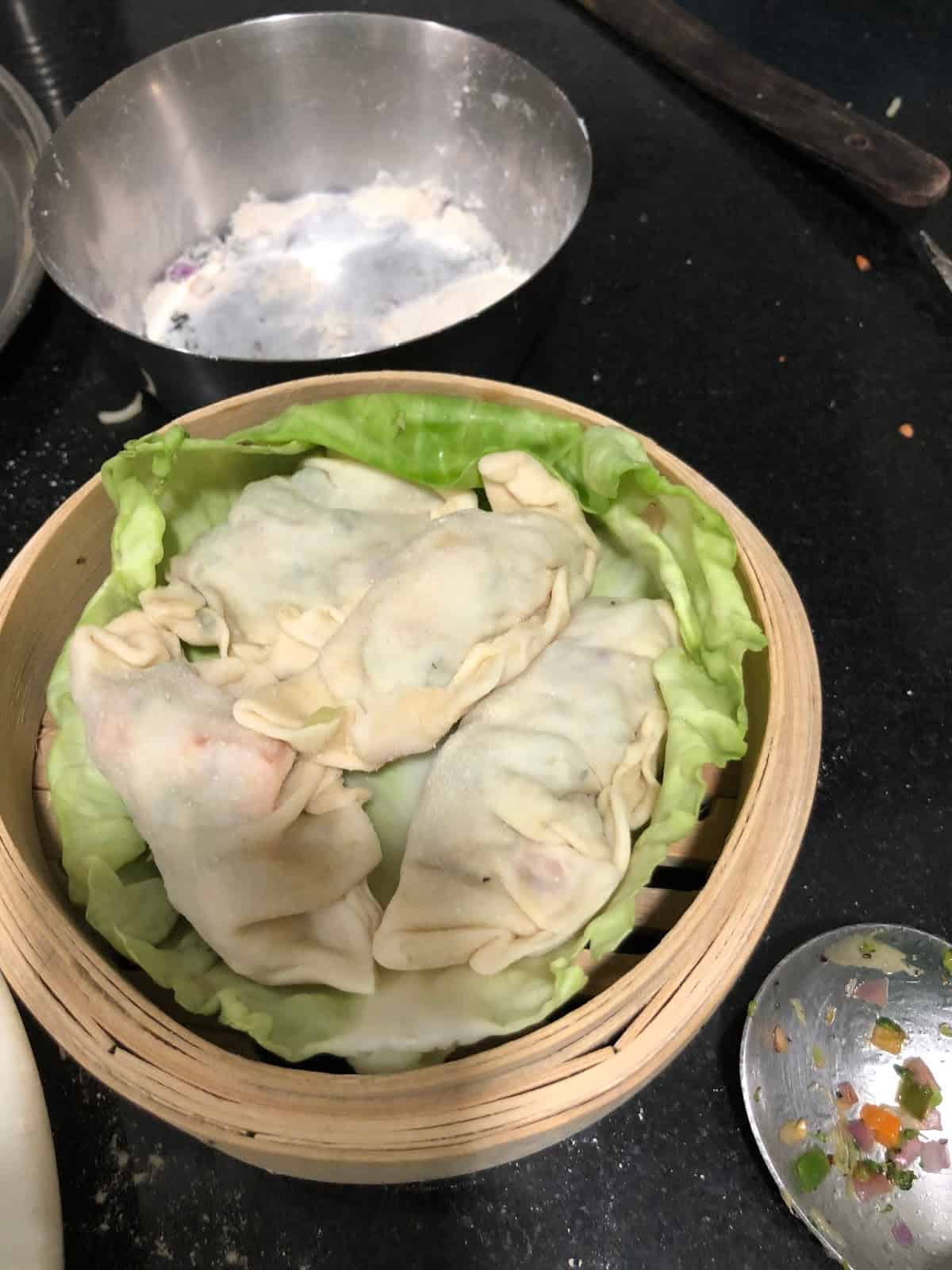 Pin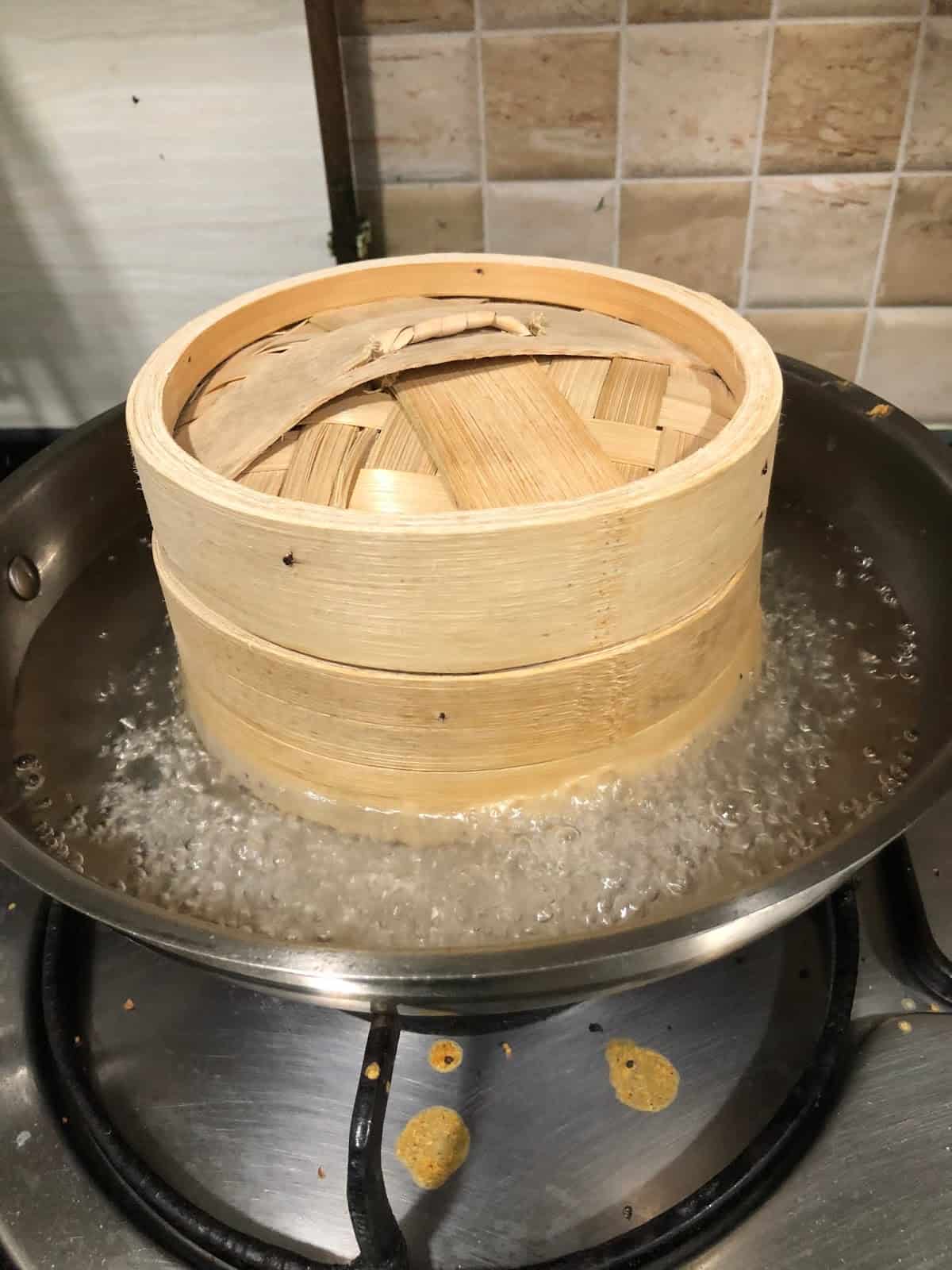 Pin
To make the dumplings:
Pinch out tiny portions of the dough, roll into real thin discs, add a tsp or two of the filing, shape into any shape you want (I tried the dumpling shapes quite successfully, and will better them next time). Repeat for entire dough. Gently place all the dumplings in the steamer.
Place the steamer over a pan with rolling boil hot water. Ensure that only the steam reaches the basket and doesn't touch the water directly.
Steam for 8-9 mins or till the dimsums turn translucent. Give them a resting time of 2-3 mins and serve with spicy homemade schezwan sauce.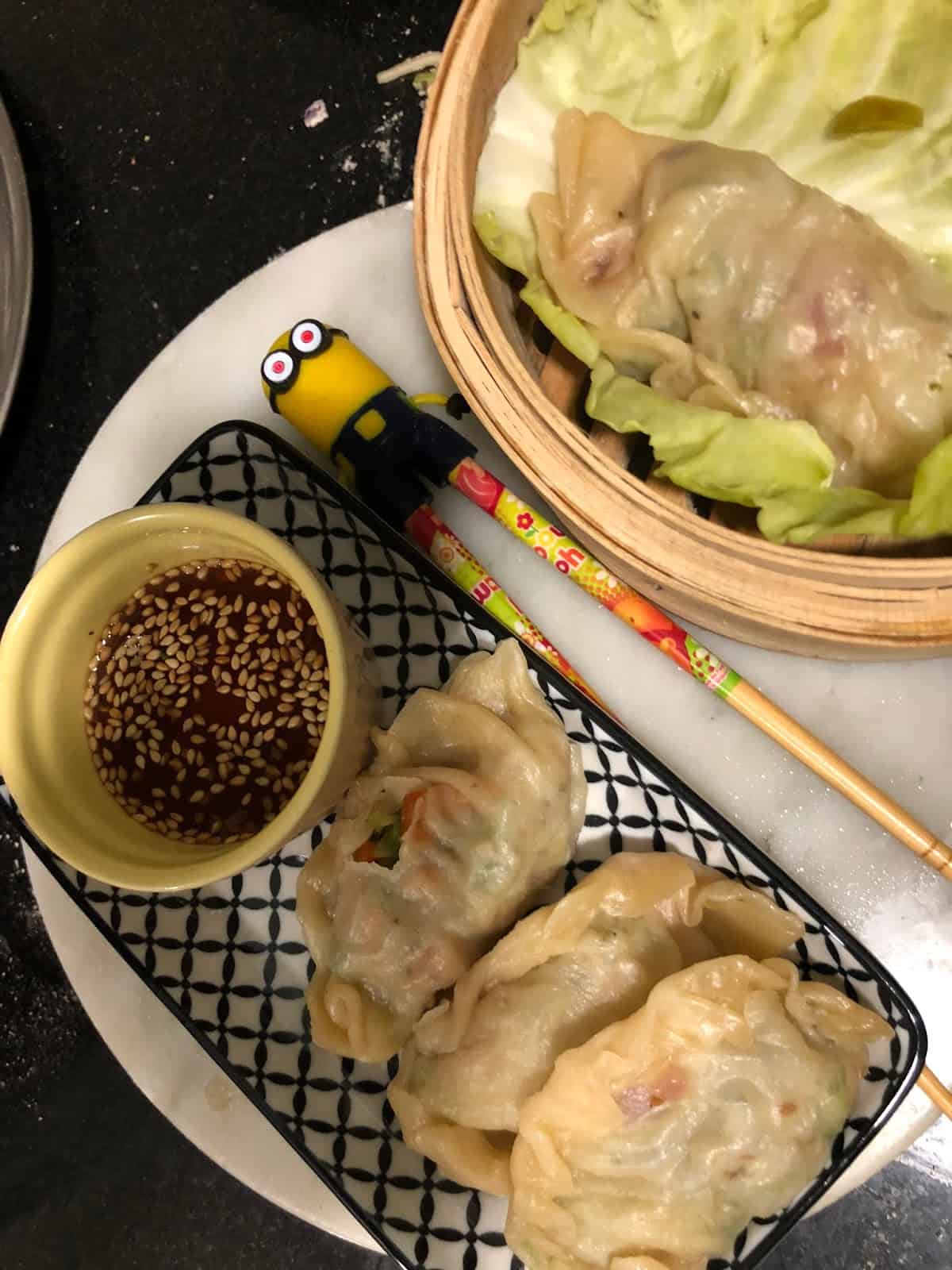 Pin
Sending this to BM#84 under Steamed dishes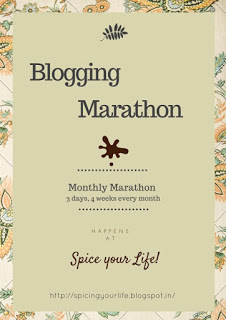 Pin