Whats
not to like about Chocolate and nuts ? Well if the two come together in a quick
to make and No-bake Chocolate nuggets, they disappear like magic.. even my Lil
angel was licking her fingers and asked for seconds, just like her elder sis
:-))
Fuss
Free. Chocolate. Nuts – Its that simple. Do try it out as this makes its way to BM # 46
under Nuts and Legumes theme and
Valli's event – Kids
Delight Lunch Box with Nuts and Legumes .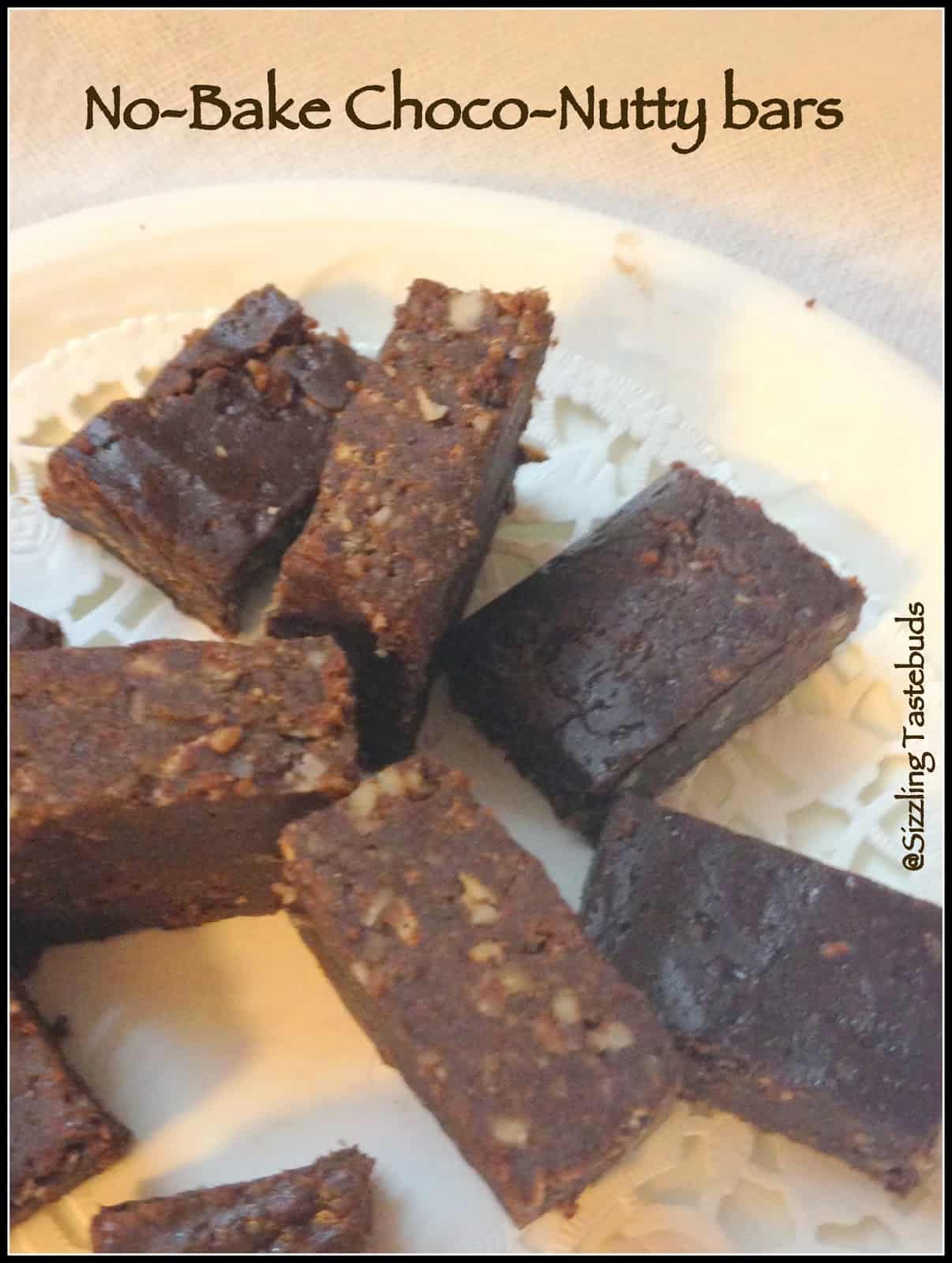 Pin




Prep
time : 15 mins | Cook time : 15 mins

Freeze
time : min 1 hour

Makes
: approx 250 gms of Choco Nut bars (about 20 medium pieces)

Ingredients:
Marie
biscuits – or any sugarfree or low sugar biscuits – 10 Nos (cookies is not
suitable)
Cooking
Chocolate – I used Morde – 100 gms
Walnuts
– 50 gms
Almonds
– 100 gms
Pistachio
and Cashew – 50 gms (total)
Butter
– 50 gms
Milk
– 1/3 cup (I used less than this)
Powdered
Sugar – 1/3 cup
Vanilla
Essence – 1/2 TBSP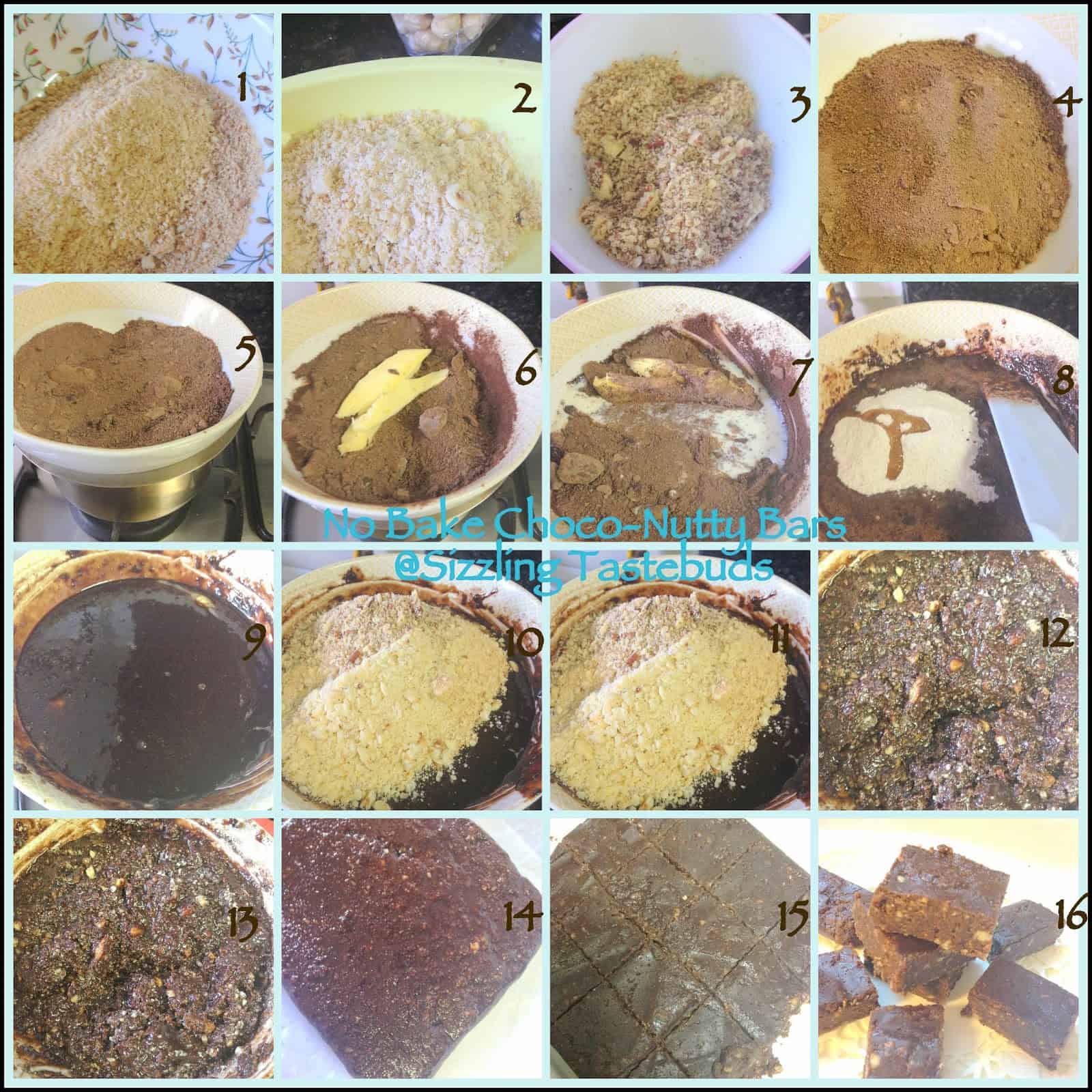 Pin

Method:
Dry
Roast all the nuts individually for 3-4 mins each. Cool and powder separately.
I let it be a lil chunky so they have a bite. Powder the biscuits too
separately (I put them in a ziploc and used the rolling pin to crush them)
Grate
Chocolate finely. (I made pieces of the frozen chocolate and blitzed it in the
spice grinder in spurts till I got a fine powder).
On
a double boiler, melt the chocolate , milk and butter together for 4-5 mins
till you get a glossy ganache kind of mixture. Tip in the sugar and vanilla
essence and take it off the flame.
Now,
add the ground nuts one by one and mix slowly till you get a thickish mass.
Spread on a greased and lined plate.
Set
aside till room temperature. Mark the pieces out with a greased knife.
Set
in the refirigerator for 45 mins – 1 hour (this wait is killing, but totally
worth it – dont rush this stage).
Once
the pieces begin to peel away, cut out pieces and serve immediately.
Keeps
under refrigeration for upto 1 week – 10 days.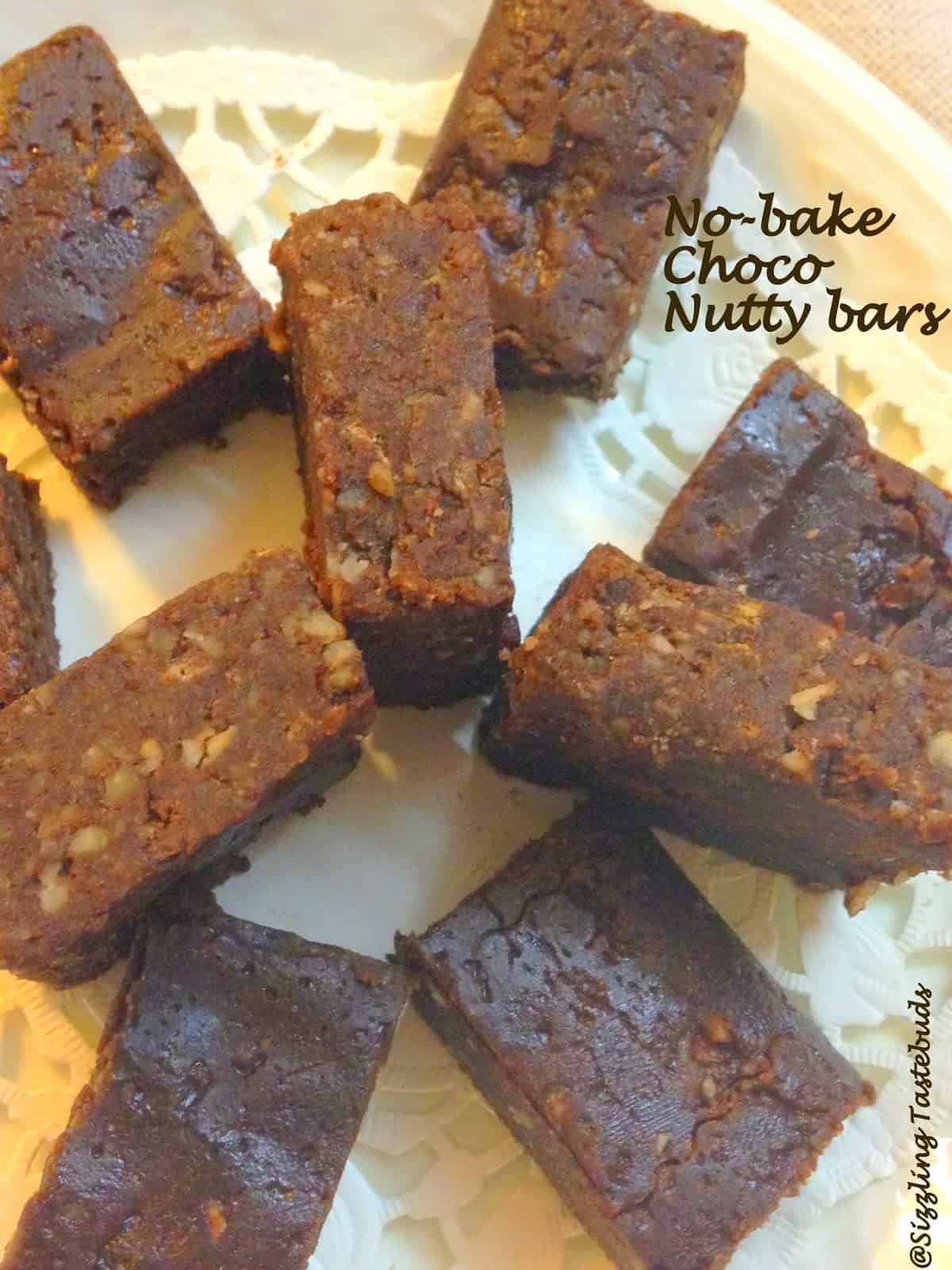 Pin