The last under seasonal produce is using two of our favourites – cauliflower & green peas. Both are abundantly available in winter and are freshest when used immediately. My local green grocer got some tender peas and fresh cauliflower and we had to make this immediately. Altho I make this thru the year with frozen peas, there's something about fresh produce that makes you go for that second helping.
Gluten free, vegan and simple – this is a side dish that's a sure family favourite and pairs well with dal+rice or even Rotis/ Chapatis / phulkas. This can be made ahead & refrigerated in bulk too for those living alone, and re-heated in small portions over the week.
Hope you enjoyed the seasonal produce theme this week with Paneer Pudinawaale & Methi-Aloo Paratha.
Prep time : 10 mins, cook time : 10 mins, Serves : 2
Matar Gobhi Sabji – vegan, gluten free side dish

you would need:
Cauliflower – cut into medium sized florets – 100 gms
Fresh peas – 50 gms
Potato – 1 large (about 40 gms) – opt.
Onion – 1 medium
Tomato – 1 medium
Jeera (cumin seeds)- 1/2 tsp
Green chilly – 1 no (slit or minced)
Ginger – 1/2 inch
Salt – to taste
spice powders : turmeric, red chilli, garam masala, jeera (cumin powder) – to taste
Oil – 1 tsp
Garnish : coriander leaves + lemon juice (opt.)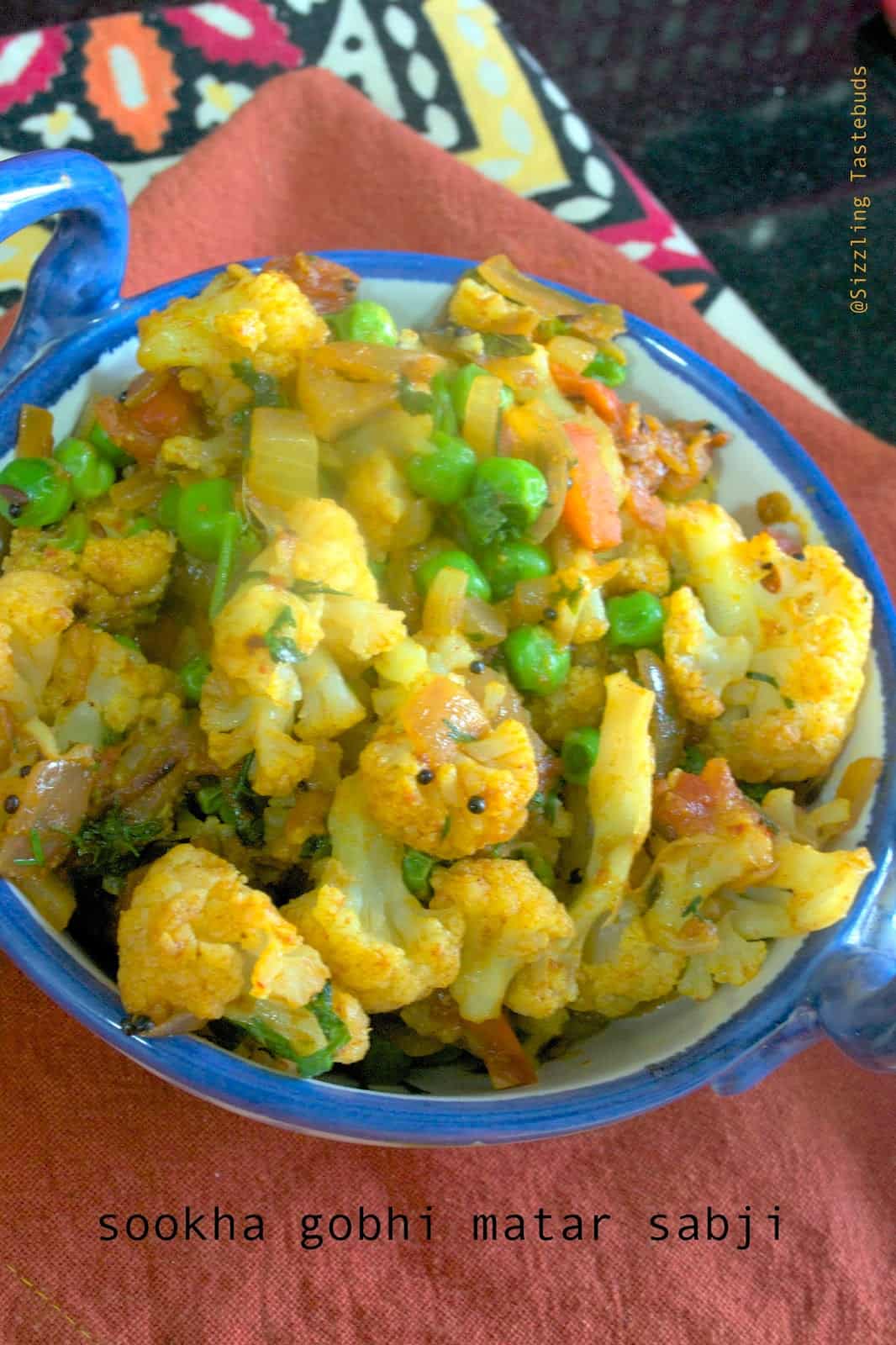 Pin



Method:
Wash, chop & Par boil peeled and cubed potatoes, peas and cauliflower for 6-7 mins. They should be 80% done. I usually pop these three veggies into the microwave with a pinch of salt for 5-6 mins.
In a pan, add oil, splutter jeera. Add the onions and chilly., saute, add turmeric, ginger and saute again till onions turn translucent
Now add the chopped tomatoes & saute till tomatoes turn soft. Add salt at this stage.
Add the spice powders and the par boiled veggies, sprinkle very little water and cook covered for 4-5 mins till the veggies are done (avoid shaking or tossing them repeatedly – they would lose their shape and texture).
Check for salt and spices. Adjust if needed
Serve hot garnished with coriander leaves & lemon juice
Sending this to BM # 71 under "Seasonal Produce" Theme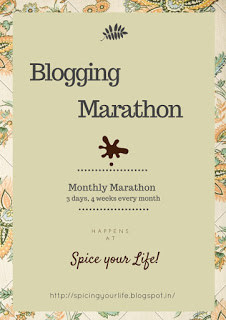 Pin