As I sit to write this post, I must admit it has been an unusual Monday Morning (with all its blues intact). I had little kiddo as she was unwell, and all of a sudden she woke up late, she cried to go to school, despite her fever !! Imagine my joy (and confusion – as the school bus had already left) that I would get the entire Monday morning to myself – to click and blog and do a million other things on a busy Monday morning ! Except that there was a caveat -as if to say she was doing me a favour by going to school – when she said, "Amma , would you please pick me up from school instead of the bus and I want to take home food for my snack today?" Well, along with the missed bus, now I was to pack a snack too ?
Breakfast was on the go with a hurriedly put together ill-shaped dosa that she munched in the auto, and although she was ill, she didn't want to miss meeting her friends and off we rushed through the morning stuff, praying that the Autorickshaw would beat every traffic light … and reached the school with just 1 min to spare before the gates were closed !! Talk about one crazy morning, and it's almost time now as write this, to head to school to pick up the little lady.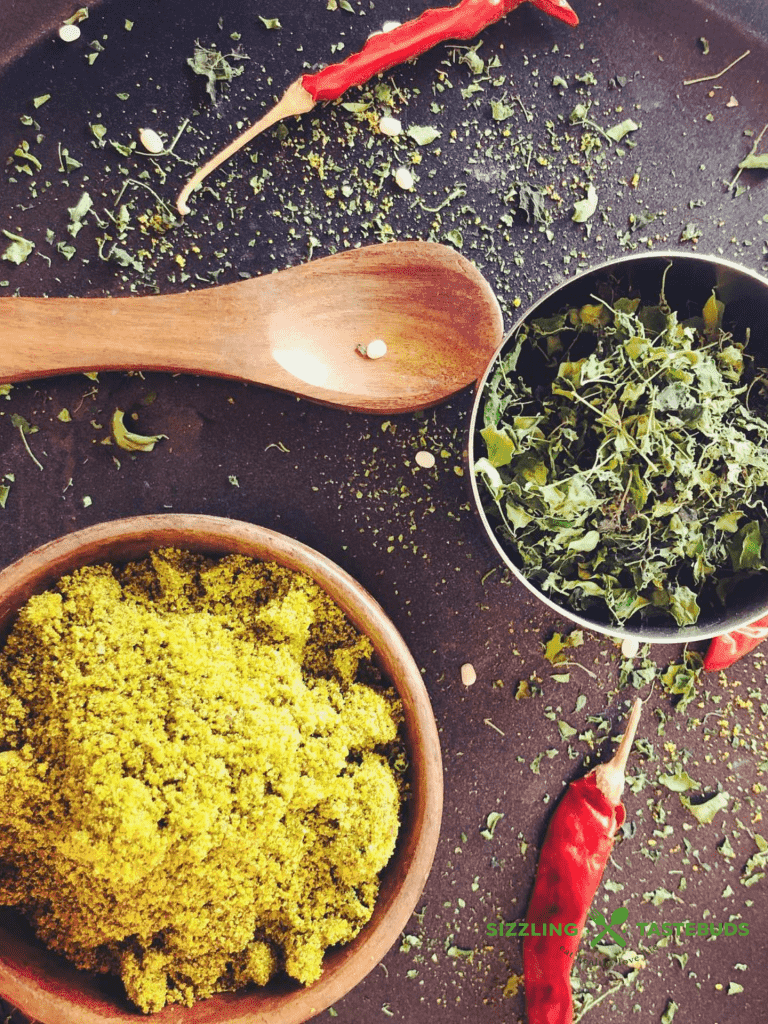 Moringa Spice Powder| Murungai Molagapodi
Like the turmeric latte, Moringa is now a globally accepted SuperFood (our grandmoms knew better so as to include the leaves in Drumstick leaves Adai, Keerai Vada, Soups (Moringa soup recipe coming up soon!) or add the veggies to the Tiffin Sambhar served with most South Indian Breakfasts ( Idli / Dosa Or Uttapams / Pongal / Vadai). Containing more Iron per serving than Spinach, its often given to lactating mothers too.
Moringa as a super food!
When I recently asked on my Instagram page on what else could be made with a batch of fresh Moringa leaves that I had chanced to buy, there were so many new ideas, and one of them particularly interested me – spice powder / Molagapudi to go with idli / dosa.
So, that's what it was – a new condiment to the spice-powder-loving-family that we are. And makes what to serve with Idly or dosa a no-brainer. I adapted the same method as my Pudina Chutneypudi and made this. Its a keeper and be sure to make small batches to keep the flavour intact.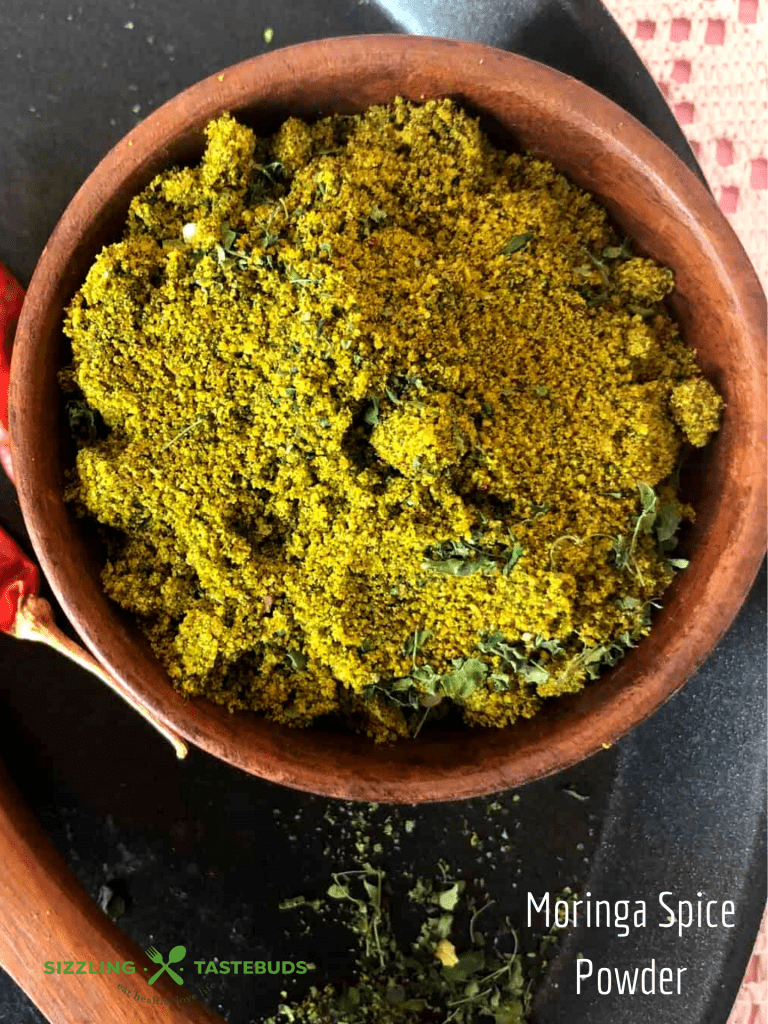 Let's get to the recipe now – Moringa Molagapudi – a GF, Vegan , spice powder as a condiment to go with Idli / Dosa/ Uttapams or even plain steamed rice
Cuisine : South Indian, Course : Condiments, Spice level – Medium to high
Prep time – 15 mins, Cook time – 15 mins, Makes – 200 gram of Spice Powder
PIN FOR LATER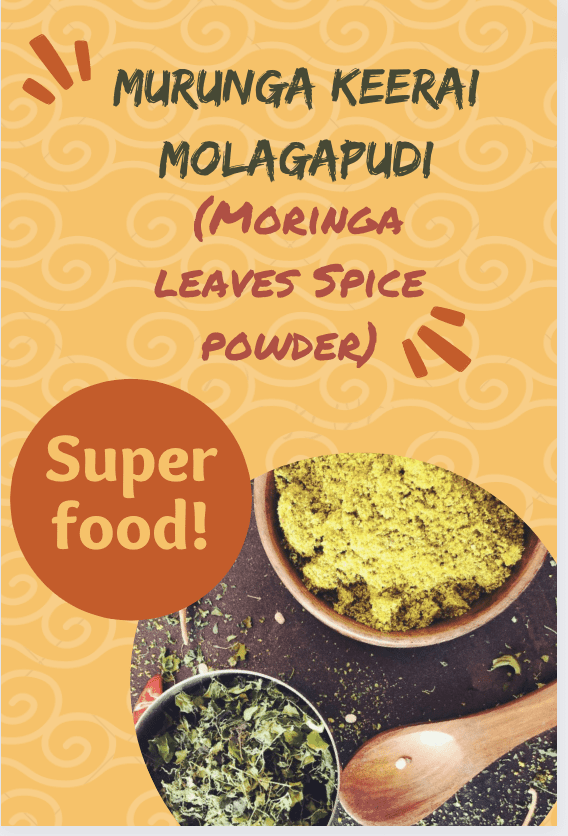 Ingredients to make Moringa Molagapodi:
2 cups Moringa leaves (packed, 200 ml = 1 cup)
1/2 cup Split black gram (Urad dal)
10 Dry Red chillies (adjust spice)
1/4 tsp Asafoetida (or a generous pinch, skip for GF)
2 tsp Sesame oil (to fry the spices)
1/4 Dry Coconut / dessicated coconut (optional but recommended)
1 tsp Salt
1 tsp Grated Jaggery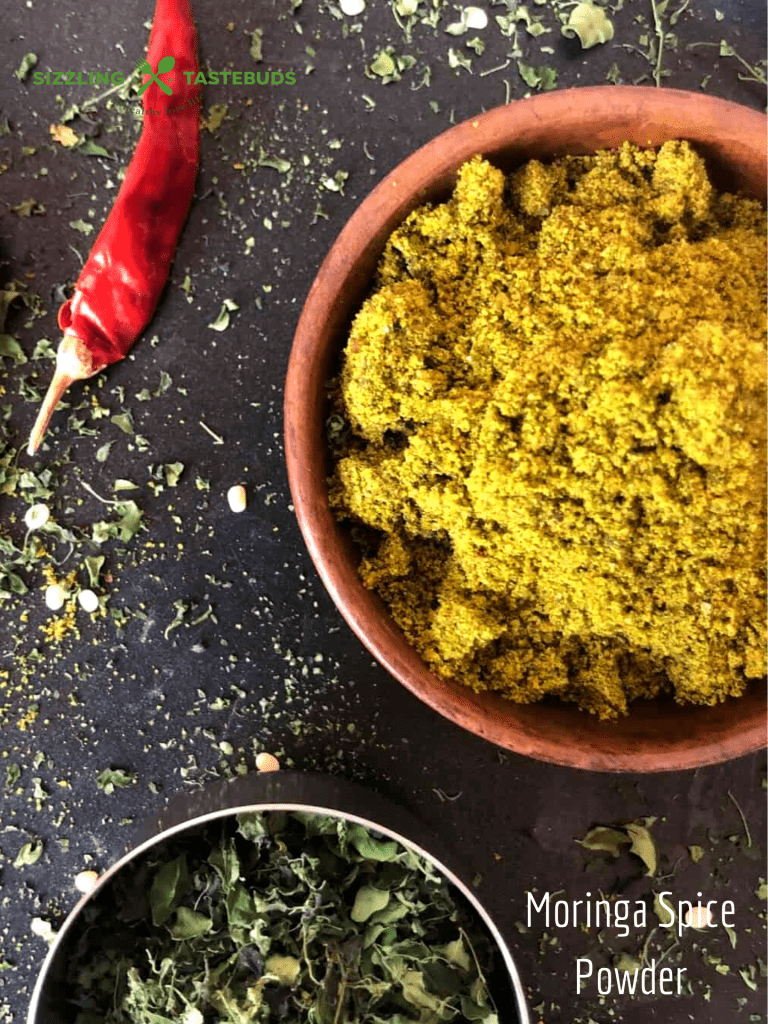 How to make Moringa Molagapodi:
On a low flame, dry roast the washed and completely dry moringa leaves till slightly crisp (Tip : sundry the leaves like I did for a day or two and u can use it directly without dry roasting). Remove leaves from pan after dry roasting them
add oil to the pan and dry the dal and chillies one after one till the dal turns golden brown. Switch off the flame and add the dry copra and saute for just a min. Cool the mixture completely.
Now grind leaves + spice mix in batches in a coffee grinder or a small jar. Add salt and jaggery , adjust spices.
Store in an airtight container

Similar spice powders on the blog you may like
Flaxseed Molagapodi
Flaxseed Molagapodi or Flaxseed Spiced Lentil Powder is a spicy condiment made in South India. It is served with Idli, Dosa, uttapams or with steamed rice.  
Check out this recipe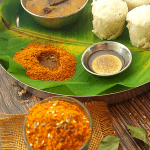 Navaratri Sundal Podi + how to make Karamani Sundal using Sundal Podi
Sundal Podi is a ubiquitous spice powder mix used to season Sundal (or legume Stir fry). It can also be used in vegetable stir fries as an aromatic seasoning.
Check out this recipe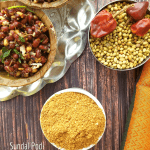 Poondu Podi (Garlic flavoured spice powder)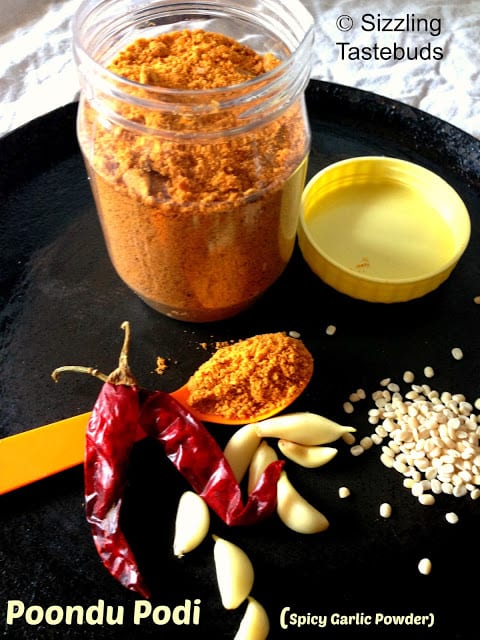 Pudina Chutneypudi – Mint based spice powder
(Chutneypudi is a generic Bangalore term for a condiment / spice powder that can spruce up anything from Rice to Upma to akki rotti (flattened spicy rice bhakri) to paratha or bread and anything in between :p)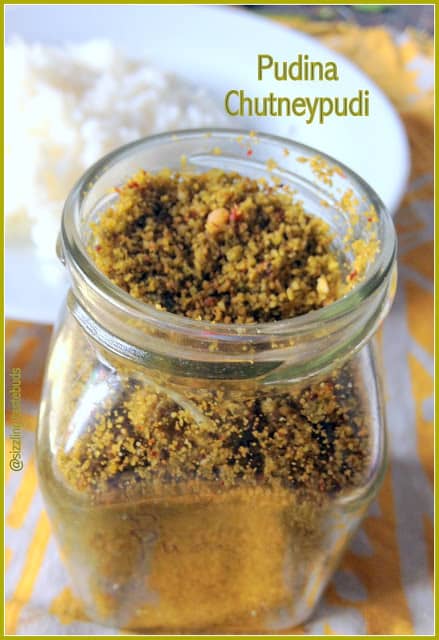 Godhi Chutneypudi (chutneypudi made with wheat kernels)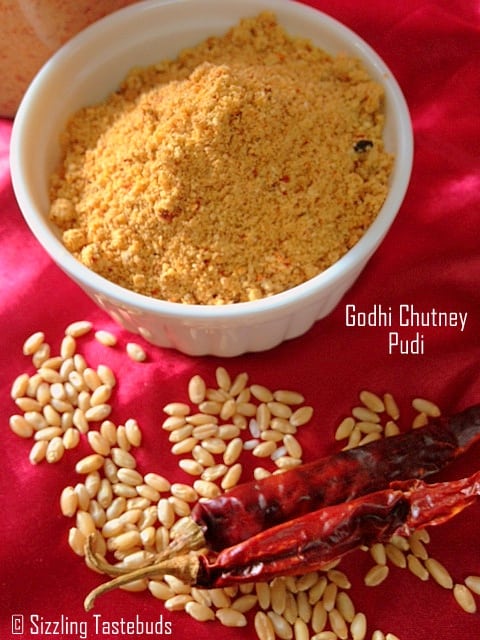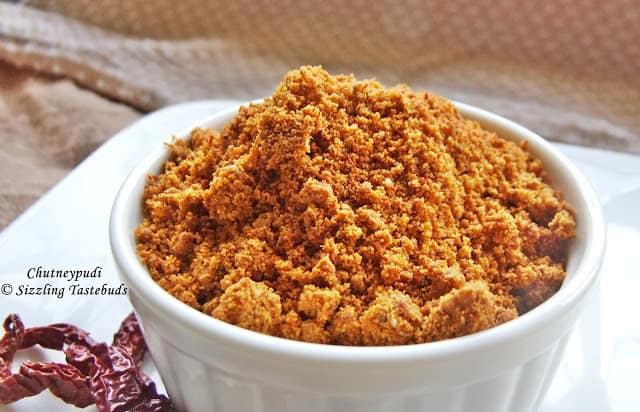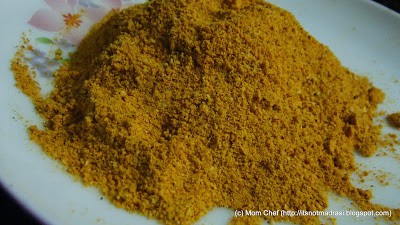 Paruppu Podi (mixed lentils spice powder)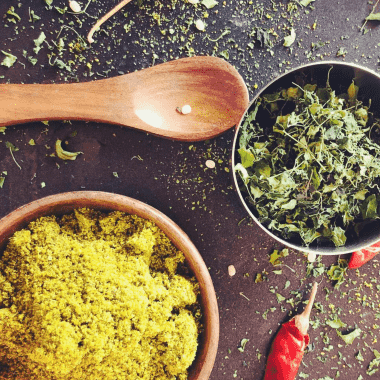 Moringa Spice Powder | Murungai Keerai Molagapodi
Moringa Spice Powder | Murungai Keerai Molagapodi is a spice powder/ condiment made with mixed lentil & super food moringa leaves. Served with Steamed rice or Idli-Dosa
Equipment
Thick Bottomed Pan

Dry Grinder
Ingredients
2

cups

Moringa leaves

packed, 200 ml = 1 cup

1/2

cup

Split black gram

Urad dal

10

Dry Red chillies

adjust spice

1/4

tsp

Asafoetida

or a generous pinch, skip for GF

2

tsp

Sesame oil

to fry the spices

1/4

Dry Coconut / dessicated coconut

optional but recommended

1

tsp

Salt

1

tsp

Grated Jaggery
Instructions
On a low flame, dry roast the washed and completely dry moringa leaves till slightly crisp (Tip : sundry the leaves like I did for a day or two and u can use it directly without dry roasting). Remove leaves from pan after dry roasting them

add oil to the pan and dry the dal and chillies one after one till the dal turns golden brown. Switch off the flame and add the dry copra and saute for just a min. Cool the mixture completely.

Now grind leaves + spice mix in batches in a coffee grinder or a small jar. Add salt and jaggery , adjust spices.

Store in an airtight container