Cook under 30 mins / Quick Cook dishes : thats the theme for this week's Blogging Marathon which could feature any main course or side dish. So after Jain style Corn Palak Curry, Menthye Bataani Bhath, heres another quick to make and kid pleaser – Veg Fusili pasta in Tomato Sauce.
Technically a fusion dish, this was the first pasta dish that my little one ate. Both kids and the husband prefer tomato based pasta dishes to the white sauce, while I like the latter.
The veggies although optional, increase the fibre content and make it healthy too and a perfect way to sneak in extra veggies for kids 🙂
Hope you enjoyed this series of Quick Cook dishes.
Prep time : 15 mins | Cook time : 15 mins | Serves : 2
Veg Fusili pasta in Tomato Sauce ;
serving suggestions : Focaccia / Garlic bread sticks / Cheesy Spinach Tomato Bruschetta


Ingredients:
Pasta – any shape – I use Fusili variety- 1/2 cup
Olive oil – 4 tsp (divided use)
Mixed veggies – 1/2 cup (I used a mix of green peas, baby corn , cauliflower and potatoes)
Tomato sauce – 3 TBSP (I used Homemade Arrabiata sauce that I posted for Penne Pasta)
Pasta seasoning / Italian Seasoning – 1 tsp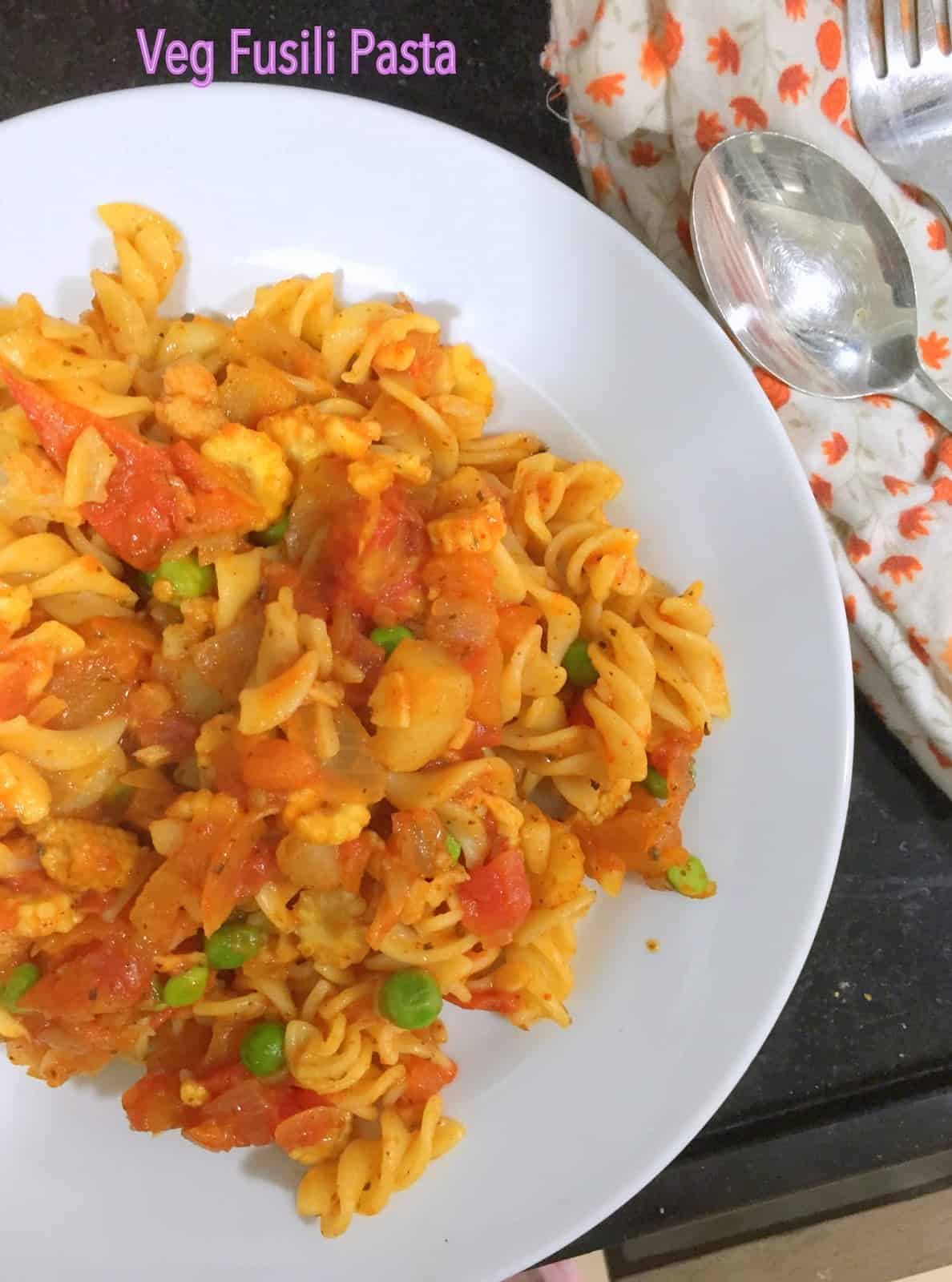 Pin

Method:
Cook Pasta as per pack instructions. Drain and spoon in a tsp or two of olive oil. Blanch all veggies with a pinch of salt and sugar. Drain
In a sauce pan, add oil and saute the blanched veggies, add the sauce and saute once more. Now add the boiled pasta, adjust seasoning and serve hot.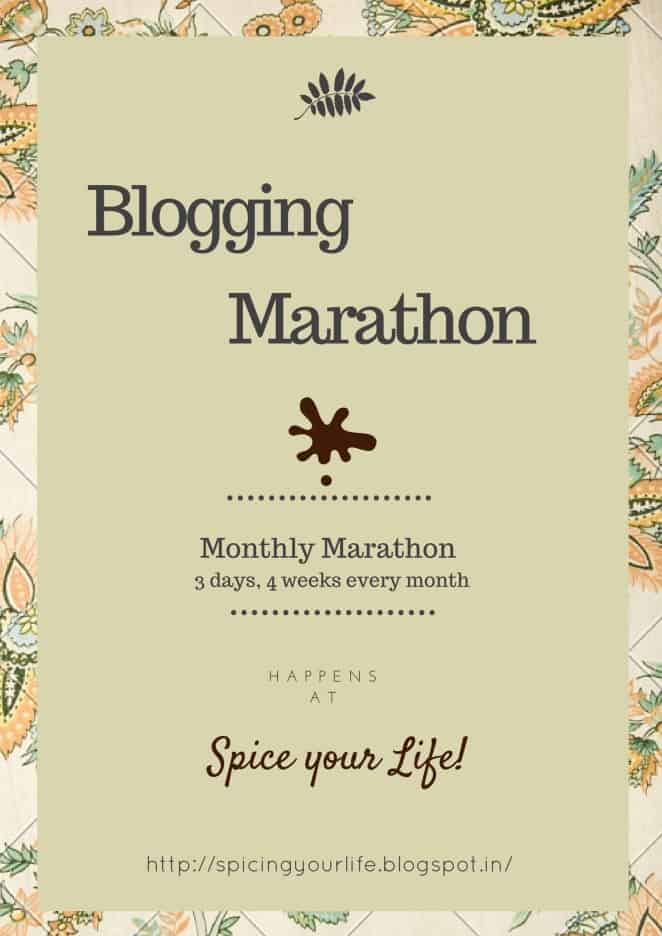 Pin

Check out the Blogging Marathon page for the other Blogging Marathoners doing this BM#62