Khichdi = comfort food. With the mercury soaring and me feeling all listless this week, this one pot meal – Moong Sprouts Khichdi – was not only super quick to make, but healthy and filling too. Accompanied by roasted papad and a dollop of freshly made ghee, I was good to go for the rest of the day. You may add any of the veggies to this yummy dish, and I added bell peppers, carrots, a handful of peas and onions too. 
If packing this meal for lunchboxes, add(like I did) a dash of garam masala and a cinnamon stick, and the wonderful aroma makes afternoon meals worthwhile.  For kids, you may also pack a bowl of yoghurt (curd) or raitha along with some pickle (older kids, esp) and there you have a complete meal by itself. Also, a super easy and hearty meal for Bachelors
This goes to:
My own event– CFK Sprouts – hosted by Priya
Healthy Eating event – HITS – by Sangee
Check out other Marathoners here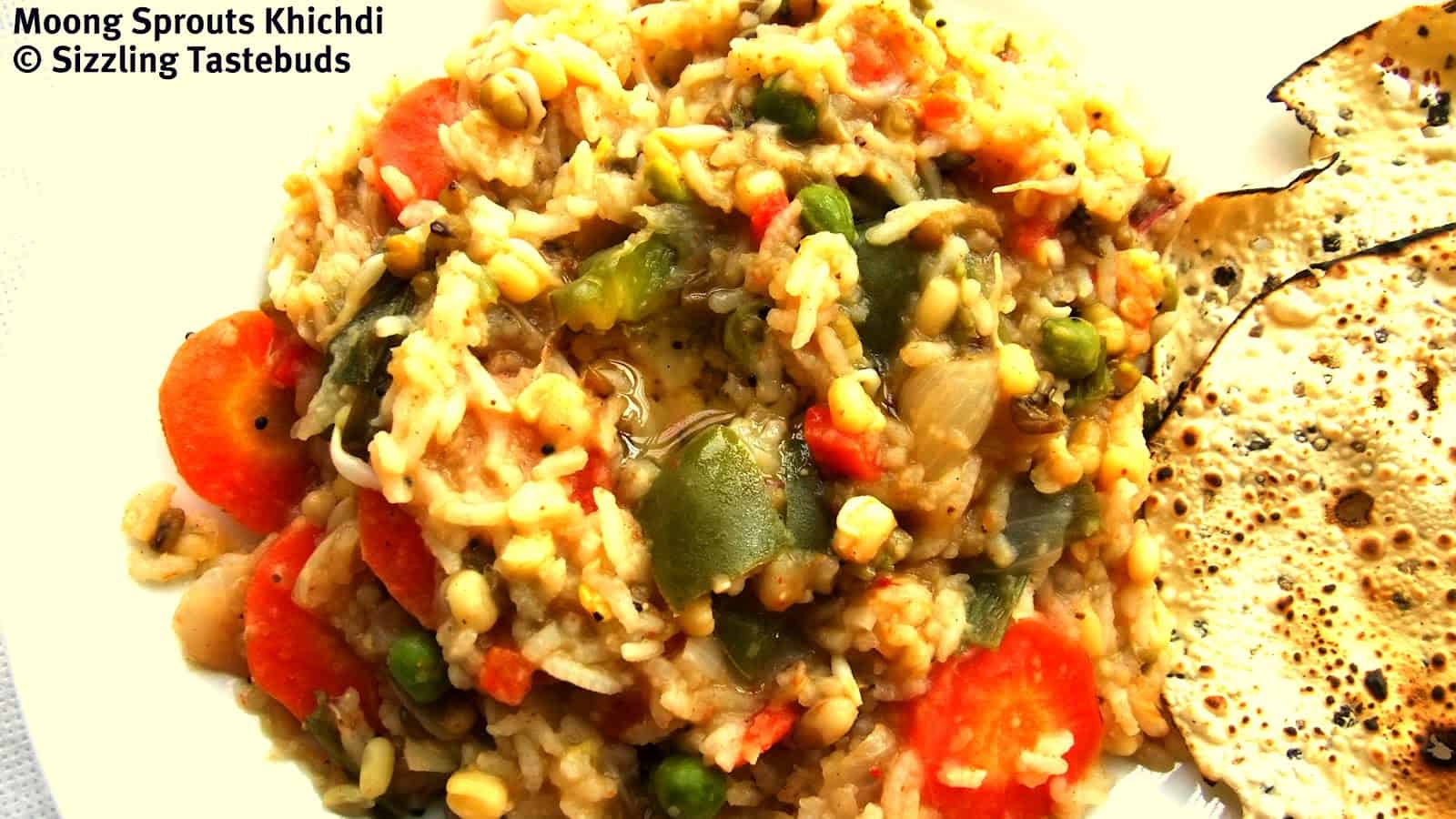 Pin

Prep time : 10 mins

Cook time : 10 mins

Serves : 3

Ingredients:
Short grained rice – ½ cup
Mixed veggies – 1 cup
Moong Dal Sprouts – ½ cup
Boiled Toor Dal – 4 to 5 TBSP
Salt – to taste
Oil – 1 TBSP
Ghee – 1 TBSP
Garam Masala powder – ½ TBSP
Seasoning : Cinnamon (1/2 inch stick), Cumin (1/2 tsp – optional)
Method:
1) In a pressure cooker / cooking utensil, heat oil. Add cinnamon stick , cumin and onions and fry for a minute. Then add rice and fry again for a minute. Now add veggies, cooked toor dal, salt, moong sprouts and mix well. Add 2 ½ to 3 cups of water and bring to a boil
2) Pressure cook for 2 whistles. Mix well. Add garam masala powder and ghee.
3) Mix well and serve with papad and raitha. Even plain curd works wonderfully well.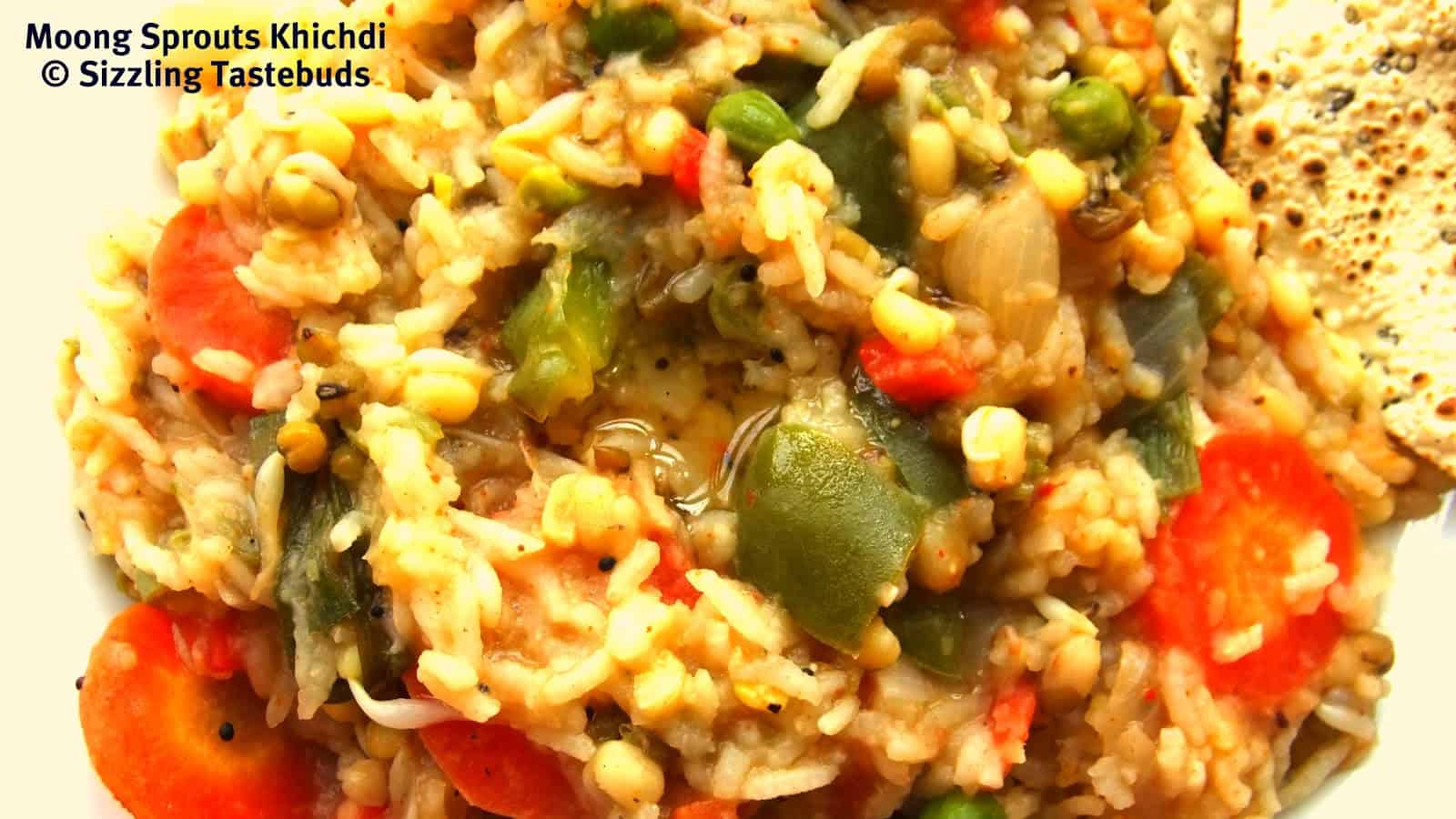 Pin