Gujarati food has always fascinated me : Be it the Edada , Cabbage Dhokla, Lauki Muthias or the evergreen Low cal Undhiyu, or the umpteen Thepla varieties, they capture me with their simplicity and various flavours that hit your tastebuds. Today's post is very dear to me for it was taught to me by an old Gujrati lady who lived in my building.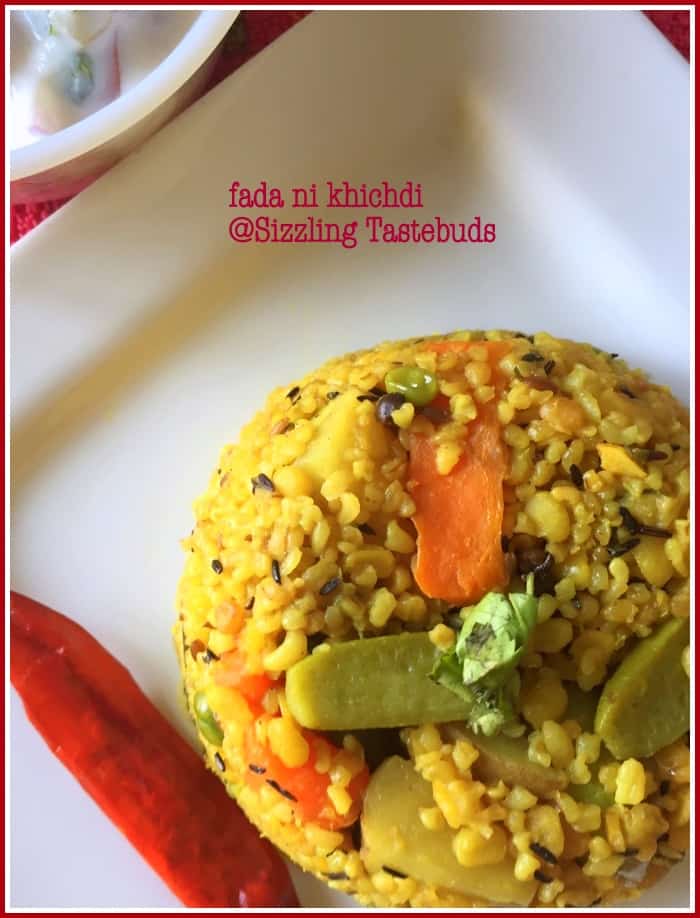 Pin
Consistency of this Khichdi is both runny and dry, and we like both versions. The taste doesnt vary, but there are some of us who do like the runny consistency better – perhaps coz its easier to digest especially considering Khichdi is consumed during convalescence or to ease out your digestion. Whatever the consistency, this is sure to tempt you with aromas, and you can cook this under 30 mins. Great for diabetics too, with all the broken wheat and veggies going in !
Like I mentioned in my Diabetic Mini Thali , we prefer Lapsi (Broken wheat / bulgur Wheat) to rice on most days, and this makes a perfect one pot meal. Like the Citrus Burst Salad, Broken Wheat (or any wholegrain for that matter) is also an anti inflammatory.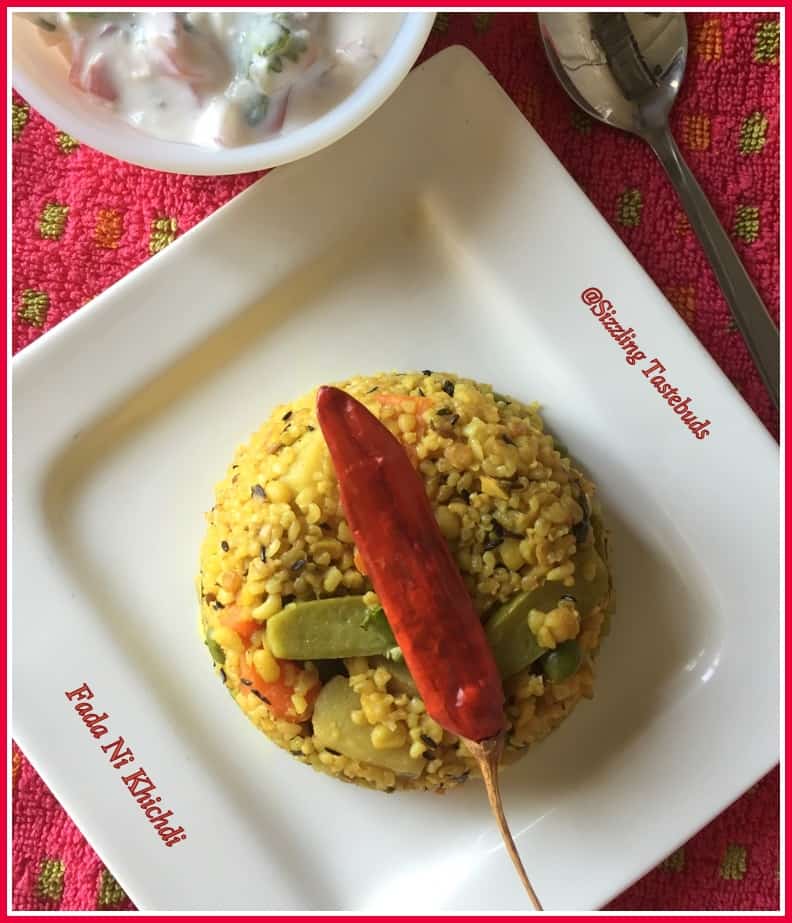 Pin
Prep time : 15 mins, cook time : 15 mins,
Cuisine : Indian, Course :Main course / One Pot Meal
Serving suggestions : Raita / Pachadi / Curd / Pickle / Papad.
Serves – 3
Ingredients:
Lapsi / Broken Wheat – 1 cup (240 ml)
Moong Dal / split green gram – 1/4 cup (You can use soaked whole green gram dal too)
Turmeric powder – 1/2 tsp
Garam Masala powder – 1/2 tsp
Ghee – 1 TBSP (divided use)
Chopped veggies : Carrots, French Beans, cauliflower, Gherkins , Potato, sweet potato, Peas, Shredded cabbage, minced bell pepper (You could use all or any of these) – 1 cup (240 ml)
Salt – to taste
Black pepper – 1/2 tsp (coarsely crushed)
Tempering:
Cloves (2), Cardamom(1), Cinnamon stick (1/2 inch), curry leaves (few), ginger (1/2 inch grated), Slit Green chillies (1-2), Jeera / Cumin (1/2 TBSP), Dry Red Chillies – 1 (halved) ; Hing / Asafoetida (1/4 tsp), Shahjeera (caraway seeds)- 1/2 tsp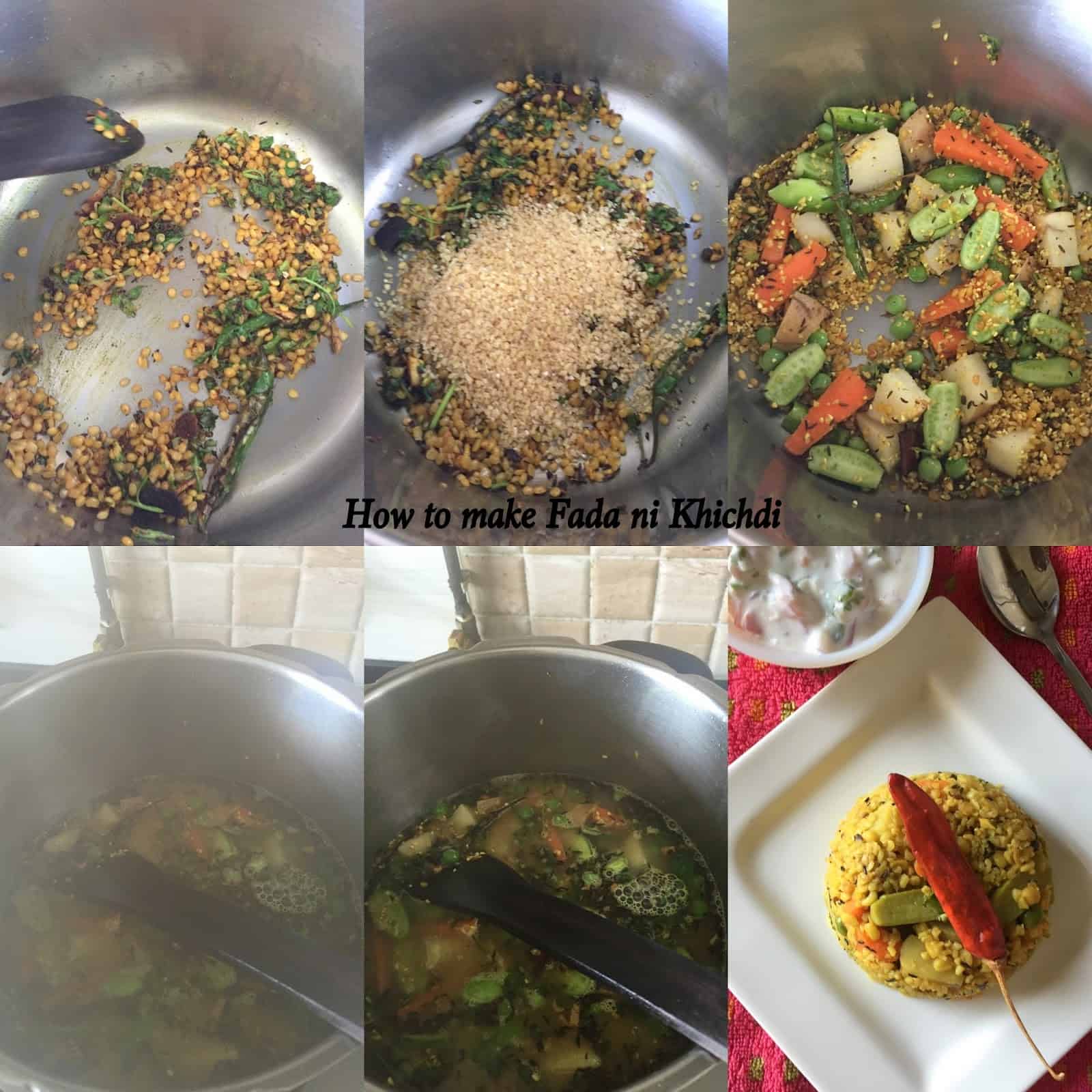 Pin
Method:
Soak the moong dal in warm water for 15 mins, Meanwhile, chop all veggies and keep aside.
In a small pressure cooker / pressure pan, heat half the ghee, Add all the tempering ingredients one by one and add the lapsi. Fry the lapsi in the ghee for 2 mins till a nice aroma comes out.
Now add the soaked and drained moong dal and fry for 1-2 mins.
Add the veggies and saute again for 3-4 mins and add salt. Add the turmeric and garam masala powders.
Now add 2.5-3 cups of water for a slightly runny khichdi or 2 cups of water for a grainy khichdi. Pressure cook for 2-3 whistles. Let the pressure come down on its own.
Now add the black pepper , stir. Check for salt and spices and serve immediately. Its best served hot.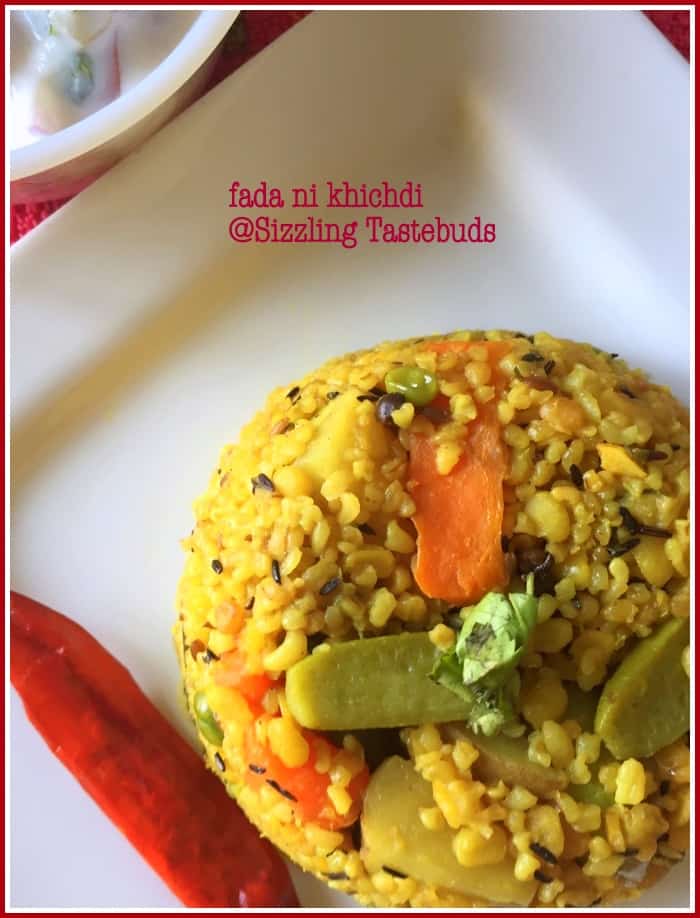 Pin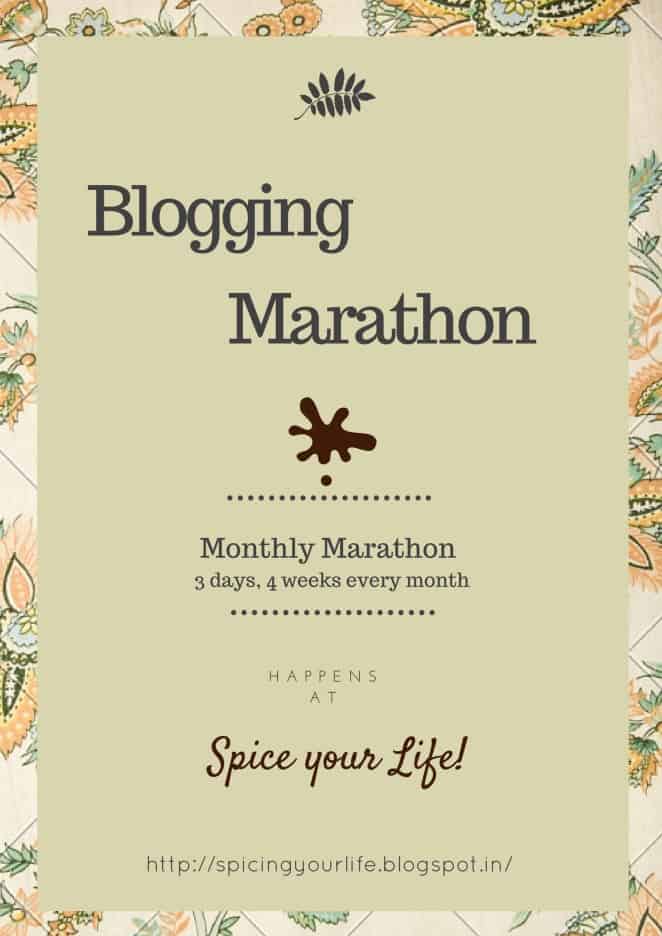 Pin
Check out the Blogging Marathon page for the other Blogging Marathoners doing this BM#61