They say classic brownie recipes are not to be tampered with. I didnt. And we loved them (although not a fan of dark chocolate at all, these were very tempting). My husband and kids are fan of really dark chocolate (the elder kid even venturing upto 95% cocoa dark chocolate). We had a small celebration at home when the elder kid scored great marks in her exams , and what better treat than to treat them with Sinful Dark Chocolate Brownies.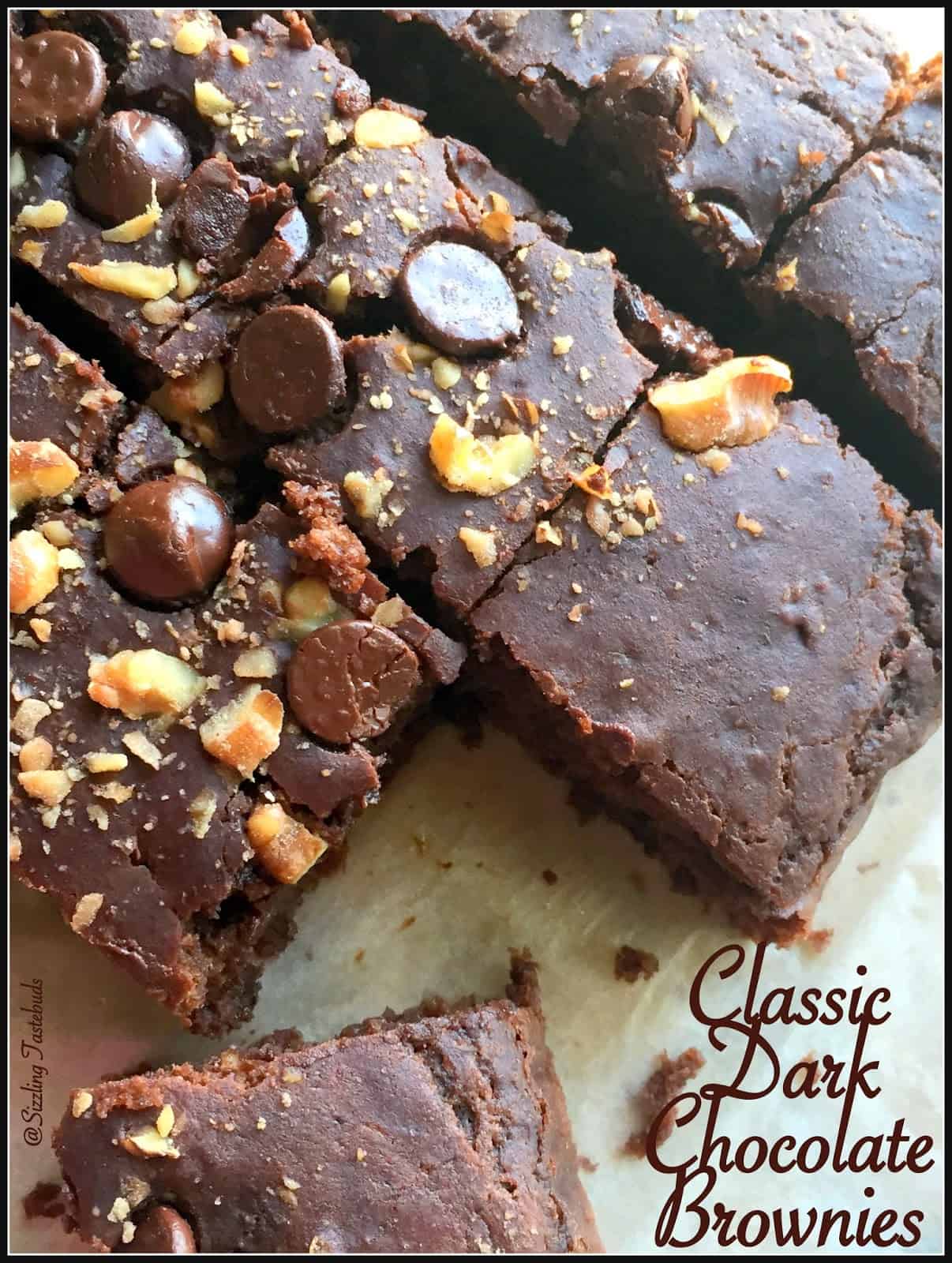 Pin

I have made Eggless Multigrain Chocochip Sizzling Brownies , Vegan Choco crinkle walnut brownies & Low fat Eggless Brownies in the past. So this yummy recipe joins that treat. Make it for #Xmas or any other #party at home – am sure you would love any of the treats!!

Adapted directly from the Ghiradelliwebsite itself, this was a treat fit for chocoholics. Only change I made was to sub some of the butter with coconut oil (yes!!) and also substitute the eggs with yoghurt. Compared to Lindt, I think I quite like Ghiradelli better (and I am not even a chocolate lover). Well, dont delay. If you have a batch of dark chocolate, and love those late night treats, make a batch for yourself and watch it disappear rather quickly 🙂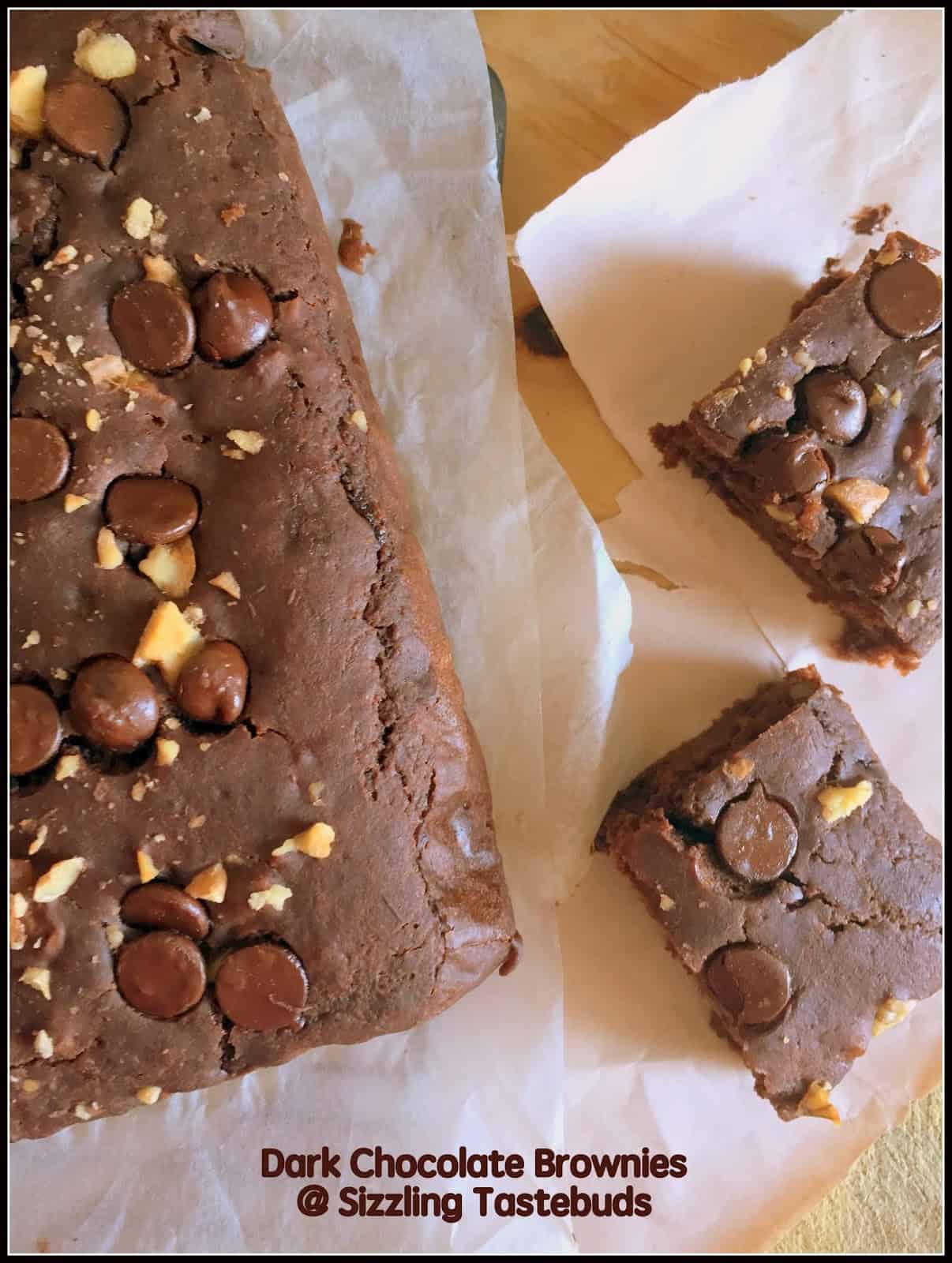 PinPin
Sending this to Day 3 of Bakeathon.  
Join me and other bakers to check whats been baking 🙂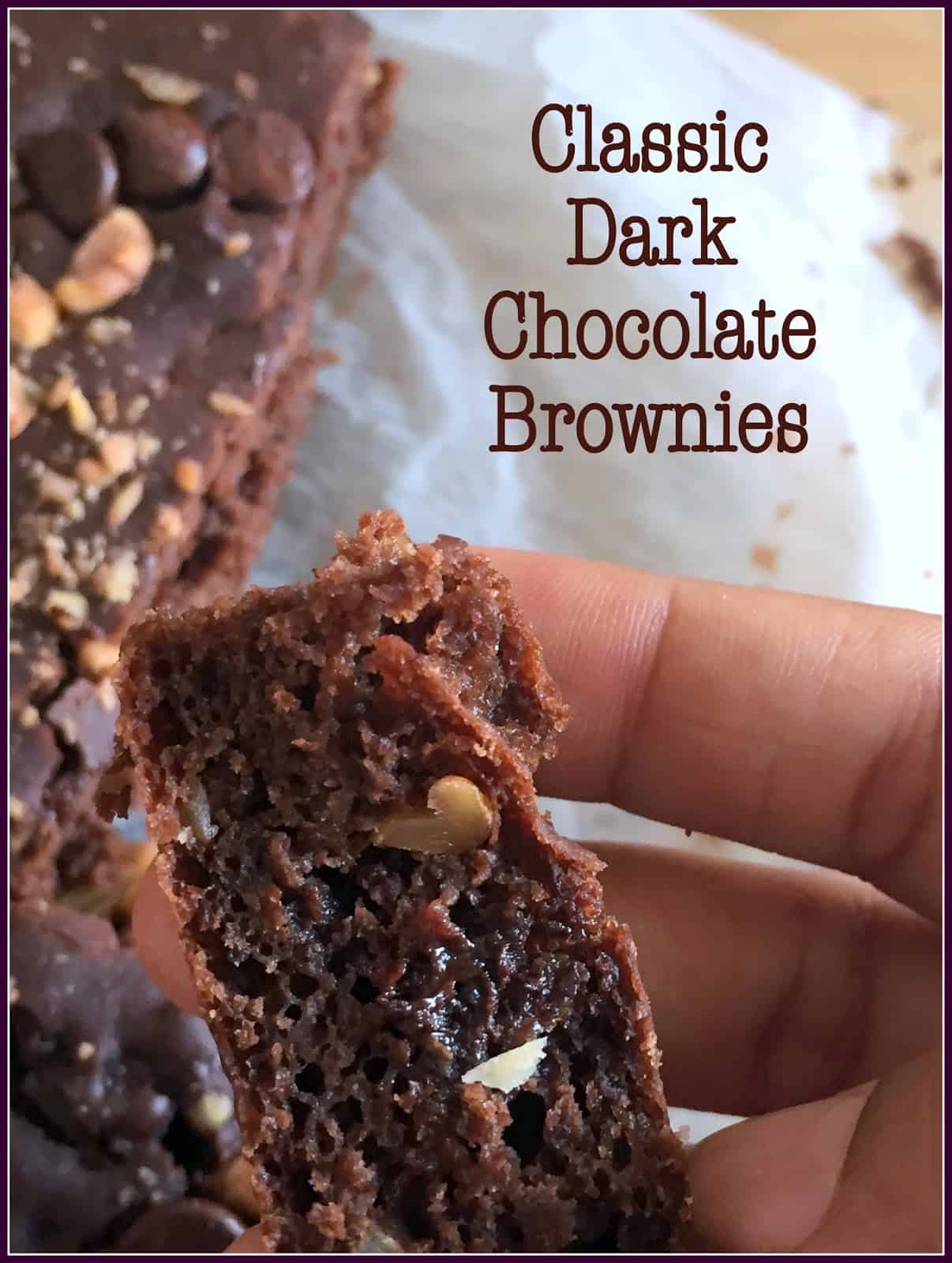 Pin
Classic Dark Chocolate Brownies (made with Ghiradelli Dark Chocolate):
To make : 
Wet Ingredients:
1/2 cup Ghirardelli Semi-Sweet Chocolate Baking Chips 
4 ounces Ghirardelli Semi-Sweet Chocolate Baking Bar ( I used dark chocolate bars)
1/4 cup unsalted butter – cut into chunks
1 cup firmly packed light or dark brown sugar
1 teaspoon pure vanilla extract
1/2 cup yoghurt
1/4 cup Coconut oil – at semi frozen temperature (optional, you could use only 1/2 cup butter) 
+ walnuts chopped – 1/4 cup (opt.)
Dry Ingredients:
3/4 cup plus 2 tablespoons all-purpose flour
1/4 teaspoon baking powder
3/8 teaspoon salt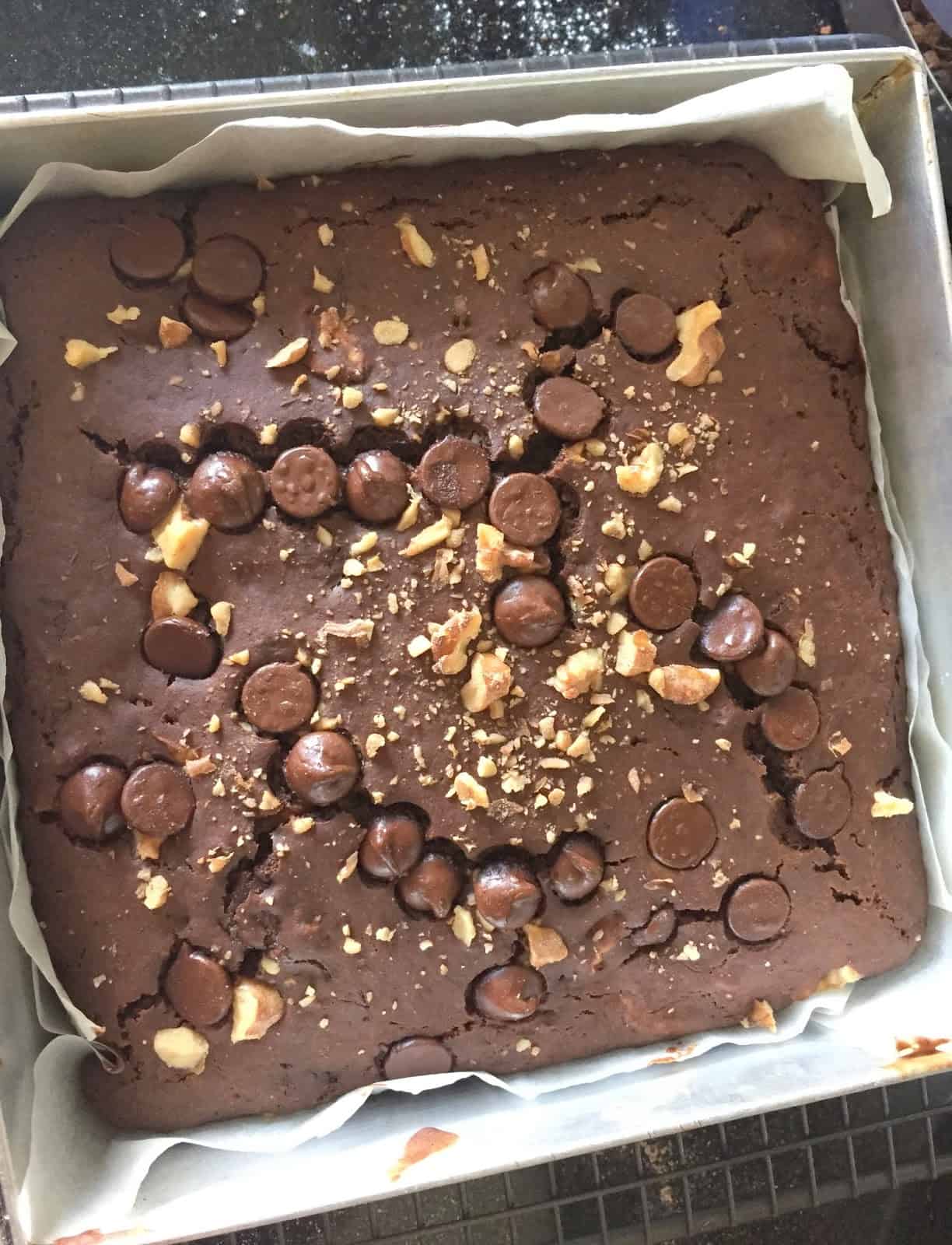 Pin
How to make:
Sieve dry ingredients twice over in a large bowl.
Preheat oven to 175C / 350 F, butter and line a brownie pan ( I used my 8*8 square pan – greased and dusted liberally with flour)
In another bowl, cut the chocolate bar into chunks and melt over a double boiler along with the butter. When smooth and silky, add coconut oil (if using) and slowly fold in that along with the vanilla extract. Now add in the curds, brown sugar and make a flowing mixture till the sugar melts. 
Fold in the flour mixture little by little till all flour is used and then add the chocochips and walnuts. 
Pour into prepared pan, top with remaining chocochips if required. Bake at 25-30 mins ( I had to tent my pan after 22 mins as the dark chocolate tends to burn faster) or till a toothpick comes clean.
Cool on a wire rack, slowly unpeel and cut into slices as required. Serve as is or with whipped cream or ice cream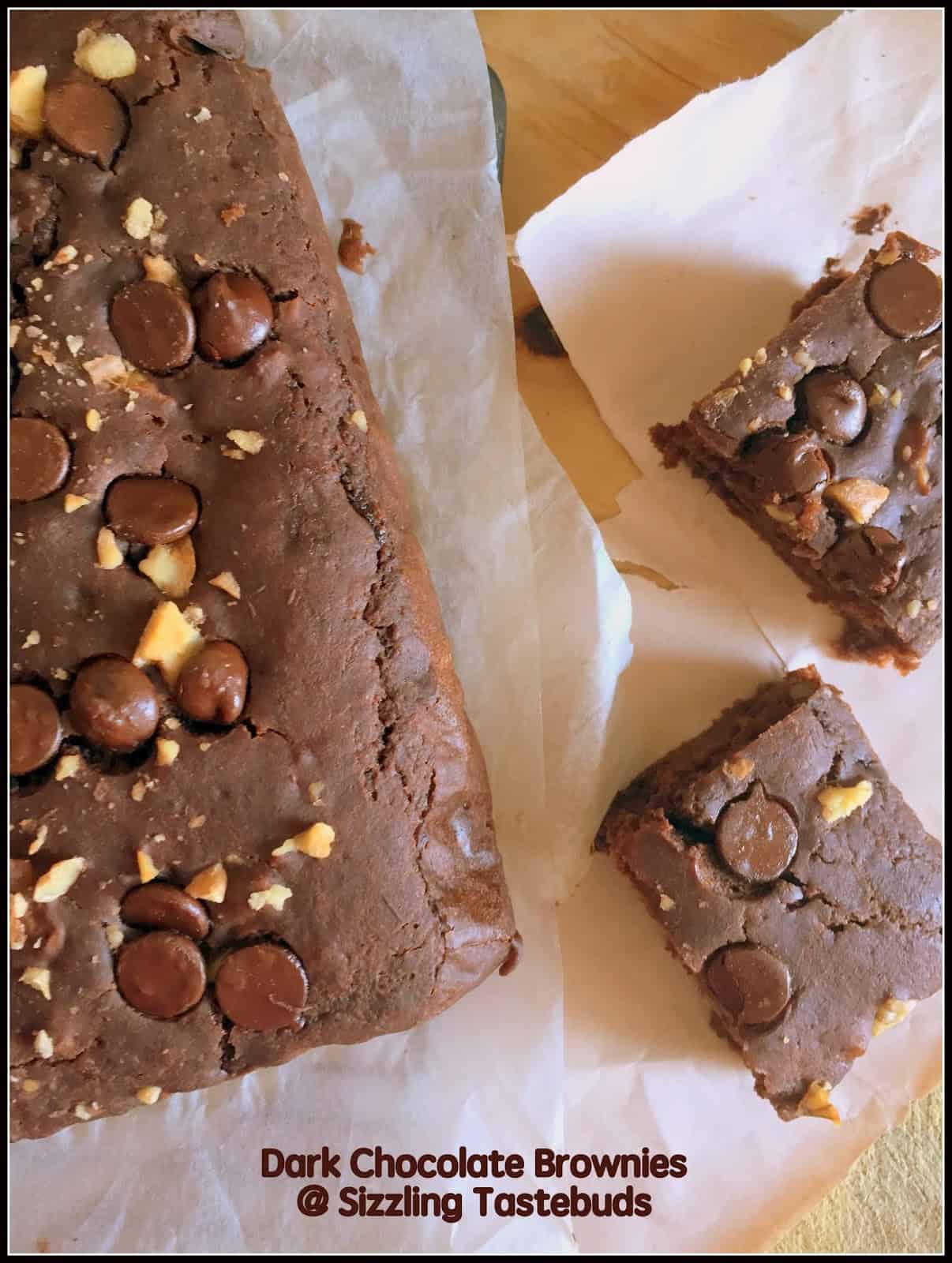 PinPin
This is part of the
Bake-a-thon 2015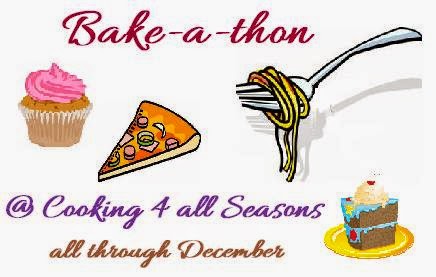 Pin