Almost the same ingredients as this week's Morappam, but a small twist here and the cooking method yields a totally different snack. My love for Gujarati cuisine is yet to be documented on this blog, but I had bookmarked Kanan's recipe long ago. Early one morning my mom asked me to make something nice for the evening snack, and it was quite a surprise as she's least fussy or demanding about food. I quickly prepped for the evening snack knowing like me, she prefers steamed food too.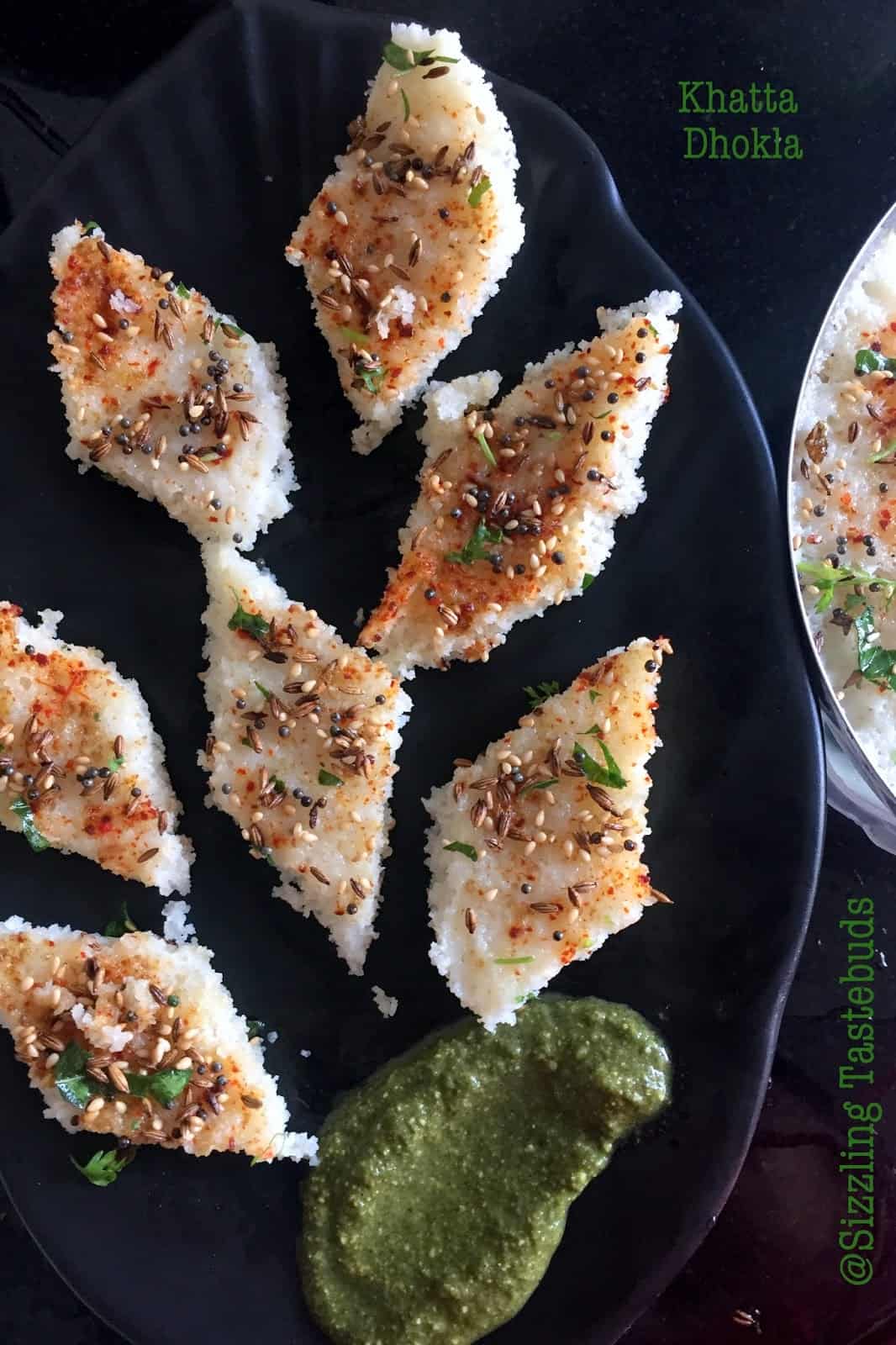 Pin

So, if you are a fan of steamed food like us, read the recipe. And do check out more steamed food options below.

Undlige (Akki Thari Kadubu) – GF Rice rava steamed dumplings

Eggless Wholewheat Steamed Chocolate Cake

More Gujarati dishes on the blog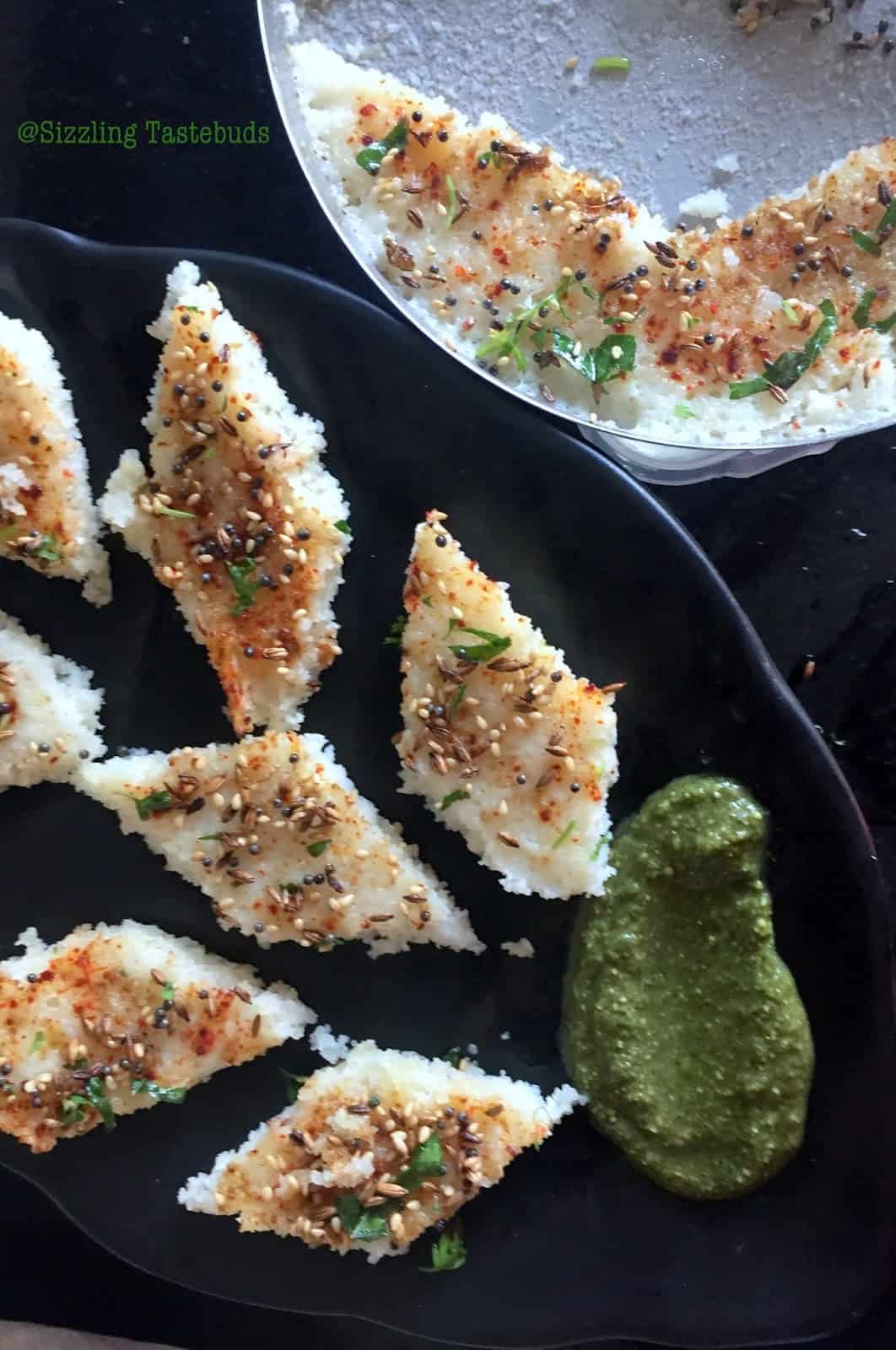 Pin

Lets get to today's snack

Khatta Dhokla – Gluten Free and proteinicious snack 

Course : Breakfast / snack / light meal | Cuisine : Gujarati (Indian)

Protein source : Urad dal, Curds

Prep time : 15 mins, soaking + fermentation time : 12 hours ; serves : 3

Ingredients:

Raw rice (I used short grained rice, you may use Basmati too) – 1 cup

Urad dal – 1/4 cup

Salt – to taste

Sour curds – 5 TBSP

Baking / cooking soda – 1/4 tsp (opt.)

Oil – 1 TBSP

Green chilly paste – 1/2 tsp (I used finely minced deseeded green chillies)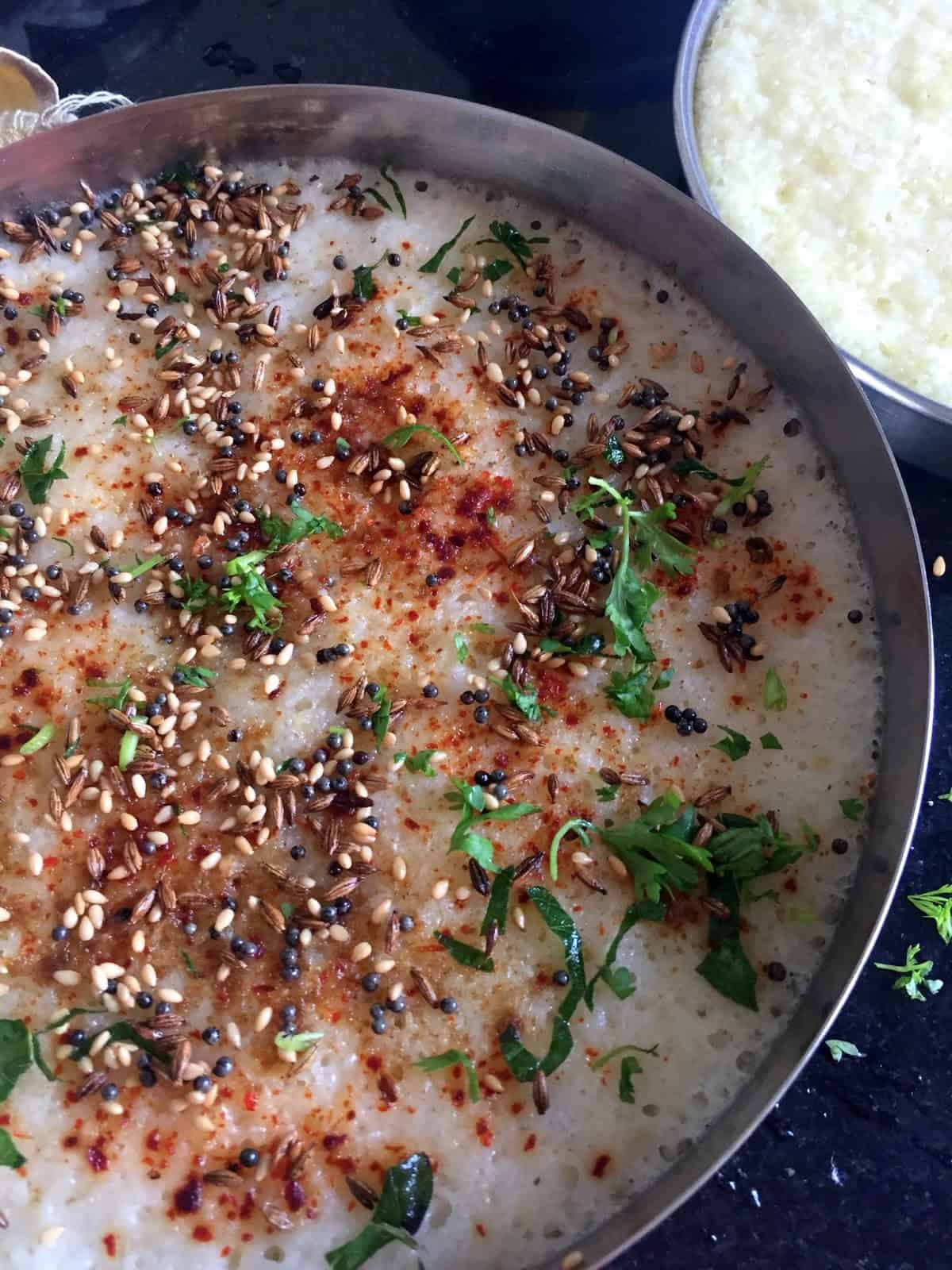 Pin
Tempering:
Oil – 2 tsp
Roasted sesame seeds
Mustard seeds – 1/2 tsp
Topping:
Roasted cumin powder
Crushed black pepper
Red chilli powder
chopped coriander leaves – 1/2 tsp (opt.)
Method:
Wash and soak rice and dal for 4 hours. I soaked them in hot water in an airtight vacuum casserole to speed up the soaking. Grind to a smooth thick paste, and ferment add yoghurt ,salt and or 8 hours (I fermented for only 6 hours as it was really humid that day).

 

Beat well, add the soda, oil, green chilly paste, top with the spice powders, coriander leaves, mix and steam in a deep thick walled greased plate for 12-15 mins or till a fork / skewer comes clean.
Cool. Splutter the mustard seeds in the oil, and add the roasted sesame seeds to it.
Now pour this tempering to the cooked dhokla. Cut into required shapes and serve warm with Green Chutney.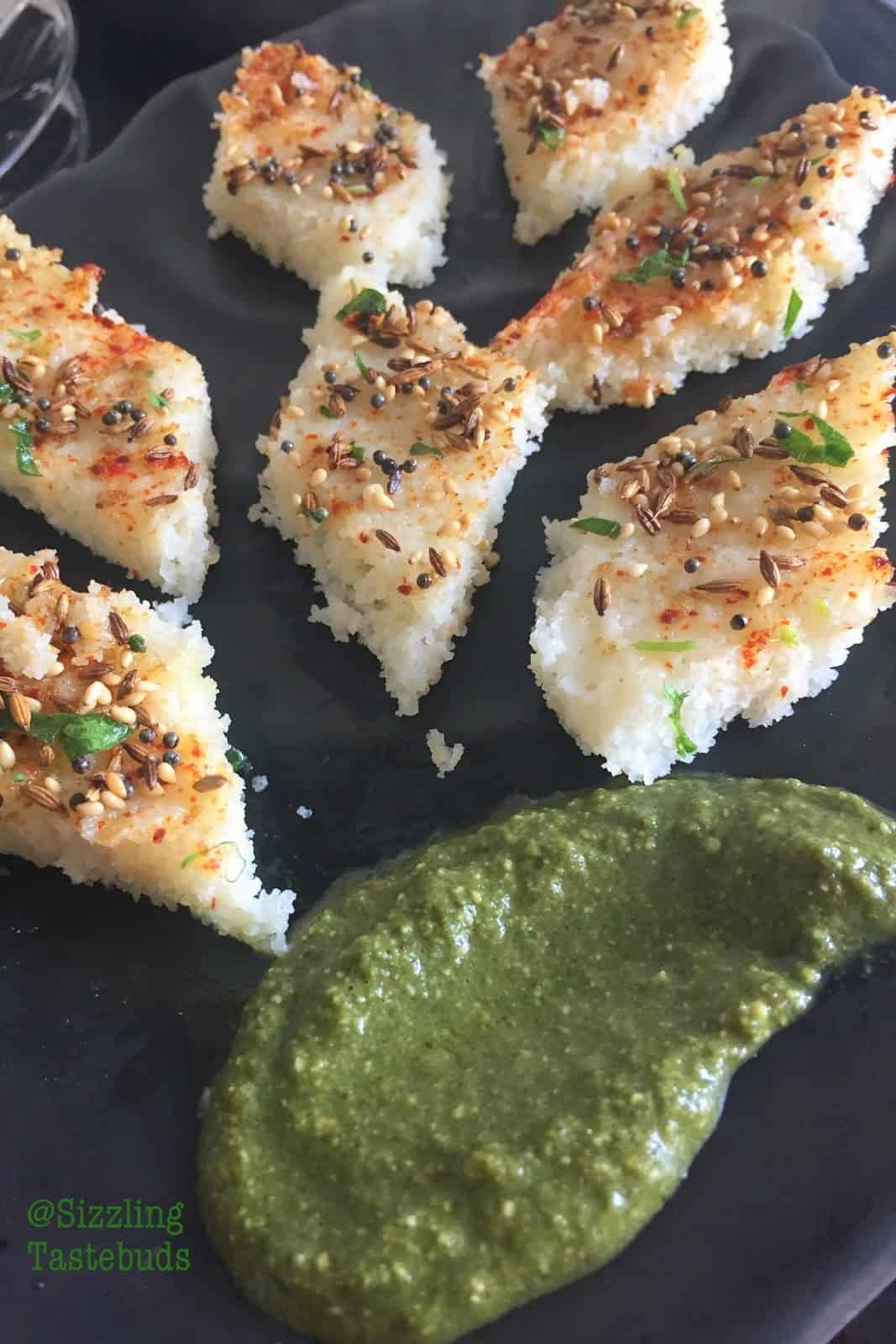 Pin
So far in this marathon, I have dished out:
Pin
Check out the Blogging Marathon page for the other Blogging Marathoners doing BM# 80