One of the simplest snacks I have put together is today's post – Corn Choliya Bhel. Totally oil free, filling and proteinicious – and is a total hit with kiddo too !! This was lying in my drafts for a long time as I was thinking this is not worth a post at all. Until last week, when I got talking to one of my friends on oil free snacks that she could send to kiddo at school. And the brainwave was to post it..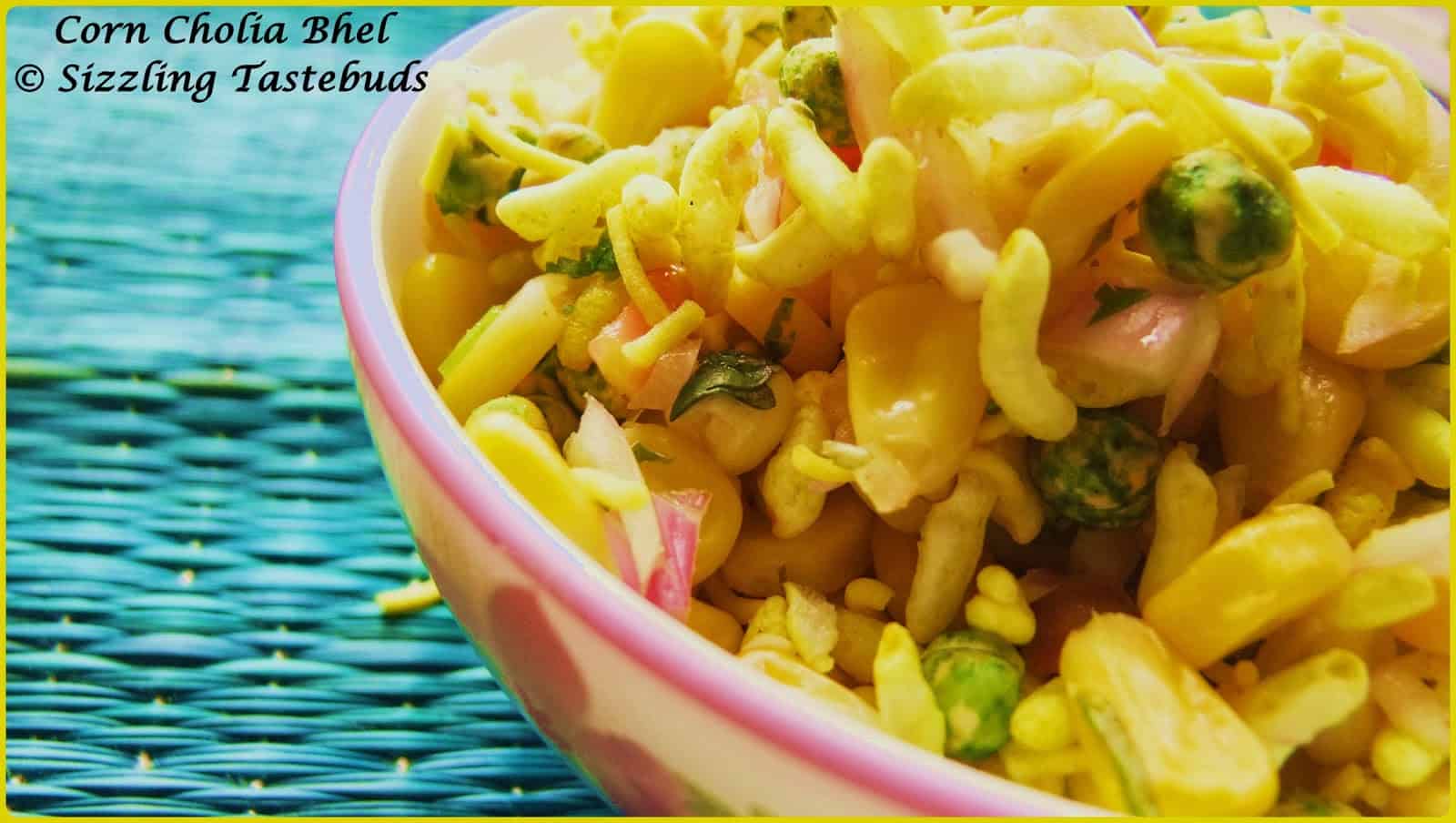 Pin

Gave her the recipe, and she totally loved it ! For those who are still wondering what Choliya means, its nothing but green Garbanzo beans. I loved this dish a lot coz I also got to use my homemade Green Chutneywith this and it was a super hit. You can play around with the ingredients quite a lot, but I chose this to be a little less spicy as kiddo was having this. You could also make this as a quick fix when you are back from the gym, and its totally guilt free. Let's get on to the recipe now ! 

 

Check out other Bhel / Chaat items here. Sending this to Suma's MLLA event

Notes:

1) If you do not have baked choliya, soak and boil the beans till soft with a pinch of salt. Drain well and add.

2) If you are using Lemon Bhel (which is available in most parts of India now), dont add the lemon juice again to the dish.

Prep time : 10 mins. No cook time. Serves : 2

Ingredients :
Murmura / puffed rice – 3 cups

American corn shelled – 1/2 cup

Baked Cholia – 1 cup

Nylon sev – 1/4 cup

Green Chutney – 1 tsp

Onions finely diced- 1/4 cup

Lemon juice – a dash

Green chillies – 1/2 (opt)

Green coriander and mint leaves – few

Chaat Masala – a dash

Sweet chutney / Jaggery – a pinch
Optional veggies you can add : Deseeded & diced tomatoes, shredded carrots, boiled peas, cubed and boiled potato, diced capsicum, sprouted moong
Method: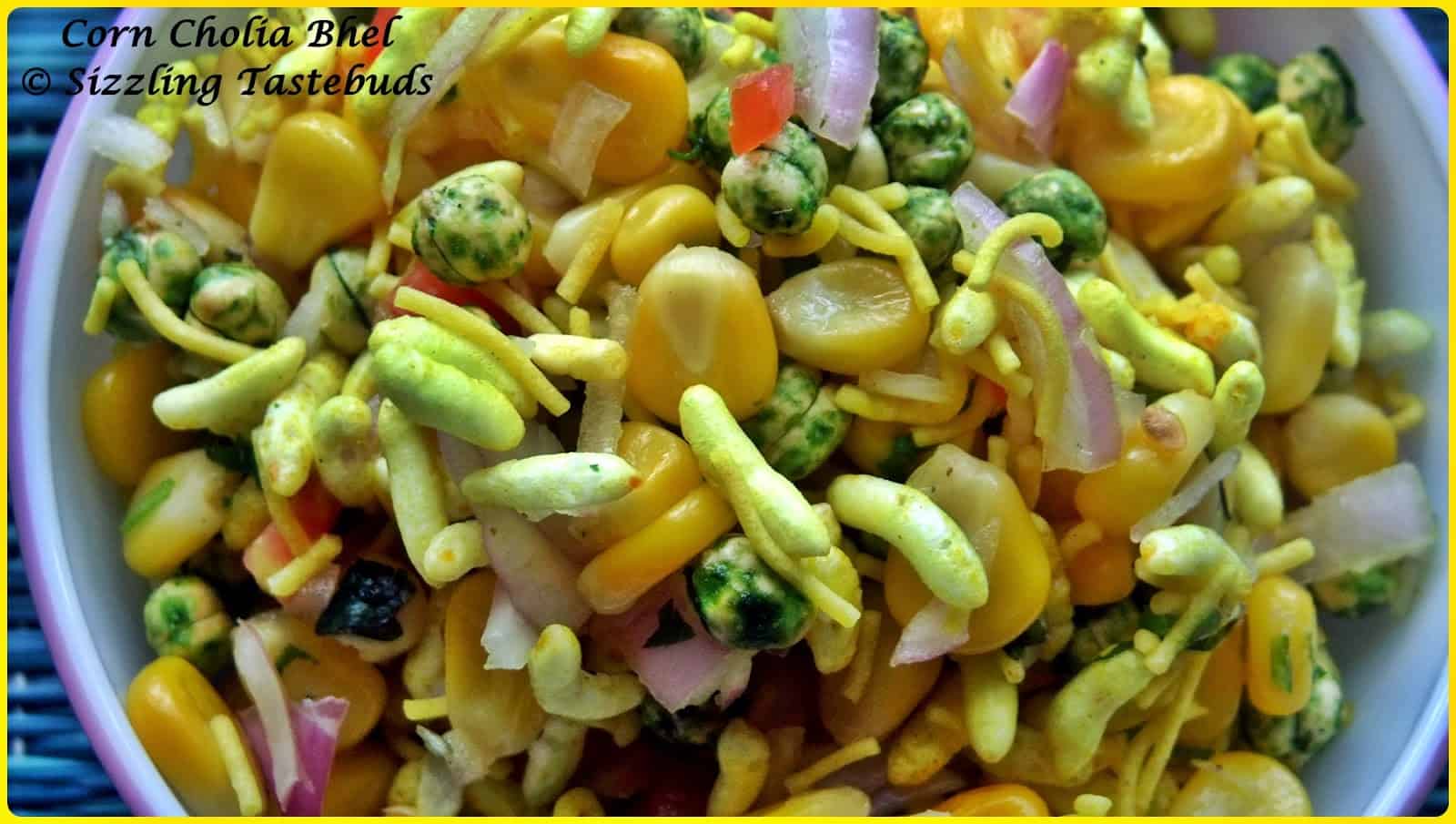 Pin1) Boil the American corn for 2 whistles or microwave with a pinch of salt for 10 mins. 

2) Add all the ingredients except murmura and nylon sev and mix well. Add murumura just before serving and give it a nice toss. 

3) Top with nylon sev and serve immediately.