"Another banana
recipe?", asked my kid .. She isnt allergic to banana based
bakes, but still wanted to be sure. Wait and watch , said mamma. So, she watched me bake.
In went the bananas, the flour, oil and lastly the chocochips (I could hear her squealing with delight at the last ingredient)
She waited, smelt it while baking, and jumped in joy when I
handed over the first piece. One of the few recipes I wished I could reserve
some for myself to eat on the sly.
Adapted from Magpie's recipe ,
this was one of the best ever quick breads that all of them loved, and asked
for seconds AND thirds .If you like coconut based bakes like me , trust me this
would be a lovely healthy treat. This also makes for a great gift option during
holiday season.
So, lets go and make it then.
Baking Marathon Day 22 : Coconut
kissed Chocochip Vegan bread
Recipe type : Quick breads
Course: snack
Prep time : 10 mins | Bake time :
25 mins
Makes a 9*5 loaf, stays for 1 day on the countertop. Refrigerate, and micro for 15 secs before slicing the next day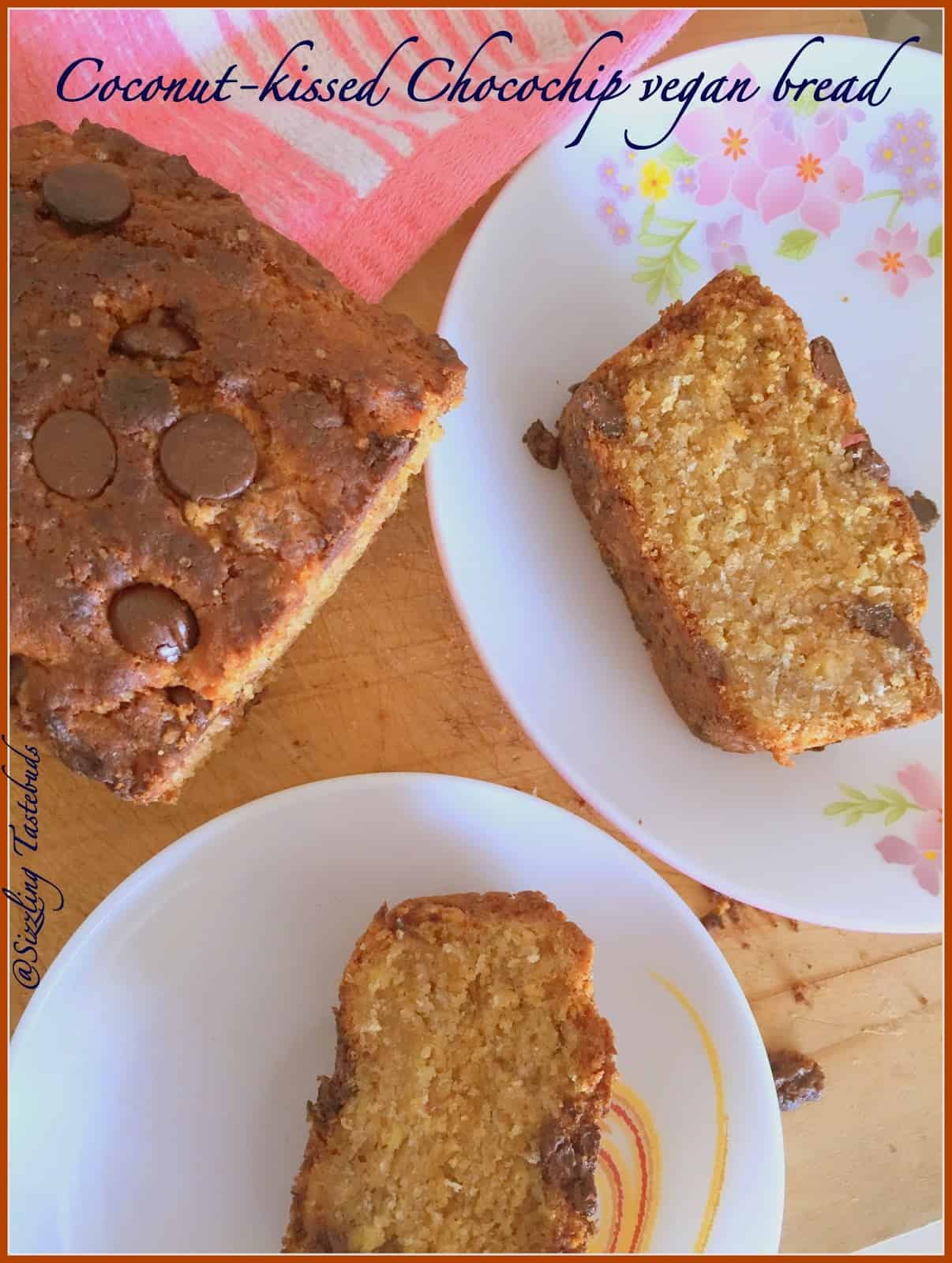 Pin

Ingredients:
Wholewheat flour – 1 cup
Maida – 1/2 cup
Bananas (ripe) – 2 medium
Sunflower oil – 1/2 cup (used about 2 TBSP more)
Vegan Choco chips – a handful ( i was looking for a vegan recipe to use these, and they were so good :-))
Dessicated coconut – 1/2 cup
Brown sugar – 1/2 cup
Baking powder – 2 tsp
Salt – 1/4 tsp
Baking soda – 1/2 tsp
Water – 4 TBSP
Banana / vanilla essence – 1/4 tsp
Grated nutmeg – 1/8 tsp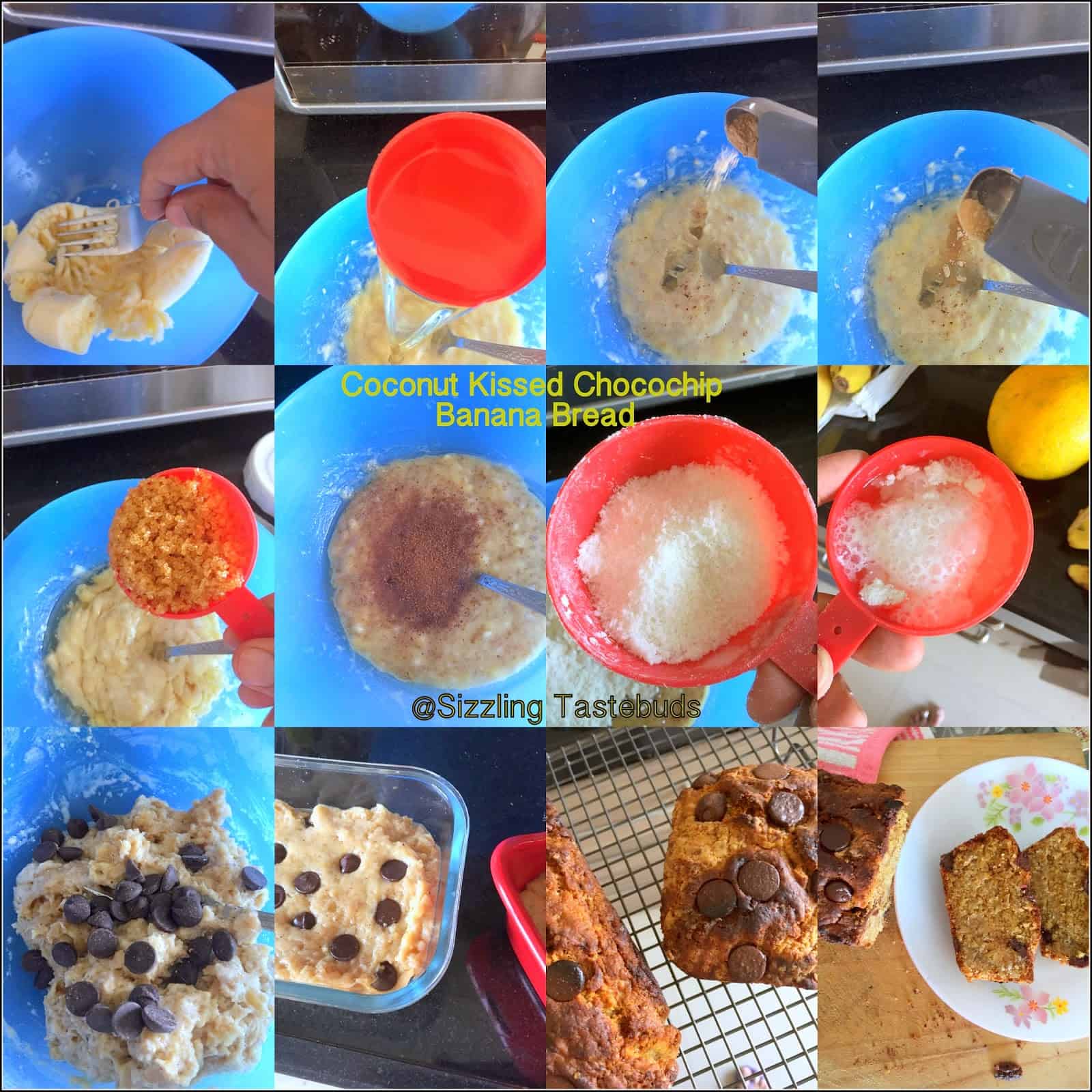 Pin

Method:
Sieve the flours with baking powder , salt, nutmeg powder and soda.
In another bowl, mash up the banana with a fork. Add sugar and oil and cream it
well (I used a balloon whisk).
Preheat oven to 180 C / 375 F.
Add coconut to the flour and mix once . Now add this to the wet
mixture, add water little by little to make a thickish but flowing batter. Add the chocochips at the end , reserving half for the topping.
Pour
the batter into the prepared baking mould.
Bake for 25-30 mins till done (I generally increase the bake
time by 5 mins for wholewheat flour, and reduce the temp by 5 deg towards the
end to prevent burning).
Cool ,cut and serve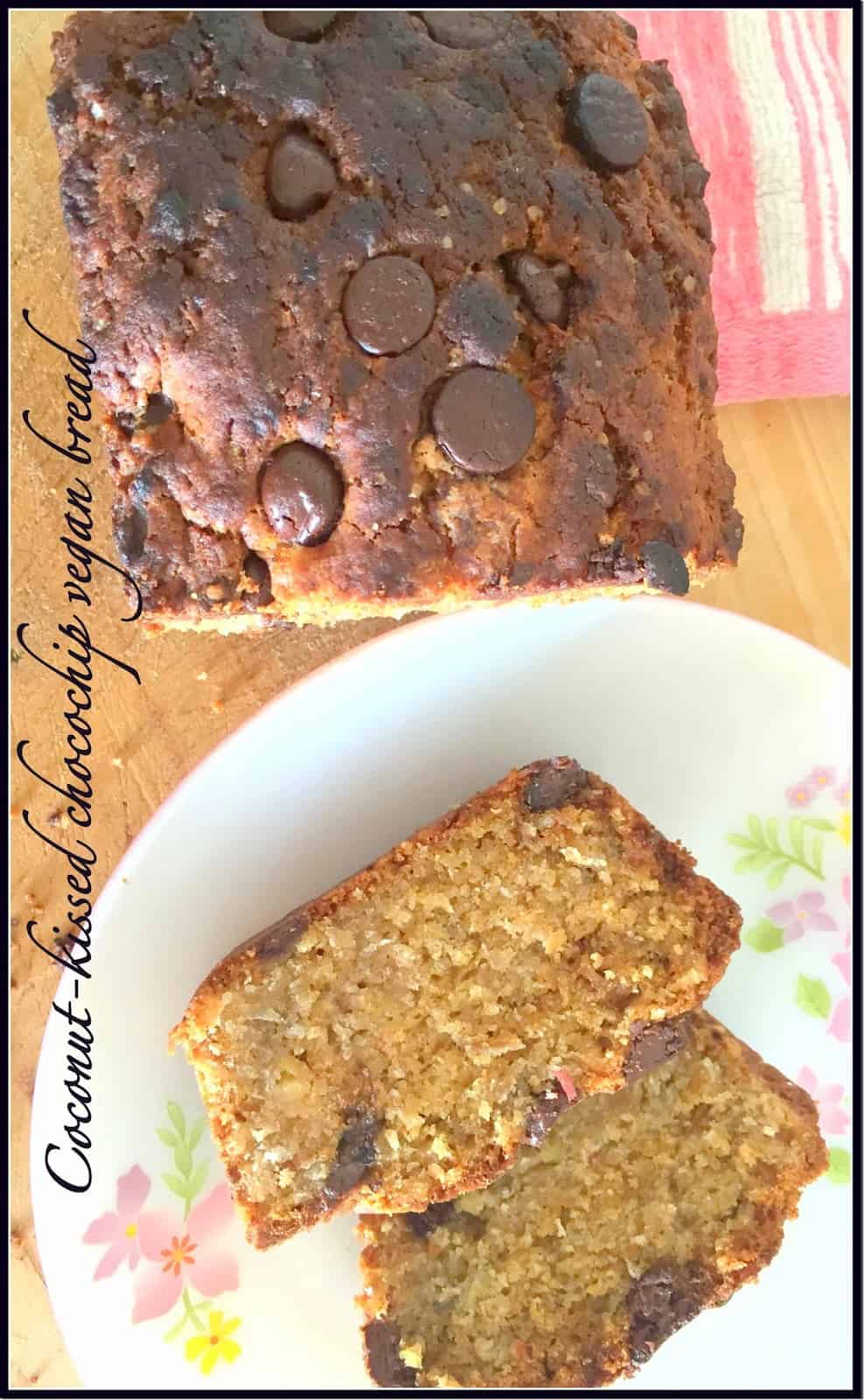 Pin
div dir="ltr" style="text-align: left;" trbidi="on">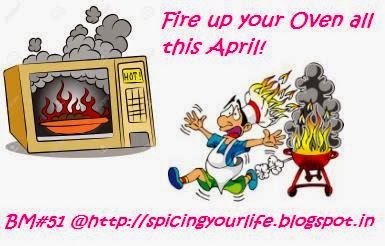 Pin
Check out the Blogging Marathon page for the other Blogging Marathoners doing BM# 51