There are several people I know (me included) who would turn their nose up at eating bitter gourd / bitter melon, despite its health benefits. 
Goes by the name Bitter gourd, bitter melon, kakarakaya (Telugu), Hagalakayi (Kannada), Pavakkkai (Tamil), this has lovers and haters in equal proportion. Without this recipe, surely I wouldn't be attempting to eat bitter gourd on a regular basis. For the lovers of this veggie, this is a tasty, healthy podi that goes well with hot steamed rice and Idli / Dosa / Adai equally.
As the blog turns 9 today, I can't help but reflect how much our eating and lifestyle habits have changed (for the better). With absolutely no knowledge of lighting or photography or plating or social media or facebook, it's been a wonderful learning experience as I take into presenting recipes in healthier, ecologically sustainable formats. 
The family's support in this journey has been undoubtedly massive as has the support and comments from readers and co-bloggers ! Thank you for the same and hoping to see more traction and movement as I gather more momentum to
Take this blog forward !!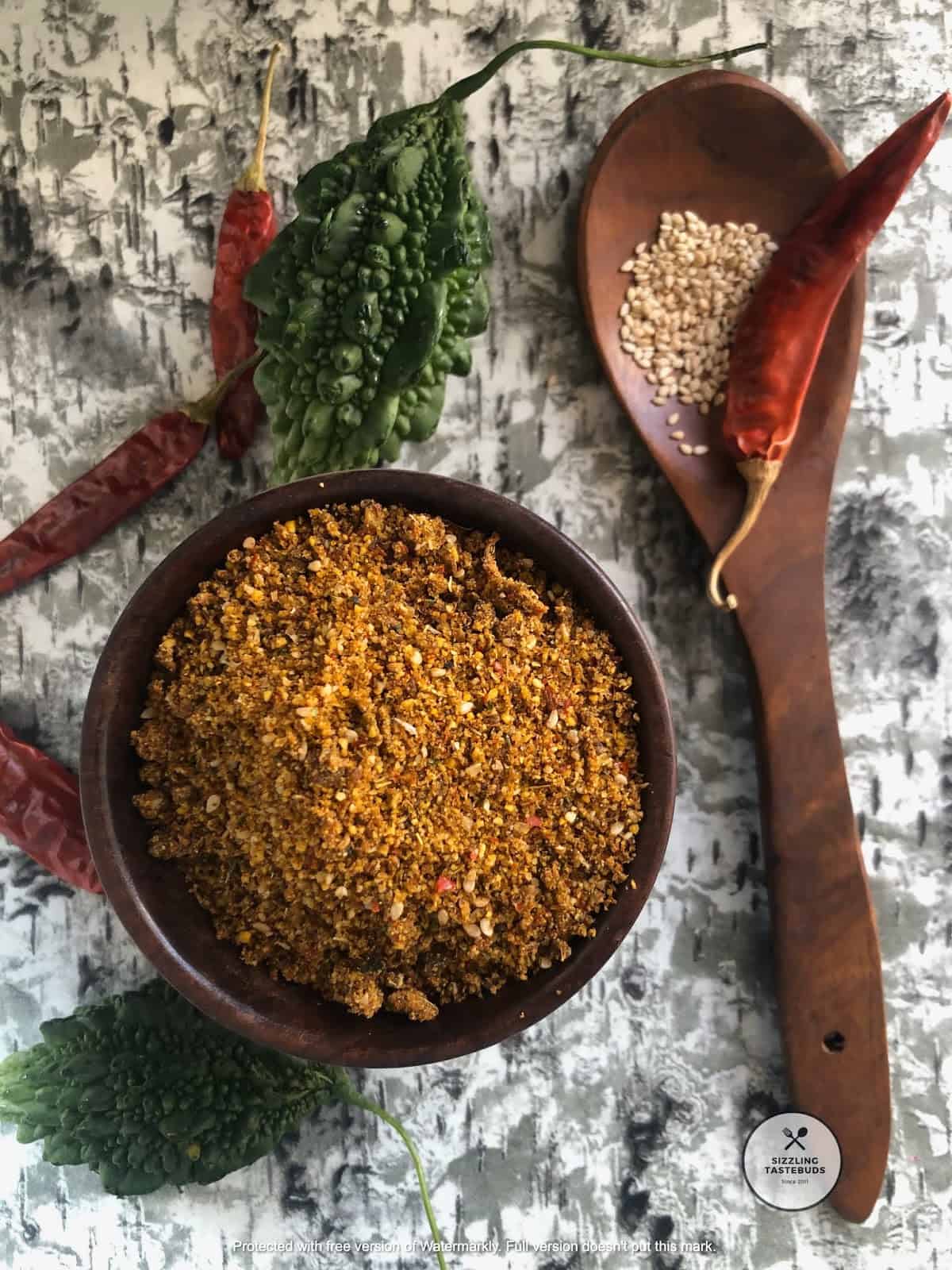 Pin

As this is a video recipe, please do refer the video embedded below for the directions. The ingredient list however is given as below. Do let me know how you liked this recipe and video. Your valuable feedback is most sincerely appreciated. 
Pin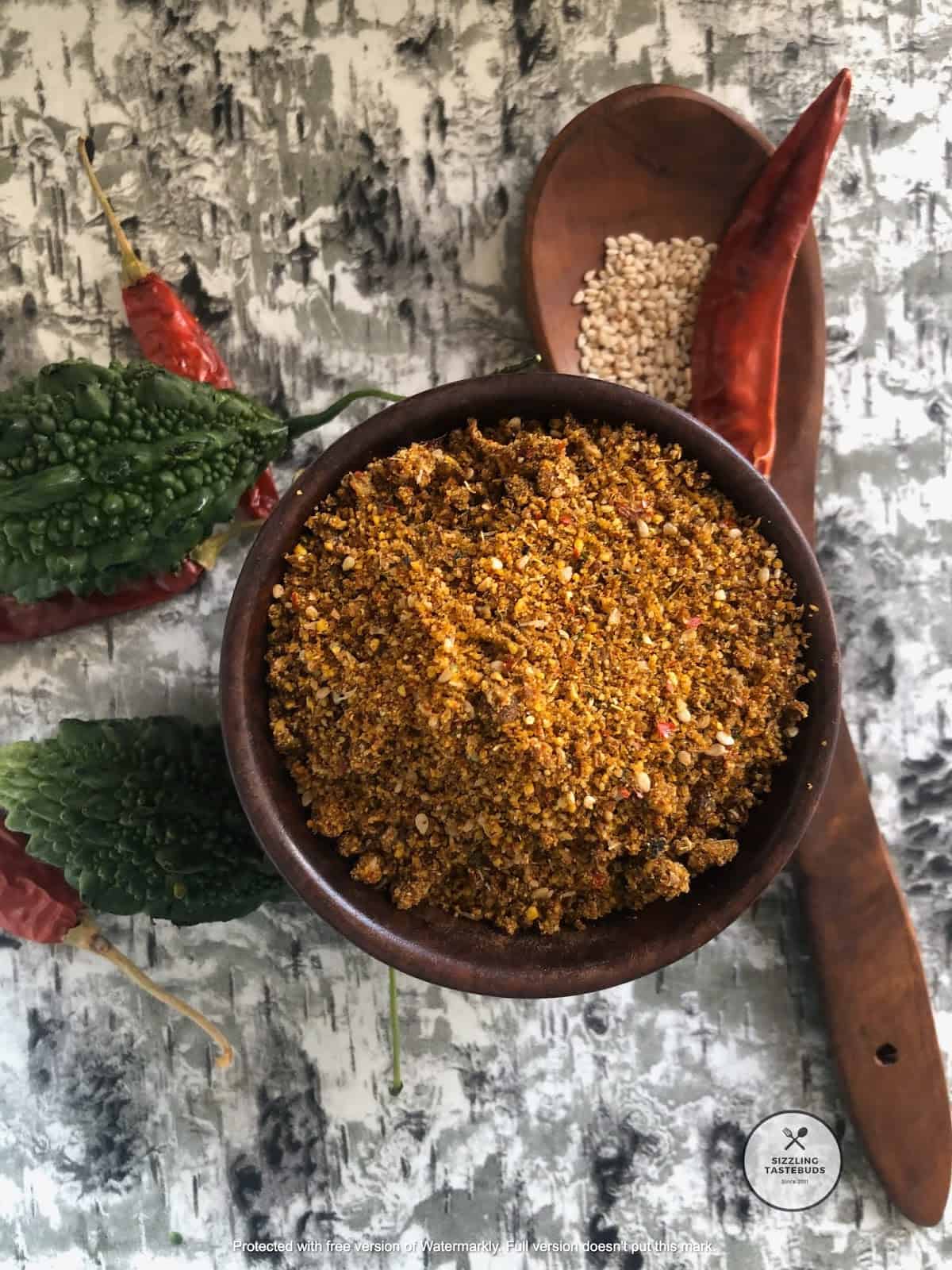 Pin
Renu had given us a theme where we could use secret / generally unused ingredients to make condiments for #Foodie Mondaybloghop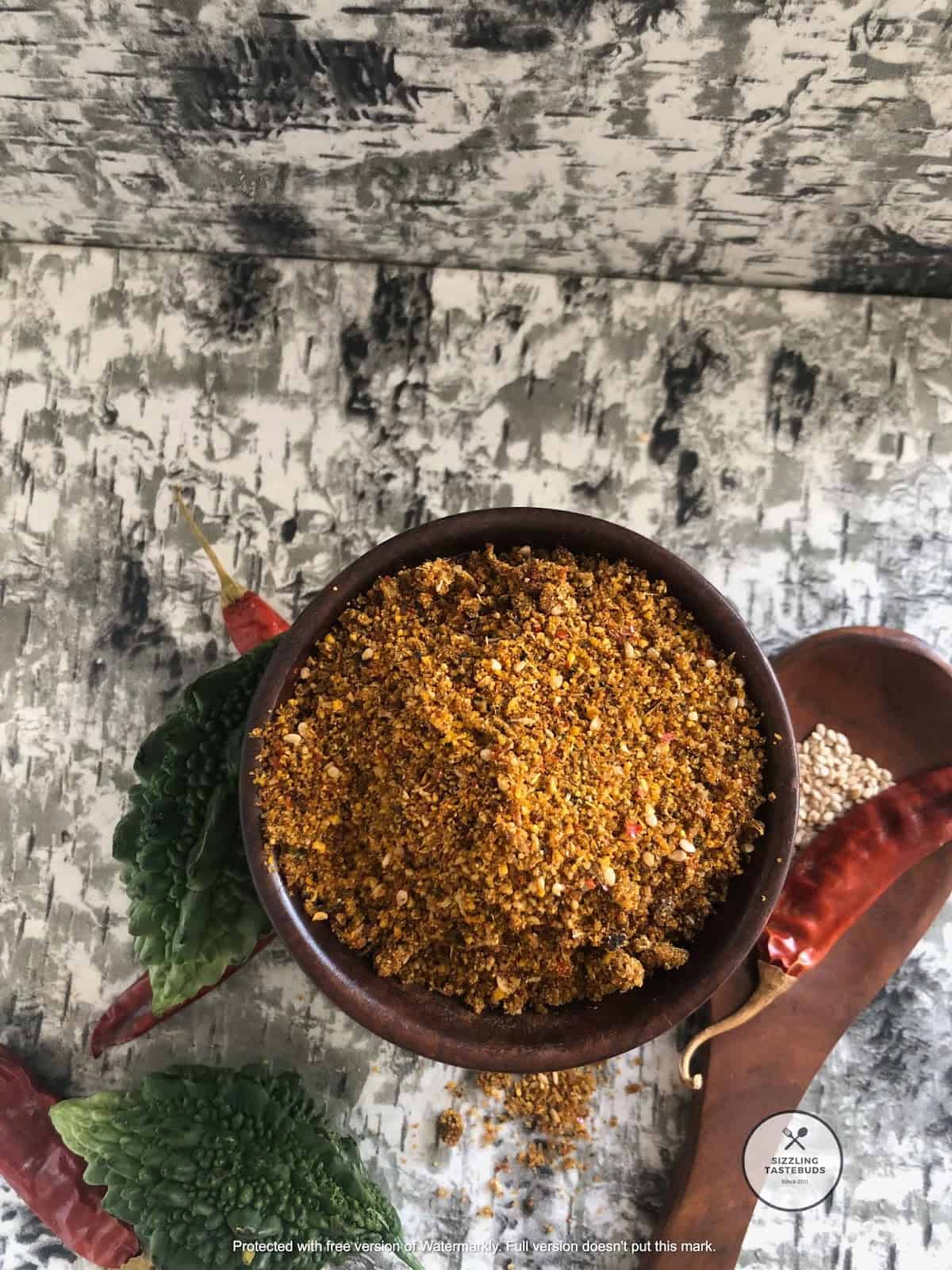 Pin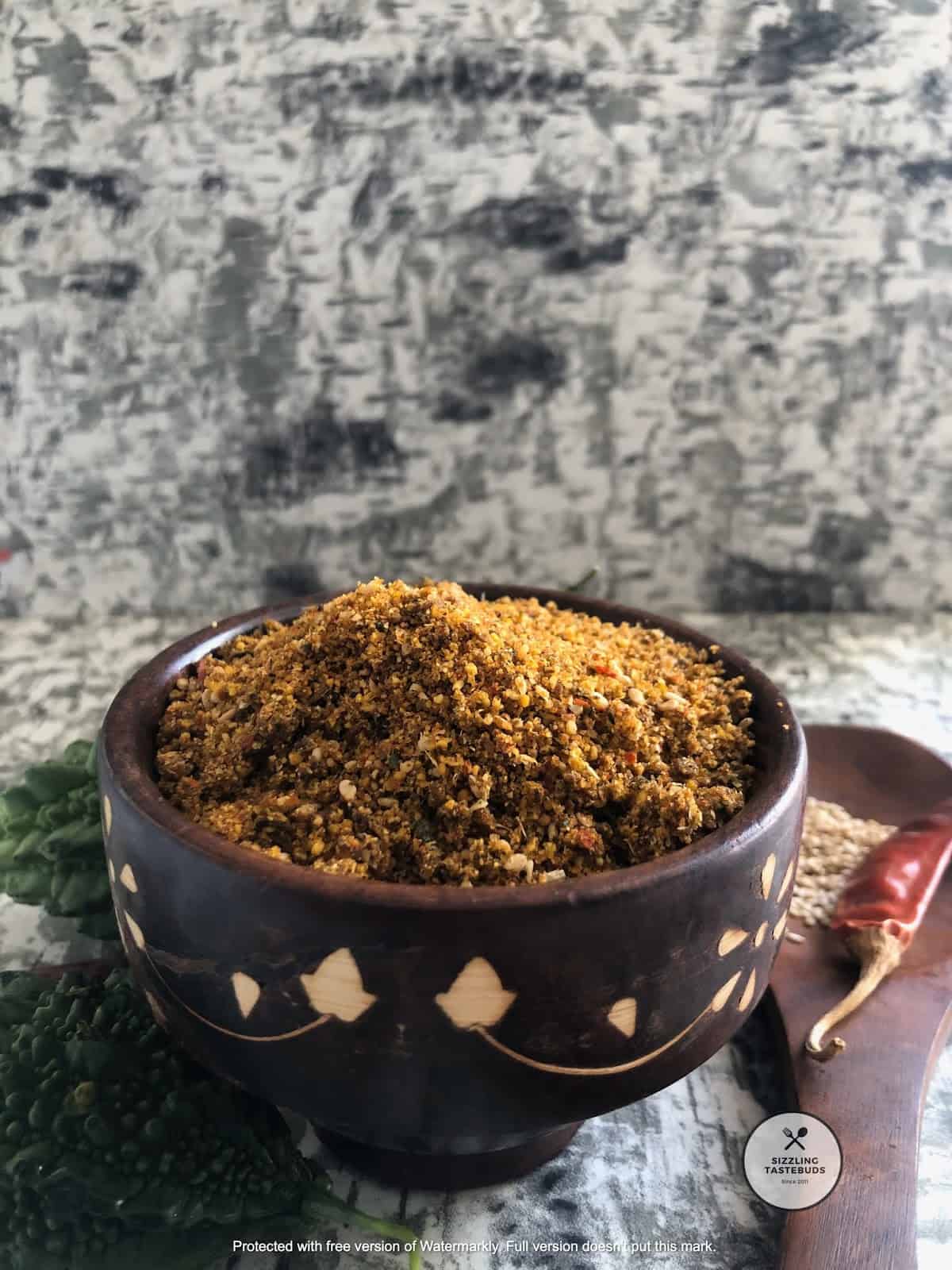 Pin
Prep time – 15 mins , cook time – 20 mins (or bake/ fry time as needed), 
Makes – approx 150 grams of spice powder.
Ingredients:
Bitter gourd – 250 grams
Oil – 4 TBSP + 2 tsp
Salt – to taste
Sesame powder – 1 heaped tsp
jaggery – 1 tsp (optional, i didn't add)
For the spice powder:
Tamarind – gooseberry size
Garlic pods – 8 to 10 (optional)
Urad dal / split black gram – 2 TBSP
Channa dal / bengal gram – 5 TBSP
Dry Red chillies – 10 to 12 (adjust spice)
Curry leaves – few
Coriander seeds – 2 tsp
Jeera / Cumin seeds – 1 tsp
Shelf life – about 30~45 days if stored under sterile conditions. 
Method:
Follow the YouTube video embedded below and check how to make this.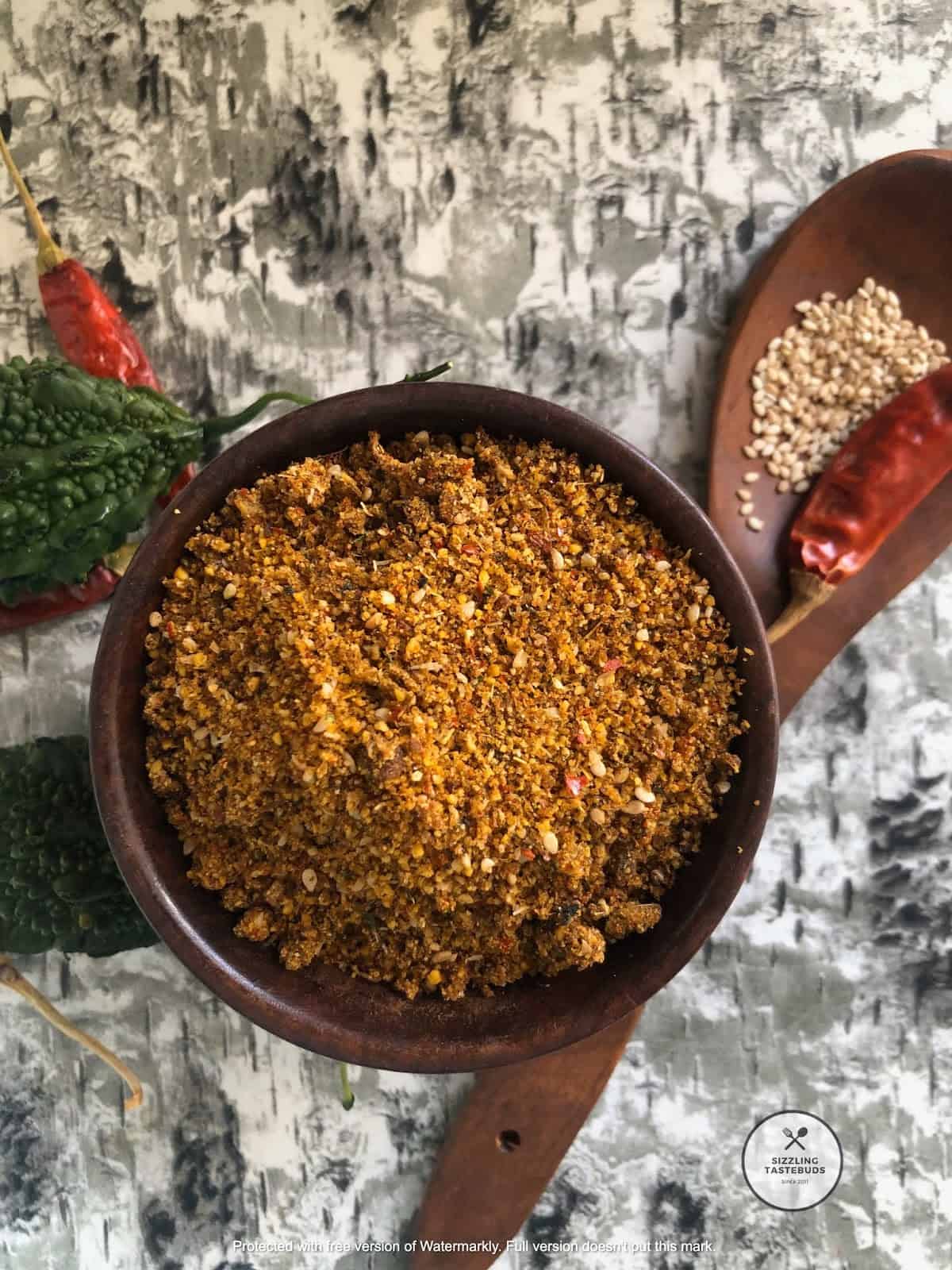 Pin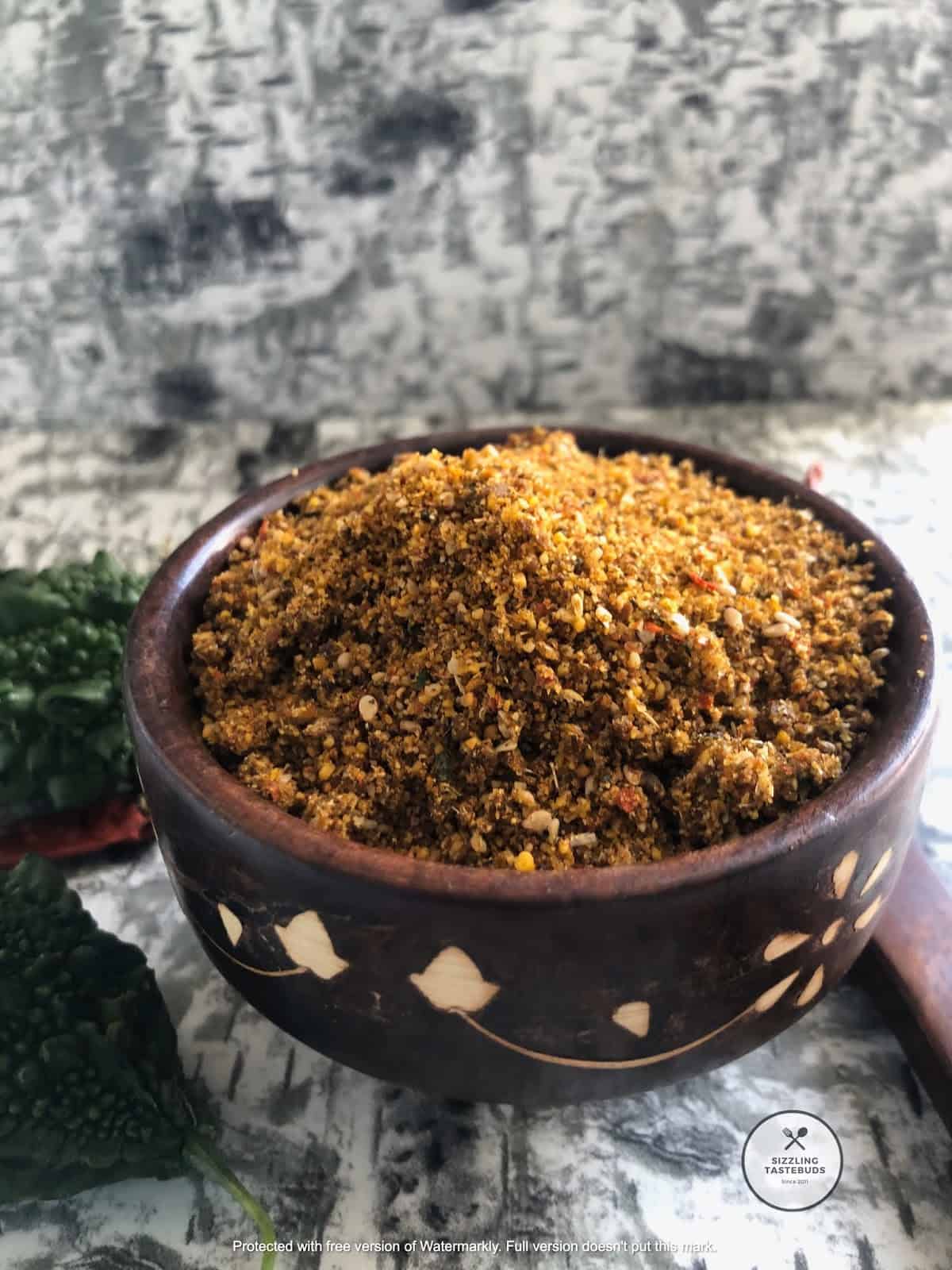 Pin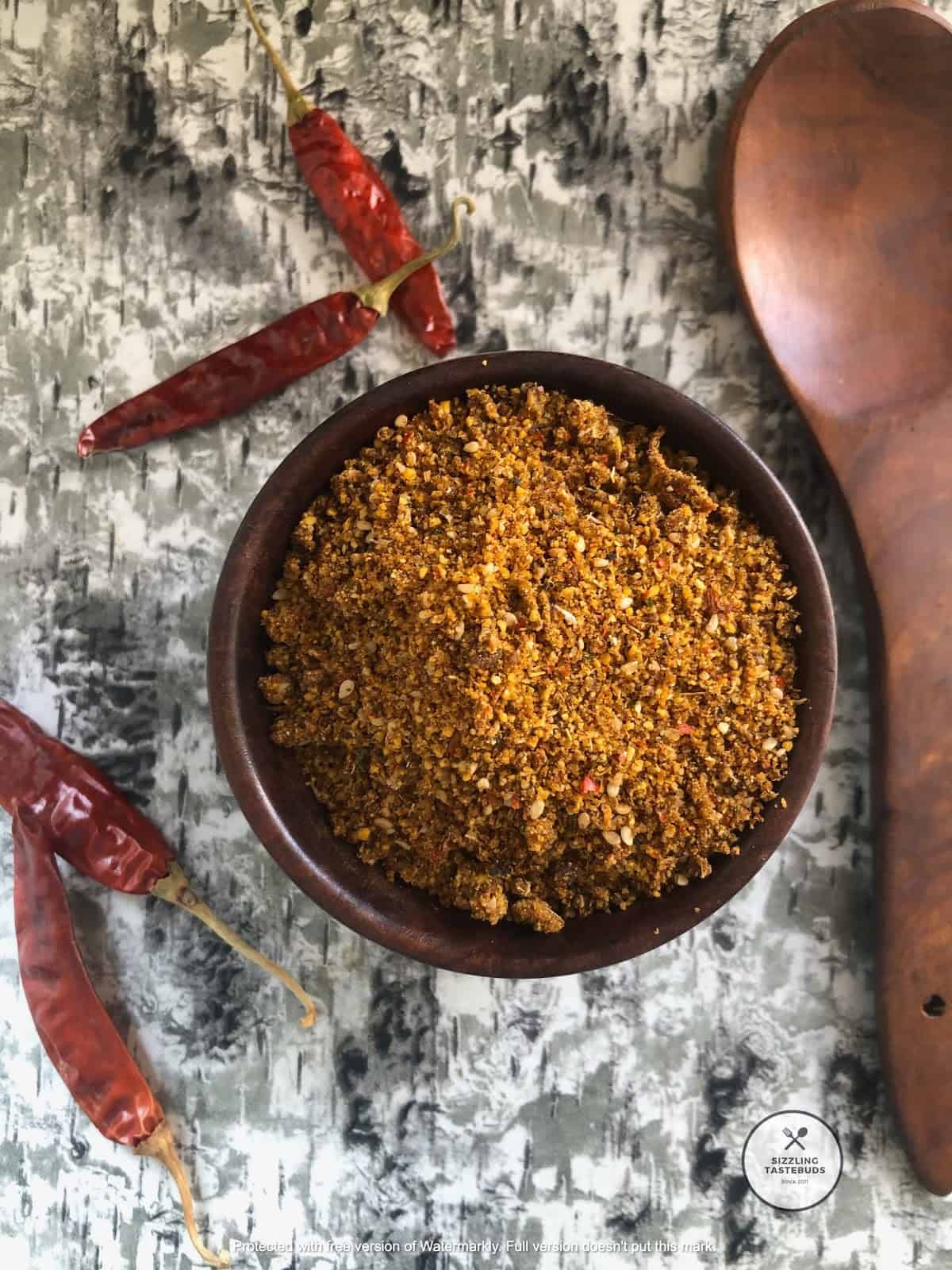 Pin