As her age would demand, my teenager loves spicy and tangy food. Today's dish was specially made for her school lunchbox as she wanted to something 'teekha and chatpata'. If you have previously cooked and cooled rice (which I do) , its a breeze to make this even on rushed school mornings to pack this for the lunchbox.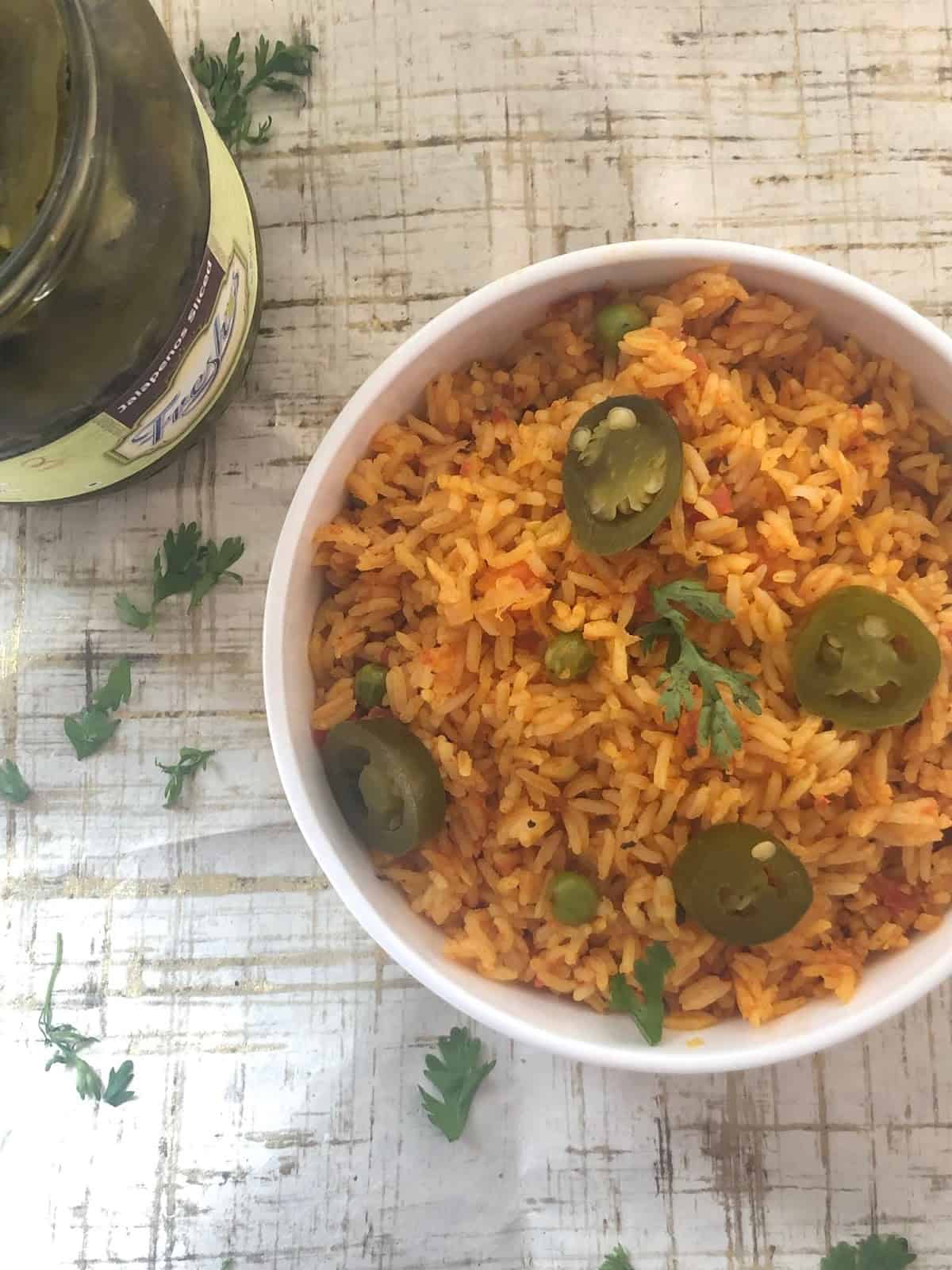 Pin
Of course, being a school senior now, she doesn't take lunchboxes anymore (sigh!!) and prefers the varied fare at the school cafeteria. But this is surely a hit for teenagers or pretty much anyone who loves spicy food.
PIN FOR LATER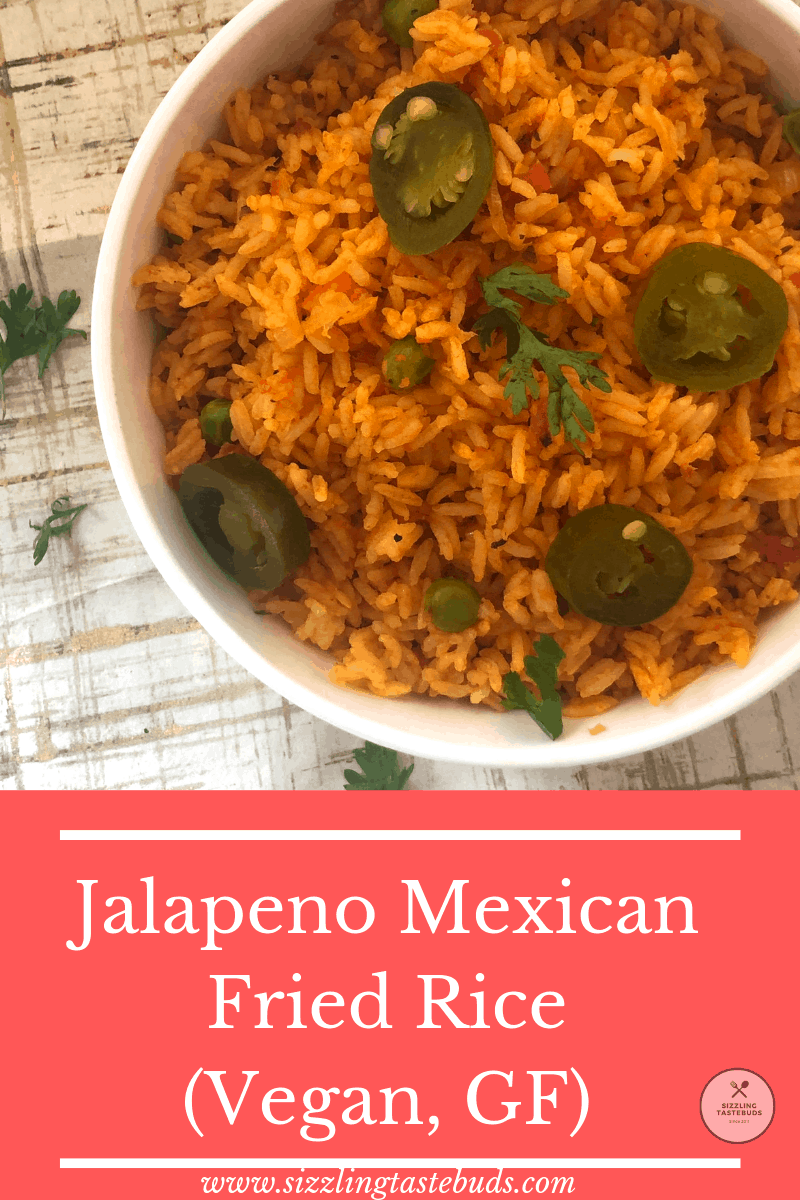 Pin
Prep time – 10 mins, Cook time – 10 mins, Serves – 2
Cooked and cooled rice – 1 cup (240 ml)
Jalapeños – 2 to 3 (adjust spice) – thinly or thickly sliced
Salt – to taste
Frozen peas – 1/2 cup (opt.) – I add this to add protein to the carb-heavy dish
Carrots – minced fine -2 TBSP – (optional)
Olive oil – 2 tsp
Spicy red chilly paste – 1 tsp
Chopped tomatoes – 1 large / 2 medium
Onion – 1 medium (minced fine)
Garlic – 2 pods (minced fine)
Smoked paprika – 1/2 tsp (I used kashmiri red chilli powder)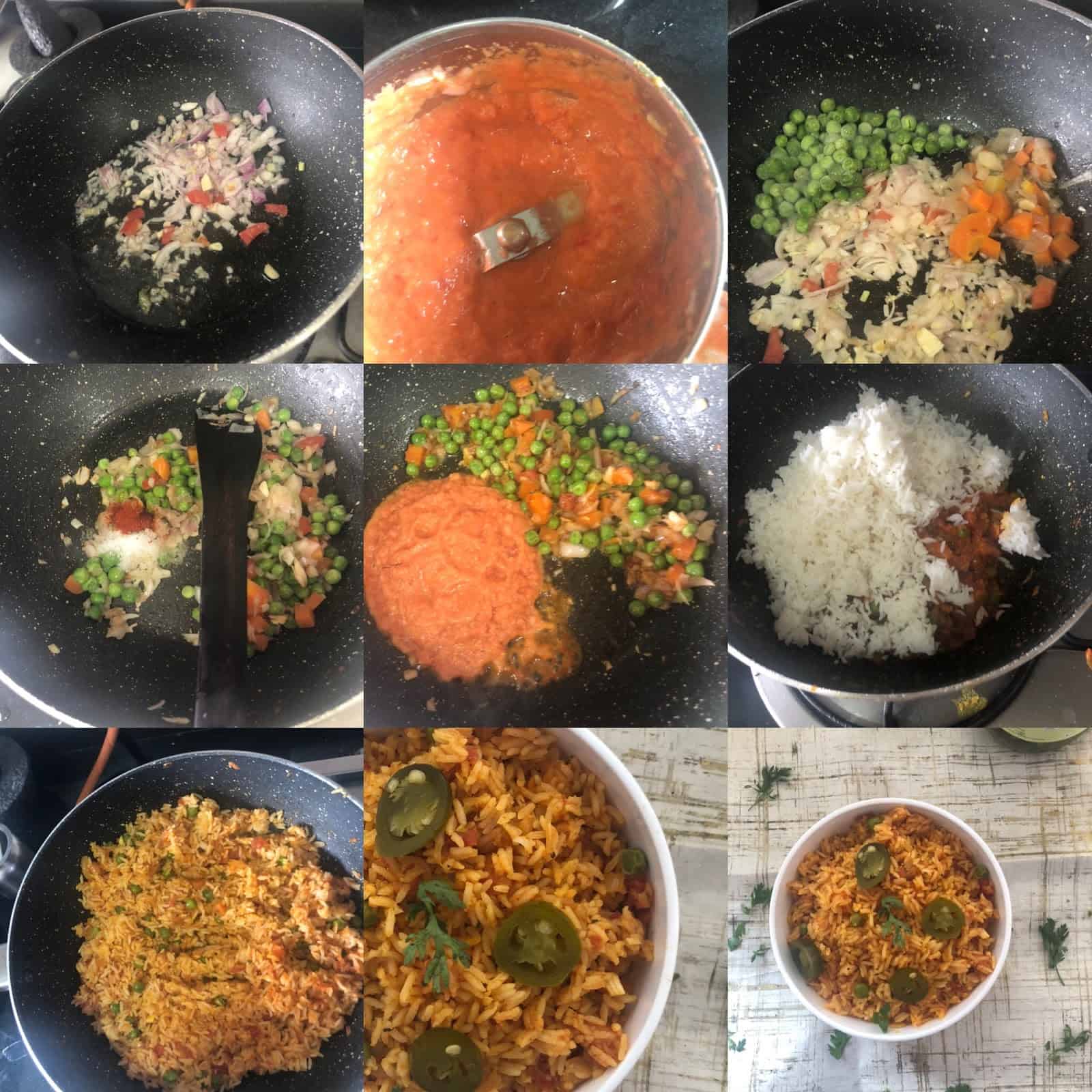 Pin
How to:
In a thick pan, heat oil. Saute the garlic and onions till onions turn translucent. Now add the chopped tomatoes (blitzed coarsely), frozen peas,carrots, salt and sprinkle little water.
Cook and cover till the tomatoes turn mushy and soft (about 4-5 mins). Now add the spicy red chilly paste, red paprika and stir well. Now add the jalapeños and saute for 1 min. Add rice in the end, stir well without making it mushy. Serve hot or warm. Ideal for school lunchboxes too !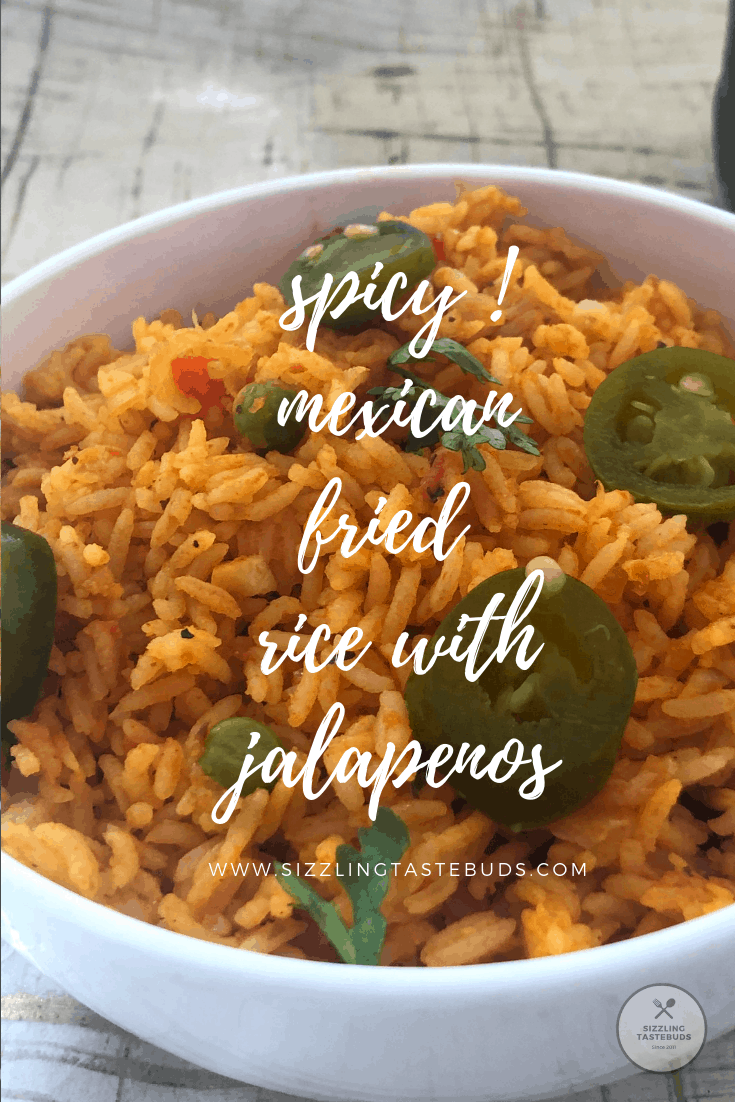 Pin
PinCheck out the Blogging Marathon page for the other Blogging Marathoners doing BM#99