Sometimes food blogging goes beyond food. It goes into relationships with people you havent met. Call it the power of technology or the pull of love, we at Blogging Marathon have been thick friends / comrades / sisters in arms for over 6+ years now, thanks to one lady who has been steering the group fast and steady – Srivalli. If there's one quality I would like to emulate from Valli, it has to be her patience levels – I haven't seen her getting upset in all the years I have known her, and she's forever pulling together the team for so many years now 🙂 
And today on her birthday, some of us at the Blogging Marathon team jumped at Vaishali's idea of having a virtual birthday shower (if you can call it that) by cooking one dish from one of Valli's food blogs – Spicing Your Life and Cooking 4 All Seasons. There is a very low possibility that a dish wont be found between these 2 blogs : Valli has covered all aspects of food across countries and continents.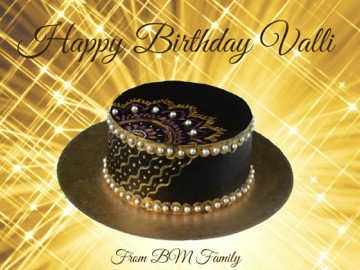 Pin

So, here's wishing you a wonderful life ahead, Valli.  May your patience with all ur BM team members continue inspite of all our inadequacies, tantrums (mine) and the non-stop discussions on whatsapp 😀 

And thank you for bringing together and binding us as a team, despite cultural and geographical differences …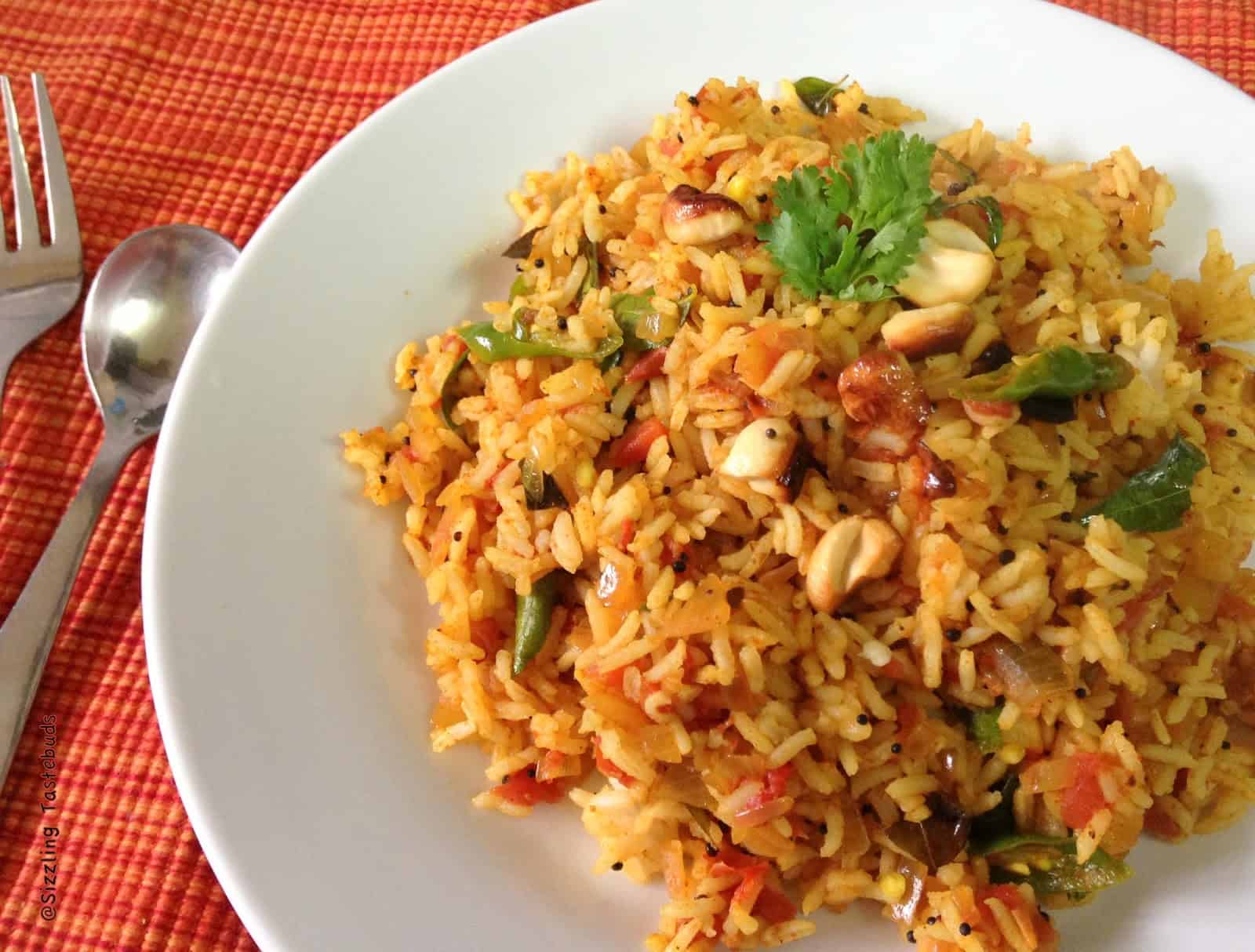 Pin

It was difficult choosing one dish from what appeared to be 1000+ recipes, but I have a weakness for Rice based dishes which go well as school lunchboxes too and so was quite focussed on that. And voila !  Thakkali Saadam (or tomato flavoured rice) it was. A few twists to Valli's recipe was well appreciated at home, and we had a hearty meal with the elder girl too asking for a second helping. Thank you, Valli for this recipe and keep inspiring us 🙂

Lets move to today's recipe and see how to make this flavourful One Pot meal that can be put together by even bachelors / bachelorettes.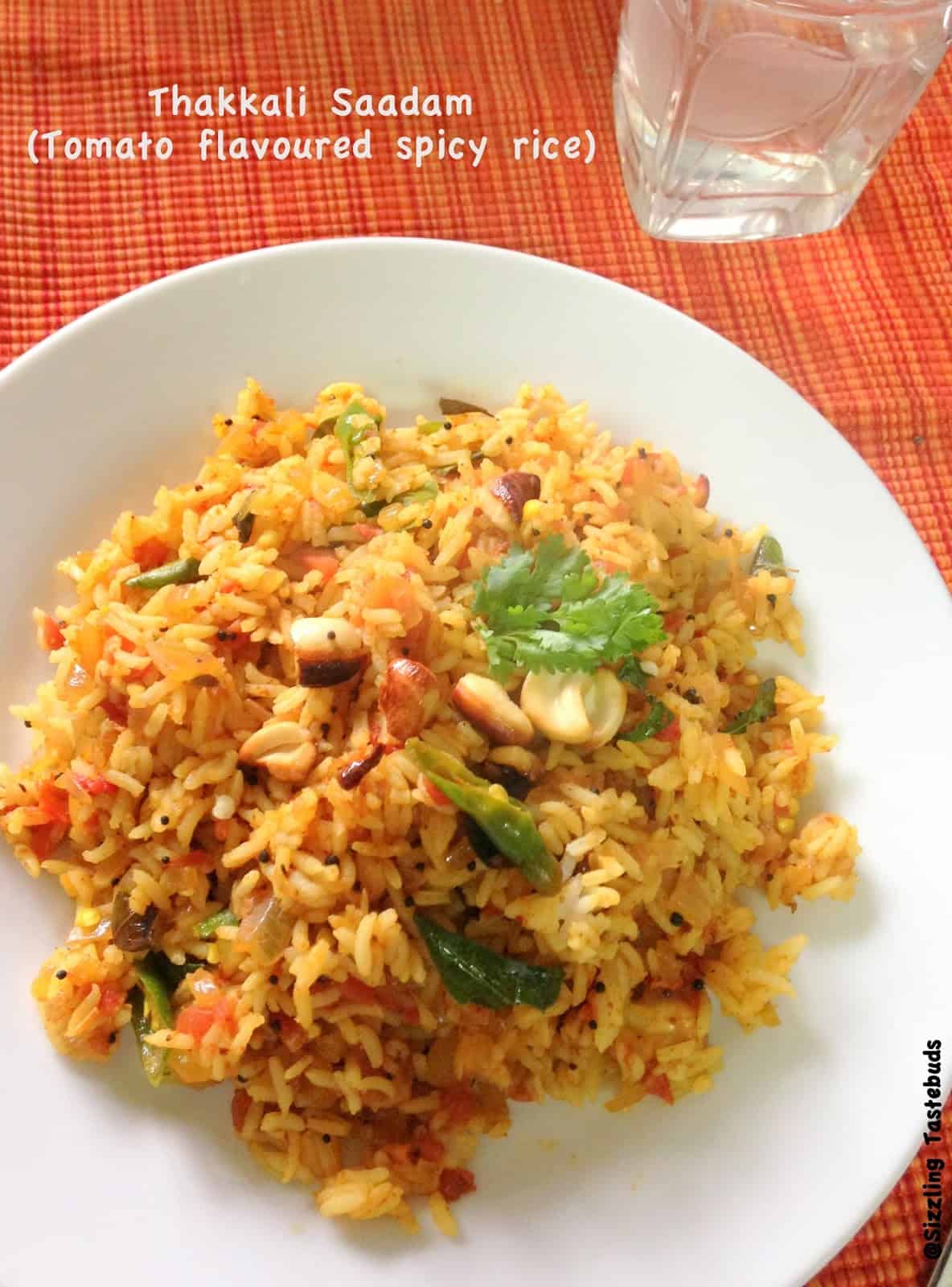 Pin


Prep time : 20 mins, Cook time : 20 mins , Serves : 3
Course : Main Course, South Indian
Goes well with Onion Raita / Thayir Pachadi / Plain Curd + papad
Spice level : Medium
Recipe Source : Valli's recipe
Ingredients:
Rice – 1.5 cups
Tomatoes – fleshy variety – 4 large (approx 600 gms) – divided use.
Turmeric powder – 1/2 tsp
Salt – to taste
Onions – 1 large
Masala powder: 
Cloves – 4 nos
Red chillies – 2 nos
Coriander seeds – 1 TBSP
Methi seeds – 1/4 tsp
To be ground to a paste:
2 tomatoes, 2 large cloves garlic, 1/2 inch ginger
Tempering:
Oil – 4 TBSP
Mustard seeds – 1/2 TBSP
Urad dal (split black gram) – 1/2 tsp
Cashews – few
Green chillies – 2-3
Curry leaves – a handful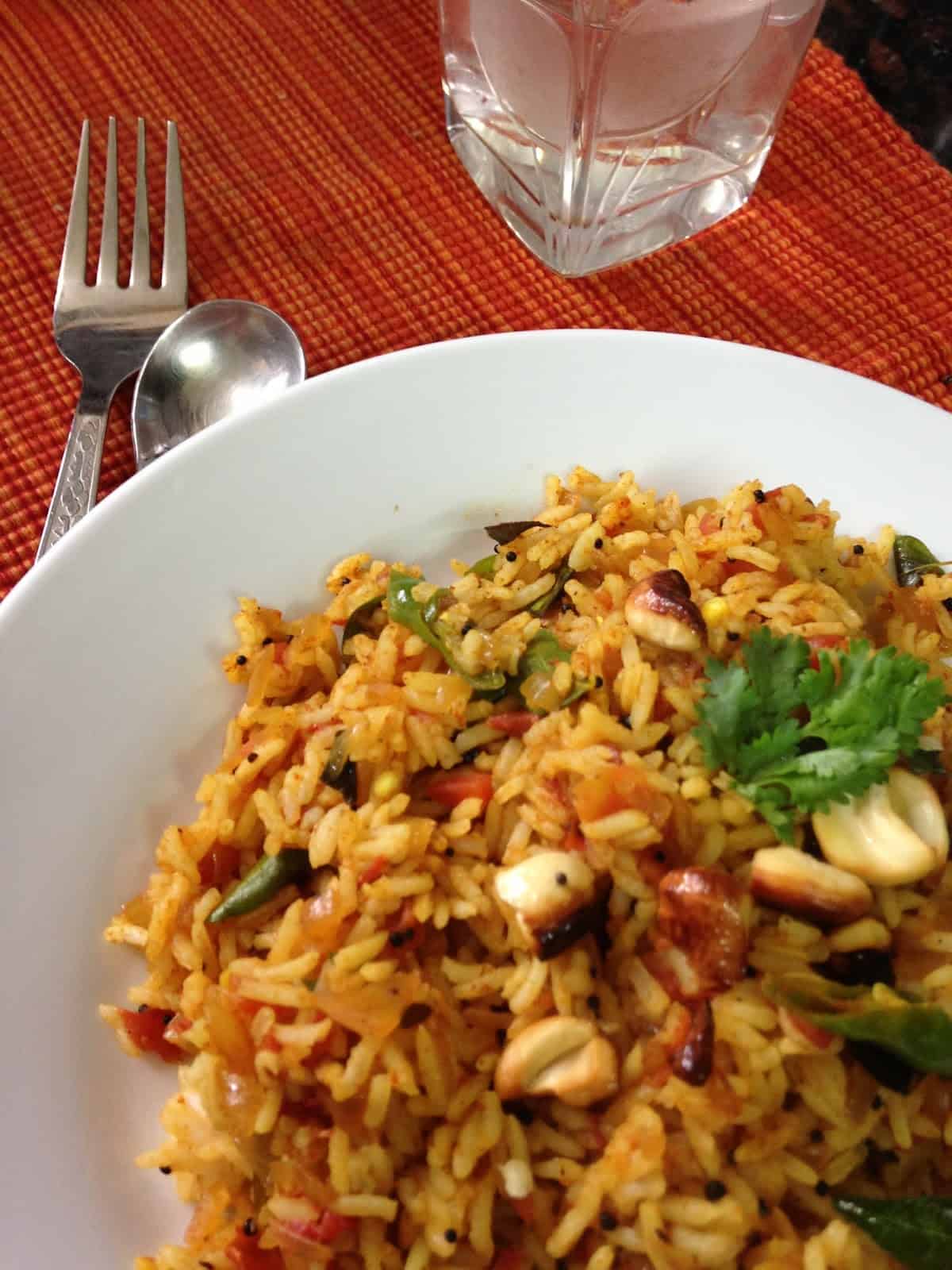 Pin


Method:
Cook rice with required water into separate grains. Cool and fluff the rice in a large flat plate. 
Dry roast all ingredients of the masala / spice powder. Cool and make into fine powder. Chop remaining tomatoes (2 nos) into chunks with the skin on.
Grind the ingredients under "to paste" and keep aside.
Heat oil. Splutter the mustard seeds, urad dal, green chillies, cashews & curry leaves. Once the curry leaves wilt a bit, add turmeric and the onions, ground paste. saute for 3-4 mins till raw smell disappears.
Now add the diced tomatoes and let it turn soft and mushy. Add the spice powders, salt and mix well. Let the thickish gravy cool a bit.
Then add the cooked rice, toss a bit and check for salt and seasonings. Serve hot or warm with curd or raitha / pachadi.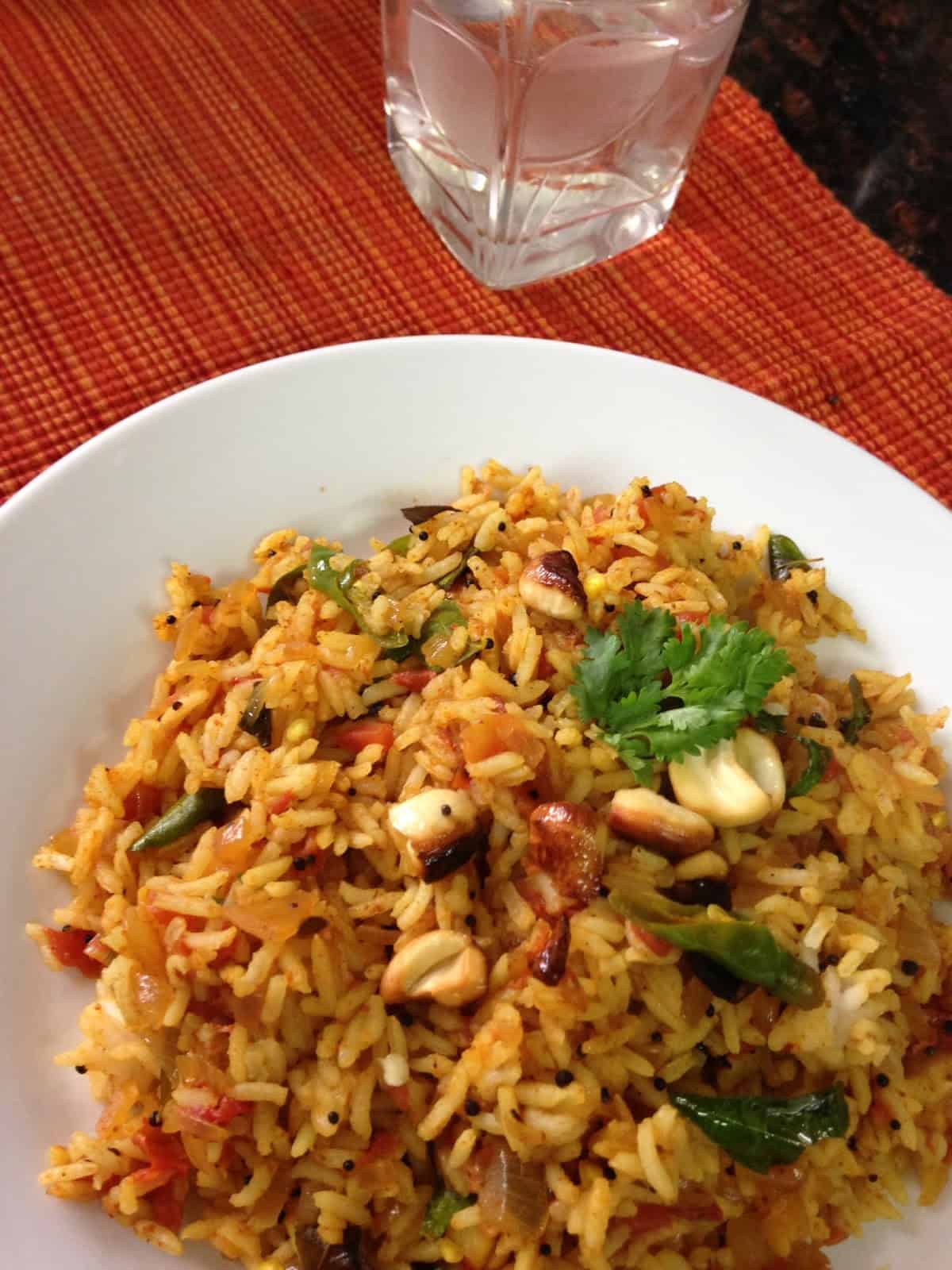 Pin