I had my eye on Elotes (another Mexican Corn dish – more like the Corn-on-the cob version), but settled for this equally enticing Corn-OFF-the-cob street food that we all love.
My kids love Corn in most forms and this was no exception. The younger one especially loved the warm salad, and said its like Corn Bhel 🙂 They also love the hugely popular Grilled Corn-Mango Salsa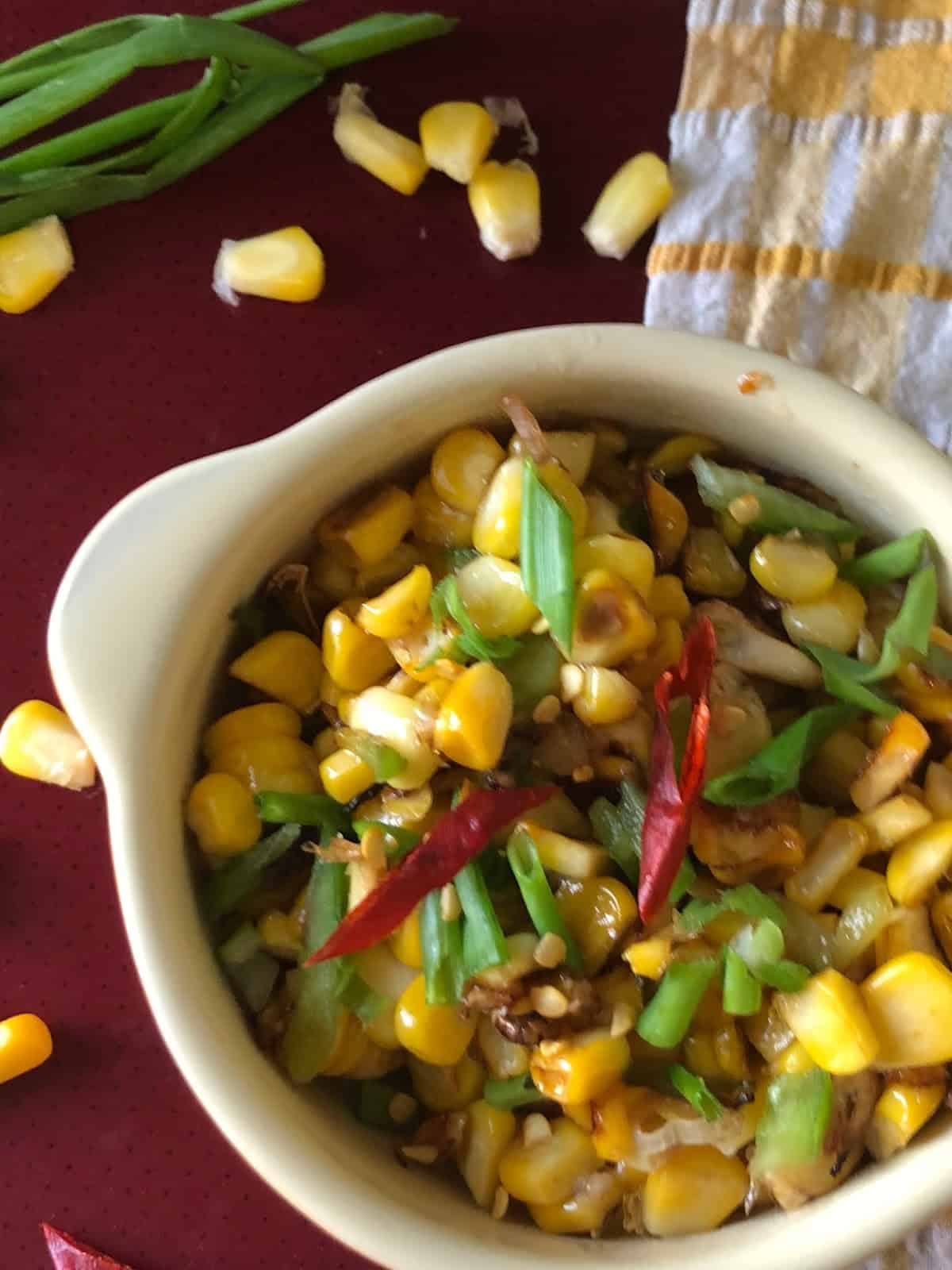 Pin

Other Corn Dishes you may like on the blog —

 

etc.

Coming to this street food, its apparently served warm in takeaway containers. Let's look at how to make this. Adapted from here.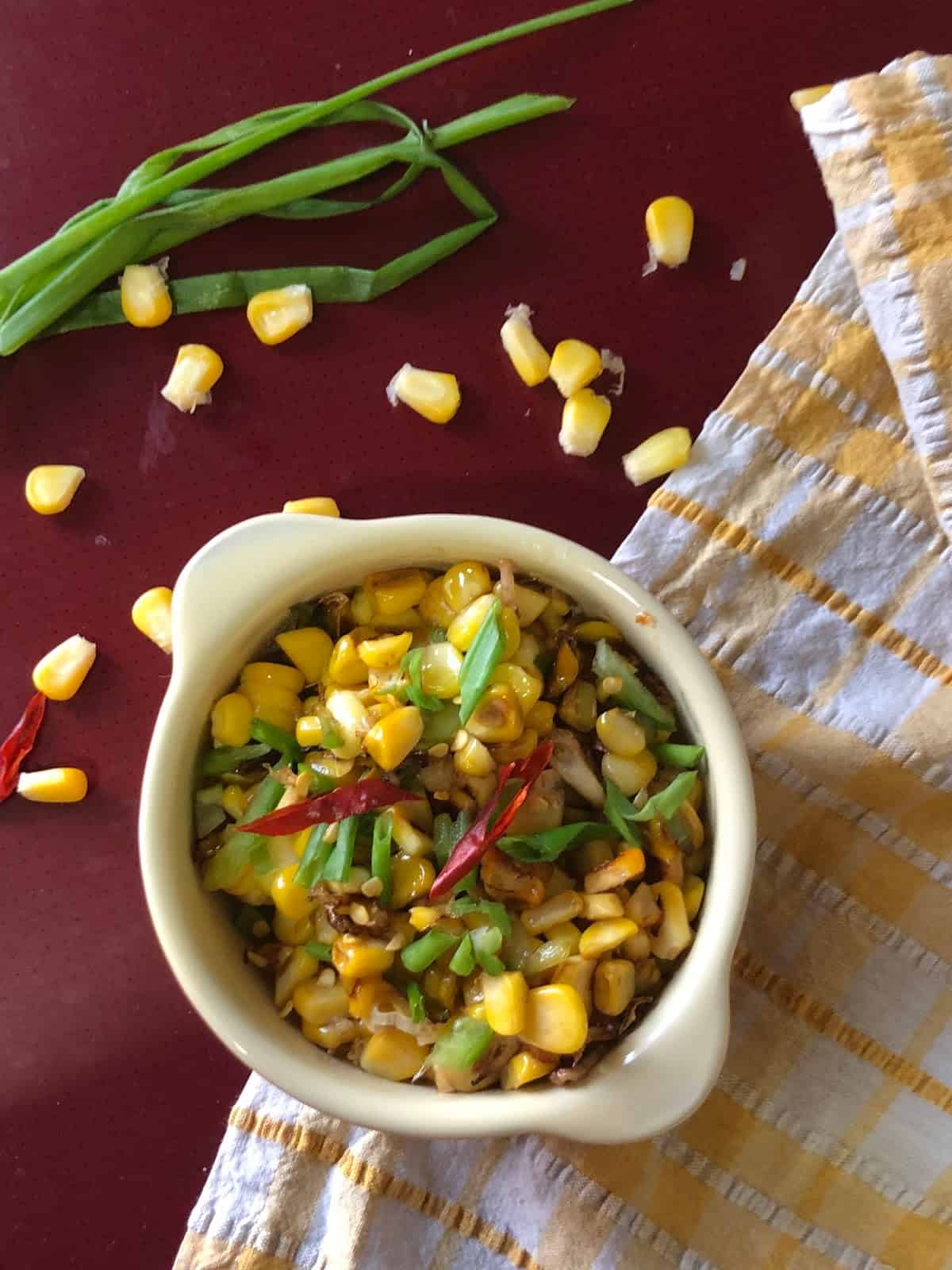 Pin

Prep time : 15 mins, Cook time : 5-10 mins , serves : 2~3

Esquites – Mexican Street Food – Gluten Free (Can be vegan)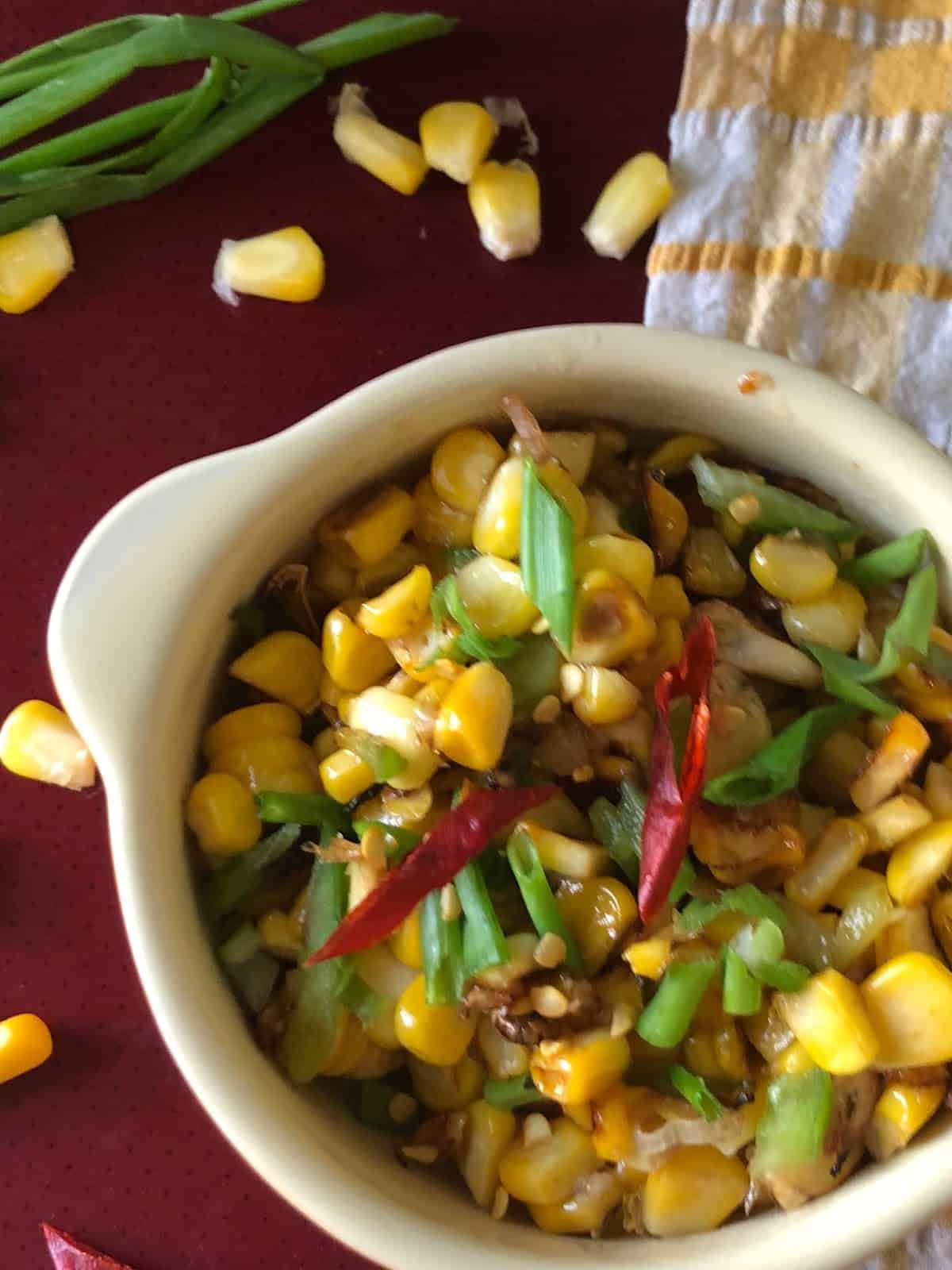 Pin
Ingredients:
Shucked Corn Kernels (fresh) – 1.2 cups (1 cup = 200 ml) – I pressure cooked it for 2 whistles but raw shucked kernels work just as fine.
Vegetable Oil – 2 tbsp.
Salt and pepper – to taste
Finely chopped scallions – 2 TBSP
Crumbled cheese – (I used Parm here, but this calls for a salty, so Feta might work)  about 2 TBSP
Lemon juice- to taste
Jalapeno pepper – 1 large (minced fine) – I used Bhavnagri variety here (altho any spicy variety will do)
garlic pods – 2 (finely minced or "microplaned")
paprika / chilli flakes – 1/2 tsp or to taste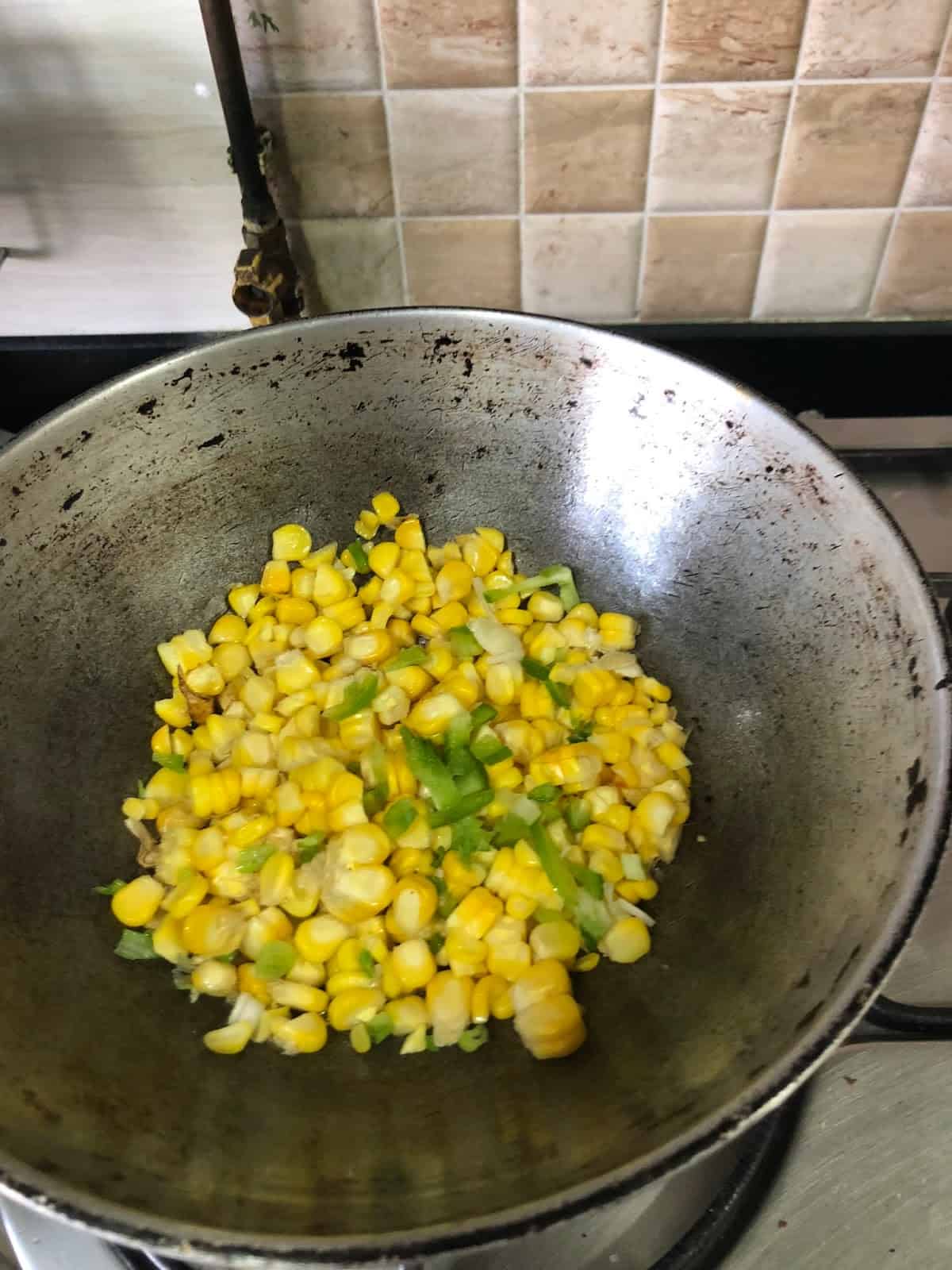 Pin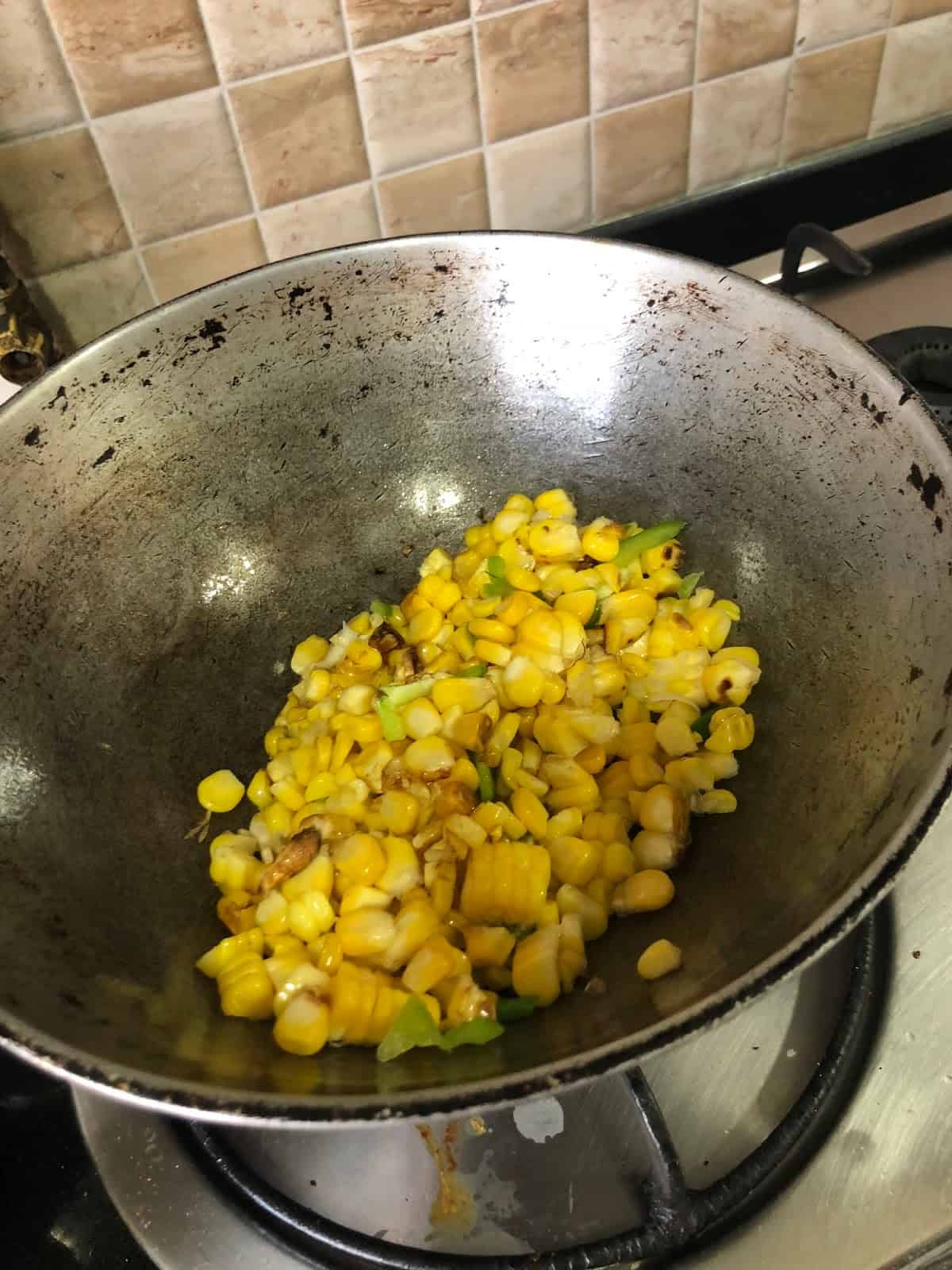 Pin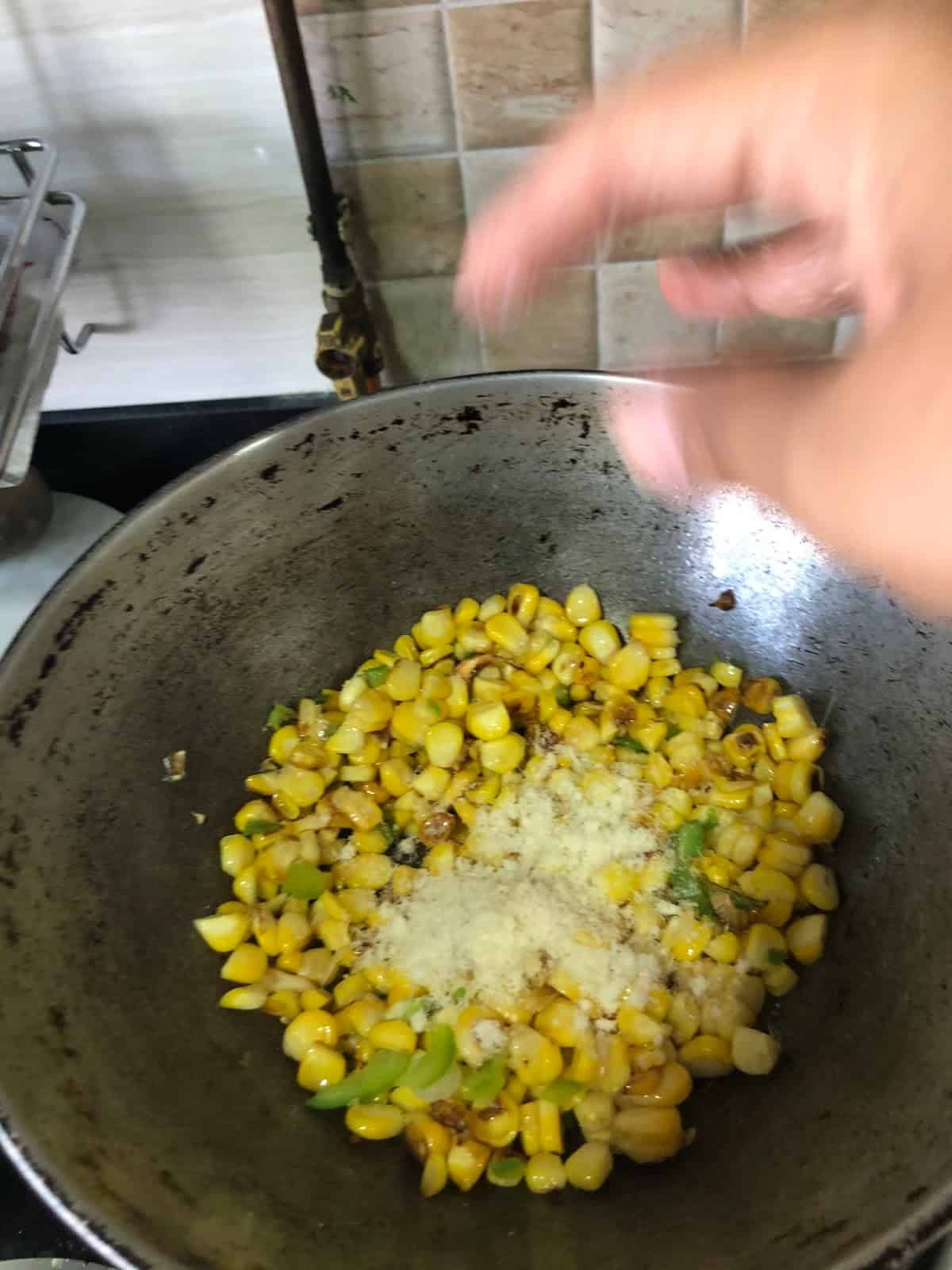 Pin
Method:
In a wok or non stick pan, add oil. Once its smoking hot, add the corn and let it sit for 1-2 minutes undisturbed till some of the corn char a bit. Now toss vigorously.
Let it sit again for 1 min in the hot pan. Now turn off heat and add the rest of the ingredients and give it a good toss.
Serve immediately.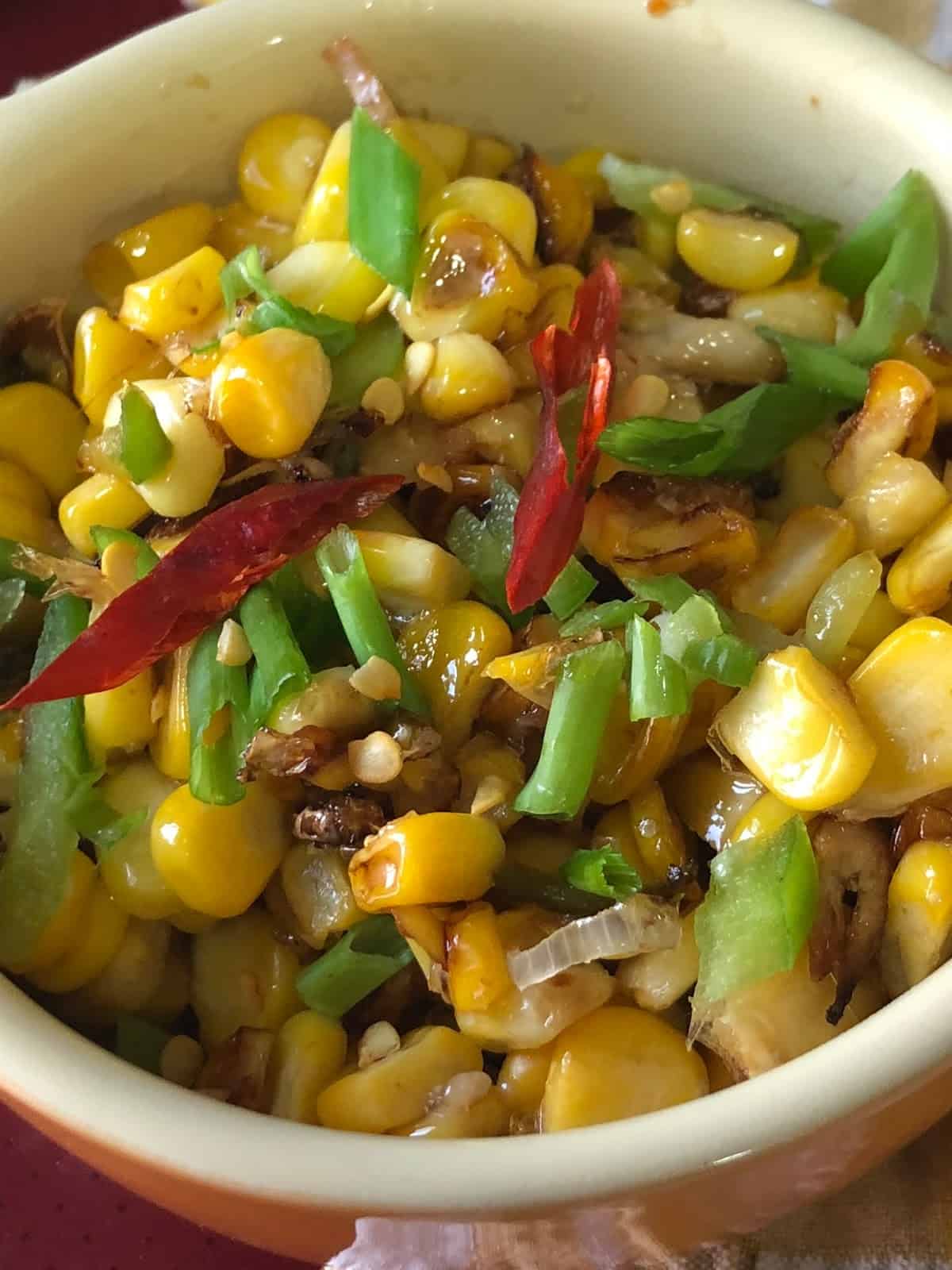 Pin