Today is the 3rd day of BM with the theme – Cooking with 5 ingredients or less, and I present Instant Dhokla. Its a breeze to make this, and kids as well as adults will relish this. I haven't used chillies / ginger or even tempered this as I was making it for kids, but feel free to add in the same for a spicier version. This dish is as good for breakfast as it is for an evening snack too and a healthy appetiser : zero oil + baking combo doesnt get any healtheir ..
Lets get on with the recipe, shall we ? Sending this to Day 3 of Blogging Marathon as well as Radhika's Scrumptious breakfasts event and Srav's event on Appetisers.
Check out my friends from BMhere.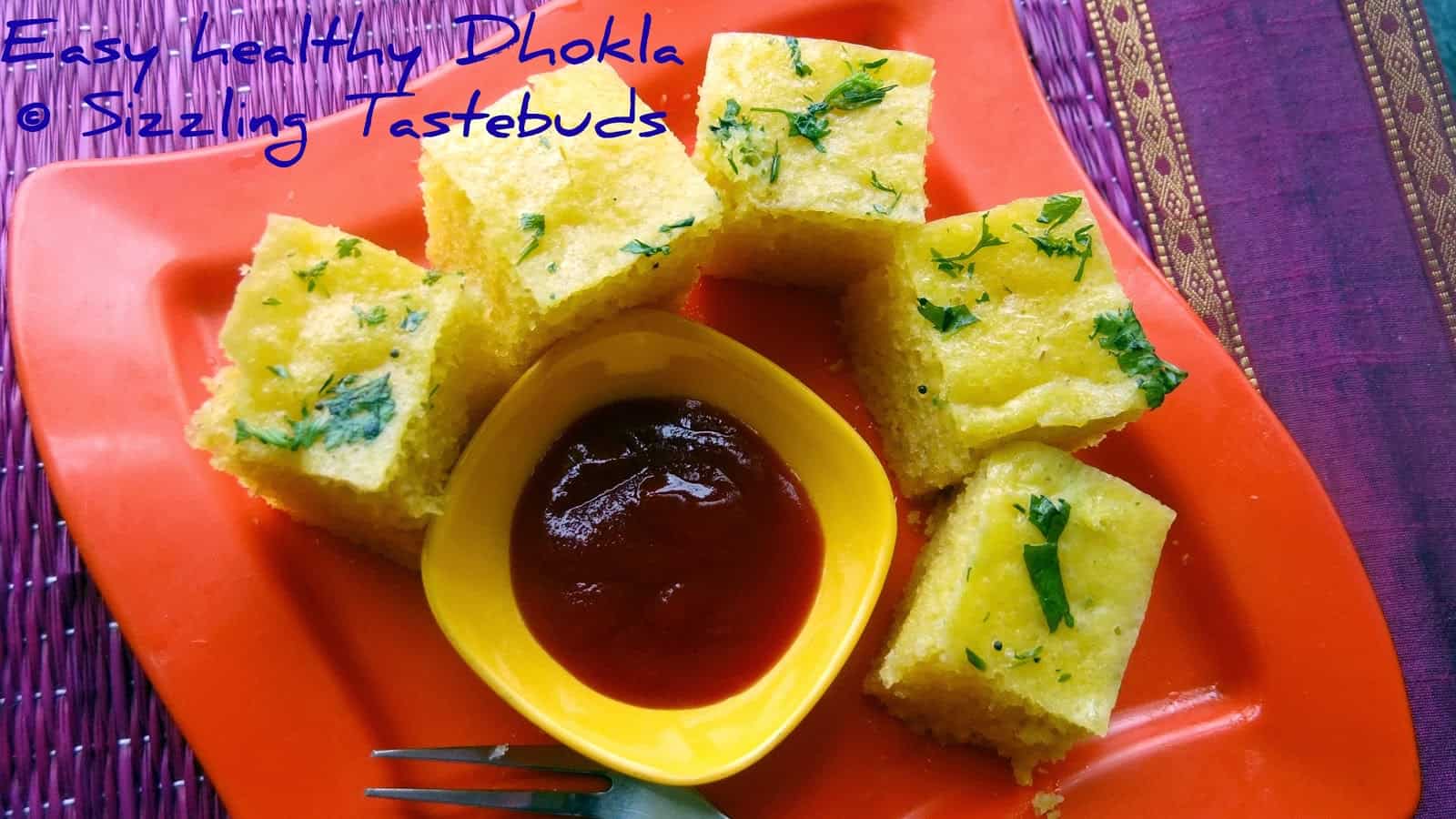 Pin

Prep time : 10 mins. Cooking time : 20 mins. Makes : 8 – 10 medium sized cubes.

Ingredients:
Gram flour / Besan – 1 cup
Semolina / Suji – 2 tsp
Eno salt – 1.5 tsp
Sugar – 1 tsp
oil – for greasing + coriander leaves for garnish.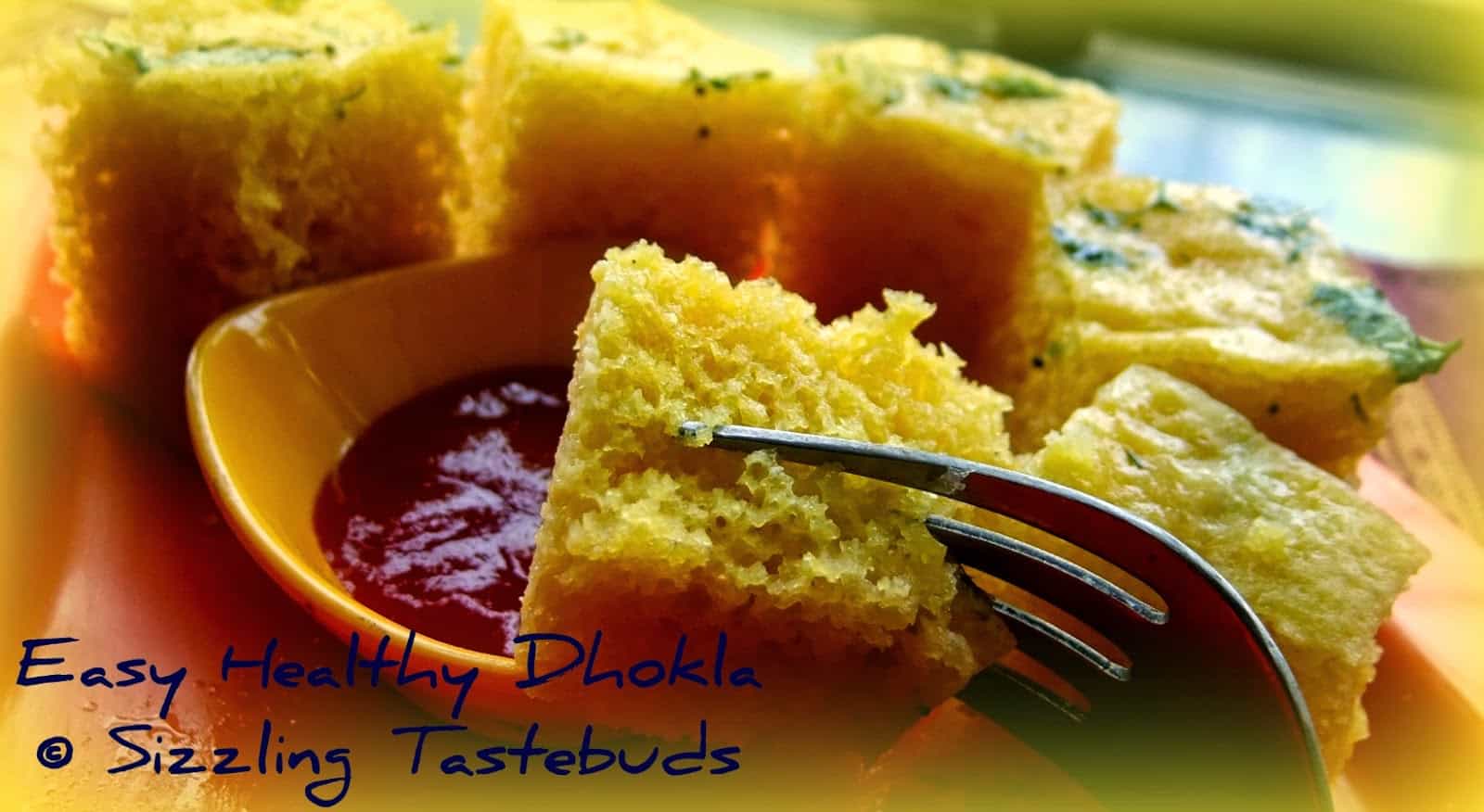 Pin

Method:

1) Mix gramflour, semolina and water and make it to a batter of pouring consistency (Idli batter types)

2) Grease the plate to be used for steaming (Use flat Idli stand / dhokla stand).

3) Place the thali on a stand in the pressure cooker with adequate but not more water and heat the water.

4) Now add eno to the batter and mix it well.

5) Pour the batter immediately to the greased plate

6) Cover and steam on high flame without whistle for 13 – 17 mins till done

7) Cool and cut into desired shapes.

8) Mix sugar in 1/2 tsp of water till it dissolves. Apply this solution on the top of the cut pieces and garnish with coriander.

Optional topping : Temper with mustard seeds + curry leaves + asafoetida. Add grated coconut for garnish