Happy to blog after a brief break. BM fever is on, and what better
excuse to blog ? Today's theme is Chef special. And I am here with a simple buy
yummy and healthy Mughlai dish with Cabbage Channadal Kofta presented by Chef
Sanjay Thumma aka VahChef.
 As I was looking for something new with Cabbage, I
loved this video and I
had some at home, and no one would touch the veggie with a barge pole in the
normal dry curry form. 
The dish was creamy even with minimum use of spice and oil and went very
well with rotis and pulav too. For those who don't prefer a gravy, you could munch
the koftas  in a dry form too, as an
evening snack with tea. And to watch those carloies from deep frying, I
switched to an abelskiever pan, and pan fried with very little oil.  
So, health bhi, taste bhi (as an ad jingle
goesJ) Do try this out and let me know how you liked it. Am
positive that even cabbage haters (and there are a LOT of them !!) would like
this dish.Use the freshest cabbage you
find and it would be even yummier…
Linking this to Blogging Marathon # 33 under "Chef Special"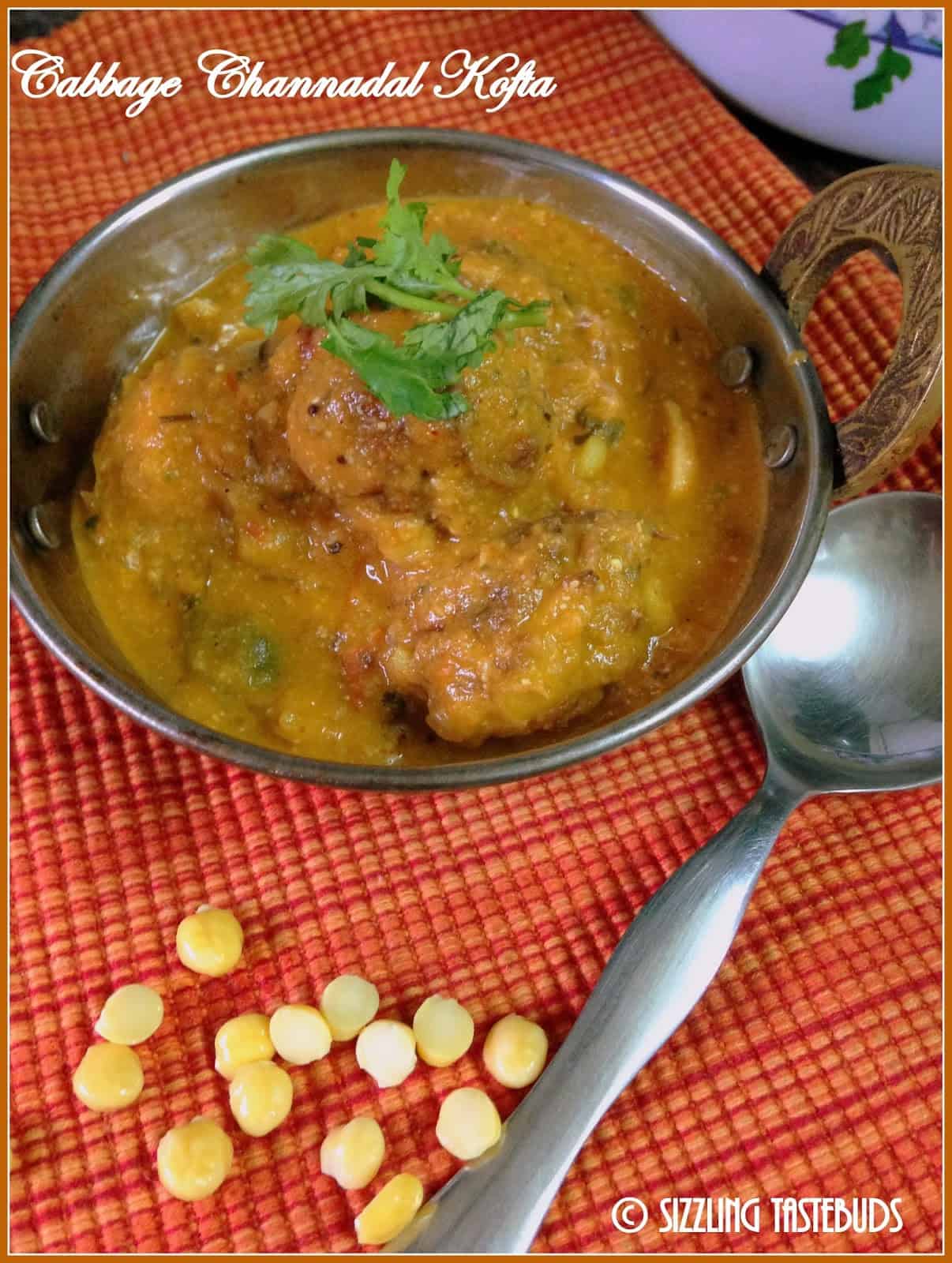 Pin

Prep time : 20 mins | Cooking time : 20 mins | Serves : 4

I followed the recipe here verbatim, so don't think
I should repeat it.. (except for the part that instead of deep frying the koftas, I pan fried them with very little oil in an abelskiever / paniyaram pan)

Also do check out the step by step recipe in the collage below for a pictorial explanation.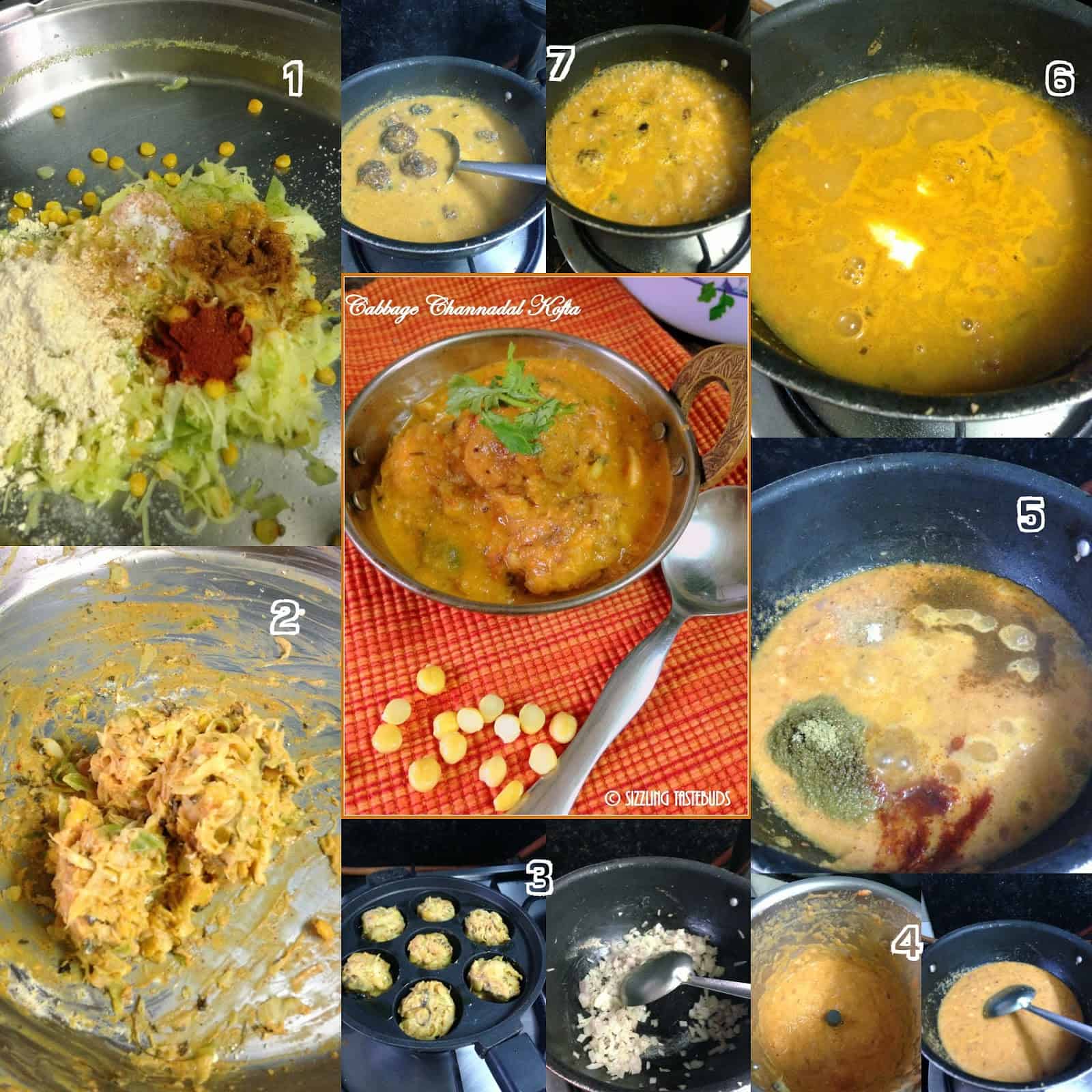 Pin

Bon Appetit !