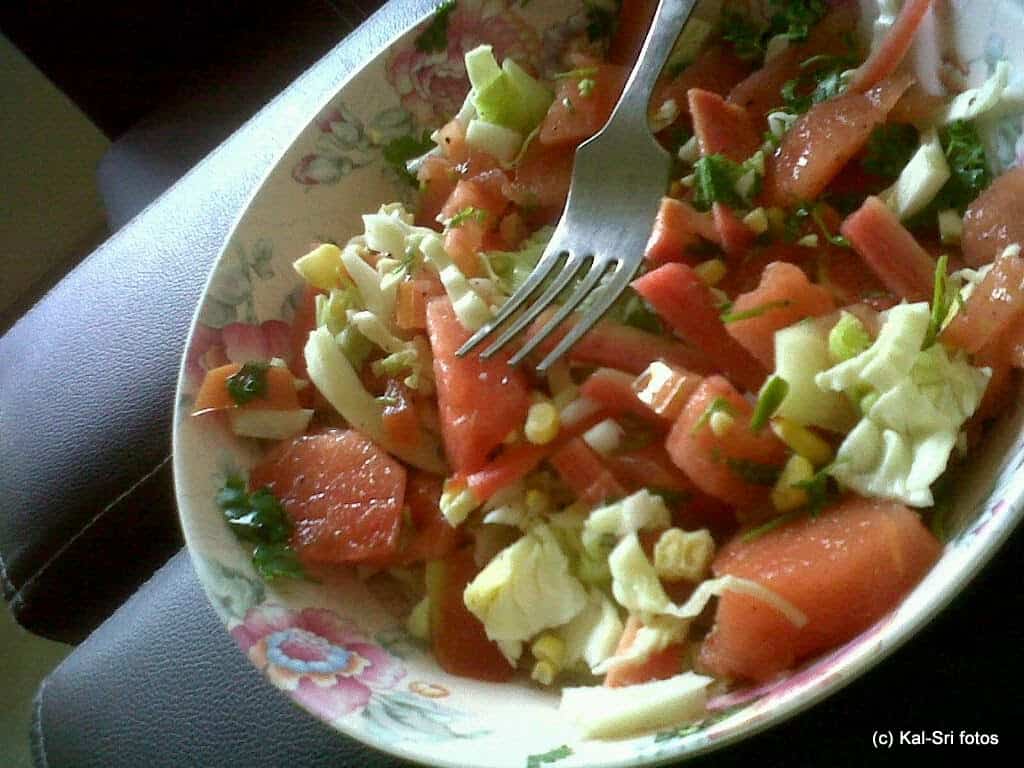 Pin

It was last afternoon that I decided against cooking lunch for myself, and had this delicious Veg -n- Fruit Salad filled with goodness and health. As with a salad, most of the ingredients are not measured but decided more by availability and one's palate ! Slightly chilled veggies and fruits works best, unless its freezing out there!

Ingredients: (Single serve)
Cabbage – loosely shredded – 1 cup

Tomatoes roughly chopped – 1 no.

Onions (ok, the prices have dropped) ! – chopped – 1 no (optional)

Sweet corn – 1 cup (I love this, so shredded it right off the cob)

Cucumber – roughly diced – 1/2 cup

Carrots – diced lengthwise – 1/4 cup

Watermelon – roughly diced – 1/2 cup

Lime juice – 1 tbsp (or more if you prefer)

Black salt – 1/2 tsp

Rosemary and oregano – a pinch each (Optional)

Freshly ground pepper – 1/2 tsp

chopped fresh coriander / cilantro & mint leaves – 1 tsp each
Method:
Roughly chop all the veggies and fruit.

Mix well – do not toss more than twice or thrice. You may add seasonal fruits / veg as preferred. Citrus fruits work especially well.

Add lime juice and salt. Now add Rosemary, Oregano and Pepper.

Garnish with Coriander and Mint leaves.

Transfer to a large bowl …
Sit back, relax and enjoy the crunchy Salad !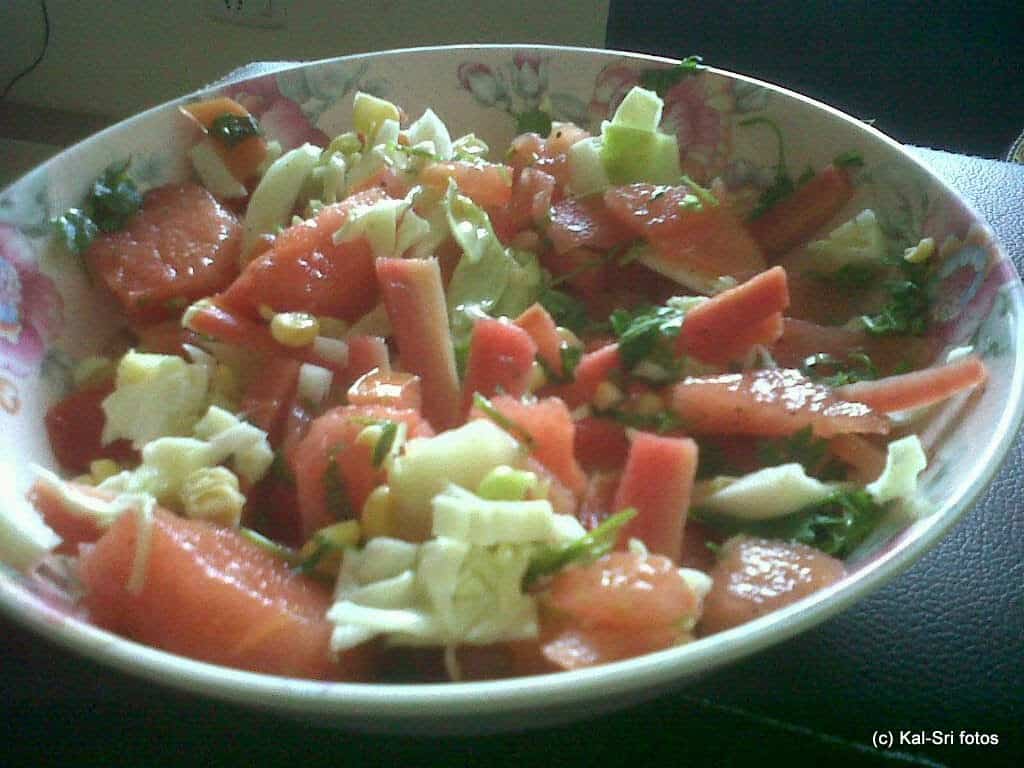 Pin