After yesterday's Karnataka special Damrot, we move to a very popular recipe from Odissa and parts of West Bengal. Sandesh, Chamcham, Mishti Doi are some of the popular milk based sweets in this region. I was reading up on Indian Sweets, and both the name and the dish appealed to me. And then I remembered that I had tasted this at Bhubaneshwar while travelling on work many years ago.
I have attempted a Low fat version of this without deep frying, and there wasnt any difference between the original and the adapted version : have made this twice already, and considering the husband is rather averse to milk based sweets (he would rather have a large bite of dark chocolate as dessert ! Sigh :-)), he quite liked this mildly sweet dessert.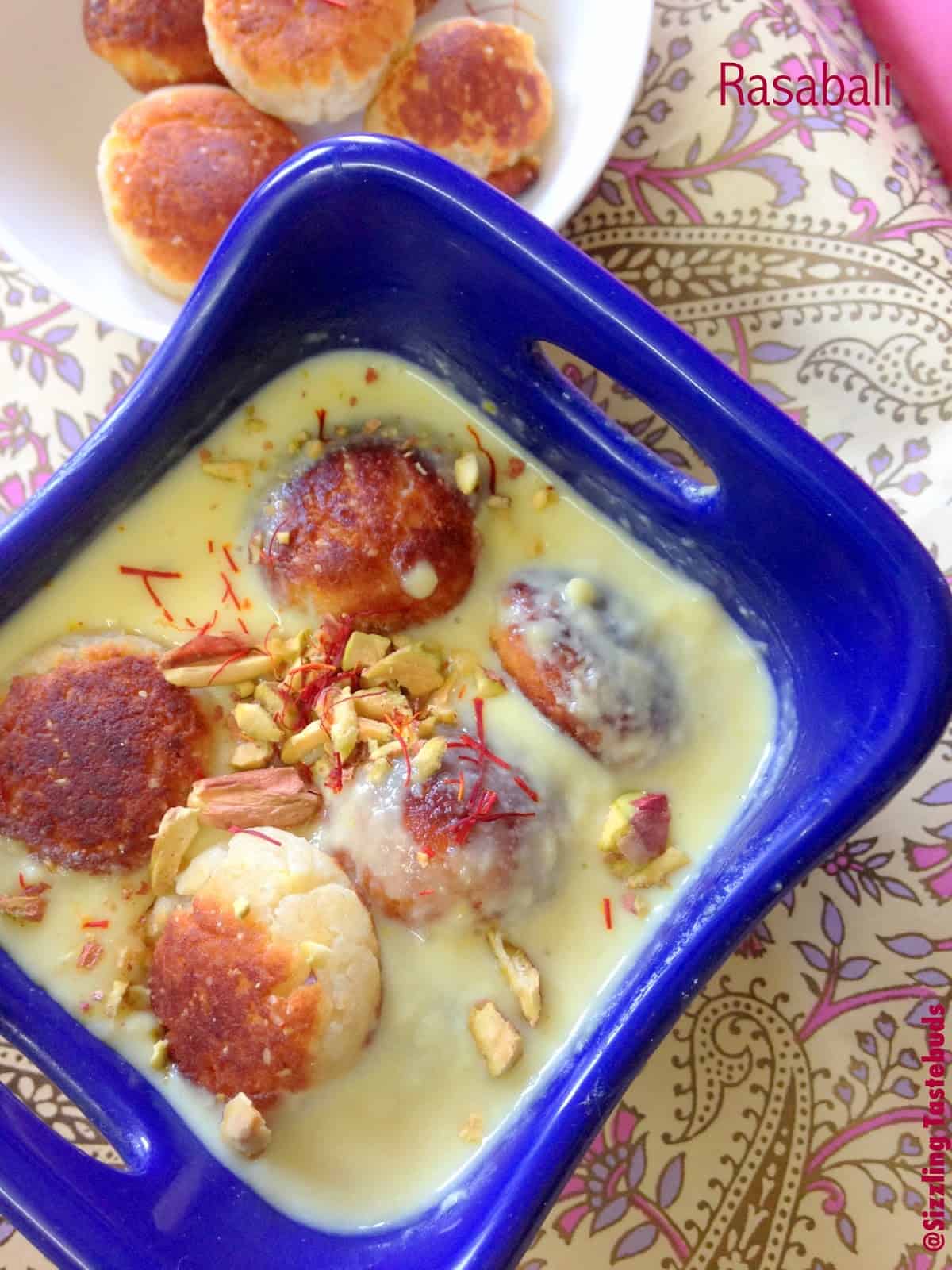 Pin

I have adapted the dish from here, with some minor variations. This recipe in rather laborious but I hope the step by step pictures will help you.  Do check this out and let me know how you liked it.

Prep time : 20 mins ; cook time : 25-30 mins ; Serves : 6-8

Pista Rasabali – an Indian Dessert made with Pistachios and reduced milk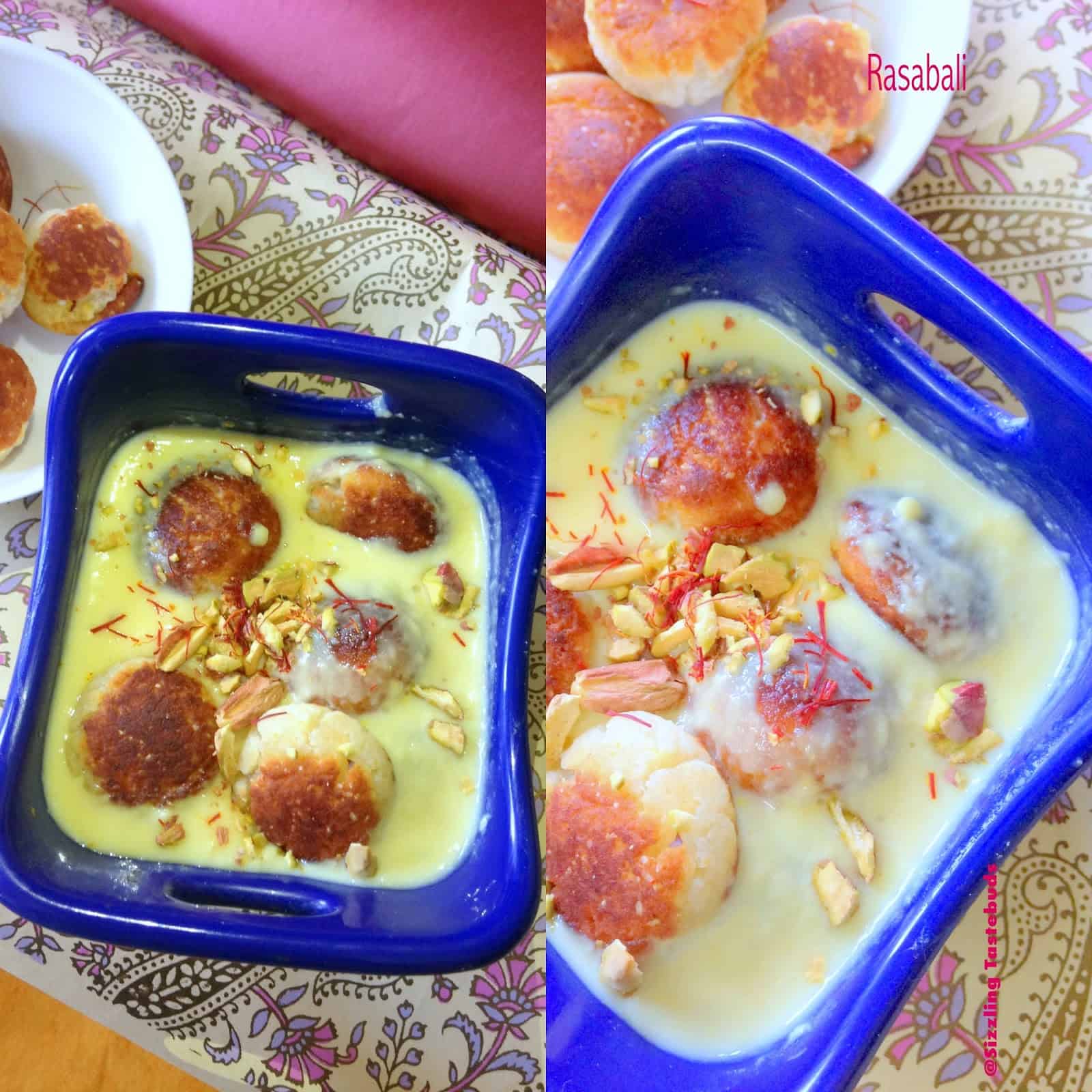 Pin

Ingredients:
Chenna / Mashed Panner – 1 cup
Sooji / Rava – 1 tsp
Maida / All purpose flour – 1 tsp
Powdered sugar – 2 TBSP
Full Cream Milk – 1 litre
Milk powder / Skimmed milk powder – 1/2 cup
Saffron strands – few 
Powdered Sugar – 3/4 to 1 cup (we like it mildly sweet)
Cardamom powder – 1/4 tsp
Sliced pistachio and almonds – for garnish
Oil – for shallow frying (about 4 TBSP)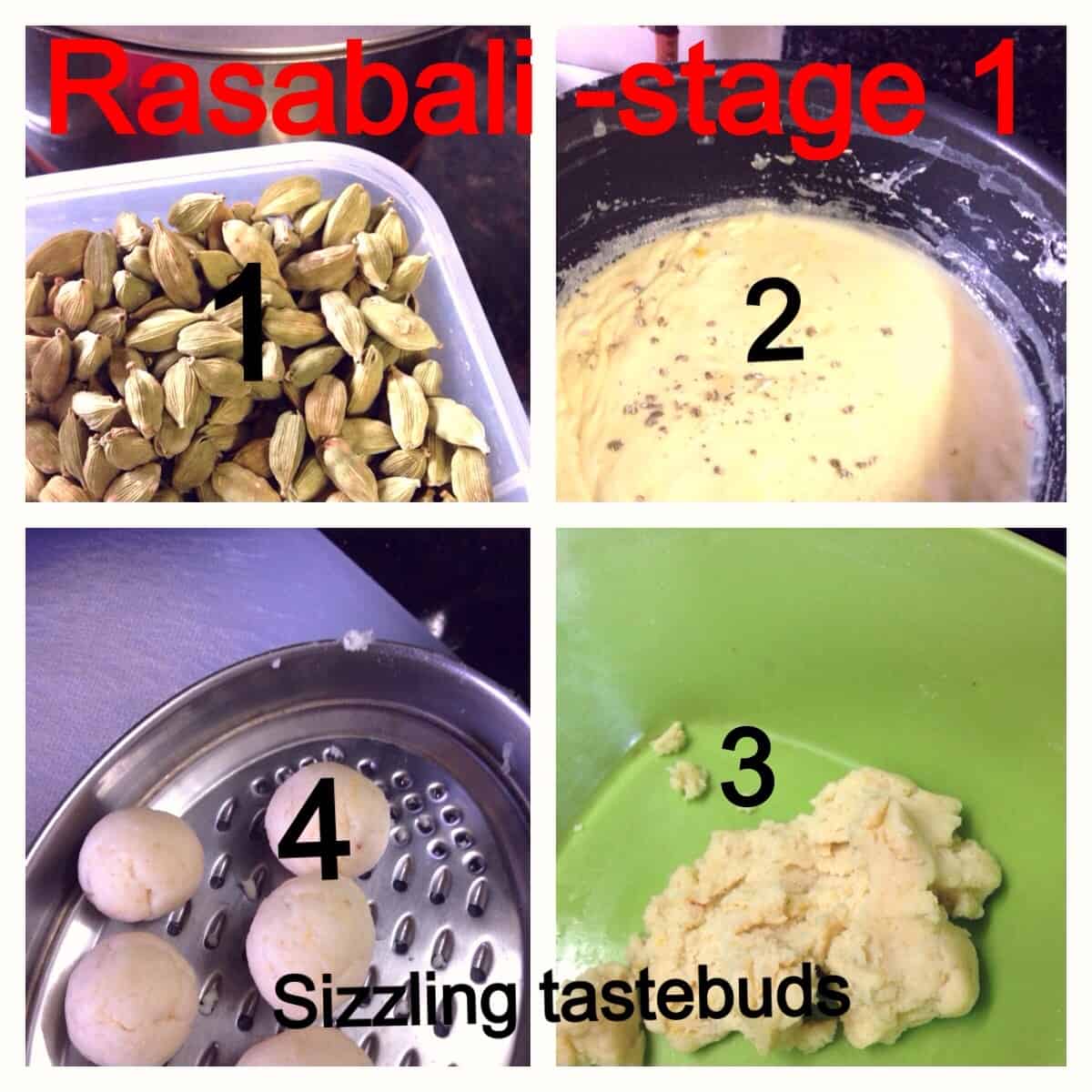 Pin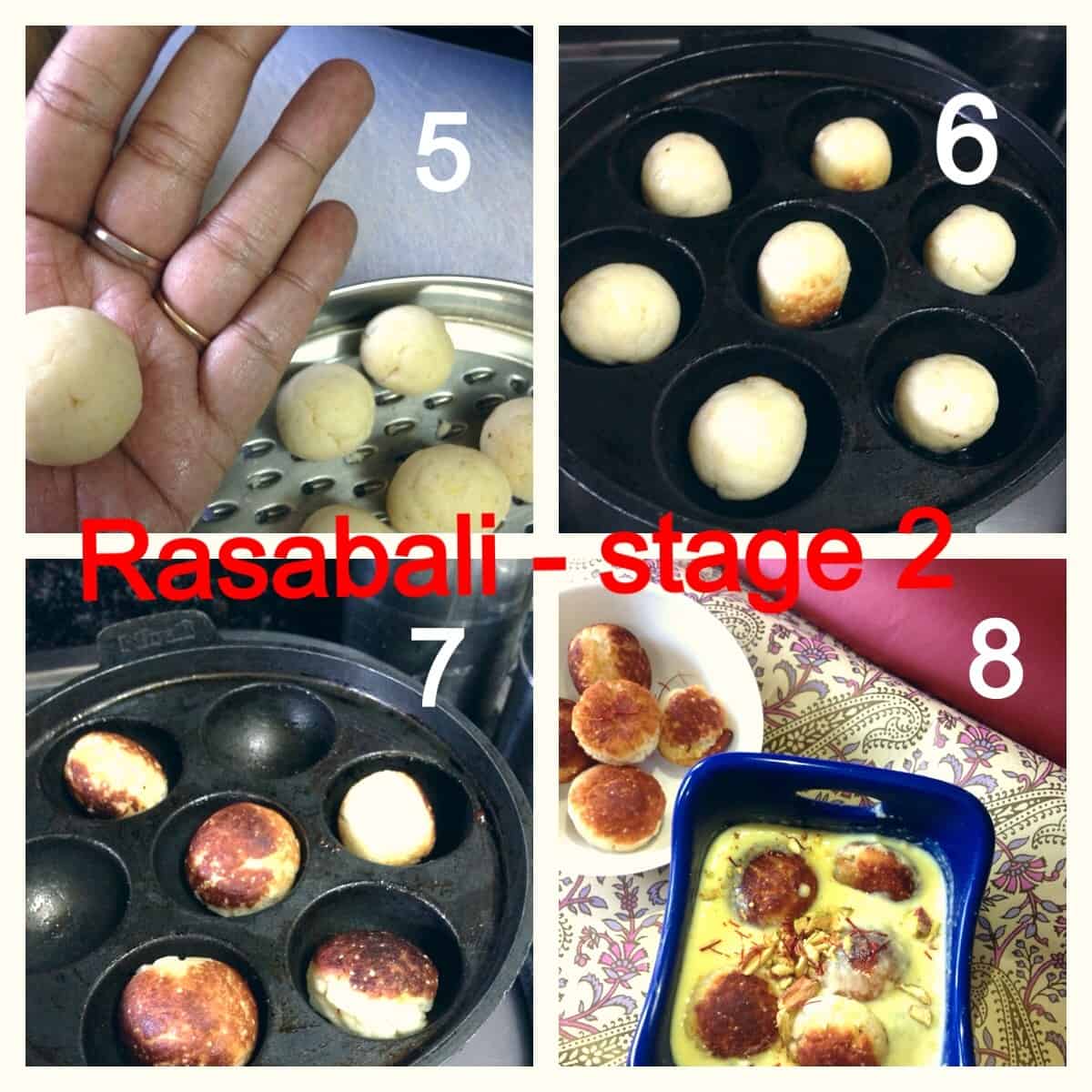 Pin


Method:
Soak the saffron strands in few tsp of warm milk. 
Boil the milk in a deep bottomed thick pan till it reduces till 2/3, now take some hot milk in a separate cup and add the milk powder to make a thick paste – add this paste back to the hot milk along with half the powdered sugar and reduce to half. Add the remaining sugar, saffron strands and let it simmer for 3-4 mins more and starts leaving the sides of the pan. Switch off.
Knead the chenna / Mashed panner along with the maida and sooji to a smooth dough with the heel of your pal. Add 2 TBSP of powdered sugar, a pinch of cardamom powder, and cover and keep for 5 mins. Pinch out a small portion and smooth out into little balls as you would do for the Gulab Jamun. Either deep fry or use an abelskiver / Paniyaram pan to fry these (I used the latter) on a very low flame till done and slightly golden brown on all sides.
Add the fried rasabali to the flavoured milk mixture. Simmer for 2 mins more, add the pistachios and slivered almonds , let it soak for 1/2 hour, serve warm or cold.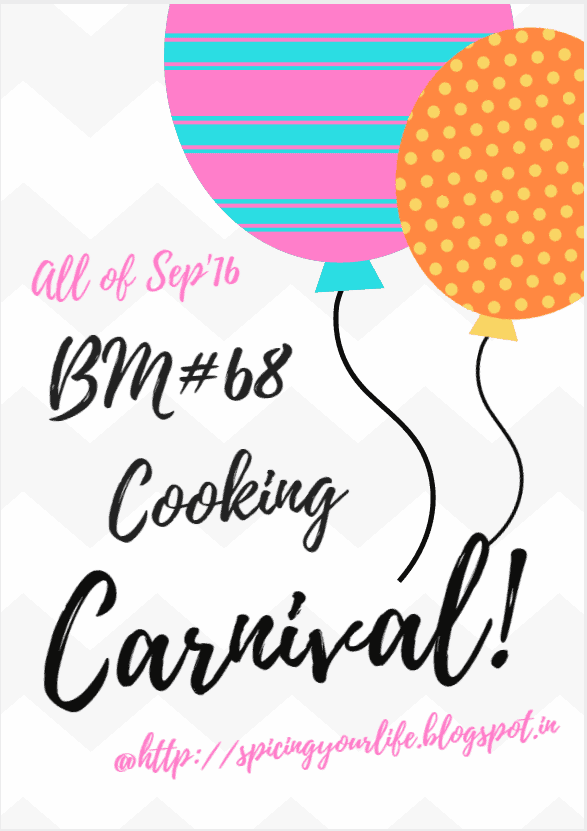 Pin
Check out the Blogging Marathon page for the other Blogging Marathoners doing BM# 68