Its not very often you are awestruck by
the baking prowess of a co-blogger, a versatile baker and a good friend to know
in the blogging world. For those who are not afraid of taking risks of
converting heavy egg-based recipes into eggless ones, and retaining the texture
and the crumb. I haven't met Gayathri– my Guest blogger of the month  in
person. But for a person smitten by her versatile bakes – from Russian Tea
cakes to Persian breads, I can't thank her enough for a wonderful guest post of a
yummy looking Strawberry Bread. Gayathri blogs here,and now has turned entrepreuner with her new venture – Sai Cakes and Bakes. Over to Gayathri in her own words…
——————————————————————————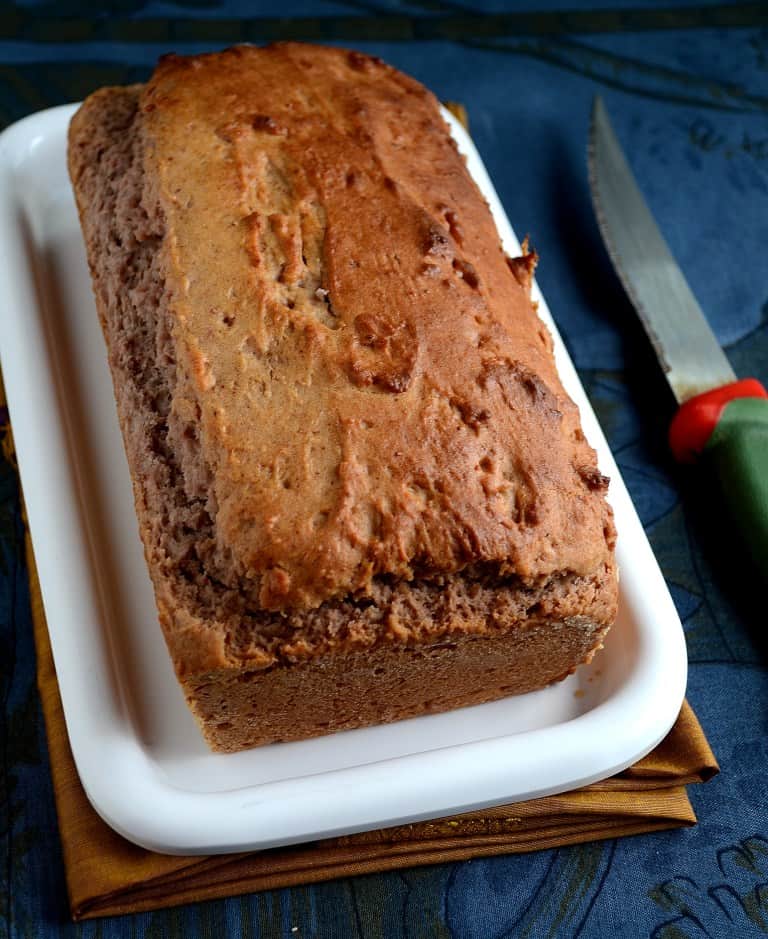 Pin

I am Gayathri Kumar who blog at
Gayathri's Cook Spot. I have been blogging since September 2010. Blogging
started as a distraction from my personal family issues and with my husband's
encouragement, I started this blog and since then it has become an addiction
for me. I have a 6 years old daughter Sruti.




I am at present living in the Temple City
of Madurai. We are vegetarians and so I prefer to make authentic Indian
vegetarian dishes and egg free bakes. At first I started posting the recipes I
knew and thought the blog would be an online recipe book for my daughter
when she grows up. But after some time, I started trying out various
cuisines and egg free bakes and learnt a lot of tricks regarding cooking.
And I am still learning about lots and lots of new recipes daily. When Kalyani
asked to do a guest post for her blog, I was excited. But I took a long time
to decide what to cook for the guest post. I was toggling between a sweet
and an cake but settled on this quick bread as baking is my favourite.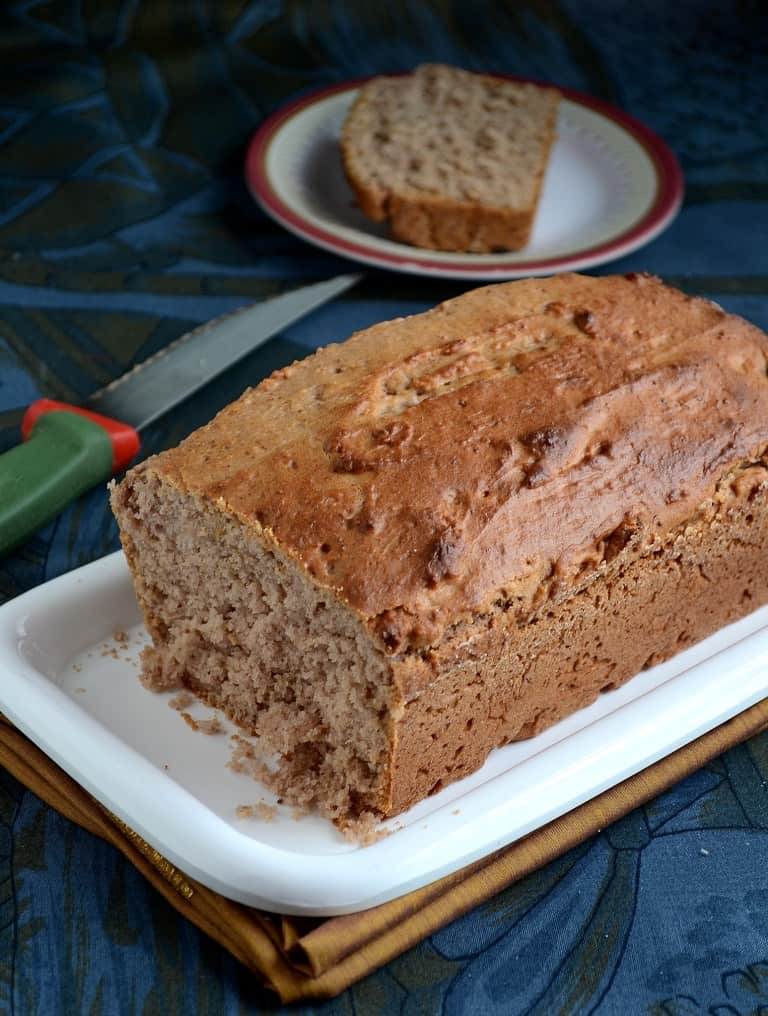 Pin




I bought a box full of strawberries and
it is very expensive at Madurai. But to my disappointment, the strawberries
were very sour and we couldn't eat even a half strawberry. So I decided to
use it in a quick bread. I pureed the strawberries and added it to the
bread mixture. I baked the bread in a loaf tin. My house was filled with
the wonderful aroma of the strawberries when the cake was in oven. The bread's
crumb is soft and bread itself is quite firm. It is mildly sweet and very
delicious. It will be a perfect evening snack to go along with a cup of coffee
or tea.

Ingredients:
Strawberries-250 gm
Condensed Milk-1 ½ cups
Caster Sugar-3-4 tbs
Unsalted Butter-1/2 cup
All Purpose Flour-2 cups
Baking Soda-1/2 tsp
Baking Powder-1 tsp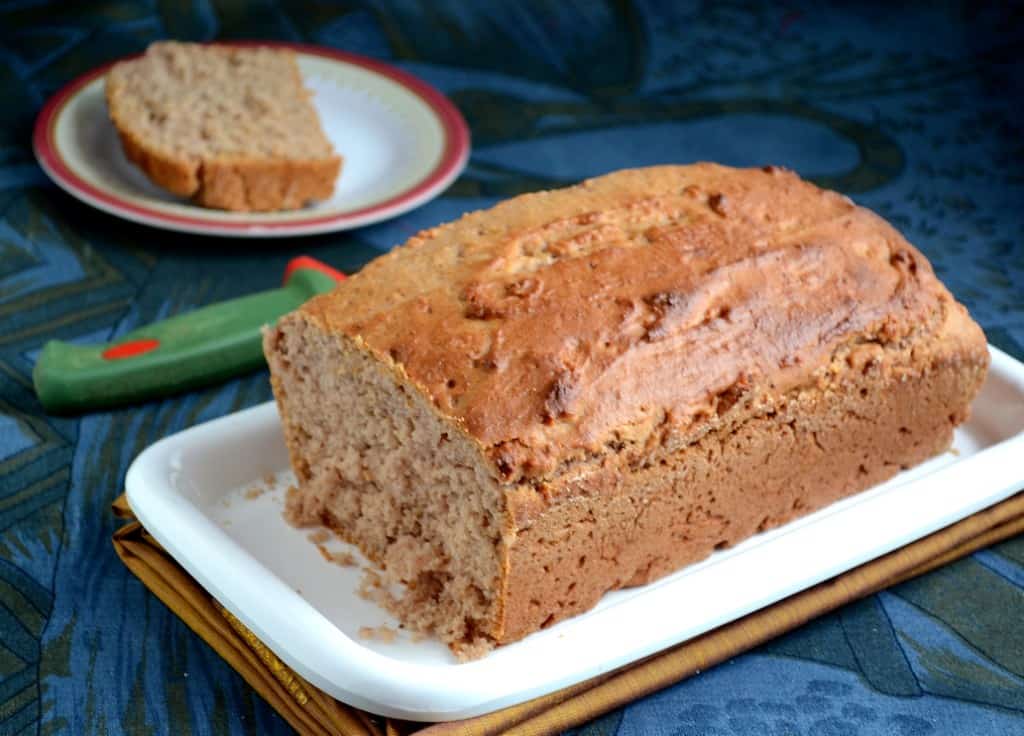 Pin
Procedure:
1. Remove the stalk of strawberries and
puree it in a mixer grinder.
2. Preheat oven to 175C.
3. In a bowl combine butter, condensed
milk and strawberry puree and beat until 
creamy.
4. Sift baking powder, baking soda and
flour in another bowl.
5. Add this to the strawberry butter
mixture and fold until incorporated.
6. Grease and line a loaf tin and
transfer the batter to the tin.
7. Bake the cake for 40-50 minutes. If
the top browns fast, cover it with a foil and
bake.
8. When a tooth pick inserted comes out
clean, remove the tin from oven.
9. After 10 minutes, remove the cake
from the tin and allow it to cool completely on 
a wire rack.
10. Slice it up and serve.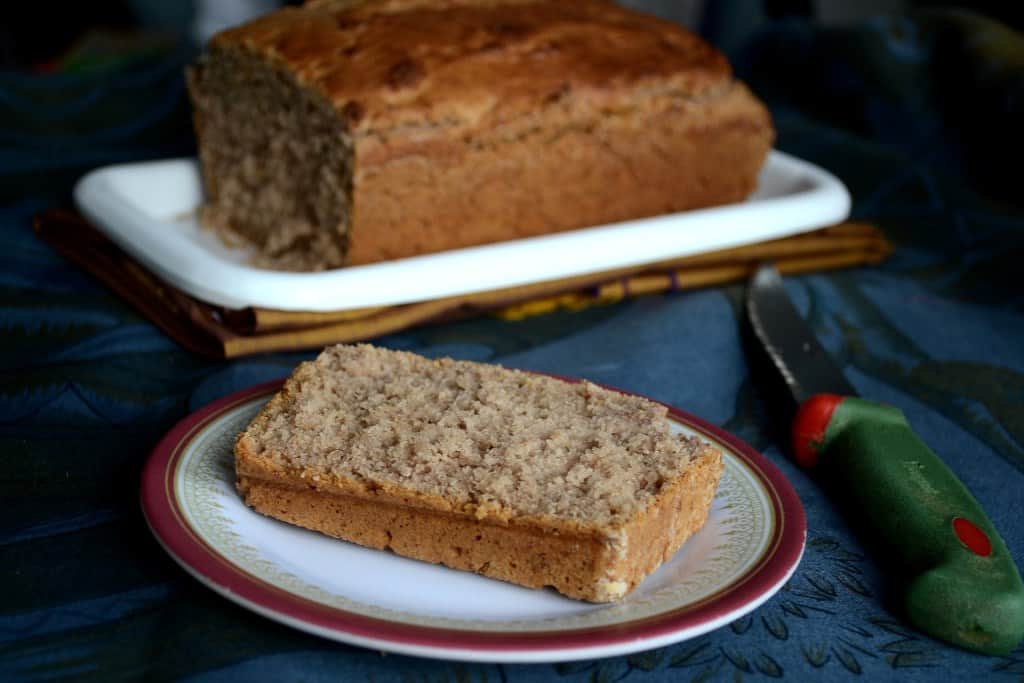 Pin