Well, this Kosambari (aka Kosumalli in Tamil or Koshimbir in Marathi) is a constant feature in my kitchen
for festival thali recipes or otherwise. We make it often with Carrot / Radish (daikon) and even this Cucumber version. 
Easy to make and digest, this salad is sure to soothe your stomach and fill it too (especially if you were on a salad – only diet). I prefer to make this the traditional way with a touch of coconut and a high pinch of asafoetida (which you may omit if you are Gluten Free ). Make it, eat it and relish it – it is sure to stay your favourite. 
This goes to my Aadi Velli Festival Thaali as an accompaniment.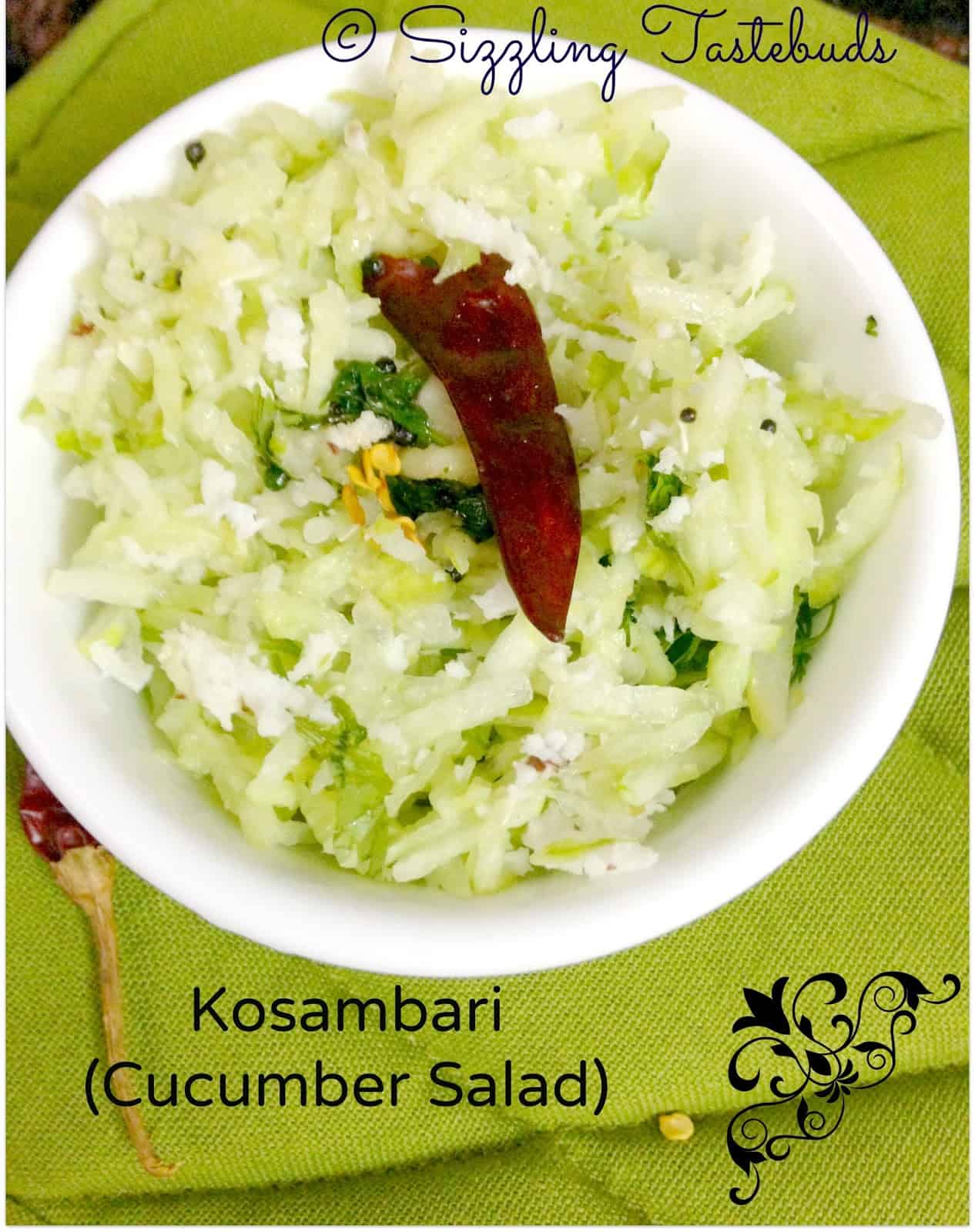 Prep time : 10 min, Cook : 1 min (optional tempering but recommended). Serves : 3
You would need:
Cucumber – 1 medium ( I prefer English Cucumbers / Long green ones)
Grated coconut – 3 tsp
Salt – to taste
Tempering: 1 tsp oil, mustard seeds 1/2 tsp, a nice lil pinch of asafoetida, 2 green chillies, 
Chopped green coriander and curry leaves – 1/2 tsp each
Lemon juice – 1/2 tsp (opt.)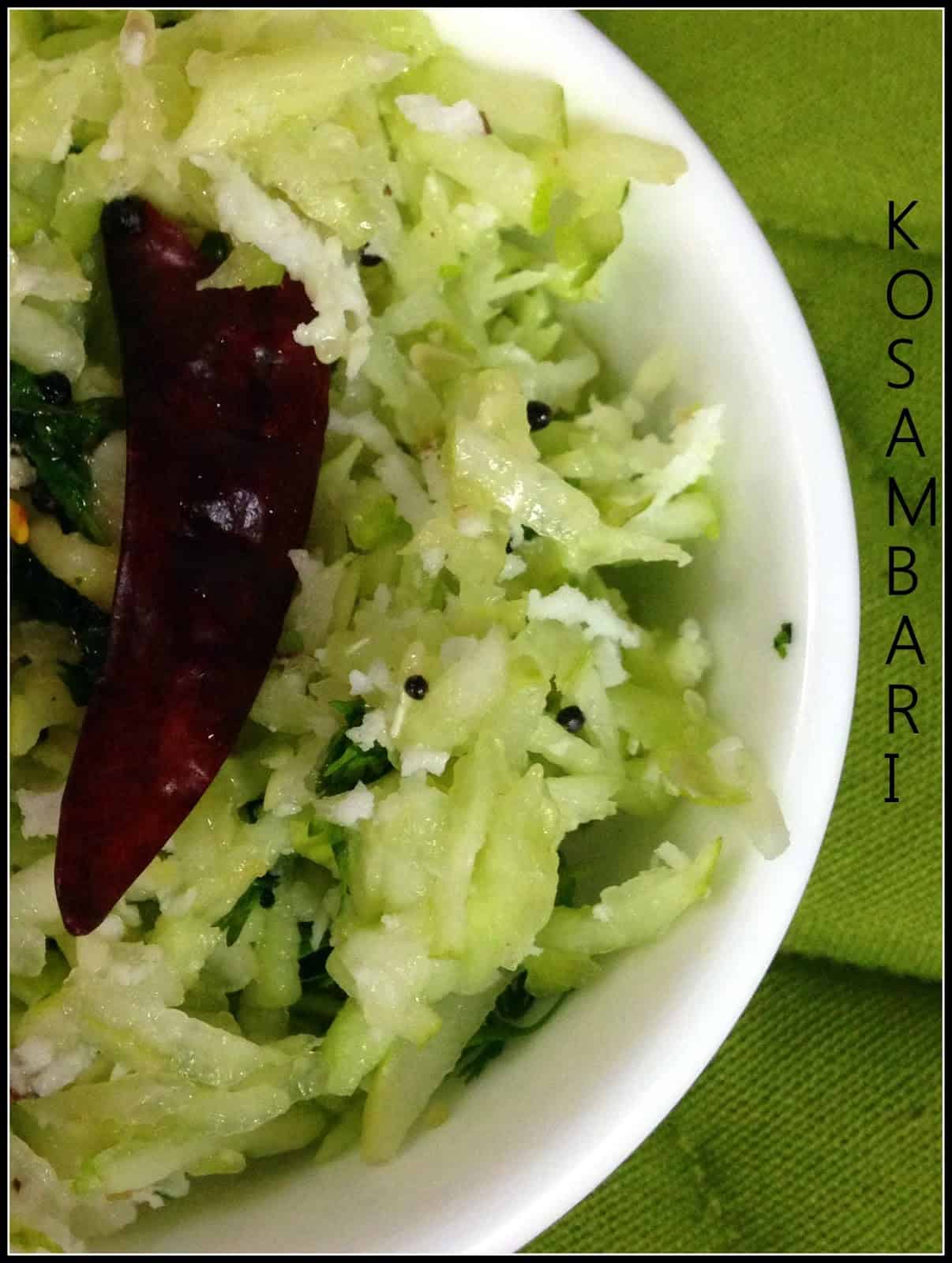 Method:
Peel and finely chop the cucumbers, add coconut and mix well. 
splutter tempering ingredients in a tsp of oil, once mustard stops spluttering, add to cucumber. 
Mix well. Add chopped coriander and curry leaves (I prefer sauteeing these in the tempering itself).
Adjust salt and add lemon juice. 
Serve immediately. 
(If making ahead, refrigerate and add salt and lemon juice just before serving).