Idada / Edada is a yummy Gujarati snack that I
had eaten earlier, but never knew the name. In fact, its soo similar to Idli in
texture, but so much thinner and lighter, one could almost call it a marriage
of Idli and Dhokla, and therefore also known as Safed
Dhokla. The north-south divide with culinary adventures ends thus
(hopefully!). I tried this out with Vaishali's recipe, making slight tweaks with the quantity as
I was trying this out at home for the first time.
Thanks Vaishali, it came out well ( I
dont know if this is the right texture) and we enjoyed it as a guilt free and
wholesome evening snack for kids too as its almost oil free and yummy too. This
goes to Blogging Marathon under Kids Snacks , and am sure this is one oil free
snack that we are gonna enjoy frequently. Check out the fellow
marathoners here.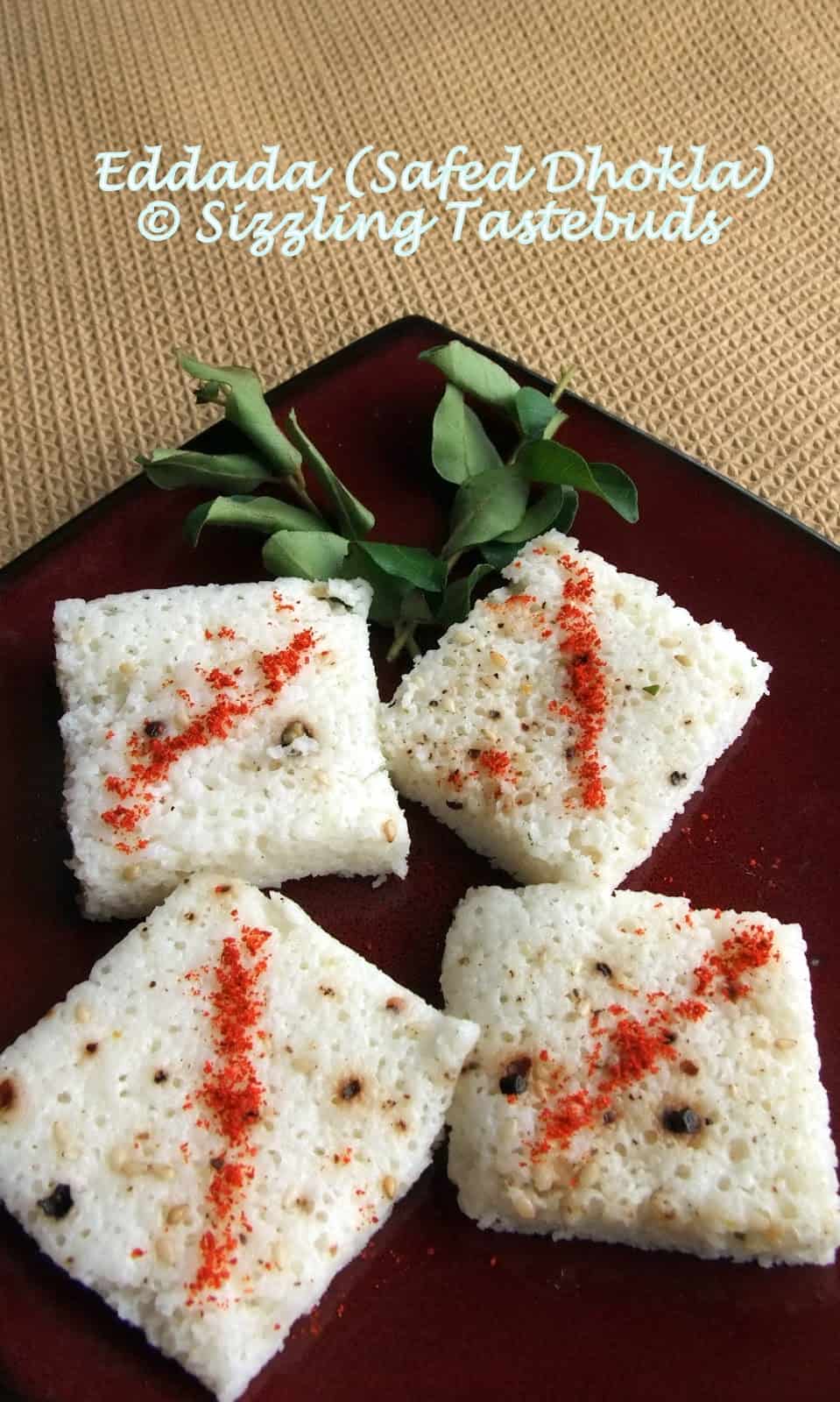 Pin

———————————————————————————————

Prep time – 10 mins( Soak time –
4 hours + Fermenting time –
4 – 5 hours)

Cook time – 10 mins

Serves – 4

Serving Suggestions : Jain type Green Chutney

Difficulty level : Easy

———————————————————————————————–

Ingredients:
Rice – 2 cups
Urad Dal – 1 cup
Cooking soda – 1/2 tsp
Salt – to taste
Green chilly paste – 1/2 tsp
Cooked green peas – a handful (optional)
Ginger grated – 1/2 tsp
Tempering:
Oil – 1 tsp
Sesame and Cumin seeds – 1/2 tsp each
Freshly ground pepper powder and cumin powder
– 1/2 tsp each
Method:
1) Soak rice and dal for 4 hours. Soak
and grind to a smooth paste to an Idli batter consistency.Ferment further for 4 – 5 hours.
2) Add salt ,cooking soda, ginger &
cooked green peas. Mix well. Boil water in an Idli steamer or cooker. Grease a
thick deep plate with a smattering of oil. Pour 2 – 3 ladles to the flat plate
and place the plate in the steamer.
3) Steam for 8 – 10 mins till a tooth
pick comes clean.
4) Cool and cut into desired shapes.
5) For tempering : splutter mustard and
cumin seeds in oil and pour on the warm pieces of Edada. Top with freshly
ground black pepper powder and cumin powder.
6) Serve as it is or with Jain type Green Chutney.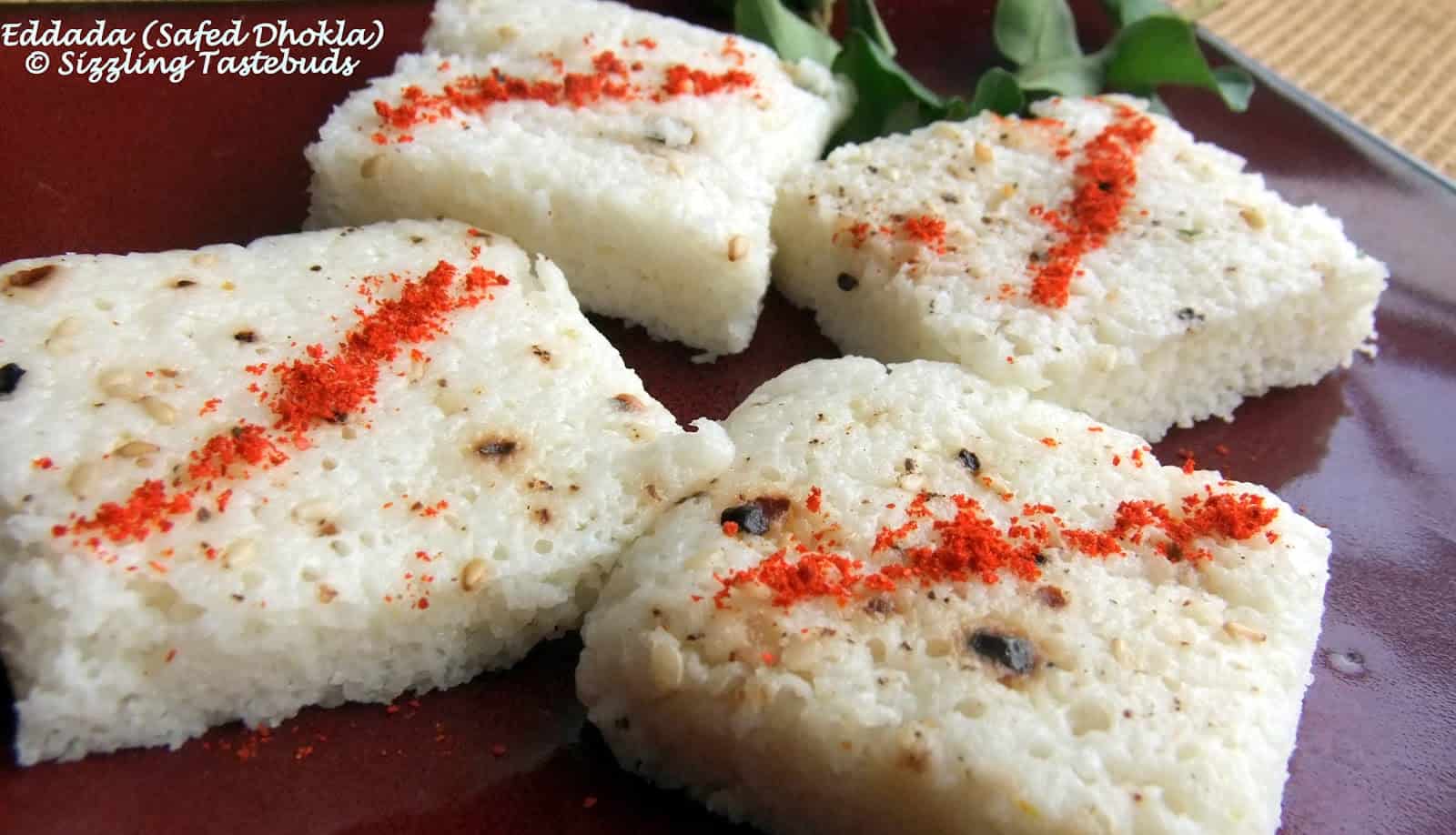 Pin

Linking it to :