Sawadikap (Welcome
in Thai) ! After the Spanish Gazpacho yesterday, we move to Thailand with a refreshing Drink for ABC International Blogging Marathon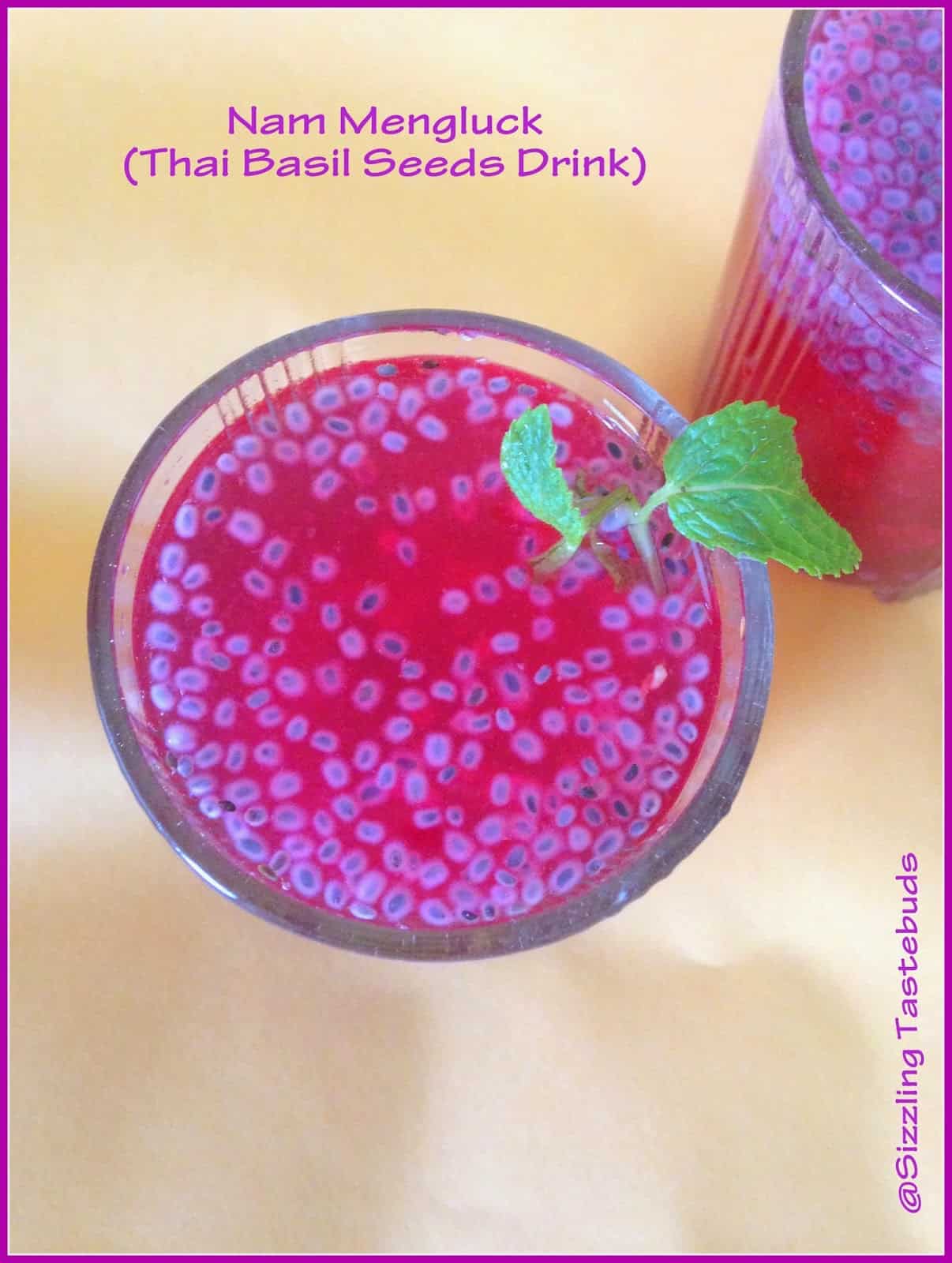 Pin

On
our last visit to Bangkok, which is known as a shopper's haven, I was simply
blown away. I dont know if Bangkok is truly representative of Thai Cuisine, but
most of them seem to have an Indian connection (coconut milk, lime leaves,
kaffir lime, Basil, galangal) – being a semi-tropical country I guess India and
Thailand have some common thread out there.




The "Red" Army (a group of peace warriors) keeps the government busy with its frequent hartals (strikes) ! Quite a resemblance to India in that communal Left faction too J)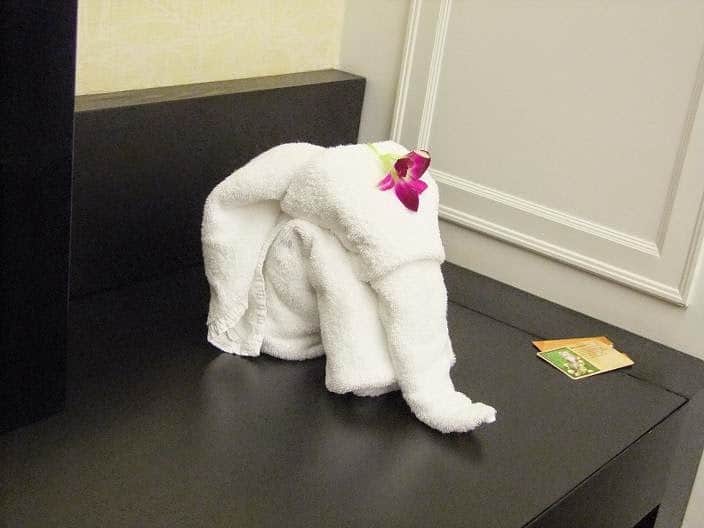 The cute elephant motif (quite popular in Thailand)

greeting us in the hotel room
Its
a virtual feast to the non vegetarians, who simply keep sipping on these
broths in the streets. I am pleased to share some pictures from that trip here.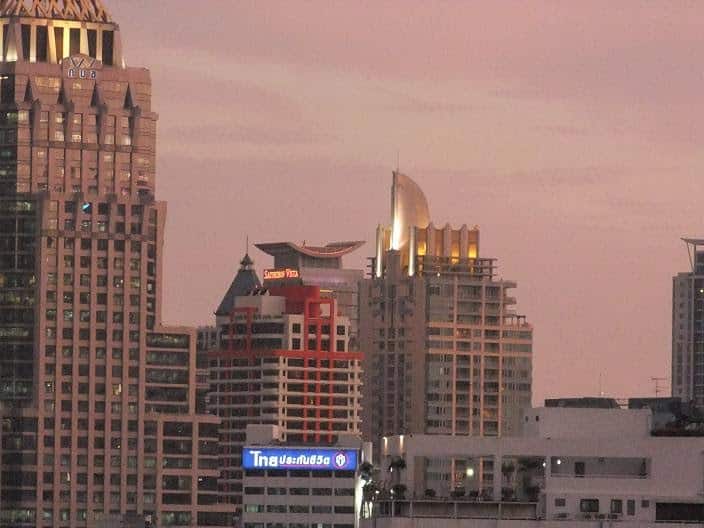 Bangkok skyline from our hotel
Before we
get to the dish of the day, quick 5
facts about Thailand (Source – Wiki) :

Map of Thailand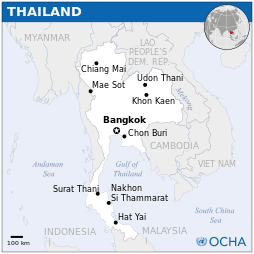 Location Map of Thailand
There is
evidence of human habitation in Thailand that has been dated at 40,000 years
before the present, with stone artefacts dated to this period at Tham
Lod Rockshelter

in

Mae Hong Son

.

Thailand
controlled the

Malay Peninsula

as far as Malacca in the 1400s and
held much of the peninsula, including Temasek (Singapore) some of the

Andaman Islands

and a colony on

Java

,
but eventually failed when the British used force to guarantee their

suzerainty

over the sultanate.

In
Bangkok, there are 23,000 free public

Wi-Fi

Internet
hotspots.

[88]

The Internet
in Thailand also
consists of 10

Gbit

/s high speed fiber-optic lines that can be leased and ISPs
such as KIRZ that provide residential Internet services
Thai
culture has been shaped by many influences, including Indian, Lao, Burmese,
Cambodian, and Chinese.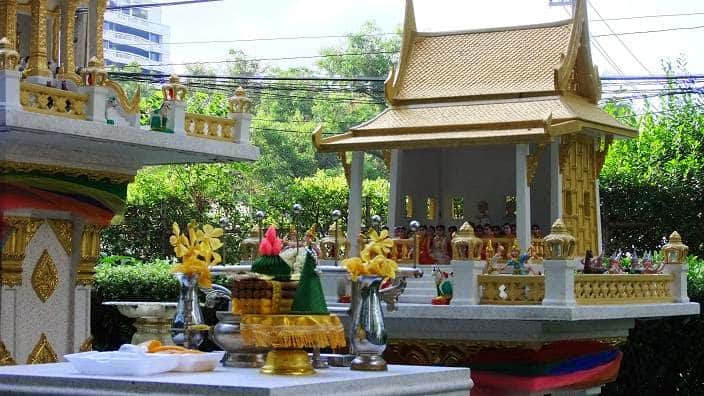 This 'spirit house' is omnipresent throughout Bangkok
to ward off evil spirits – its present at the entrance of prominent buildings,
including our Hotel
Clean, tidy sidewalks outside our hotel in the CBD (central business district)

The bridge on top left is the metro line which connects most corners of the city
Mangoes, Coconuts, Sea food, a variety of sauces, Rice, Broth and noodles form a major part of Thai Cuisine. My exposure to Thai cooking was Thai Green Curry, Mango Sticky Rice, Pad Thai Noodles,Red Curry, Coconut Milk and the like.
Then I saw this post on PJ's blog which I not only bookmarked it but made it almost instantly thanks to all easily available material. So lets make Nam Mengluck – Thai Basil Seeds Drink
***************************
Country –
Thailand
Dish – Nam
Mengluck (Thai Basil seeds drink)
Recipe type – Beverage
Difficulty level – Easy
Recipe adapted from Here
Prep 10
mins | Cook time : Nil | Serves : 2
Serving Suggestions : Chilled
***************************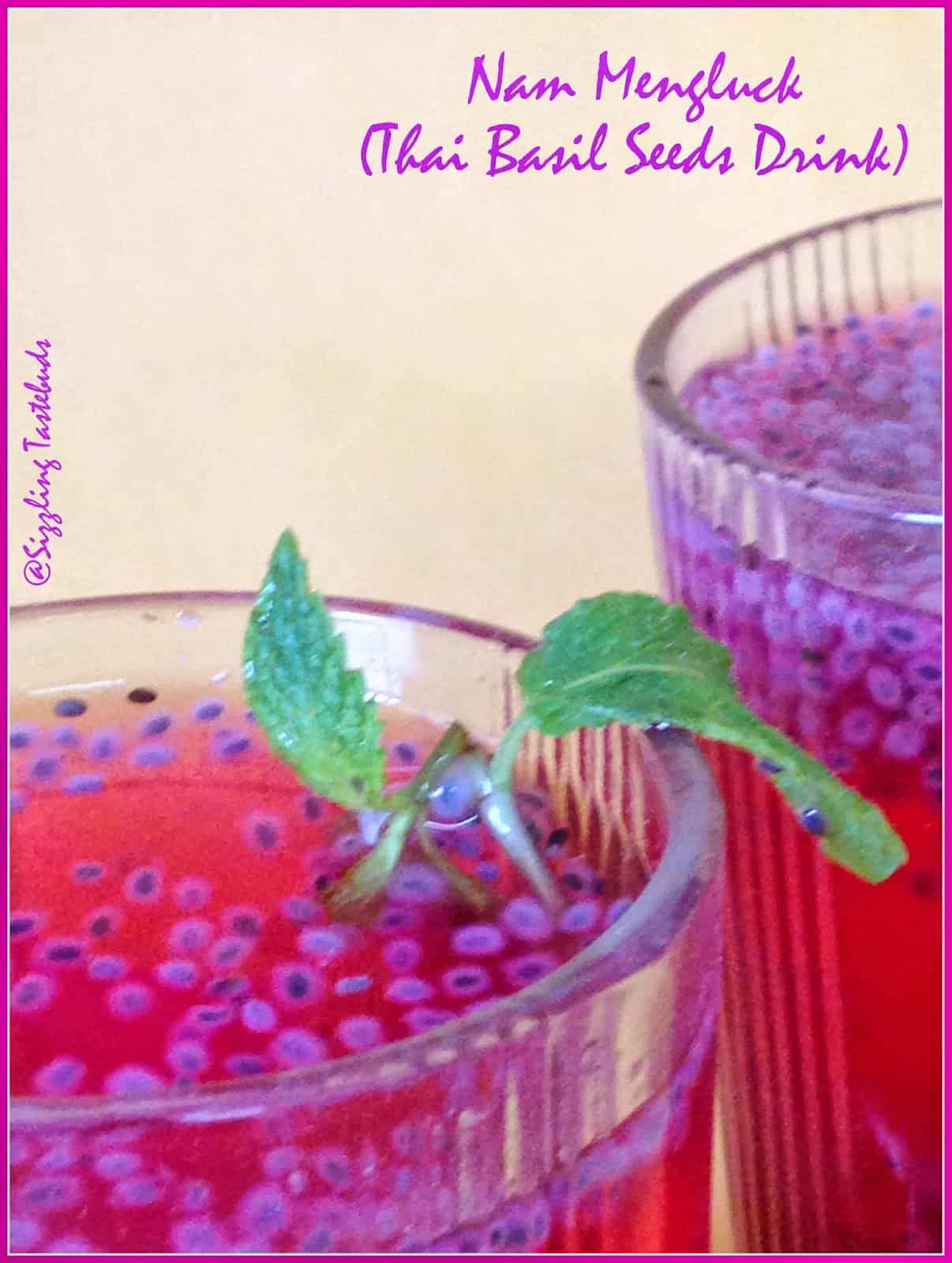 Pin
Ingredients:
Chilled water – 1 cup (approx. 200 ml)
Basil / Sabza seeds – ½ tsp (I think you
can tone down a bit to ¼ tsp may be as these swell)
Rose Syrup (I used thick rose crush) – sweetened
– 3 tsp
Ice cubes
Mint or basil to garnish
Method:
Soak the seeds in 4-6 TBSP of water for 15/20 mins. They swell
quite a bit.
Now to chilled glasses, add the chilled water, 2 tsp each of these
soaked seeds (drained), Rose syrup / crush, ice and mix well
Top with crushed ice and garnish as desired.


Check out what other Marathoners have dished out today.
Pin