This
was a bouncer when the H made it one sultry Sunday noon when the mercury had
hit the 40s (deg C) and we all needed a cooler. Like I mentioned it my earlier
posts onsugarfree mocktails, the dear husband is the go-to person for any unusual
mocktail or beverage at home. So, we slurped on glass after glass and the cool
comfort is just perfect for those summer noon / evenings when a glass of these
health drinks are far better than the commercial colas.
So,
make a huge batch of this dry fruits – ginger lassi, and enjoy the summer days.
Sending this to Week 3 Day 1 of BM # 50 and also to Nisha who's hosting Summer Coolers -Beat the heat Kids Delightevent.
Prep
time : 5 mins , zero cook , serves : 4
Dry
fruits – Ginger Lassi : Cool Yoghurt beverage with dry fruits, ginger and
spices
#Lassi #Summerdrinks #yoghurt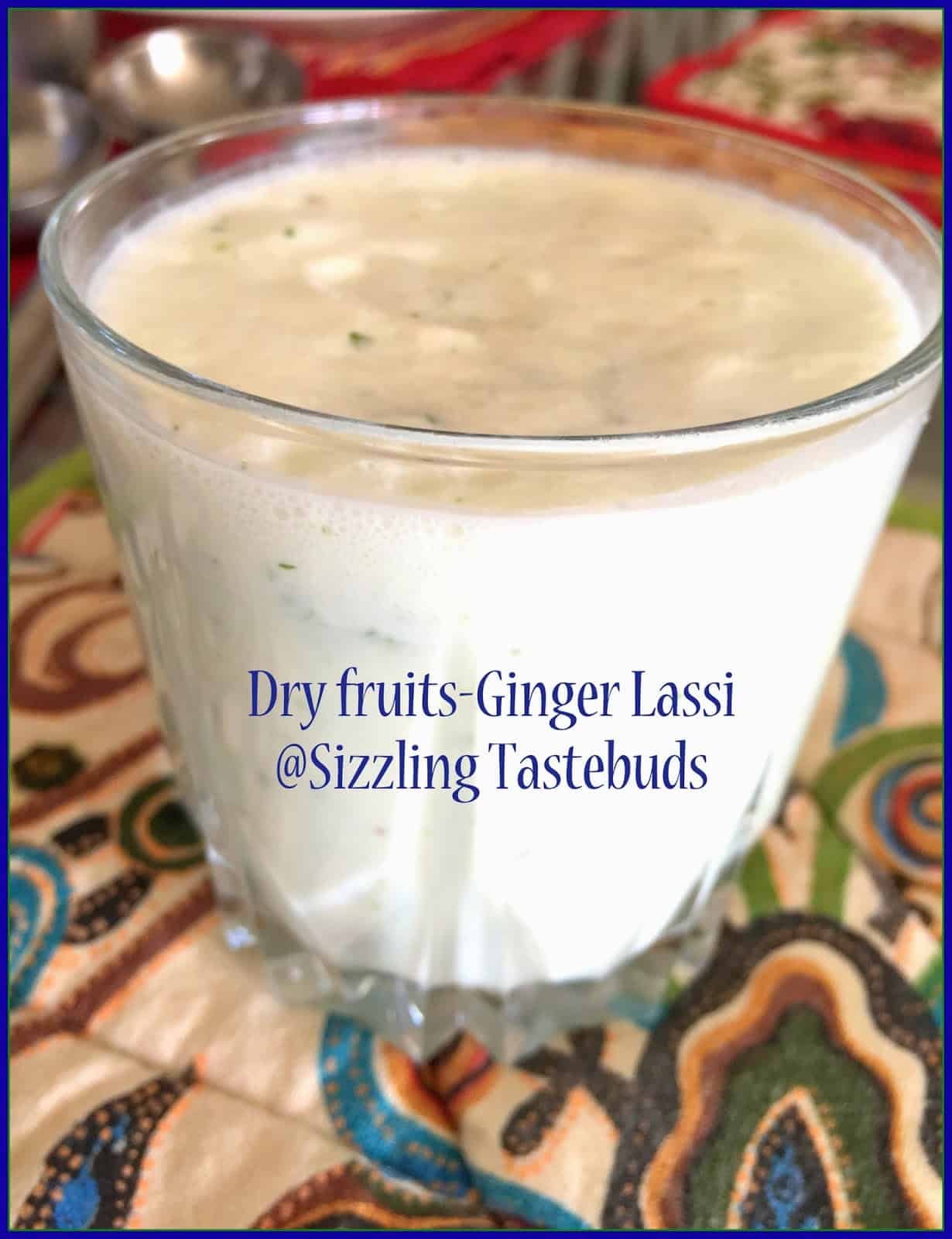 Pin

You
would need:
Thick
yoghurt – 1 cup
Ice
cubes – as reqd
Dry
fruits – a handful (the husband added few almonds, 2 figs, few raisins)
Green
chilly – 1-2 (to taste)
Black
salt – to taste
Black
pepper powder- a big pinch
Ginger
grated – 1 TBSP
Coriander
– a small fistful – chopped
Method:
First
blitz the yoghurt with dry fruits till nicely blended. Then add the rest of the
ingredients and blend well till smooth and frothy
Check
for salt and spices and serve immediately.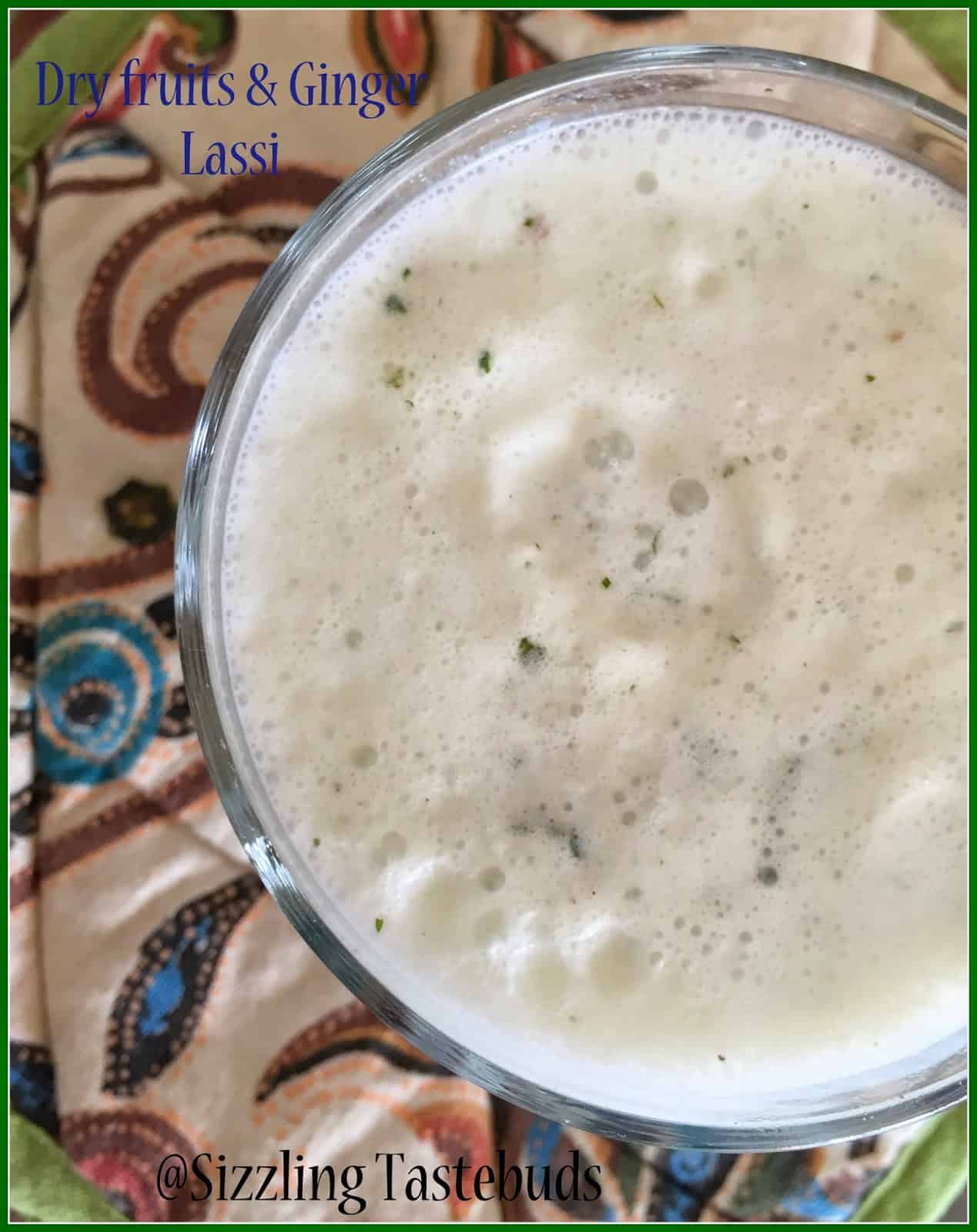 Pin