After last week's series of Pull Apart Breads, we move to Soups and Salads theme this week. Thankfully my kids like most soups made at home, Cheesy Manchow Soup (Indo Chinese version) being the current favourite of the elder one. The younger one prefers just two soups – Low Cal Tomato and maybe a Toor Dal + Carrot Soup. But I cant complain : most kids her age prefer junk food all 3 meals a day, and I have known moms being desperate to feed them any veggies 🙂
I can have soup as long as someone else makes it for me, and its well made (I am quite picky when it comes to my own food : I would rather have less food than not-so-good food), and the dear husband is miles away from any soup, unless its forced on to him as part of a weekend dinner along with home made bread !
so, what's cooking today is a new favourite that sprung up after I had a basketful of corn in the refrigerator and we had our fill of Corn Chaat and the like. The weather is kind of muggy with a splash of rain past few weeks and Soup for supper seemed like a good idea.
Do make this if you are fan of corn. Addition of bell peppers is optional, but the heat from the peppers is a good addition to the sweetness of the corn 🙂
Lets get to the recipe, now !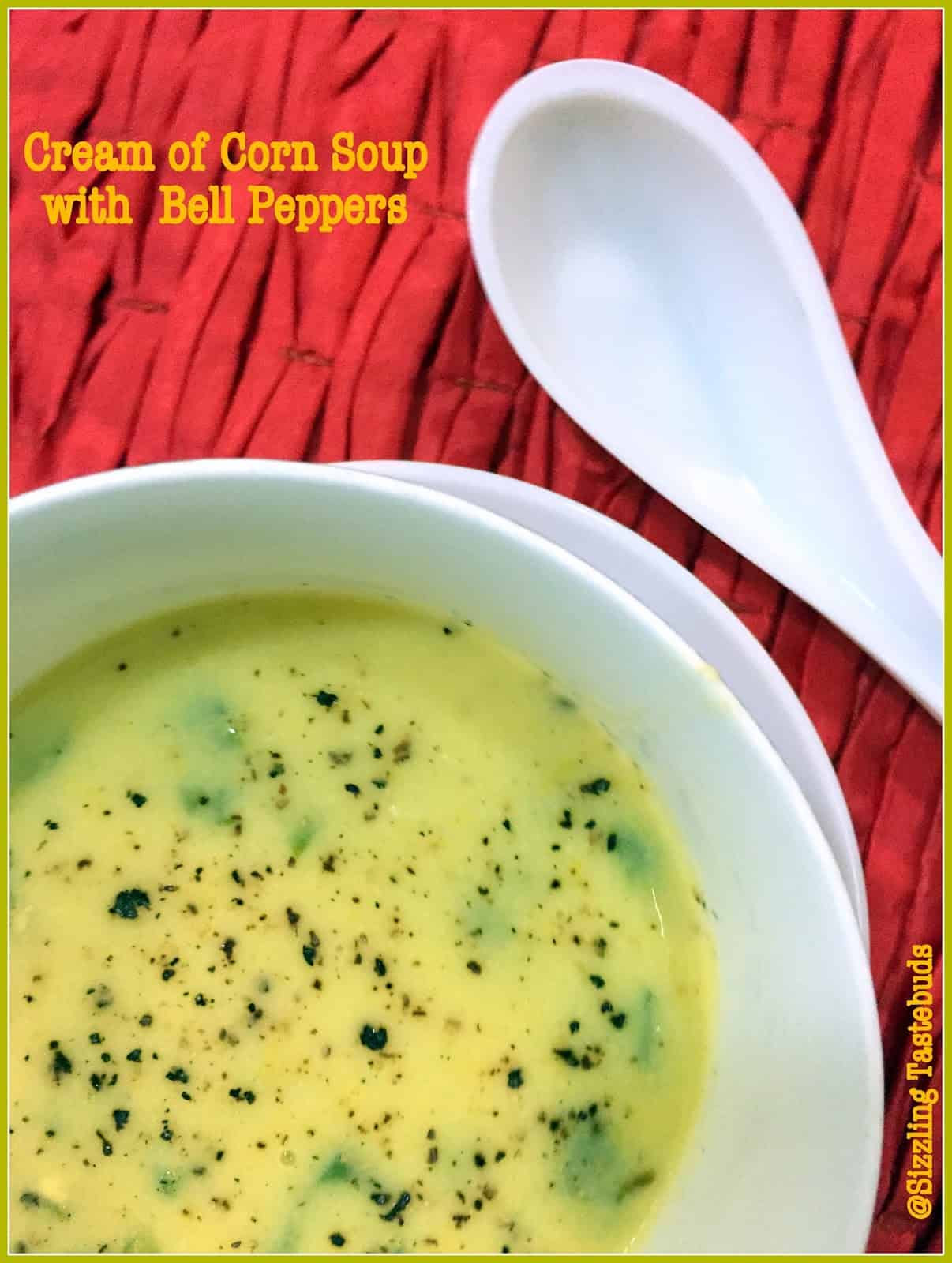 Pin

Prep time : 10 mins , Cook time: 10 mins, Serves : 3

You would need:

Fresh / frozen corn – 1 cup (approx 250 gms)

Butter – 1 TBSP (can sub oilve oil too)

Garlic – 2 large pods

Bell peppers – 1 medium (opt. but recommended)

Fresh Cream – 2 TBSP

Veg Stock – 1 cup (homemade or canned)

Salt, pepper  – to taste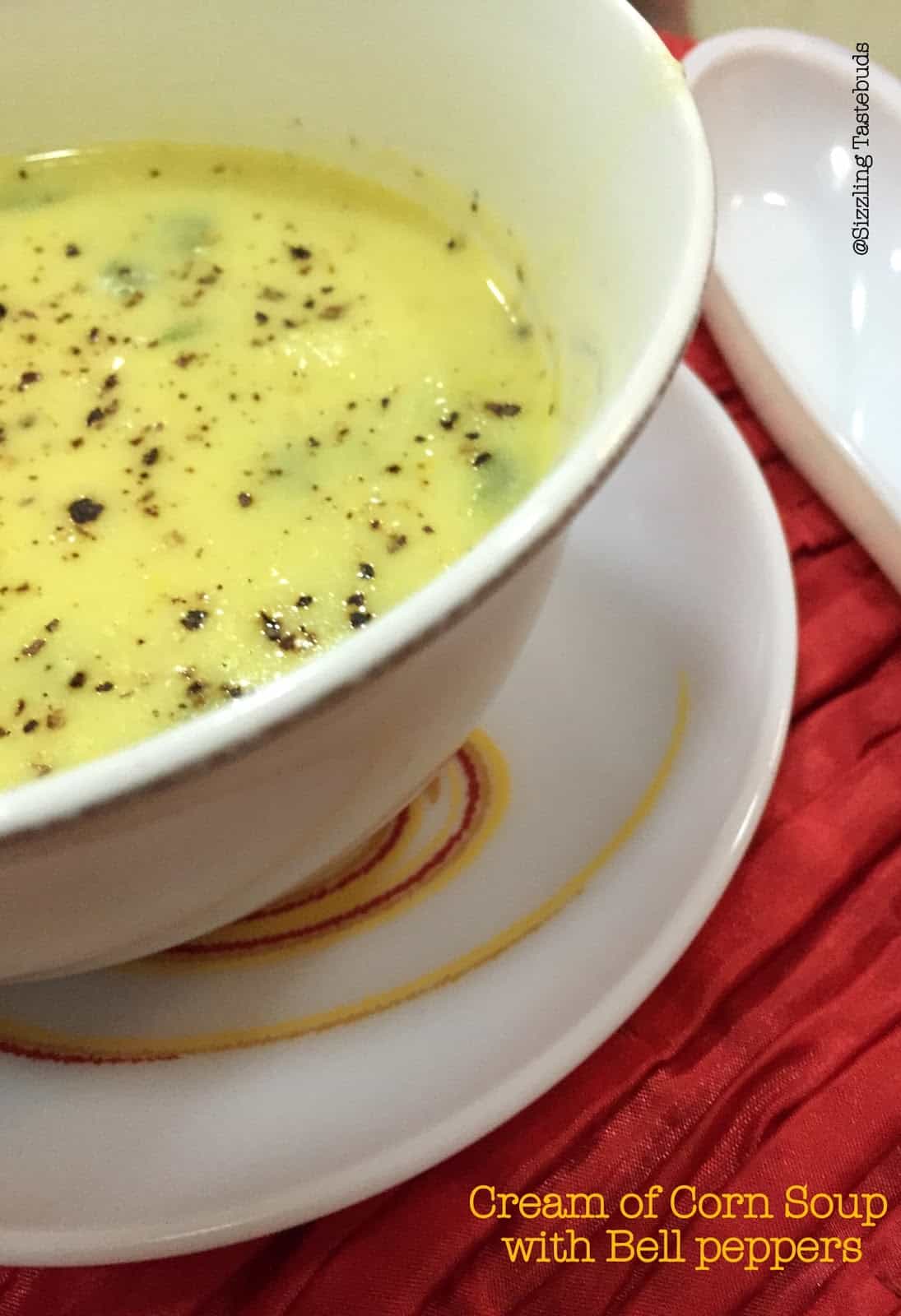 Pin

Method:

Pressure cook corn for 3 whistles or cook till soft. Leaving aside a handful of cooked corn, blitz the rest in a spice grinder or a food processor with very little or no water.

In a pan, heat butter. Saute minced garlic and bell peppers till soft.

Now whisk in the pureed corn, boiled whole corn, veg stock, salt (if using canned stock, use salt sparingly) and bring to a simmer (approx 8-10 mins).

Turn off the heat. Fold in the cream gently, and let it rest for 5 mins undisturbed.

Serve hot with a dash of crushed black pepper and more salt if required.

Any toasted bread goes well with this warm, filling soup.

Sending this to BM 65 under Soups and salads theme,Also Linking this to Archana's Soups and Salads Kids Delight event , created by Srivalli.